Your Health Online

Make sure you subscribe to our Health Blog!
The url for the RSS blog feed for this site is:
https://www.thehealthsuccesssite.com/your-health-online.xml
.. simply copy and paste the above filename into your Blog feed page to subscribe to our daily updates on your health online.
Aug 27, 2019
What is Fever?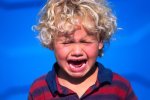 What is Fever? Your Health Online A to Z directory of dealing with raised temperature & Self Care Strategies for natural nutritional remedies for Fever