Health and Nutrition Resources Index
Welcome to my site.
You have most likely come to this Health and Nutrition Resources Index site looking for answers to problems in your health online, your low energy levels or weight problems or maybe looking for a way to create income helping us to help people with their health…
whatever brings you here you are, as I said, welcome.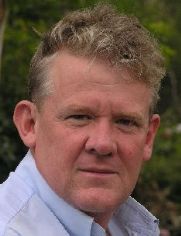 First I'll give you an idea of about who I am. My name is Warren Tattersall. I live in a little country town in the south-east of Australia. My wife was born in India and came out here as a child and we have 4 children, 3 of them are still students.
What does that mean to you?
It means that you are actually dealing with a real live person here and, if we do anything together with regard to your health or with our business, it will be based on personal interaction and support. When we establish what you are wanting to achieve, be it improved health, weight control, or a way to build additional income, then I, or one of our team, will work directly with you so you can achieving those goals.
First we should look at what we can offer.
I work with the world's largest health and nutrition company. In fact I have been working with them since the early 90's. We have been experiencing double diget growth for some time now and are operating in over 70 countries. That's fairly comprehensive and gives the chance to work with people from differnet cultures, which is a joy. Having the Number One position in our industy has been based on having products that work and it is enjoyable being able to work and to help people at the same time.
There are difficult financial times out there but we are still growing. Having products that people want, and an opportunity that is open for people who want to work, means that we thrive in difficult times.
With that in mind I'd be interested to talk with you about how our interests may match up.
This site is a tool that I use, and that the people working with me use, to let people know about what we have to offer.
It is based on personal experience and is designed to give good, clear, information about our company and our products.
If you take the time to investigate you will find answers to your initial health questions, and about our company, and we can move forward from there.
There are many parts to this site;
The first part is an information site about general wellness and leads into information about our products. It is designed to help you understand where you are now so that we can work together towards creating a healthier and happier life for you and your loved ones.
You can review this section by clicking on the link below:
Your Health Online is our A to Z Directory about dealing with Health Problems along with Self Care Strategies and natural remedies. It is designed to give you an overall picture of specific health problems so you have a good idea od what you are dealing with and then we can talk about how nutrition products fit into that overall picture as a powerful tool in helping you inprove your health and improve your life.


The second part of this Health and Nutrition Resources Index site is about providing you with a general overview of health and wellness information including self care tips and natural health food products.
This section focuses on learning more about how improving your quality of nutrition directly affects your health. So when you go here you will see a comprehensive Directory of Food Health Issues Articles about the compromised nutrition of our foods in today's lifestyle, and what you can do about it.
Once you have looked through the site you are welcome to send comments or questions to us.
You can use this form to request a personal consultation with me.

Again, welcome to our site and I wish you well on your journey to better health and a more balanced life.
Regards,
- Warren



Your Health Online
the A to Z directory of dealing with Health Problems & Self Care Strategies for natural remedies to your health issues.



Food Health Issues Articles Directory
"Are you caught in a natural energy shortage?" Sometimes, the demands of modern life seem to require an endless supply of energy. It's hard enough just trying to squeeze everything in, then finding the energy to actually do everything presents a whole other obstacle.

Even when we try to lead healthy, balanced lives, the energy our bodies need may not be there to sustain us. So where do we find the energy to accomplish everything so we can meet our goals and live our dreams? Here's a series of Food Health Issues articles on what your body needs to produce energy and how you can get more of it.


You are one of countless numbers of people who are looking for a way to make some extra money, a chance to work from home, wanting to have more control of your life.


You have most likely come here to see if we have something that might fit in with what you are looking for and maybe find a way to help achieve your own goals.

Free health Book download for our Health magazine Subscribers
The Ultimate Secrets of Healthy Heart & Longevity Finally Revealed!



Health Blog
Always be updated on our latest online Health Information



Free Health Reports & Resources


Get Inspired with our "Daily Famous Quotes"
Remember to come back here daily to get your fresh Famous Quotes updated EVERY DAY! Just select "Ctrl + D" to save this page in your favourites file….

Check Below For New Updates To This Page:
Do you have a comment or news update for this page?
* Read the Latest Page Updates Here *
Click below to see contributions from other visitors to this page...

Back to Top of Health and Nutrition Resources Index page

Subscribe to "Your Health Success" newsletter
| About Us | Contact Us | Free Health Book | Health Blog | Terms of Use | Privacy Policy | Disclaimer | Site Map | Health web resources | Your Health Online HOME PAGE |
==========================================
SITE DISCLAIMER: Do these products "cure" anything? Of course not… but it stands to reason that if you cleanse your body and feed it the finest nutrition available, giving it everything it needs in balance, on a daily basis, that your body will do what nature intended, and give you the best possible chance to fend off sickness and disease. This Health and Nutrition Resources Index information is not presented by a medical practitioner and is for educational and informational purposes only. The Health and Nutrition Resources Index content is not intended to be a substitute for professional medical advice, diagnosis, or treatment. Always seek the advice of your physician or other qualified health provider with any questions you may have regarding your health online or a medical condition. Never disregard professional medical advice or delay in seeking it because of something you have read.
The Health and Nutrition Resources Index resources on this site are not intended to be a substitute for professional advice. While all attempts have been made to verify information provided in this publication, neither the author nor the publisher assumes any responsibility for errors, omissions or contrary interpretation of the web site Health and Nutrition Resources Index subject matter herein. The site contents are solely the opinion of the authors and should not be considered as a form of advice, direction and/or recommendation of any kind. If expert advice or counseling is needed, services of a competent professional should be sought. The Health and Nutrition Resources Index author and the Publisher assume no responsibility or liability and specifically disclaim any warranty, express or implied for any products or services mentioned, or any techniques or your health online practices described.
The purchaser or reader of this Health and Nutrition Resources Index publication assumes responsibility for the use of these materials and your health online information. Neither the author nor the Publisher assumes any responsibility or liability whatsoever on the behalf of any purchaser or reader of these Health and Nutrition Resources Index materials. There is no guarantee of validity of accuracy. Any perceived slight of specific people or organizations is unintentional. This website and its creators are not responsible for the content of any sites linked to. Since natural and/or dietary supplements are not FDA approved they must be accompanied by a two-part disclaimer on the product label: that the statement has not been evaluated by FDA and that the product is not intended to "diagnose, treat, cure or prevent any disease."