The Dangers of Low Carb Dieting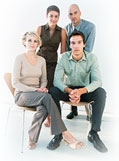 A health article fromYour Health Online the A to Z directory of dealing with Health Problems & nutritional Self Care Strategies

Low carb diets are all over the news today, but one of the primary concerns most new dieters have are the dangers associated with these kinds of diets. Are they truly safe?

One of the much discussed dangers of low carb dieting is they can deplete your body's supply of glucose. Your body stores glucose in your muscles and in your liver to help fuel many of the body's energy related process. Once you engage in a low carb diet, though, your body burns those glucose stores within the first week or two. That leads to muscle and liver dehydration, which leads to weight loss. However, when most low carb dieters jump on the scale after that first week and see the numbers going down, they're excited, and they think they're already burning fat from the diet. This, of course, is part of the reason the diet is so popular. In reality, though, your body needs the glucose stores it has just burned, and leaving your body without them is dangerous. It can make you feel tired, and it helps to slow your metabolism, making further weight loss difficult.

Another one of the dangers of low carb dieting is the lack of fiber involved in a low carb diet. Because most low carb diets are based primarily on animal products, there is little fiber going into the body. All plant products contain small amounts of fiber that help your body to digest food. However, because most low carb dieters focus on things other than plant products, it can lead to an overall lower fiber level in the body. This lack of fiber can lead to some very dangerous conditions including digestive track cancers and an increased risk of heart disease. Moreover, a continual lack of fiber puts you in a higher risk category for lots of bowel disorders including simple things like constipation.

One of the final dangers of low carb dieting is the sharp rise in the level of protein you will be consuming. Most low carb diets are, of course, based on high levels of protein. Because many people's average diets these days already have too much protein, making it go up by eliminating some of the other foods you eat puts you at risk for yet more health problems. Many low carb dieters are experiencing gout, kidney difficulties, and bone disorders like osteoporosis.

People enjoy low carb dieting for different reasons. You experience great weight loss within the first few weeks of the diet, you get to eat all sorts of animal products that doctors have spent years telling you are bad, including things like steaks and bacon, and you get the opportunity to ignore those foods you never really liked anyway. Add that to the fact that thousands are losing weight with this magnificent idea, and you have a full blown diet craze on your hands. Each of these "wonderful" aspects to the diet, though, certainly have some down sides that could put your life at risk later.




BACK TO "Your Health Online"
the A to Z directory of dealing with Health Problems & Self Care Strategies for natural remedies to your health issues.

==========

Even when we try to eat well, we're disadvantaged. The nutritional content of most food has been compromised over the years, not only by deficient soils and modern production, transportation, storage and processing methods, but also by the enormous amounts of chemical and artificial substances added to promote growth, storage life, taste and appearance.

It's for this reason that more and more medical authorities are advocating the use of vitamin and mineral supplements. However, finding them in the right combination can be both confusing and costly.
The nutrition products I am going to recommend you make use of knowledge gained from the botanical world's 6,000 year history. They incorporated health building nutritional herbs with the best modern technology to help our bodies cleanse and detoxify so that the cells - the tiniest living units - can be as fully nourished as possible.
This allows the cells to grow, repair and to perform their functions with the best possible efficiency so that we feel and look better and are more able to prevent and fight disease. Once the body begins to clear itself of toxins it can more efficiently absorb nutrition.

Further reading through our articles on health issues will give you a body of information that will help you decide what options you have to deal with the underlying causes of your problem through giving your body the nutrition products that will assist you body to heal from the inside out.



You can visit our health food products page here: Herbalife Health Nutrition Supplements and learn more about our core nutrition program, the Cellular Nutrition Advanced Program and also check out these targeted products, Florafiber to replace your healthy flora and Aloe Vera Juice to help cleanse your system.

We wish you well in your search for solutions to this problem and your movement towards better health in all areas.





Back to Top of your health online page
Subscribe to "Your Health Success" newsletter
Terms of Use | Privacy Policy |Disclaimer | Free Health Book|Contact Us