Diet review - What is a Low Carb Diet?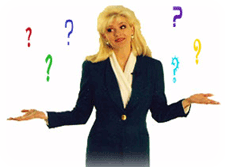 A health article about Diet review - Low Carb Diet from Diet plan reviewsresource guides
Low Carbohydrate Diet Plan


To the body, whether you consume a spoonful of sugar, or take a bite out of an apple, it doesn't matter. It all gets converted into sugar. As we have talked about earlier, our body burns sugar for energy.
What the low-carb diet (not as substantial as Atkin's) suggested is that we limit the number of carbohydrates so our body doesn't have a steady supply of them, and it begins to burn fat.
This plan does subscribe to the same school of thought that the Atkins Diet does, but it doesn't go to the same lengths as the Atkins when it comes to limiting carbohydrate intake.
The idea of this diet is to create a sugar deficiency, so your body starts to burn your fat as a fuel, rather than the sugars. According to health experts, your body always burns the sugars before it starts burning fat. So it stands to reason that in order to get your body burning fat, you should limit your carbs.
One would think that this is the exact same thinking as the Atkins Diet, so why wouldn't we have the same things to say about it? The reason for that is the number and type of carbohydrates that are being consumed.
The typical low carb diet will take you to the lower end of the recommended daily intake of carbs, or maybe slightly below it. It will also suggest cutting out many of the quick simple sugars that are found in foods.
If you remember, the simple carbohydrates are broken down quickly adding the sugars immediately to your blood supply. Complex carbs are broken down over a longer period of time, giving the body energy.
Now, just because you are doing exercise after consuming complex carbs, it doesn't mean that your body breaks down the carbs quicker. At some point it will begin to break down the fats. That's one advantage of making complex carbs a part of your diet.
It's when you consume large amount of simple carbs and then do no physical activity. The sugars convert directly to fat, because the body isn't burning them.
Pros
• You will probably consume less simple carbs. This works two ways – first, it limits the amount of sugars that you have to burn immediately, and second, many of the simple carbs (not fruits and some vegetables) have a higher fat content. This is not good for a diet.
• If you include adequate exercise to burn the little sugar that you are consuming, then you will start to burn your fat. This is good.
• It isn't to the same degree as Atkins, so you will still be able to consume some carbs that you like, but not many.
Cons
• You will lose weight, but it comes down to the same problem as the Atkins Diet – you might not want to sacrifice your favorite foods in the long run, and that might be a problem keeping the weight you lose off for long term.
• If you go too far on the low-carb side, you might be limiting yourself from the various healthy fruits and vegetables and beans, legumes and whole grains.
• Just repeat the cons in the Atkins Diet.
Reducing carbs in your diet is a good idea – but just as long as you aren't limiting the important fruits and vegetables in your diet to the point where you are severely limiting nutrients.
You also have to like eating certain foods – low carb foods – like meats, cheeses, poultry and other high protein foods. That's the staple of the low carb diet.
Low carb recipes


Asparagus, Canadian Bacon, and Cheese Frittata: Low Carb


Recipe Summary
Difficulty: Easy
Prep Time: 20 minutes
Inactive Prep Time: 5 minutes
Cook Time: 15 minutes
Yield: 2 servings


5 large eggs
4 tablespoons freshly grated Parmesan
2 tablespoons milk
1/4 teaspoon freshly grated lemon zest
1 teaspoon kosher salt
Freshly ground black pepper
1 tablespoon extra-virgin olive oil
4 ounces medium asparagus stalks (about 8), woody stems trimmed, cut into 1/2-inch pieces
4 medium slices Canadian bacon (about 2 ounces), coarsely chopped

Position an oven rack in the upper part of the oven and preheat the broiler. Whisk the eggs, 3 tablespoons of the cheese, the milk, lemon zest, salt, and pepper to taste together in a bowl.

Heat the olive oil in an 8-inch nonstick skillet over medium heat. Add the asparagus and Canadian bacon, and cook until the asparagus is crisp-tender, about 4 minutes. Reduce heat to low, pour the egg mixture into the skillet, stirring gently to distribute the fillings evenly. Cover, and cook until the bottom sets, but does not get too brown, about 9 minutes. Remove the cover, scatter the remaining 1 tablespoon of cheese over the surface. Run the frittata under the broiler until the top sets and browns slightly, about 1 minute. Set aside for about 5 minutes before unmolding. Slip the frittata out of the pan onto a cutting board, cut into wedges. Serve warm or room temperature.


Smoked Turkey Salad with Goat Cheese and Walnuts: Low Carb


Recipe Summary
Difficulty: Easy
Prep Time: 10 minutes
Yield: 2 servings


1 tablespoon Dijon mustard
1 tablespoon apple cider vinegar
1/2 teaspoon kosher salt, plus additional for seasoning
Freshly ground black pepper
3 tablespoons extra-virgin olive oil
5 cups mesclun salad greens (about 2 1/2 ounces)
1/4 fennel bulb, thinly sliced
6 ounces sliced smoked turkey breast, cut in thin strips
2 ounces goat cheese, crumbled (about 1/4 cup)
1/4 cup walnuts halves, toasted

Whisk the mustard, vinegar, 1/2 teaspoon salt, and pepper to taste in a small bowl. Gradually whisk in the oil, starting with a few drops and then adding the rest in a steady stream, to make a smooth, slightly thick dressing.
Toss the salad greens with the fennel in a large bowl. Add the smoked turkey along with the goat cheese, and walnuts to the salad. Season with salt and pepper and toss with the dressing. Divide the salad among 2 plates and serve.


Broiled Tomatoes: Low Carb


Recipe Summary
Difficulty: Easy
Prep Time: 10 minutes
Inactive Prep Time: 30 minutes
Cook Time: 8 minutes
Yield: 2 servings


3 large plum tomatoes (about 12 ounces), halved lengthwise
3/4 teaspoon kosher salt
Freshly ground black pepper
1 tablespoon extra-virgin olive oil
3 tablespoons chopped fresh herbs, such as thyme, rosemary, oregano, or marjoram
1 tablespoon freshly grated Parmesan
Season tomatoes with the salt and place seed-side down on a rack or paper towel to drain for about 30 minutes. Blot dry with a paper towel.

Position an oven rack in the upper part of the oven and preheat the broiler. Line a broiler pan with foil. Place the tomato halves on the prepared pan, seed-side up, season with pepper to taste, drizzle with olive oil, and sprinkle herbs over the top. Broil until hot and the tops begin to brown, about 8 minutes.

Top with cheese and broil until cheese is melted, about 1 minute. Serve 3 halves per person.


Roasted Cauliflower: Low Carb


Recipe Summary
Difficulty: Easy
Prep Time: 5 minutes
Cook Time: 20 minutes
Yield: 2 servings


1/2 medium cauliflower (about 1/2 pound), leaves removed
2 tablespoons extra-virgin olive oil
Kosher salt and freshly ground black pepper
Preheat oven to 450 degrees F.

Cut the cauliflower through the core into 6 wedges.

Lay cauliflower wedges on a baking sheet. Lightly brush both sides of the wedges with oil and season with salt and pepper to taste. Roast until the sides that touch the pan and the edges are golden brown, about 20 minutes. Serve 3 wedges per person.


Mixed Berry Salad: Low Carb

ifficulty: Easy
Prep Time: 15 minutes
Yield: 2 servings

This salad combines high fiber fruits with a little yogurt. Other high fiber fruits that could be used are apples, pears, blackberries, cherries, peaches, plums, and grapes.
2 tablespoons low-fat artificially sweetened fruit yogurt (try key-lime or lemon)
Juice of 1/2 lime (about 1 tablespoon)
1 tablespoon fresh mint leaves, torn
1 cup cubed cantaloupe
4 medium strawberries, stemmed and quartered
1/4 cup raspberries
1/4 cup blueberries
Whisk the yogurt, lime juice, and mint together in a medium bowl. Add the fruit and toss to combine. Serve.

Miso Glazed Eggplant: Low Carb

Difficulty: Easy
Prep Time: 10 minutes
Cook Time: 6 minutes
Yield: 2 servings


1 tablespoon white or yellow miso
1 teaspoon soy sauce
2 medium Asian eggplants (long, thin eggplants), about 4 ounces
Vegetable oil
Position an oven rack in the upper part of the oven and preheat the broiler. Line a pan with foil.

Whisk the miso and soy sauce together in a small bowl. Trim the eggplant stems and halve lengthwise. Lightly score a diamond-like pattern into the flesh of the eggplant. Put the eggplants, skin-side up on the prepared pan.

Broil the eggplants until the skin discolors, about 1 minute. Turn the eggplants over, lightly brush the top with oil, and broil until softened, about 4 minutes. Brush each eggplant half with the miso mixture and broil until the top is bubbling, about 1 minute. Serve.


Reviews of Low Carbohydrate Diets



Below here are examples of Results other people have had with using ATKINS DIET PLAN


We would be very interested to hear your result stories with your use of this Diet Plan or product. To send us your story just fill out the form below


Share *YOUR* remedy & health success story!
We are on a world-wide mission to source and tell our readers about as many as possible of the natural remedies & self care strategies available, so please help us to grow and improve our health information on this subject.

If you have a proven home remedy or natural treatment or have a great Health Success story, we would love to share it with our readers.

And as a special "Thank You" for your contribution, we will give you our special edition "Health Success Report"!

(When you submit this article you agree to the ***GENERAL RELEASE below this form)
See below here what stories & resources have been contributed on this subject:
Click below to see contributions from other visitors to this page...

Back to diet plan review Directory

A review of the most popular Diet Plans and what makes for good nutrition for healthy weight loss. Good nutrition coupled with exercise is the key to a healthy diet plan. Good nutrition is the key ingredient to improving your chances for weight loss. But we're not talking crash diets here, or plain old starving yourself. This resource is full of diet reviews and we invite you to add your experiences here!

to "Your Health Success"
our monthly F'R'E'E' Newsletter

BACK TO "Your Health Online"
the A to Z directory of dealing with Health Problems & Self Care Strategies for natural remedies to your health issues.


Back to Top of your health online Diet review - Low Carb Diet page

Subscribe to "Your Health Success" newsletter
Terms of Use | Privacy Policy | Disclaimer |



*** GENERAL RELEASE AND ASSIGNMENT

For good and valuable consideration, the receipt and legal sufficiency of which is hereby acknowledged, I ("I", "me", "my") hereby agree as follows:

1) I hereby grant to Warren Tattersall, his successors, assignees and licensees the unlimited right, but not the obligation, to use any statements made by or attributed to me (my "Statements") as well as my name, voice, and likeness, performance, personal characteristics and other identifying information (jointly and severally with the Statements and the photographs referenced in Paragraph 2 below, my "Personal Characteristics") in and in connection with the advertising, promotion, marketing and other exploitation of Herbalife products or Warren Tattersall's services in any and all languages and media, now known or hereafter devised, throughout the universe in perpetuity.

2) If I supply Warren Tattersall with photographs of myself on this date or any date subsequent, I agree that Warren Tattersall may use such photographs to the full extent provided above, I warrant and represent that I am the person depicted in the photograph, I am the owner of the photograph, I have the authority to grant the permission and rights granted herein, and no one else's permission is required to grant such rights, and I understand that the copy of the photograph(s) I supply to Warren Tattersall will not be returned.

3) I understand that Warren Tattersall is not obligated to use my Personal Characteristics as permitted herein or, if commenced, to continue with such use in any territory. I acknowledge and agree that Warren Tattersall may make my Personal Characteristics available to Warren Tattersall's independent distributors to use as permitted above.

4) In undertaking the act of submitting my words and images through www.TheHealthSuccessSite.com I understand that I am agreeing the terms and conditions of this agreement

I have read this entire General Release and Assignment and fully understand his contents. I likewise understand that this document shall remain in full force and effect unless/until I request that it be terminated, and that any such request must be made in a signed writing. By signing below, I hereby acknowledge and agree to the foregoing.


I understand that in submitting my material for publication I am granting the rights to reproduce this material on the internet or in other form and I have read the conditions above


============================================================
SITE DISCLAIMER: Do these products "cure" anything? Of course not… but it stands to reason that if you cleanse your body and feed it the finest nutrition available, giving it everything it needs in balance, on a daily basis, that your body will do what nature intended, and give you the best possible chance to fend off sickness and disease. This Diet review - Low Carb Diet information is not presented by a medical practitioner and is for educational and informational purposes only. The content is not intended to be a substitute for professional medical advice, diagnosis, or treatment. Always seek the advice of your physician or other qualified health provider with any Diet review - Low Carb Diet questions you may have regarding a medical condition. Never disregard professional medical advice or delay in seeking it because of something you have read. Any natural and/or dietary supplements that are not FDA approved or evaluated must be accompanied by a two-part disclaimer on the product label: that the statement has not been evaluated by FDA and that the product is not intended to "diagnose, treat, cure or prevent any disease".
The Diet review - Low Carb Diet resources on this site are not intended to be a substitute for professional advice. While all attempts have been made to verify information provided in this publication, neither the author nor the publisher assumes any responsibility for errors, omissions or contrary interpretation of the web site Diet review - Low Carb Diet subject matter herein. The site Diet review - Low Carb Diet contents are solely the opinion of the authors and should not be considered as a form of advice, direction and/or recommendation of any kind. If expert advice or counseling is needed, services of a competent professional should be sought. The author and the Publisher assume no responsibility or liability and specifically disclaim any warranty, express or implied for any products or services mentioned, or any techniques or Diet review - Low Carb Diet practices described.
The purchaser or reader of this publication assumes responsibility for the use of these Diet review - Low Carb Diet materials and information. Neither the author nor the Publisher assumes any responsibility or liability whatsoever on the behalf of any purchaser or reader of these Diet review - Low Carb Diet materials. There is no guarantee of validity of accuracy. This website and its creators are not responsible for the content of any sites linked to
===========================================================