Wart Removal for Children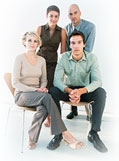 A health article fromYour Health Online the A to Z directory of dealing with Health Problems & nutritional Self Care Strategies

Wart Removal for Children

When it comes to wart removal, many adults are making the decision to have their warts removed; however, warts do not just appear on adults, they also appear on children. If you are the parent of a child who has warts, you may be thinking about having them removed. If this is the case, you need to remember something important. Although, individuals of all ages get warts, age has an impact on how those warts can be removed.

When examining your child's wart removal options, it is necessary to take their age into consideration. For the most part, you have infants, toddlers, young children, and teenagers. All of these individuals fall into one group, children. Despite being classified as one group, there is quite a difference between these people. For instance, it may be unsafe for a particular type of wart remover to be used on a toddler, but it could be perfectly safe for a teenager to use. That is why it is important that the age of your child be taken into consideration.

Perhaps, the best way to have your child's warts removed is at the doctor's office. Your child's primary care physician or a local dermatologist should be able to effectively and professionally remove their wart or warts. One of the reasons why this is the best method is because healthcare professionals are familiar with what is and isn't okay for a child's skin; which is different than the skin of an adult. If you are concerned with the cost of a professional wart removal, you do not necessarily have to be. A large number of healthcare professionals have payment plan options and many health insurance plans cover wart removals.

If you do not want to take your child to see a professional healthcare worker or you cannot afford to, you are advised to be cautious when choosing an at home wart removal method. With at home wart removals, your options often include over-the-counter medications and home remedies. You are advised against using any home remedies on your child, especially if you are unfamiliar with the remedy being used. With home remedies it is possible for permanent damage to occur.

Since it is advised that you try and refrain from using a home remedy on your child, you may need to purchase an over-the-counter wart removal product. These products are often available for around thirty dollars, but some products can cost as low as five or ten dollars. When purchasing an over-the-counter wart remover, it is important that you read the product description. This will help to ensure that you select a product that is safe for your child to use. One of the best types of products to use, for children, are the medicated wart removal pads. These rarely come with any warnings for children. Essentially, that means that they are safe for almost all children to use.

As previously mentioned, it might be a good idea to speak to your child's primary care physician. It may be a good idea to do this, even if you do not plan on using their services. Most physicians would be more than willing to provide you with information on over-the-counter wart removal products that are safe for children to use. By contacting your child's physician, over-the-phone, you should be able to receive helpful tips and advice, without ever having to leave your home. When it comes to your child, their health, and their overall wellbeing, you can never be too safe.

==========

Even when we try to eat well, we're disadvantaged. The nutritional content of most food has been compromised over the years, not only by deficient soils and modern production, transportation, storage and processing methods, but also by the enormous amounts of chemical and artificial substances added to promote growth, storage life, taste and appearance.

It's for this reason that more and more medical authorities are advocating the use of vitamin and mineral supplements. However, finding them in the right combination can be both confusing and costly.
The nutrition products I am going to recommend you make use of knowledge gained from the botanical world's 6,000 year history. They incorporated health building nutritional herbs with the best modern technology to help our bodies cleanse and detoxify so that the cells - the tiniest living units - can be as fully nourished as possible.
This allows the cells to grow, repair and to perform their functions with the best possible efficiency so that we feel and look better and are more able to prevent and fight disease. Once the body begins to clear itself of toxins it can more efficiently absorb nutrition.

Further reading through our articles on health issues will give you a body of information that will help you decide what options you have to deal with the underlying causes of your problem through giving your body the nutrition products that will assist you body to heal from the inside out.



You can visit our health food products page here: Herbalife Health Nutrition Supplements and learn more about our core nutrition program, the Cellular Nutrition Advanced Program and also check out these targeted products, Florafiber to replace your healthy flora and Aloe Vera Juice to help cleanse your system.

We wish you well in your search for solutions to this problem and your movement towards better health in all areas.






BACK TO "Your Health Online"
the A to Z directory of dealing with Health Problems & Self Care Strategies for natural remedies to your health issues.

Back to Top of your health online page
Subscribe to "Your Health Success" newsletter
Terms of Use | Privacy Policy |Disclaimer | Free Health Book