Treat And Prevent Angina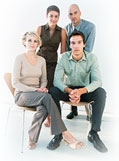 A health article fromYour Health Online the A to Z directory of dealing with Health Problems & nutritional Self Care Strategies

Top 7 Tips To Treat And Prevent Angina


When you have angina, your heart has to go begging for fresh oxygen – a task that it hates. This heart complaint occurs because your pumper isn't receiving enough blood, and therefore, is not getting all the oxygen it needs. If you have what doctors call stable angina, challenging activities like fast walking or digging in the garden may cause your overworked heart to start up the protests. But there is another kind of angina, called unstable angina, in which the heart does not get enough blood even when you are doing something as simple as kicking back in a lounge chair or crossing the room. The tips below are all about stable angina because the unstable variety is no candidate for home remedies. Here are some steps to stop the pain quickly or prevent it from starting at all.

1.Stop

If angina comes on during an activity, stop whatever you are doing. Sit down and prop up your feet. Don't try to work or push through the pain. Take a few minutes to relax. If you stop the activity, the pain should go away.

2.Don't Take It Lying Down

If you are lying down or sleeping when you have angina pain, sit up or stand up. Standing up takes the pressure off your heart. When you take the pressure off, your body demands less from your heart, giving it time to recover from the angina episode.

3.Breathe Deeply

It is not a coincidence that many angina episodes get started when someone's in a tense situation. Stress often precedes a bout with angina. When in the midst of an angina attack, calm down by taking slow, deep breaths. That may help control your stress and stop the pain.

4.Can The Cigarettes

If you are a smoker, you are making it that much harder on your heart. Cigarette smoke absorbs oxygen out of your blood and nicotine constricts your blood vessels. That triggers angina because your arteries shrink and less blood makes it to your heart.

5.Keep Aspirin On Hand

Take one adult aspirin tablet a day. The adult dose is about 325 milligrams. Aspirin is thought to decrease heart damage during an angina episode. While the drug may not prevent an attack of angina all the time, studies show that men with angina who take aspirin are less likely to have heart attacks or die of heart problems than men who don't take aspirin.

6.Make It A Slow Morning

Take your time when you get up in the morning. Don't hop right out of bed. Stretch, get acclimated to being awake, and give yourself enough time to eat a nice breakfast and read the paper. Why the early morning slow down? Because the early hours of the day are the most dangerous for your heart. As people get older, their bodies can't handle the jump-out-of-bed-grab-a-quick-bite-rush-to-work routine. If you force it in the morning hours, you might put a lot of unnecessary pressure on your heart, and that additional pressure could jumpstart an angina attack. Get up a little more slowly and don't rush around.

7.Put One Foot In Front Of The Other

Walk as much as you can every day. Walking is the best exercise. This activity keeps your heart healthy, which may help offset angina. Unlike other activities, walking won't put much strain on your heart. If you like other forms of exercise such as swimming or bicycling, go ahead as long as it doesn't bring on angina. Strive for at least 20 minutes three times a week.

Raymond Lee is one of the foremost experts in the health and fitness industry specializing in body health, muscle development and dieting. He is currently the author of the latest edition of "Neck Exercises and Workouts." Visit http://www.bodyfixes.com for more information.
==========

Even when we try to eat well, we're disadvantaged. The nutritional content of most food has been compromised over the years, not only by deficient soils and modern production, transportation, storage and processing methods, but also by the enormous amounts of chemical and artificial substances added to promote growth, storage life, taste and appearance.

It's for this reason that more and more medical authorities are advocating the use of vitamin and mineral supplements. However, finding them in the right combination can be both confusing and costly.
The nutrition products I am going to recommend you make use of knowledge gained from the botanical world's 6,000 year history. They incorporated health building nutritional herbs with the best modern technology to help our bodies cleanse and detoxify so that the cells - the tiniest living units - can be as fully nourished as possible.
This allows the cells to grow, repair and to perform their functions with the best possible efficiency so that we feel and look better and are more able to prevent and fight disease. Once the body begins to clear itself of toxins it can more efficiently absorb nutrition.

Further reading through our articles on health issues will give you a body of information that will help you decide what options you have to deal with the underlying causes of your problem through giving your body the nutrition products that will assist you body to heal from the inside out.



You can visit our health food products page here: Herbalife Health Nutrition Supplements and learn more about our core nutrition program, the Cellular Nutrition Advanced Program and also check out these targeted products, Florafiber to replace your healthy flora and Aloe Vera Juice to help cleanse your system.

We wish you well in your search for solutions to this problem and your movement towards better health in all areas.






BACK TO "Your Health Online"
the A to Z directory of dealing with Health Problems & Self Care Strategies for natural remedies to your health issues.

Back to Top of your health online page
Subscribe to "Your Health Success" newsletter
Terms of Use | Privacy Policy |Disclaimer | Free Health Book