Suggestions For An Efffective Weight Loss Workout
One of the most important components in a weight loss program is the physical activity that should be done on a regular basis. Regular exercise burns off those unwanted calories, gets rid of cellulite, tones your muscles, and helps you lose weight. Nothing can replace it.

This does not mean that you have to commit yourself to the gym for hours on the treadmill.


There are many interesting ways for you to develop a good weight loss workout routine that you can do regularly. Here are some suggestions.

You should have a balance of indoor and outdoor activities. The key is to find activities that you enjoy doing. If you absolutely hate to jog because you have knee problems, then don't jog.

Low impact activities can include swimming a few laps in a pool at your local recreation center or at the gym. Bicycling is easy on the knees as well.

Pick a few scenic spots where you can go for a peaceful bike ride a few times a week.

Dancing can also be a good form of exercise. Meet up with friends a couple of times a week and go dancing. Or, if you do not know how to dance, this is a good chance to take lessons.

You can burn up an amazing amount of calories by spending an hour on the dance floor. And you will have lots of fun doing it too.

Another activity that you can consider in your weight loss workout is playing video games that get your whole body into play.

A popular game requires you to follow dance steps in sequence in order to progress to the next level. If you like video games, this is a good option for you.

Yoga is a good way to improve your muscle tone. On days when you are not doing strenuous exercises, this is a good way to keep your muscles in tone as you stretch and increase your flexibility. When you keep your muscles in good shape, you will experience less injuries in your workout.

Add some resistance training into your exercise routine. This will keep your muscles lean. Lean muscles burn off calories more efficiently so you lose weight faster.

Start with just a few pounds of weight for each arm, then work up to heavier weights as you increase your strength.

Tone your abdominal area by doing sets of crunches. Leg lifts can tone up those muscles on the inner thigh. You can do these exercises while you are watching TV to take our mind off of it.

If possible, workout with a friend. This will make your workout more enjoyable and less of an effort.

Whatever you decide to include in your workout, it is advisable that you check with your doctor to make sure that these exercises are safe for you to do.

When you can commit to a good weight loss workout, you will start to see those extra pounds come off.

Learn more in our guide here about what is a healthy weight loss and fitness plan.

If you would like to learn more about safe healthy weight loss ways to get fit, and about the natural supplements that I recommend and use myself, just drop me a line here and you'll get a free consultation ... CONTACT ME - no obligation, we'll just have a chat about your weight and health goals and the best ways you can achieve them while improving your overall health.

Warren Tattersall has been a nutritional consultant for over 20 years and has a personal interest in weight lifting toward reaching competition level.

If you are interested in body building and weight lifting you can also get a fast start to build muscle like one of the Spartan 300 using this powerful training guide I have just published! Click banner to learn more >>>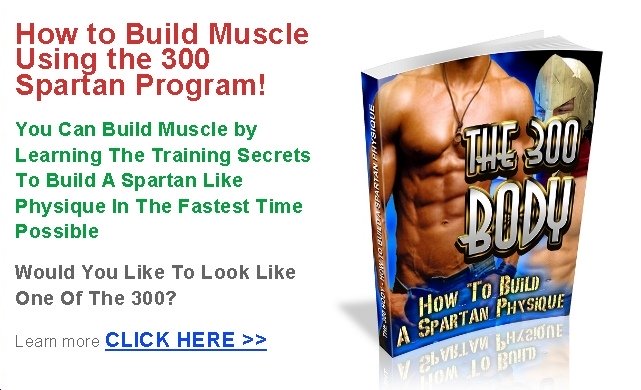 Show Your Weight Loss Pictures For Motivation
Losing weight can seem virtually impossible. One of the biggest problems with losing weight is the fact that you must do it alone. Things can get extremely lonely and difficult.
Especially when you deal with hurdles and roadblocks. For this reason, it is essential to join a group of likeminded people that are trying to achieve the same goal.
This can be a group in real life, on Facebook, or a weight loss forum. Below we will discuss some of the benefits of joining a likeminded and goal oriented community.
1. Experience.
A lot of the times, you will find a group of people that are striving together to achieve the same goal. A lot of the people in this group end up succeeding.
These people generally stick around to help others achieve the same goal, knowing how important it is to have support.
For this reason, you should always join a group with experienced people. You will be able to ask them advice and look upon their situation and success as a reference. This can help you greatly in your mission to achieve weight loss.
2. Motivation.
Not only does it help to have a reference for experience, but motivation also. Because you will be in a group full of people trying to achieve the same goal, you will constantly be pushed to new heights by your other group members.
If you hear about people achieving success, it only makes you work that much harder knowing that it is just around the corner for you. Therefore, you are going to want to join a community like this in order to get properly motivated.
Motivation is a powerful thing. It can end up making the difference between your success and/or failure.
For this reason, it is essential that you really find a group that will help increase your motivation. Posting weight loss pictures definitely helps increase your motivation.
3. Accountability.
By posting weight loss pictures and monitoring your progress on a public/private forum, you will be able to get the accountability that you need in order to thrive. A lot of people thrive on this type of accountability.
The problem with most people is that they do not have this accountability factor or support system at home. Therefore, they end up falling off the wagon and no one hold them accountable for it.
If your goals are not hit, you will hold yourself more accountable if you make your progress or lack thereof known amongst your peers. As we have seen on the reality TV show "The Biggest Loser," showing your weight loss pictures in public can help greatly increase overall motivation.
4. Tips.
Because everyone is virtually working for the same goal, you are going to be able to achieve a great amount of education and tips along the way.
A lot of the people that may belong to your community may be speaking directly with health care professionals and personal trainers that have excellent advice.
By being apart of the community, the people seeing these professionals may share with you advice given to them by these professionals.
Learn more about your health online when you read the rest of our information here about:
diet plans guide
and also download the free health report available there!
Warren Tattersall has been a full time nutritional consultant for over a decade and works with people all over the world to help them improve their health, increase their personal energy levels and to use supplements to assist with diet related health issues.
Just send him a note on the form here -
Contact Us
- to request a personal no obligation one-on-one consultation with Warren
New order website for Australian customers:
For all the subscribers that don't want to talk to anyone, just want to buy their products direct, I'm creating these websites that process orders for you once you register with them.
The
Australia GoHerbalifeSite
is the first one completed, other countries will come along soon...
Australian customers:
Click this link
or tap on the banner below to check it out and get registered to place your orders... and remember your 15% discount code:
HLIntro15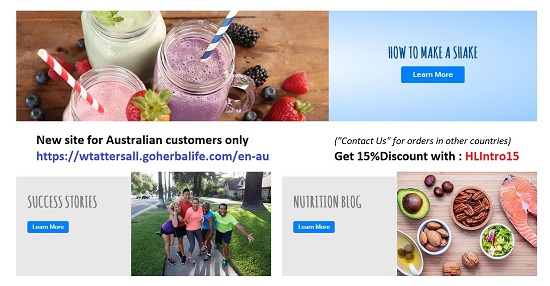 Did you find this post fun, informative and useful? If so, please share it with others!
If you have a comment, question or suggestion, please leave a comment below!