Its Time To Get Fit!
Do you find yourself panting after climbing a flight of stairs? Maybe you feel lethargic all of the time. Does your busy schedule prevent you from exercising like you used to? If you answered yes to any of these question, you could probably stand to be in better shape. Luckily, the following article will teach you how to do just that.

Below, we have compiled some great fitness tips to help create a leaner, healthier you. These tips aren't hard and if you use them, there is no reason why you can't reach any fitness goal you set for yourself.

#1 - Don't Forget About Your Core

When you go to your local gym, chances are you'll see plenty of people doing the bench press and dumbbell curls, but how many people do you see working on their core.

Males especially tend to forget about their core and focus only on their upper body. However, it is important to note that working your core is perhaps the most important thing you can do with regards to becoming more fit.

Your core is the stabilizer for your entire body and you use it for almost every movement you make, so be sure and incorporate core exercises into each and every workout.

#2 - Flexibility Is Key

When it comes to maximizing your strength gains, you probably don't think that stretching plays that big of a role. You would be wrong.

Studies have proven that increased flexibility leads to more more lean muscle gains. If you are under the age of 40, you need to stretch whatever muscle group you are working out for at least 30 seconds. Hold these stretches for even longer if you are older than 40.

Also, you may want to start an after workout stretching regimen as well because stretching while your muscles are already lose will lead to the most flexibility gains.

#3 - Dress Appropriately

I can't tell you how many times I have gone to the gym to see people lifting weight with slacks or jeans on. Whenever you exercise it is of the utmost importance to wear the appropriate attire.

This is especially true for your shoes. Your shoes need to fit properly and be able to give your ankles full range of motion without hurting you.

Studies have shown that ill fitting shoes can lead to feet and back problems after awhile.

#4 - Never Skip A Workout

Perhaps that hardest part of maintaining your fitness level is making time to exercise regularly. While everyone gets busy from time to time, you have to make it a priority to never skip a workout day.

Even if this means you only do a 10 minute workout, do it! This will train your brain to expect exercise regularly and trust me, you'll be glad you did every night before you go to bed.

These tips are not new ideas, however if you use them, there is no reason why you can't get the body you've always wanted. Good luck!

Learn more in here about our lifetime fitness exercise guide

Warren Tattersall has been a nutritional consultant for over 20 years and has a personal interest in weight lifting toward reaching competition level.

If you would like to learn more about safe healthy ways to get fit, and about the natural supplements that I recommend and use myself, just drop me a line here and you'll get a free consultation ... CONTACT ME - no obligation, we'll just have a chat about your weight and health goals and the best ways you can achieve them while improving your overall health.

If you are interested in body building and weight lifting you can also get a fast start to build muscle like one of the Spartan 300 using this powerful training guide I have just published! Click banner to learn more >>>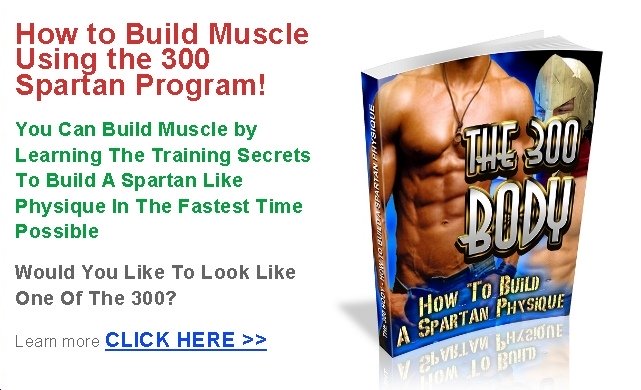 Keys to Fitness

Imagine working your guts out to lose all of your weight, being at the most ideal weight point you have ever experienced, and then just gaining it all back! Horrible right? Believe it or not there are a lot of people out there who have experienced this exact same thing. Not only that, but they lose all the weight, and then not only gain it back, but gain back even more!



So why is this the case? There seems to be a lot of misinterpretations when it comes to fitness. Here are some essential keys to staying fit:



Consistency-

Consistency is possibly the biggest key to keeping weight off and achieving optimal health. A big misconception is that once you lose weight you can stop working out and still stay at the same weight. This is a HUGE no no! Not only will you gain all your weight back but you will gain back more then what you started with.

Human beings are meant to be active physically every day. This does not mean that you need to run a marathon every day or hike Mount Everest! In fact, that could be very detrimental to your body. Mixing up your workouts daily, no matter what the intensity, is what will help reach optimal health. Just make sure that you are doing something physically active every day whether taking a walk, swimming, or even dancing.



Eating Habits-

Almost every fitness trainer in the world will tell you that this is the most important aspect to losing weight. Almost 80% of weight loss is attributed to proper diet. Remember, you are what you eat. If you eat a bowl of cookie dough, plan on looking like one. A proper diet is a lifelong commitment if you want to stay at your dream weight.



It is another misconception that this is the hardest part. When I refer to diet, I'm not saying that you should stick to salads every day. In fact, if you don't indulge every once in a while you are more likely to binge and eat too much. Not only that but if you are eating healthy there is a better chance that you won't crave your "used to be favorite" treats as often as you used to. If your body has all of the nutrition it needs, you won't experience cravings as much. It's a win-win process!



Recovery-

Recovery can be incredibly important when it comes to long term weight loss. Getting plenty of sleep and stretching time in is what will help you reach your goals. The human body is an incredible machine, during sleep it is actually hard at work repairing all of those muscles you've spent time working on. For example, if you are a weight lifter, recovery time is key. If you don't give your body time to recover you won't build muscle. This is also a win-win process.



Love What You Do-

The best way to motivate yourself when it comes to fitness is to love what you are doing. Find a physical activity that you love like swimming, or dancing and just go wild with it!