How To Reduce The Appearance Of Age Spots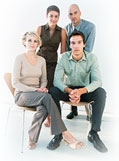 A health article fromYour Health Online the A to Z directory of dealing with Health Problems & nutritional Self Care Strategies

How To Reduce The Appearance Of Age Spots


Age spots are mainly caused by long-term sun exposure. Although sun is the number one reason for developing age spots, smoking, a poor diet, poor liver function, and a diet rich in oxidized oils are also contributing factors.

These age spots are a result of the overproduction of lipofuscin, a dark substance produced by our cells. Age spots usually begin appearing when we are in our 30's and, besides being unsightly, increase our risk of skin cancer. As is the case with most skin conditions, age spots are easier to prevent than to treat. Eating a diet rich in green leafy vegetables, carrots, yams, and other foods that are high in carotene will help reduce your chances of getting age spots in the first place. If you are already are suffering from age spots, don't loose hope. There are options available to you to reduce the appearance of age spots, as well as improve the overall health of your skin.

There are several products on the market today that will help in diminishing the look of age spots. Fade creams are a popular choice among consumers. These over-the-counter creams contain moisturizers with a two percent hydroquinone content which is a bleaching agent that will aid in the fading process. Best results are obtained with the cream is used in conjunction with glycolic acid moisturizer. Prescription creams that contain vitamin A, such as Retin-A or Retinova, work more effectively than the over-the-counter fade creams.

There are more invasive options available to you for those suffering from a more serious case of age spots. Chemical peels are one of these options. Using 30%-70% glycolic acid, the fading factor is much more pronounced than in either of the creams mentioned above. The treatment is simple and can be done in a short session, even on your lunch break if need be. You will need more than one treatment to reach the full effects of the procedure.

Laser resurfacing is another option similar to the chemical peel. In this procedure, the age spots are literally burned off the skin's surface with a laser and can be accomplished in one treatment. It does, however, have a recovery time of about one week and can be quite expensive.

For a more natural and cost-effective way to help prevent age spots simply limit your exposure to the sun and, when you are in the sun, wear sunscreen. Limit your alcohol intake and eat a well balance diet.

Brian Fong http://www.NaturalVisage.com/

==========

Even when we try to eat well, we're disadvantaged. The nutritional content of most food has been compromised over the years, not only by deficient soils and modern production, transportation, storage and processing methods, but also by the enormous amounts of chemical and artificial substances added to promote growth, storage life, taste and appearance.

It's for this reason that more and more medical authorities are advocating the use of vitamin and mineral supplements. However, finding them in the right combination can be both confusing and costly.
The nutrition products I am going to recommend you make use of knowledge gained from the botanical world's 6,000 year history. They incorporated health building nutritional herbs with the best modern technology to help our bodies cleanse and detoxify so that the cells - the tiniest living units - can be as fully nourished as possible.
This allows the cells to grow, repair and to perform their functions with the best possible efficiency so that we feel and look better and are more able to prevent and fight disease. Once the body begins to clear itself of toxins it can more efficiently absorb nutrition.

Further reading through our articles on health issues will give you a body of information that will help you decide what options you have to deal with the underlying causes of your problem through giving your body the nutrition products that will assist you body to heal from the inside out.



You can visit our health food products page here: Herbalife Health Nutrition Supplements and learn more about our core nutrition program, the Cellular Nutrition Advanced Program and also check out these targeted products, Florafiber to replace your healthy flora and Aloe Vera Juice to help cleanse your system.

We wish you well in your search for solutions to this problem and your movement towards better health in all areas.






BACK TO "Your Health Online"
the A to Z directory of dealing with Health Problems & Self Care Strategies for natural remedies to your health issues.

Back to Top of your health online page
Subscribe to "Your Health Success" newsletter
Terms of Use | Privacy Policy |Disclaimer | Free Health Book