Hair Conditioner Recipe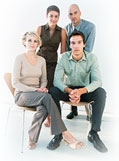 A health article fromYour Health Online the A to Z directory of dealing with Health Problems & nutritional Self Care Strategies

Hair Conditioner Recipe

Hair Conditioning is a way of giving the hair the nourishment it needs to look good. The hair follicles receive nourishment from the bloodstream, but the hair shafts ceases to receive nourishment by way of external care.

Rose Hair Conditioner Recipe

It helps to use a hair conditioner regularly. And while you look for the best brand to buy, you could try this one at home. Soak half a cup of rose petals in hot water for some time. Take half a mashed banana (full if you have long tresses), one table-spoon honey, and a tablespoon of coconut/olive oil. Blend all the four ingredients tin a blender. Massage well into your hair and scalp, and leave the conditioner on for about half an hour. If you can wrap a warm towel around your head the conditioner will have a better effect. Make sure that you wash off conditioner thoroughly with shampoo.

Useful Hair conditioner recipes

For conditioning hair, henna is the best. A henna paste mixed with curd, an egg and lemon juice is an excellent conditioner if left on the hair for about 45 minutes. If you have dry hair, add 1-2 teaspoons of olive oil or coconut oil to the henna paste.

Rub lemon juice all over your scalp and leave for 15-20 minutes. Then rinse off. This treatment ensures dandruff free and absolutely clean hair. The key to beautiful hair is a clean scalp.

Used tea leaves can be boiled again in 2-3 cups of fresh water. Strain the liquid, cool it and use it on your hair as the last rinse after shampoo. Let down your hair after shampoo and gradually pour the tea water on the head, rubbing gently with the fingers. This will improve the look of your hair and you will get more beautiful hair.

Hair Conditioner Mayonnaise


The hair conditioning treatment also helps to counteract dryness. Dry hair and spilt ends can benefit by regular conditioning. You may also find that the hair becomes charged with static electricity, just after the shampoo. This gives the hair a 'fly away' look and is also difficult to manage.

Mayonnaise homemade hair conditioner

If you have dry hair, try mayonnaise as it's a great conditioner. Depending on the length of your locks, apply approximately half a cup of mayonnaise to your hair. Leave it on for at least 15 minutes to let it work, it's magic. Rinse well and then shampoo as usual.

Regular massage of fresh amla mashed to a paste will do wonders. The application of this paste will improve the colour of hair (delay the process of greying), prevent your hair from falling and moreover has a cooling effect on the entire system.

==========

Even when we try to eat well, we're disadvantaged. The nutritional content of most food has been compromised over the years, not only by deficient soils and modern production, transportation, storage and processing methods, but also by the enormous amounts of chemical and artificial substances added to promote growth, storage life, taste and appearance.

It's for this reason that more and more medical authorities are advocating the use of vitamin and mineral supplements. However, finding them in the right combination can be both confusing and costly.
The nutrition products I am going to recommend you make use of knowledge gained from the botanical world's 6,000 year history. They incorporated health building nutritional herbs with the best modern technology to help our bodies cleanse and detoxify so that the cells - the tiniest living units - can be as fully nourished as possible.
This allows the cells to grow, repair and to perform their functions with the best possible efficiency so that we feel and look better and are more able to prevent and fight disease. Once the body begins to clear itself of toxins it can more efficiently absorb nutrition.

Further reading through our articles on health issues will give you a body of information that will help you decide what options you have to deal with the underlying causes of your problem through giving your body the nutrition products that will assist you body to heal from the inside out.



You can visit our health food products page here: Herbalife Health Nutrition Supplements and learn more about our core nutrition program, the Cellular Nutrition Advanced Program and also check out these targeted products, Florafiber to replace your healthy flora and Aloe Vera Juice to help cleanse your system.

We wish you well in your search for solutions to this problem and your movement towards better health in all areas.






BACK TO "Your Health Online"
the A to Z directory of dealing with Health Problems & Self Care Strategies for natural remedies to your health issues.

Back to Top of your health online page
Subscribe to "Your Health Success" newsletter
Terms of Use | Privacy Policy |Disclaimer | Free Health Book