Diagnosis For Kidney Stones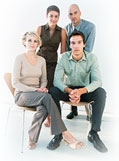 A health article fromYour Health Online the A to Z directory of dealing with Health Problems & nutritional Self Care Strategies

If not diagnosed as early as possible, kidney stones can cause a person a great deal of pain and discomfort. Aside from that, it can also cause people to develop many complications as time go by. To avoid the pain brought by the development of kidney stones and its risks to your health, it is a must that you undergo immediate diagnosis once you suspect that there's something wrong.

Checking for kidney stones

A kidney specialist should administer diagnosis for kidney stones. Usually, the doctor will make a diagnosis of kidney stones using an assessment of the person's clinical history. Here, he or she will ask a couple of questions that involve the person's lifestyle, diet, fluid intake, past experience with kidney stones, and if there is possible family history of kidney stones. This is very effective in the initial assessment of kidney stones in a person because it provides the doctor with information on what caused the stone formation. From here, the specialist can make a hypothesis or and "educated guess" and will refer you to undergo the needed medical procedures.

Another effective means of diagnosing kidney stones is a thorough physical examination. Here, the specialist will run a series of physical tests that can help him or her determines conditions, which can put an individual at higher risk for kidney stone formation. Through a thorough physical examination, the doctor can discovers risks such as specific diseases and medical conditions, certain injuries, recent immobilization, and abdominal scars that might be effects of any previous medical procedure or surgery.

A laboratory study of the person's blood and urine is also another effective means of diagnosing kidney stones. During a laboratory evaluation, the person's blood and urine samples will undergo thorough observation and studies. Collecting a sample of urine to be analyzed is called "urinalysis". Urinalysis is one of the simplest tests to detect the presence of blood and bacteria present in the urine. This is also done by the specialist or the attending assistant to accurately measure the levels and amount calcium—which is the primary component of common kidney stones—electrolytes, and uric acid as well as the other components in the samples.

Aside from the acidity of the person's urine, other components in the blood is also paid attention to ensure that there will be not further complications. Other significant laboratory tests include blood tests for "creatinine" which evaluates the proper function of the kidney, the "BUN" and "electrolytes" which is used to detect levels of dehydration, "calcium" which is done to detect hyperparathyroidism, and a complete "blood count" which is primarily done to detect any infection in the person's system.

During the laboratory evaluation, the kidney stone sample is also collected to analyze and determine what type of is it stone. Knowing the type of kidney stone is important so the physician can plot the appropriate treatment for it as soon as possible.

Lastly, kidney stones can also be diagnosed through a possible follow-up with an X-ray evaluation. Here, the specialist or the assistant will use x-rays to identify the location of the kidney stone. Through x-ray, the size of stones and its number can be seen. It may also help the doctor to identify which type of kidney stones is present in the person's kidney.

Depending on the number and the severity, most kidney stones could be treated without using medical intervention. Although some kidney stones can pass without medical treatments, it is always best to have them diagnosed and treated the earliest possible time.




BACK TO "Your Health Online"
the A to Z directory of dealing with Health Problems & Self Care Strategies for natural remedies to your health issues.

==========

Even when we try to eat well, we're disadvantaged. The nutritional content of most food has been compromised over the years, not only by deficient soils and modern production, transportation, storage and processing methods, but also by the enormous amounts of chemical and artificial substances added to promote growth, storage life, taste and appearance.

It's for this reason that more and more medical authorities are advocating the use of vitamin and mineral supplements. However, finding them in the right combination can be both confusing and costly.
The nutrition products I am going to recommend you make use of knowledge gained from the botanical world's 6,000 year history. They incorporated health building nutritional herbs with the best modern technology to help our bodies cleanse and detoxify so that the cells - the tiniest living units - can be as fully nourished as possible.
This allows the cells to grow, repair and to perform their functions with the best possible efficiency so that we feel and look better and are more able to prevent and fight disease. Once the body begins to clear itself of toxins it can more efficiently absorb nutrition.

Further reading through our articles on health issues will give you a body of information that will help you decide what options you have to deal with the underlying causes of your problem through giving your body the nutrition products that will assist you body to heal from the inside out.



You can visit our health food products page here: Herbalife Health Nutrition Supplements and learn more about our core nutrition program, the Cellular Nutrition Advanced Program and also check out these targeted products, Florafiber to replace your healthy flora and Aloe Vera Juice to help cleanse your system.

We wish you well in your search for solutions to this problem and your movement towards better health in all areas.





Back to Top of your health online page
Subscribe to "Your Health Success" newsletter
Terms of Use | Privacy Policy |Disclaimer | Free Health Book|Contact Us