Best Sunburn remedy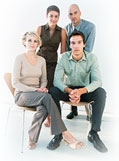 A health article fromYour Health Online the A to Z directory of dealing with Health Problems & nutritional Self Care Strategies

Best Sunburn remedy - Treat, prevention and cure Home remidies for Sunburn

Sunburn is an acute cutaneous inflammatory reaction that follows excessive exposure of the skin to ultraviolet radiation (UVR)

Sunburn results when the amount of exposure to the sun or other ultraviolet light source exceeds the ability of the body's protective pigment, melanin, to protect the skin. Sunburn in a very light-skinned person may occur in less than 15 minutes of midday sun exposure, while a dark-skinned person may tolerate the same exposure for hours.

Homemade masks and remedies for sunburn
Use Aloe Vera - Aloe Vera comes from the aloe vera plant and may be squeezed from its leaves. Purchasing and learning to care for an Aloe Vera plant through the summer can be a wonderfully relieving investment.

This healthful moisturizer is frequently used for sunburn and is applied to the affected areas of the skin as a rub to re-moisturize the dried and burnt surfaces. You can also purchase aloe vera creams and ointments that may include other moisturizers or treatments for dry or burned skin.

When baking soda is added to bath water, sunburn sufferers often have a notable reduction in pain.

Place 1 cup (8 ounces) of baking soda under the running bath faucet so it dissolves completely. Soak in a lukewarm tub for about 30 minutes. Such a bath will soothe the pain--and you won't have to undergo the stinging sensation of a shower.

A hot shower immediately after mild sunburn can bring about peeling sooner and rid you quickly of discomfort.

Vitamin E, one of the antioxidants, can be taken regularly as part of a daily vitamin and mineral supplement or spread as in an ointment on sunburn. Vitamin C is another antioxidant that will help prevent severe damage from sunburn and shorten its effects. Selenium is a mineral that will help fight sunburn.

Some Home Care tips for sunburn
Sunburn is better prevented than treated. Effective sunscreens are available in a wide variety of strengths. Most doctors recommend a sunscreen SPF level of 30 or greater.

Sunscreen should be generously applied. If out in the sun for a prolonged period of time during the day, wearing a hat and other protective clothing is recommended. Light clothing reflects the sun most effectively.

If you do get a sunburn:
• Try taking a cool shower or bath or placing wet, cold wash rags on the burn.
• Avoid products that contain benzocaine, lidocaine, or petroleum (like Vaseline).
• If blisters are present, dry bandages may help prevent infection.
• If your skin is not blistering, moisturizing cream may be applied to relieve discomfort.
• Over the counter medications, like ibuprofen, may help to relieve pain from sunburn. (Aspirin should be avoided in children who are running a fever.)


==========

Even when we try to eat well, we're disadvantaged. The nutritional content of most food has been compromised over the years, not only by deficient soils and modern production, transportation, storage and processing methods, but also by the enormous amounts of chemical and artificial substances added to promote growth, storage life, taste and appearance.

It's for this reason that more and more medical authorities are advocating the use of vitamin and mineral supplements. However, finding them in the right combination can be both confusing and costly.
The nutrition products I am going to recommend you make use of knowledge gained from the botanical world's 6,000 year history. They incorporated health building nutritional herbs with the best modern technology to help our bodies cleanse and detoxify so that the cells - the tiniest living units - can be as fully nourished as possible.
This allows the cells to grow, repair and to perform their functions with the best possible efficiency so that we feel and look better and are more able to prevent and fight disease. Once the body begins to clear itself of toxins it can more efficiently absorb nutrition.

Further reading through our articles on health issues will give you a body of information that will help you decide what options you have to deal with the underlying causes of your problem through giving your body the nutrition products that will assist you body to heal from the inside out.



You can visit our health food products page here: Herbalife Health Nutrition Supplements and learn more about our core nutrition program, the Cellular Nutrition Advanced Program and also check out these targeted products, Florafiber to replace your healthy flora and Aloe Vera Juice to help cleanse your system.

We wish you well in your search for solutions to this problem and your movement towards better health in all areas.






BACK TO "Your Health Online"
the A to Z directory of dealing with Health Problems & Self Care Strategies for natural remedies to your health issues.

Back to Top of your health online page
Subscribe to "Your Health Success" newsletter
Terms of Use | Privacy Policy |Disclaimer | Free Health Book