Balancing Ph-ion and Detox to Cleanse the Body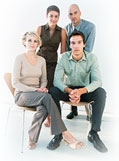 A health article fromYour Health Online the A to Z directory of dealing with Health Problems & nutritional Self Care Strategies

Grow, glow, and go. These are three food types which a person should eat every day in certain amounts in order to eat a healthy and nutritious diet. This is the subject matter in one of the many lessons in science in the elementary grade which increases the awareness of children to eating a healthy and balanced diet.

From the very start, man has been used to eating different food products, as well as beverages. And without actually knowing it, these food products and beverages contain harmful chemicals. Although the body has its own way of removing unwanted toxins in the body, sometimes a build up of these harmful chemicals or acids are inevitable. And this is because of the enormous amount of chemicals or acids found in the body.

Different fluids are found inside the human body. The cells inside the body are often affected by the ph level. The ph level is the measurement of acid-alkaline in the body. The body has its own way of managing the so-called ph level; and when it is unable to do such thing properly, the imbalance affects the whole body.

If you experience stress, tiredness, excess weight, fatigue, aches, pains, poor digestion, and other serious disorders, the ph level inside your body may be too acidic.

The three things that might contribute more to the body to become overly acidic are ingesting acids, creation of acids, and improper acid elimination.

Ingesting foods which are considered acidifying foods as dairy, processed sugar, meat, alcohol, coffee, etc. overloads the ability of your body to neutralize all the acids.

Acidifying toxins are created by microforms and pathogens inside the body. If the body is too acidic, yeasts, microforms, and bad bacteria proliferate. These live organisms create even more toxins, and add up to the already acidic environment.

Some acids are strong, while some are weak. Acid build up occurs when the body systems which eliminate the acids are not functioning properly, and is compromised. Many systems in the body buffer acids which includes mineral reserves, breath, and fat.

Acids are considered toxins, and these toxins need to be removed through detoxification. You have to aid your body in the detoxification process especially when it is not functioning well.

If you want to obtain a well-balanced ph, you must have a proper diet and nutrition. It is wise to follow a detox plan which can greatly help you the detox process. A diet consisting of foods high in alkaline, proper supplementation, and hydrating the body properly can aid the body in detox.

There are also alkalizing products available in stores which augment the ph balance. A well-maintained and balanced ph level will prevent acid build up in the body. If you think that, you're one the many people who has already formed an acid build up or are very acidic, start a detox program now.

A detox program will not only help your body in the detox process, but will also help in balancing the ph level inside the body.

Your body needs detoxification, and that can only be achieved through self discipline and determination. Changing certain things in your life will benefit you and your body more.

Remember, you must keep a balanced ph-ion. You will instantly know that you have an acid build up if you are too acidic, and that is the right time to consult your doctor for proper detoxification.

Detox Body in 7 Days with Internal Cleansers

Awareness is one key factor to be able to stay away from illnesses and diseases. With today's medical costs soaring high, it is quite expensive to get sick. And for this reason, many people now are looking for ways to stay healthy. But the more important consideration is whether they are ready to make certain changes in their lives or not.

Staying healthy means that you should eat the right kinds of food at the right amount, avoiding harmful vices like smoking and excessive alcohol drinking, and most importantly, changing your life to the fullest. If you think you can keep up with all of these things, then you're sure to live a healthy and illness-free lifestyle.

Your body is susceptible to many illnesses and diseases probably because of the things (like food and certain beverages) that you take in. Even the environment that you live in can affect the level of toxins inside the body. When the toxins are too much for the body's natural detox process, the toxins build up. This build up can have certain harmful effects to the body which might cause a person to get sick.

The detox diet is very much popular nowadays, and the diet includes the use of different herbs and supplements. Other persons follow a certain diet which aids the body's detox process. These foods help in the excretion of toxins through your skin, lungs, liver, intestines, and kidneys. The lymphatic system of the body also helps in eliminating toxins in the body.

But before starting any detox diet or program, it is best to consult first your doctor; just to be safe and for you to obtain a correct assessment of your present health condition.

There is also toxicity symptoms which you might be able to observe if you already have excessive toxin build up. And once you start to detox your body, these symptoms will usually get worse. But after a few more days, they will eventually pass. It is a good sign because the toxins inside your body are eliminated in big quantities.

If you're still looking for an effective way to get rid of toxins in your body, why not try the detox body cleanser. It cleanses the internal parts of your body in just seven days. Yes, you've heard it right, seven days.

You can make use of this detox program for seven days, and eliminate those unwanted body toxins. The detox body cleanser usually comes in caplet forms, as well as in fiber packets. It consists of natural fiber and herbs. After seven days, you will feel detoxified, energized, and revitalized. There are even consumers who claim that they feel the great effects even on the first day.

Detox body cleansers are reasonably priced; in fact, you can get one at no more than $12. Price is not a very important consideration especially if you want to achieve healthy visible results.

Detox body cleansers are convenient to use, though it is made from herbs, these cleansers are usually great tasting which works naturally with the body's digestion. The entire formula is geared towards complete internal body cleansing.

Detox body cleansers are not hard to find. You can find them in leading drugstores, and even in online stores. Cleanse your internal body for only seven days, try it now.

==========

Even when we try to eat well, we're disadvantaged. The nutritional content of most food has been compromised over the years, not only by deficient soils and modern production, transportation, storage and processing methods, but also by the enormous amounts of chemical and artificial substances added to promote growth, storage life, taste and appearance.

It's for this reason that more and more medical authorities are advocating the use of vitamin and mineral supplements. However, finding them in the right combination can be both confusing and costly.
The nutrition products I am going to recommend you make use of knowledge gained from the botanical world's 6,000 year history. They incorporated health building nutritional herbs with the best modern technology to help our bodies cleanse and detoxify so that the cells - the tiniest living units - can be as fully nourished as possible.
This allows the cells to grow, repair and to perform their functions with the best possible efficiency so that we feel and look better and are more able to prevent and fight disease. Once the body begins to clear itself of toxins it can more efficiently absorb nutrition.



Back to Top of your health online page
Subscribe to "Your Health Success" newsletter
Terms of Use | Privacy Policy |Disclaimer | Free Health Book|Contact Us