"Learn from the mistakes of others. You can't live long enough to make them all yourself."
– Unknown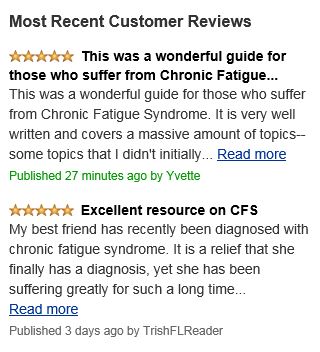 Being asked for a Password to view a site page?
Not a problem!
Some of the site product pages are available only to Subscribers like you to view, that we have ongoing contact with, so they are password protected.
Just enter WT (in capitals)to open the page.



REPORT: "Guide For Boosting Inner Strength" continued:
Affirmations Are a Tool for Boosting Inner Strength
Some people think that affirmations and mantras are one in the same, but they're not. Rather than being a single word or a sound, an affirmation is made up of complete sentences.
These sentences are designed to delve deep into the subconscious mind to refill the well of inner strength. When people practice these sentences, they're keys that can help the user see what it is that restores them.
When the affirmations are practiced, the subconscious mind recognizes them. Behavior changes takes place based on how the person then decides to live his or her life.
Affirmations influence the people who use them by causing them to react to pleasant or unpleasant situations with a happier outlook.
When affirmations are practiced, it allows the person to replenish the inner strength rather than taking from it.
When you connect with the power of the subconscious mind, you can change your life. What the affirmations do first is affect the way that you think. The way that you think about things will be followed by the way that you act.
So if you're someone who has a situation in your life that has always robbed you of confidence or affected your self-esteem, practicing affirmations can help you change the way that you react because it changes your thought processes.
You'll be able to break free of the type of thinking that keeps you stuck. Affirmations give you a positive outlook on life, which in turn leads you to feeling happier and more vibrant.
The positivity adds to your inner strength rather than taking from it. You don't have to carve out huge blocks of time to be able to practice affirmations. You can say them throughout the day to unleash their positive power.
When you first begin to use affirmations, you might encounter some self-resistance because it can be a struggle to change the way that you've always thought about things.
But you can press on and use affirmations to help you until it becomes second nature for you. You can use different affirmations depending on what type of inner strength you need to boost.
For example, if you're struggling in the area of self-doubt and you feel like a failure in what you try to do, then you need to create and use a specific new
affirmation
that supports your success.
For that type of affirmation, you would say something like "I can achieve success" or "Success is drawn to me." Don't put it in the future by using words like, "I will succeed."
If you were struggling with feeling sad or not happy with your life, you would use affirmations that affirmed happiness.
You would repeat a sentence such as "Happiness dwells within me" or "Happiness is drawn to me."
You wouldn't say, "I will become happier." You want to keep it in the present. By using affirmations to change your subconscious, you can boost the level of your inner strength.
Using Yoga to Boost Inner Strength
Finding a way to boost your inner strength is a lot easier than you might think. One of the ways that you can do this is by practicing yoga. Yoga is a spiritual practice that uses breathing and postures in meditation and relaxation.
It teaches people how to gain inner strength and get rid of stress. You can use it to help you retain a sense of peace. By working to build up a person's body and mind strength, it works to boost the inner strength.
You might be living your life and feel that you're doing what you supposed to do but there are times throughout the day when you simply feel so mentally and emotionally drained, it's hard to muddle through.
Or you might reach the end of the day and feel as if you gave your all to the point where you have nothing left to give - including to yourself. This will quickly drain your inner strength and if you don't boost it back, you'll end up experiencing things like fatigue and emotional and physical upsets.
Yoga is a tool that you can use to influence yourself toward being a positive person and positive people are more successful. The reason is because people who have inner strength have a confidence that others don't often have.
Practicing yoga makes you feel a greater sense of self because when you take part in the poses, your body releases endorphins that affect your mood and give you a boost.
When you practice yoga on a consistent basis, you'll notice that you feel better physically and emotionally. The
benefit of yoga
is that it can be practiced anywhere - including at the office.
When you feel that mental and emotional drain and you know that your inner strength needs a boost, you can use yoga to give you back your energy and clarity.
You'll feel better about yourself and your abilities. There are different types of yoga that you can use. But some of them are better suited for boosting inner strength than others.
There is Ashtanga, Bikram, Iyenga, Vinyasa and Hatha. Of these, Hatha is more often used for the purpose of boosting inner strength because it has the ability to restore balance to the body.
Finding the Right Self-Help Books to Boost Inner Strength
A great tool that you can use to boost your inner strength is a self-help book. You can find a wide selection of them at retail and online stores that are written specifically to guide you toward greater inner strength.
One of the ways that these books can help you is that they teach you the link that self-esteem has with your actions. When you have lower self-esteem, you also have a
lack of confidence
in your ability as a person.
This lack of confidence bleeds over into how you perform at work and how well you do in your relationships with other people. When you struggle with your inner strength, it can make you feel less happy than you deserve to feel.
By using a self-help book, you can have the power that you need to reach the best level of inner strength. These books will help you be able to pinpoint how you're sabotaging yourself in different areas of your life and draining your well of inner strength.
You'll learn about actions that you're doing that create a well of negativity and keep you trapped in an ongoing cycle of strength drain. When you gain the inner strength balance that you need, you'll be able to overcome a lack of self-esteem.
You'll discover that you feel more confident in your relationships and with your job. You'll also learn to recognize situations and people in your life that act as drains on your attitude - and how you can deal with these individuals.
A
self help book
can show you how to restore your inner strength through the use of different techniques that teach calmness and restoration. You'll be able to view things with a clarity that you didn't have before.
You'll learn exactly what inner strength is and the issues that can occur in life that can affect your strength. You'll learn the negative and positive influences that are around and within you that you need either avoid or cultivate.
By using self help books that show you how to boost your inner strength, you'll gain a stronger sense of self that will lead you to develop a life of accomplishments and happiness that are well within your reach.
On the site here is a big selection of self help books and reports relating to your health that detail for you what self care strategies you can put in place to improve and maintain your lifetime health and wellbeing.
You can check them out here and download as many as you want, no obligation, just lots of helpful healthy information =>
HEALTH REPORT LIBRARY
We hope you found this report helpful to you and that you will put the content to good use for improving your health and wellbeing.
Learn more about improving your general health by getting better
Nutrition for your Cells
We also have a free report that you can download when you are there about this subject!
We wish you well in your search for healthy diet solutions and your movement towards better health in all areas.
Contact Us
if you would like a free private consultation with us about your health online.
To open page linked to below just enter
WT
in the password box on the page.
Warren's Notes :

Today we are talking about inner strength. It's time for me to get my head back in the game and get this little personal spot a bit more in line with current discussions.
I went in and had my hip replacement done!
When you get caught up in something like an operation it tends to come to the forefront of things keep your attention focused on that one thing.
Operation went well. The way they are doing joint replacement operations these days is really pretty impressive.
The clinicians at the hospitals say that the joint replacements that are being done are designed to last for 15 years but when I talk with the surgeons they say that the ones that are wearing out currently and need to be dealt with are ones that were put in 15 years ago. The advances since then are pretty dramatic.
There is an expectation from the surgeons that, provided the patient looks after the implant and there are no issues with the operation or other injuries, they expect a modern implant to last 30 years!
In my case it all went well. Operation late afternoon. Back to ward at 7pm. 10am next day physiotherapist was there checking how things were going. Asking if I can sit up in bed and instructing how to do that.
Getting me to stand. Asking if I could walk a short distance with a walking frame, which was fine. Based on that, she asked if I would like to try walking the same distance with crutches, which I did.
Walking again, admittedly dosed up on painkillers, but walking, 16 hours after the operation is pretty amazing. God willing the recovery will continue well and I will find something different to chat about in future weeks.
Enjoy your day.
Warren
Remember, any time you want to learn more about anything in this ezine, or just need a chat about your health,
drop me a line
and I'll email back as soon as I can, and if you leave your phone number I'll even call you back on my dime!
I'm a real person, with a passion for helping people, so drop me a line!
Have a Laff!
*Pondering...*
-There's no worse feeling than that millisecond you're sure you are going to die, after leaning your chair back a little too far.
-You never know when it will strike, but there comes a moment at work when you've made up your mind that you just aren't doing anything productive for the rest of the day.
-I'm always slightly terrified when I exit out of Word and it asks me if I want to save any changes to my ten page research paper that I swear I did not make any changes to.
- "Do not machine wash or tumble dry" means I will never wash this ever.
- I hate leaving my house confident and looking good and then not seeing anyone of importance the entire day. What a waste.
-Sometimes I'll look down at my watch 3 consecutive times and still not know what time it is.
-Even under ideal conditions people have trouble locating their car keys in a pocket, hitting the G-spot, and Pinning the Tail on the Donkey - but I'd bet my ass everyone can find and push the Snooze button from 3 feet away, in about 1.7 seconds, eyes closed, first time every time…
Feel free to download and share the social media image below
- ENJOY!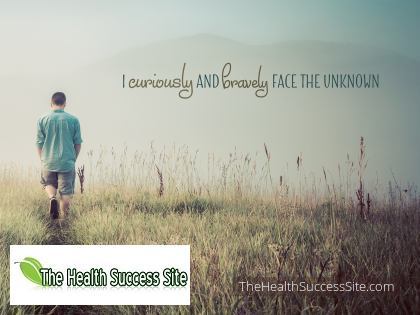 ~*~*~*~*
If you have any questions or would like to have direct contact to discuss anything related to this page, nutrition products or working with the nutrition industry then please send a note through the
Contact Us
form here on The Health Success Site
And you can also learn more about me on my profile page here:
Warren Tattersall
~*~*~*~*~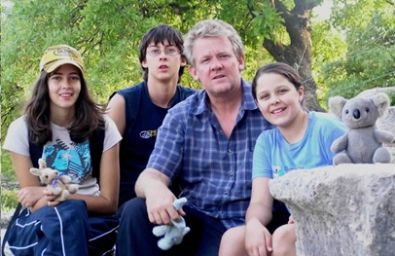 Thank you for joining us this week, I hope that you have found some extra motivation and inspiration to achieve lifetime optimal health!
To update yourself on our new resources and lifetime optimal health strategies just go to Your Health Online at The Health Success Site


Your Editor,
Warren Tattersall
www.TheHealthSuccessSite.com



~*~*~*~*

Remember to download your book for Subscribing!





The Ultimate Secrets of Healthy Heart & Longevity Finally Revealed! - Learn How You Can Add 10-20 More Years To Your Life By Reversing Arteriosclerosis & Curing Bad Habits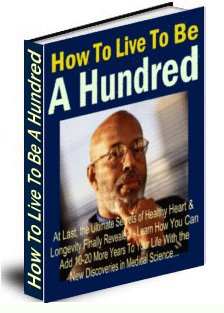 If you are under 20, you can increase your life-span by as much as 15 years.

Even if you are over 60, you can still enjoy more than two golden, bonus years by following the advice in this life-changing book!


Just mouse over the link below and click "right mouse button" and select "save target as" from the window that appears, to save this 200+ page book to your computer



ENJOY!



~~~~~~~~~~~~~~~~~~~~~~~~~~~~~~~


DISCLAIMER: All information is intended for your general knowledge only and is not a substitute for your counselor's advice or treatment.


Use of these products and tips are at your own risk. We make no warranty, express or implied, regarding your individual results.


~~~~~~~~~~~~~~~~~~~~~~~~~~~~~~~


DISCLOSURE: I may be an affiliate for products that I recommend. If you purchase those items through my links I will earn a commission.


You will not pay more when buying a product through my link. In fact, I oftentimes am able to negotiate a lower rate (or bonuses) not available elsewhere.


Plus, when you order through my link, it helps me to continue to offer you lots of free stuff. :)


Thank you, in advance for your support!


No Liability

Under no circumstances will the product creator, programmer or any of the distributors of this product, or any distributors, be liable to any party for any direct, indirect, punitive, special, incidental, or other consequential damages arising directly or indirectly from the use of this product.


This product is provided "as is" and without warranties.


Use of this product indicates your acceptance of the "No Liability" policy.


If you do not agree with our "No Liability" policy, then you are not permitted to use or distribute this product (if applicable.)


Failure to read this notice in its entirety does not void your agreement to this policy should you decide to use this product.


Applicable law may not allow the limitation or exclusion of liability or incidental or consequential damages, so the above limitation or exclusion may not apply to you.


The liability for damages, regardless of the form of the action, shall not exceed the actual fee paid for the product.


Note: Articles in this ezine may concern health treatments and references to trademark brands.


These articles are supplied for entertainment purposes only.


Any claims that are made in your use of them and any consequences of your use of them are your own responsibility.


You are advised to take legal advice in relation to setting up disclaimers and other aspects of your business.


~~~~~~~~~~~~~~~~~~~~~~~~~~~~~~~


Unsubscribe only if you want to stop receiving this ezine.


Instructions are below.


~~~~~~~~~~~~~~~~~~~~~~~~~~~~~~~