Being asked for a Password to view a site page? Not a problem!

Some of the site product pages are available only to Subscribers like you to view, that we have ongoing contact with, so they are password protected.


Just enter WT (in capitals)to open the page.



REPORT: "The Best Way for Women to Lose Weight" continued:
What's Your Weight Loss Plan?
You have to have a strategy in place when you want your weight loss efforts to be successful. There's some great advice available when you want to lose - and some not so good advice, too.
You want to make sure that you lose weight in a way that works for you. If you try to work with a weight loss plan that doesn't suit your lifestyle or needs, you'll only end up frustrated.
What works for someone else might not work for you and that's okay. It's true that weight loss is as simple as eating less and moving more.
However, how you eat and how you move does play a role in whether or not your attempt will be a successful one.
There are so many different types of eating plans that you can choose from. Some are more structured than others. You can choose from well known weight loss programs like Weight Watchers or Jenny Craig.
These programs work wonderfully for some women, but don't for others.
You can purchase books and follow diets like the DASH diet or the Mediterranean diet. If you're good with planning, you can create your own healthy eating strategy.
Your weight loss plan needs to include what you're going to eat, when you're going to eat and where you're going to eat. You'll want to figure in home, restaurants and office foods.
By having a plan, you have something that you can rely on to help you stay on track. Besides eating, your weight loss plan needs to cover exercise. What kind of exercise you're going to do and when is important.
Exercising Helps You Lose Weight
When you mention exercise, it can cause a negative reaction among many women. That's because exercising can become repetitious and boring.
Plus, there's always something else that seems to call your attention - something more fun ... something that you really want to do.
Exercise should never make you feel miserable emotionally or make you dread doing it. If you feel that way, then something needs to be overhauled about your exercise plan.
In order to be successful with weight loss, you have to burn calories. But that doesn't mean that you have to drag yourself out of bed every morning while it's dark outside to hit the gym.
It also doesn't mean that you have to come home from work, dead tired, and head out to yet another cardio class. First, you can always exercise at home. There are many great products on the market that make exercising from home easy and effective.
You can find a wide selection of workout DVDs that can help you lose weight and get toned. Secondly, you don't have to do any kind of structured exercise program.
Instead, you can choose to get moving and do things that you actually enjoy. If you enjoy whatever kind of physical exertion that you're doing, then you're more likely to keep doing it and reach your weight loss goal.
A fun activity can be anything that you enjoy doing that gets your heart rate elevated.
Walking is still one of the best ways to take off those extra pounds. You can walk around familiar areas in your city and play tourist for a day.
You can even sign up for a walking tour. Walking on any surface that offers some resistance is helpful.
One such surface would be the sand at a beach. Hiking is also a fun form of exercise. You can slowly build resistance, too - and hike different trails in your state.
Getting your pets out of the house is another way to enjoy some exercising. You can put the dogs on a leash and take them to the local park.
If the weather is too hot or it's raining outside, you can walk at the mall.
Not only is this an interesting form of exercise, but you'll be able to do some window shopping along the way.
If you're not that fond of going for a walk or hiking, you can enjoy long bicycle rides.
Riding a bicycle not only helps you lose weight, but it tones your muscles as well. You might find that you enjoy bike riding to the point that you join others in local competitive races.
Dancing is another form of fun exercising. You can do this at home or you can choose to join a club or take dance classes.
The point is that if you make exercising something that you look forward to doing, you're more likely to stick with it than if you view it as something you have to do that you don't want to do.
Products That Can Help Women Lose Weight
There are some tools that can help you reach your weight loss goals.
Some of these tools are very inexpensive while some will cost you a little more. Journals can help track your eating plan as well as keep up with your exercise data.
You can use it to record your measurements if you keep an eye on those. Your measurements are often the first indication that you've lost weight - and this can be something that helps keep you motivated on those days when you don't feel as if you're making any headway.
There are many essential oils - including ones such as lavender or patchouli - that can help you with your weight loss goals because these can soothe anxiety that can trigger an emotional eating response.
You can purchase meditation CDs or DVDs that can help you deal with overeating that might be caused by stress.
There are also DVDs featuring many of the more popular exercise programs. Some of these programs don't require any additional tools, but a few of them will.
Exercise equipment can also be a big help when you're trying to lose weight. If you hate the thought of exercising, then look for equipment that helps make it fun.
You can find indoor cycles that feature pre-programmed workouts. But there are also gaming cycles that you can get. These are exercise bikes that come fully loaded with video games.
You can work out while you enjoy playing a video game. This kind makes you feel as if you're part of the track that the screen lays out for you.
Video games can be a part of making exercising fun - especially if you have the newer game consoles. You can check out active ones like Wii Tennis.
Whatever equipment you choose to buy, there will often be a women's version, a men's version, and a gender neutral version.
Check out the benefits and limitations of each one and don't force yourself to buy a piece of women's equipment if you feel you need some of the other perks offered on different items.
You can learn more here about what's involved with successful
weight loss
for better health and happiness.
We hope you found this report helpful to you and that you will put the content to good use for improving your health and wellbeing.
Learn more about improving your general health by getting better
Nutrition for your Cells
We also have a free report that you can download when you are there about this subject!
We wish you well in your search for healthy diet solutions and your movement towards better health in all areas.
Contact Us
if you would like a free private consultation with us about your health online.
To open page linked to below just enter
WT
in the password box on the page.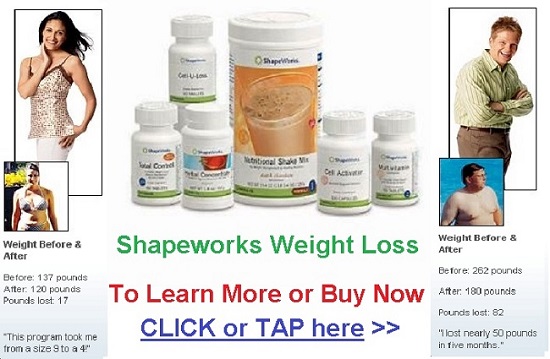 Warren's Notes :

Hi,
Hope you week has been nice. I am back from that trip up north to the Great Barrier Reef.
So many things checked on the 'To Do' list:
- Take time to celebrate success. - Visit Cairns. - Re Do my PADI Open Water Diver License (qualified to dive to 18 Meter - 60 feet) - Dive on the Great Barrier Reef. - Dive with Turtles. - Dive with sharks
We were living on board a ship 80km off the coast for 3 days. 9 dives. Pretty cool.
Then there was the option for additional skills so I as able to do 4 of them, giving a PADI Adventure Diver qualification. That included a Deep Dive one so second qualification gives license to 30 meters (100 feet).
Great thing to do. If you have time and want to come and dive on our reef I can now recommend it.
I'll put a photo from the company I went with of the ship that we went on for your interest below and some pics taken on the trip (I hired a camera for a day).
Then I need to get back to work as time away tends to lead to lots of things to catch up on.
Warm wishes
Warren Warren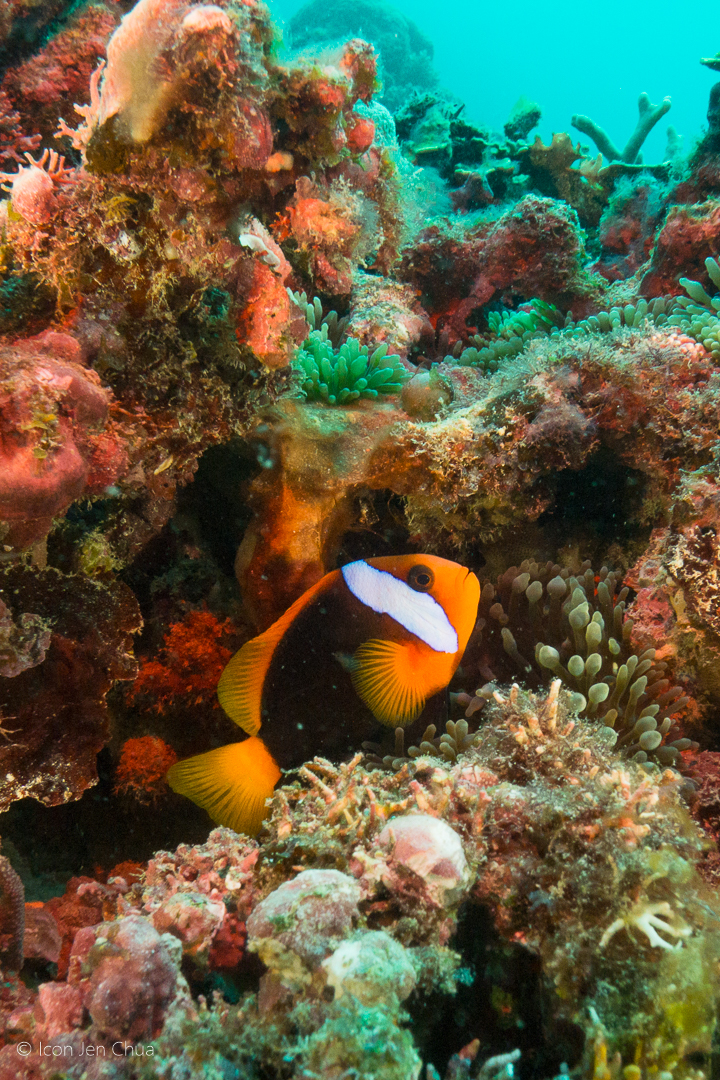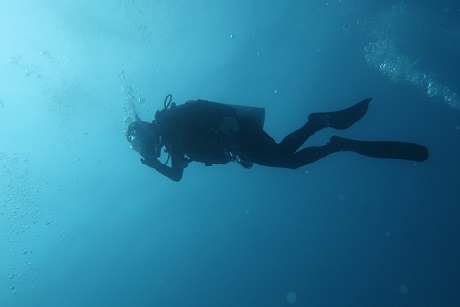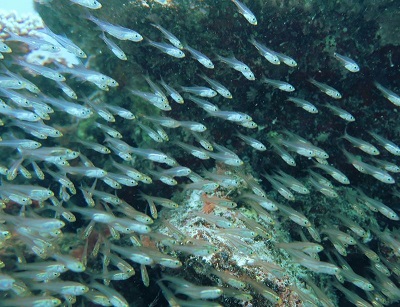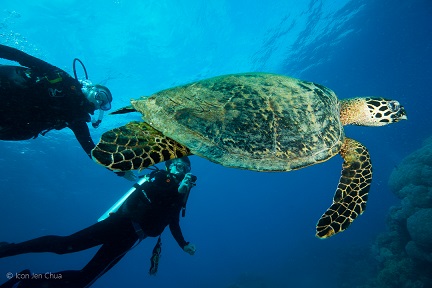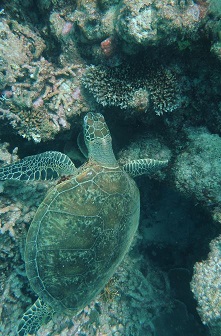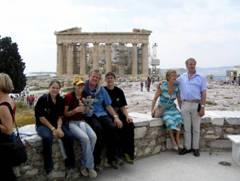 Remember, any time you want to learn more about anything in this ezine, or just need a chat about your health,
drop me a line
and I'll email back as soon as I can, and if you leave your phone number I'll even call you back on my dime!
I'm a real person, with a passion for helping people, so drop me a line!
Have a Laff!
True Bloopers
Ho, Ho, Ho
I was taking a shower when my 2-year-old son came into the bathroom. And wrapped himself in toilet paper. Although he made a mess, he looked so adorable, so I ran for my camera and took a few shots.
They came out so well that I had copies made and included one with each of our Christmas cards. Days later, a relative called about the picture, laughing hysterically, and suggesting I take a closer look.
Puzzled, I stared at the photo and was shocked to discover that in addition to my son, I had captured my reflection in the mirror -wearing nothing but a camera!
Lady Golfer
I was at the golf store comparing different kinds of golf balls. I was unhappy with the women's type I had been using.
After browsing for several minutes, I was approached by one of the good-looking gentlemen who works at the store.
He asked if he could help me. Without thinking, I looked at him and said, "I think I like playing with men's balls."
Nuts about You
My sister and I were at the mall and passed by a store that sold a variety of nuts. As we were looking at the display case, the boy behind the counter asked if we needed any help.
I replied, "No, I'm just looking at your nuts." My sister started to laugh hysterically, the boy grinned, and I turned beet-red and walked away. To this day, my sister has never let me forget.
Curl Up and Die
I walked into a hair salon with my husband and three kids in tow and asked loudly, "How much do you charge for a shampoo and a blow job?
Feel free to download and share the social media image below
- ENJOY!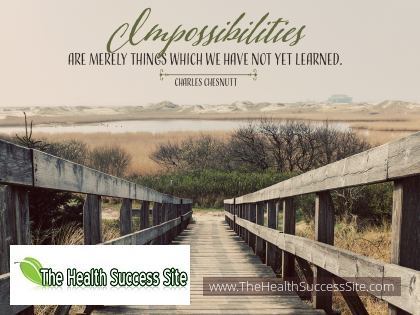 ~*~*~*~*
If you have any questions or would like to have direct contact to discuss anything related to this page, nutrition products or working with the nutrition industry then please send a note through the
Contact Us
form here on The Health Success Site
And you can also learn more about me on my profile page here:
Warren Tattersall
~*~*~*~*~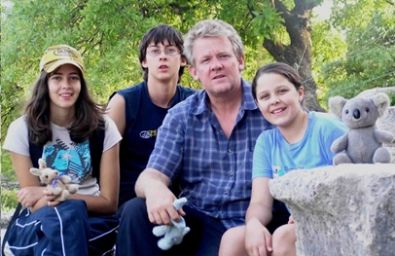 Thank you for joining us this week, I hope that you have found some extra motivation and inspiration to achieve lifetime optimal health!
To update yourself on our new resources and lifetime optimal health strategies just go to Your Health Online at The Health Success Site


Your Editor,
Warren Tattersall
www.TheHealthSuccessSite.com



~*~*~*~*

Remember to download your book for Subscribing!





The Ultimate Secrets of Healthy Heart & Longevity Finally Revealed! - Learn How You Can Add 10-20 More Years To Your Life By Reversing Arteriosclerosis & Curing Bad Habits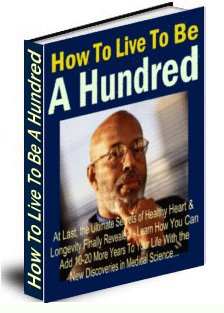 If you are under 20, you can increase your life-span by as much as 15 years.

Even if you are over 60, you can still enjoy more than two golden, bonus years by following the advice in this life-changing book!


Just mouse over the link below and click "right mouse button" and select "save target as" from the window that appears, to save this 200+ page book to your computer



ENJOY!



~~~~~~~~~~~~~~~~~~~~~~~~~~~~~~~


DISCLAIMER: All information is intended for your general knowledge only and is not a substitute for your counselor's advice or treatment.


Use of these products and tips are at your own risk. We make no warranty, express or implied, regarding your individual results.


~~~~~~~~~~~~~~~~~~~~~~~~~~~~~~~


DISCLOSURE: I may be an affiliate for products that I recommend. If you purchase those items through my links I will earn a commission.


You will not pay more when buying a product through my link. In fact, I oftentimes am able to negotiate a lower rate (or bonuses) not available elsewhere.


Plus, when you order through my link, it helps me to continue to offer you lots of free stuff. :)


Thank you, in advance for your support!


No Liability

Under no circumstances will the product creator, programmer or any of the distributors of this product, or any distributors, be liable to any party for any direct, indirect, punitive, special, incidental, or other consequential damages arising directly or indirectly from the use of this product.


This product is provided "as is" and without warranties.


Use of this product indicates your acceptance of the "No Liability" policy.


If you do not agree with our "No Liability" policy, then you are not permitted to use or distribute this product (if applicable.)


Failure to read this notice in its entirety does not void your agreement to this policy should you decide to use this product.


Applicable law may not allow the limitation or exclusion of liability or incidental or consequential damages, so the above limitation or exclusion may not apply to you.


The liability for damages, regardless of the form of the action, shall not exceed the actual fee paid for the product.


Note: Articles in this ezine may concern health treatments and references to trademark brands.


These articles are supplied for entertainment purposes only.


Any claims that are made in your use of them and any consequences of your use of them are your own responsibility.


You are advised to take legal advice in relation to setting up disclaimers and other aspects of your business.


~~~~~~~~~~~~~~~~~~~~~~~~~~~~~~~


Unsubscribe only if you want to stop receiving this ezine.


Instructions are below.


~~~~~~~~~~~~~~~~~~~~~~~~~~~~~~~