Being asked for a Password to view a site page? Not a problem!

Some of the site product pages are available only to Subscribers like you to view, that we have ongoing contact with, so they are password protected.


Just enter WT (in capitals)to open the page.



REPORT: "The Benefits of Meatless Meals" continued:
Less Meat in Your Diet Means More Money in Your Pocket
Now you know that reducing meat consumption can help you lose weight and reduce the risk of chronic health problems and diseases. But, Meatless Mondays can save you money as well.
The astronomical cost of raising the meat we eat is passed on to you, the consumer, in supermarkets and restaurants.
Beans, eggs, fruits, vegetables and grains are much less expensive and can save you some serious dollars by pulling meat off the list.
You'll even spend less in restaurants when you choose from the 'heart healthy" or vegetarian menus. Many restaurants all across the country are joining the Meatless Mondays bandwagon and offering more meatless entrees.
One restaurant even provides a multi-course meatless tasting menu every Monday and the owner claims that it's perked up his (usually) slow Monday clientele.
It's true that some organic and gourmet fruits, vegetables and nuts are decidedly more expensive than a good deal on a $1 cheeseburger at your favorite fast food restaurant, but for vegetarian staples such as beans, lentils, eggs, dairy, rice and corn, there's no doubt that you'll save money on your grocery bill.
Some supermarkets offer staples such as beans and nuts in bulk, saving you money and letting you purchase only what you need – so there's less waste. Another option for Meatless Mondays is 'meatless meat.'
Veggie burgers, chicken substitutes and other products are readily available in almost every supermarket and most health food stores. They're made from soy and seasoned so that many would swear they're eating real meat.
These veggie substitutes are cholesterol-free and there's no fat – so, there's no waste. The Eastern world has known about the benefits of tofu (soy) for centuries and countries such as China and Japan use it in many exotic dishes and stir fries. It tastes good and is good for you.
Meat on your grocery list means more money at the supermarket. Going meatless at least once a week not only saves money – but more than that – it will decrease cholesterol and saturated fat and make you healthier. That's what Meatless Mondays are all about.
Reduce Meat Intake and Lessen Your Environmental Footprint
One of the modern-day reasons that Meatless Mondays has become so popular is concern about the environmental footprint we leave. Our environmental footprints are directly measured by the amount of demand we make on Earth's ecological system.
To calculate the impact of environmental footprints, scientists figure how much land and sea resources are needed to supply us with the food we consume.
A recent report indicated that the Earth's population now uses resources 1.4 times faster than the Earth can reproduce them.
Most of us are concerned about our planet's future and want to do what we can to reduce the carbon footprint. We now know that going meatless at least one day per week can drastically reduce the impact we leave on the planet.
Raising animals for consumption is a highly expensive pursuit, and that's passed on to you at the supermarket. And, besides environmental concerns, there are concerns about the way these animals are treated on so-called 'factory farms.'
Diseases happen at epidemic levels in these fast-production farms, and contamination of the meat also becomes a concern. Clearly, there's something wrong with the way we raise meat for human consumption.
Another way that going meatless can help the environment is the minimization of water for livestock – much higher than that of grains and vegetables. Between 1,500 and 3,000 gallons of water must be used to produce one pound of beef.
In contrast, the soy that goes into vegetarian meals only needs 220 gallons of water per pound. Water is one of the top concerns of our world today.
The droughts in America and elsewhere in the world have left some people starving for food. Going meatless at least one day a week is a good way to lessen the impact of having less water.
Here are some other ways that taking part in Meatless Mondays can help the environment:
· Reduce Fossil Fuel Dependence
– An exorbitant amount of fuel is used in the production of meat compared to that in plant-based protein. When you reduce your meat consumption, you'll help conserve energy.
· Livestock emissions
– The FAO reports that livestock is "responsible for approximately 18% of greenhouse gas emissions." One report states that raising livestock for food puts out more greenhouse gases than the total of all the cars and trucks in the entire world.
· Topsoil and rainforest destruction
– Agricultural grazing land takes up about thirty percent of the earth's surface. We're ruining natural habitats for animals and plants by clearing land to use for raising livestock.
· Water Pollution
-- Pollution of our precious water supplies by animal waste and fertilizers and pesticides used to produce feed crops is a top concern to environmentalists.
By consciously choosing to pursue the advantages of a vegetarian diet – even if it's just one day a week – you can dramatically reduce the amount of oil, land and water that's now used because of animal consumption.
As the world's population continues to grow, we must find new and innovative ways to sustain the Earth's resources. More people means an increase in food requirements – and, as it stands now, our appetite for meat continues to grow. Reducing your meat consumption can slow down the impact.
Meatless Mondays is just one way you can reduce your environmental footprint on the Earth. But, keep in mind that you'll also reap the benefits of better health, saving money and losing weight.
Try Meatless Mondays for yourself and your family and you'll feel better about yourself and what you're accomplishing.
You can learn more here about what's involved with incorporating the elements of a more
Vegetarian diet
for better health and happiness.
We hope you found this report helpful to you and that you will put the content to good use for improving your health and wellbeing.
Learn more about improving your general health by getting better
Nutrition for your Cells
We also have a free report that you can download when you are there about this subject!
We wish you well in your search for healthy diet solutions and your movement towards better health in all areas.
Contact Us
if you would like a free private consultation with us about your health online.
To open page linked to below just enter
WT
in the password box on the page.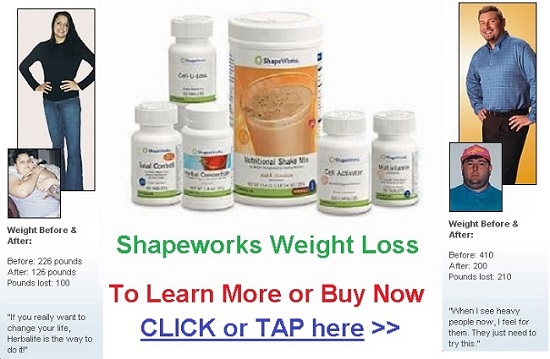 Warren's Notes :

Hi there,
I wrote that I was going to the north of Australia for a week to redo my PADI, open water, SCUBA license. As I write I am in my hotel room and the bus comes and collects me for day 2 of the intense course in 30 min.
It is nice to get away, and very pleasant up here at the top of Australia.
These 2 days are about theory, and learning to use and care for all the equipment, with several hours a day in the pool learning all the relevant skills.
There are 18 in the course with the majority from Denmark and Sweden. They is not a group but independent travelers. Mostly in their early 20's. I am, by far, the oldest in the group. It seems to work though.
Tomorrow we board one of those high end yacht's, like you see the rich people in movies have, and then spend 3 days doing 9 dives on the outer Barrier Reef.
I will attempt to put some pictures on the blog next week.
Right now I need to finish getting ready so will sign off.
Enjoy your week.


Warren


Remember, any time you want to learn more about anything in this ezine, or just need a chat about your health, drop me a line and I'll email back as soon as I can, and if you leave your phone number I'll even call you back on my dime!

I'm a real person, with a passion for helping people, so drop me a line!


Have a Laff!
: : Working People (USA) : :
The population of this country is 300 million.
160 million are retired.
That leaves 140 million to do the work.
There are 85 million in school.
Which leaves 55 million to do the work.
Of this there are 35 million employed by the federal government.
Leaving 15 million to do the work.
2.8 million are in the armed forces
Which leaves 12.2 million to do the work.
Take from that total the 10.8 million people who work for state and city governments.
And that leaves 1.4 million to do the work.
At any given time there are 188,000 people in hospitals. Leaving 1,212,000 to do the work.
Now, there are 1,211,998 people in prisons.
That leaves just two people to do the work.
You and me
And there you are,
sitting on your ass,
at your computer, reading jokes.
Nice...... Real nice!!!
Feel free to download and share the social media image below
- ENJOY!
~*~*~*~*
If you have any questions or would like to have direct contact to discuss anything related to this page, nutrition products or working with the nutrition industry then please send a note through the
Contact Us
form here on The Health Success Site
And you can also learn more about me on my profile page here:
Warren Tattersall
~*~*~*~*~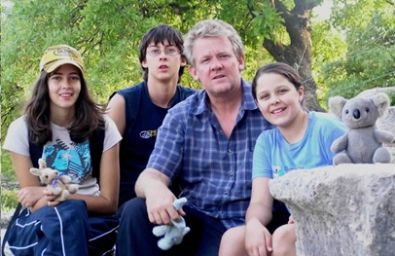 Thank you for joining us this week, I hope that you have found some extra motivation and inspiration to achieve lifetime optimal health!
To update yourself on our new resources and lifetime optimal health strategies just go to Your Health Online at The Health Success Site


Your Editor,
Warren Tattersall
www.TheHealthSuccessSite.com



~*~*~*~*

Remember to download your book for Subscribing!





The Ultimate Secrets of Healthy Heart & Longevity Finally Revealed! - Learn How You Can Add 10-20 More Years To Your Life By Reversing Arteriosclerosis & Curing Bad Habits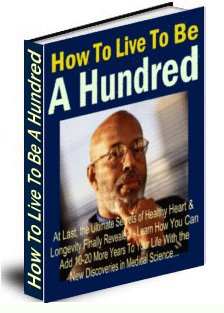 If you are under 20, you can increase your life-span by as much as 15 years.

Even if you are over 60, you can still enjoy more than two golden, bonus years by following the advice in this life-changing book!


Just mouse over the link below and click "right mouse button" and select "save target as" from the window that appears, to save this 200+ page book to your computer



ENJOY!



~~~~~~~~~~~~~~~~~~~~~~~~~~~~~~~


DISCLAIMER: All information is intended for your general knowledge only and is not a substitute for your counselor's advice or treatment.


Use of these products and tips are at your own risk. We make no warranty, express or implied, regarding your individual results.


~~~~~~~~~~~~~~~~~~~~~~~~~~~~~~~


DISCLOSURE: I may be an affiliate for products that I recommend. If you purchase those items through my links I will earn a commission.


You will not pay more when buying a product through my link. In fact, I oftentimes am able to negotiate a lower rate (or bonuses) not available elsewhere.


Plus, when you order through my link, it helps me to continue to offer you lots of free stuff. :)


Thank you, in advance for your support!


No Liability

Under no circumstances will the product creator, programmer or any of the distributors of this product, or any distributors, be liable to any party for any direct, indirect, punitive, special, incidental, or other consequential damages arising directly or indirectly from the use of this product.


This product is provided "as is" and without warranties.


Use of this product indicates your acceptance of the "No Liability" policy.


If you do not agree with our "No Liability" policy, then you are not permitted to use or distribute this product (if applicable.)


Failure to read this notice in its entirety does not void your agreement to this policy should you decide to use this product.


Applicable law may not allow the limitation or exclusion of liability or incidental or consequential damages, so the above limitation or exclusion may not apply to you.


The liability for damages, regardless of the form of the action, shall not exceed the actual fee paid for the product.


Note: Articles in this ezine may concern health treatments and references to trademark brands.


These articles are supplied for entertainment purposes only.


Any claims that are made in your use of them and any consequences of your use of them are your own responsibility.


You are advised to take legal advice in relation to setting up disclaimers and other aspects of your business.


~~~~~~~~~~~~~~~~~~~~~~~~~~~~~~~


Unsubscribe only if you want to stop receiving this ezine.


Instructions are below.


~~~~~~~~~~~~~~~~~~~~~~~~~~~~~~~