Diet Review – What is the ATKINS DIET?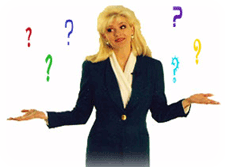 A health article about Diet Review – ATKINS DIET from Your Health Online the A to Z directory of dealing with Health Problems & nutritional Self Care Strategies
This diet is the latest low-carb craze has caught the diet world by storm. Reducing your carbohydrate intake as a means of losing weight. It also provides for the consumption of high-protein foods like seafood, eggs, and meats, along with monounsaturates like cheeses oils, butter, margarine and sausages.
The beginning of the Atkins Diet is called the 'induction phase.' A person on the Atkins Diet cannot consume more than 20 grams of carbs per day, for two full weeks. The carbs are generally consumed from eating slight amount of vegetables, but no high carb veggies like potatoes, corn, or carrots.
Dieters can add five grams of carbs to their meal plan weekly, until they reach a target maximum of between 40 to 90 grams of carbs per week – total. This part is called the maintenance phase.
Now we've already discussed the benefit of not consuming large amounts of carbohydrates, but we also mentioned the importance of carbohydrates in creating sugars for us to use as energy.
Pros
• You can lose weight with this method. There are probably millions of people who will vouch for that.
• You are controlling your carbohydrate intake, and to a certain degree that can be good.
• Agrees that a dieter should limit the number of high sugar and processed foods.
Cons
• Limiting the consumption of fruits and vegetables goes against the rest of the scientific community. Both fruits and vegetables have been linked to a significant reduction in up to 50 per cent of cancers.
• There are studies that link high fat, and high red meat diets to an increase in cancer.
• Although proteins help build muscle, there are little to no carbohydrates to burn for energy. While this will help lead to weight loss, there is a potential for the body to burn some of its muscle along the way. This will in turn reduce your metabolic rate.
• The 40 to 90 grams of carbs per week is a fraction of what is suggested by health organizations for a healthy diet.
Overall, there are very few side effects to undertaking the Atkins Diet. And it does work – but not as good as some might have you think.
In a study done, 40 per cent of people dropped out of the Atkins Diet plan inside one year, because it is too hard to adhere to. On the good side, the participants that stayed lost an average of 16 pounds in the first six months. But, by the end of the year it was reduced to 10 pounds.
Many dieticians say the number one reason why diet fads roll in and out is because people don't like being restricted from eating foods that they enjoy. That's why people cannot stay on a diet like the Atkins Diet.
Studies have also shown that many people who go on fad diets often end up gaining the weight back, because they have been restricted from certain foods for so long, they enjoy eating them again at some point down the road.
The Atkin's Diet
The Atkins diet is not a new phenomenon. The diet first appeared in the late 1970s and has grown popularity in recent years in response to the low-fat diet craze. As dieters had trouble with low-fat plans, they searched for a new solution and Dr. Atkins' New Diet Revolution book found a new audience.
A lot of people have jumped on the Atkins bandwagon and there has been a lot of hype as a result. But what are the basic principles of the Atkins diet?
The Atkins diet is based on a theory of why we get fat. According to Dr. Atkins, the over-consumption of carbohydrates and simple sugars leads to weight gain. The way your body processes the carbohydrates you eat have more to do with your waistline than the amount of fat or calories that you consume. In his book, Atkins outlines a phenomenon called "insulin resistance." He theorizes that many overweight people have cells that do not work correctly.
When you eat excess carbohydrates and sugar, your body notices that sugar levels are elevated. Insulin is released from the pancreas in order to store sugar as glycogen in the liver and muscle cells for extra energy later on. However, your body can only store so much glycogen at once. As soon as your body reaches its limit for glycogen storage, the excess carbohydrates are stored as fat. This happens to everyone who eats too many carbohydrates.
However, insulin resistant individuals have an even harder time of using and storing excess carbohydrates. The more insulin that your body is exposed to, the more resistant it becomes. Overtime, the pancreas releases more insulin and cells become insulin resistant. The cells are trying to protect themselves from the toxic effects of high insulin. They create less glycogen and more fat.
As a result, insulin resistant individuals gain extra weight. The carbohydrates get converted into fat instead of energy. Other side effects include fatigue, brain "fog" (the inability to focus, poor memory, loss of creativity), low blood sugar (which can leads to hypoglycemia), intestinal bloating, sleepiness, depression and increased blood sugar. There is much more than weight at stake when you are insulin resistant.
The remedy for people who are insulin resistant is a diet restricted in carbohydrates. The crux of the Atkins diet is a limitation of carbohydrates in all of its forms. The foods restricted on the Atkins plan include simple sugars (like cookies, sodas and sweets) and complex carbohydrates (like bread, rice and grains). Even carbohydrates that are considered healthy, such as oatmeal, brown rice and whole wheat bread, are restricted on the program.
The diet has you restrict your carbohydrate intake to less than 40 grams a day. This will put your body in a state of ketosis. While in ketosis, your body will burn fat as fuel. According to Dr. Atkins' research, the ketosis state will also affect insulin production and it will prevent more fat from being formed. Your body will begin using your stored fat as an efficient form of fuel, and you'll lose weight. Another benefit of the Atkins plan is that ketosis will end your cravings for carbohydrates. If you've been living on a carb-heavy diet, you may have found that you simply cannot get enough carbohydrates. With carbohydrate restriction and ketosis comes a reduction in carbohydrate cravings. People who have been on the Atkins diet for some time report that they do not crave carbohydrates as they once did.
Although the initial phases of the Atkins diet are rather strict, the program teaches you to restore balance to your diet in the long run. People who use the diet slowly reintroduce minimal amounts of carbohydrate into their eating until they find a comfortable balance between their health and carbohydrate use.
The basic principles of the Atkins diet have been adapted to many other low-carb diet plans. However, Atkins popularity still remains strong as one of the most effective low-carbohydrate solutions for those who are insulin resistant.
Atkins Induction Rules


The Induction phase of the Atkins diet is one of the most important stepping-stones to successful weight loss. In addition to the list of acceptable foods, there are a few rules that are important to follow during this period of the diet.
During Induction, you need to eat three regular-sized meals per day or four to five smaller meals. If you find yourself jittery and hungry between meals, try breaking down your meals into smaller portions and eat more frequently. In order to stave off carbohydrate cravings, you'll need to constantly keep your body running on the proteins and vegetables on the plan. Never skip meals and never go more than six waking hours without eating.
You can eat freely from the list of acceptable foods. Do not restrict your fats and proteins. Eat as much of them as you like. Remember, the Atkins diet is not a calorie-restricted diet. The only thing you need to worry about is your level of carbohydrate grams. Make sure to count your carbohydrate grams when you eat vegetables, cheese and beverages with Splenda. At least 12-15 grams of your allowed carbohydrates should be from your vegetable list. While it may be tempting to eat them all in cheese, vegetables are important to your digestive system (especially while on this diet).
Avoid all fruit, bread, pasta, grains and starchy vegetables (like cauliflower or squash) during this initial period. These foods will be slowly introduced throughout the course of the pre-maintenance phase. Although beans are high in protein, they also include carbohydrates and should be avoided during this phase. If you feel that you must have some grain products, you should limit yourself to high fiber low-carbohydrate products. However, this may slow down your weight loss process.
Anything that isn't on the acceptable food list is forbidden during the Induction phase. Don't be tempted to just have "one bite." Your one bite may turn into two, and then before you know it you'll end up ruining your diet.
Remember to adjust the quantity of acceptable foods to suit your appetite. At the beginning of the Induction phase, you may find yourself eating much, much more than you will toward the end of the phase. As your body breaks its addiction to sugar and carbohydrates, you will be less hungry throughout the day. When this starts to happen, make sure to eat only what you need. Eat until you are satisfied and not overly stuffed.
Always read the labels of packaged products, even if they claim they are "carb free." You may find that some products have hidden carbohydrates. The law allows manufacturers to round off to zero if a product has fewer than .5 grams of carbohydrates. Look at the list of ingredients for manufactured products to determine if there are hidden carbs. You'll also need to watch out for hidden carbohydrates when you eat out. There are small carbohydrate amounts in gravies, sauces and salad dressings. The best bet is to eat your meat without sauce and eat your salad with olive oil and vinegar dressing.
Remember to drink 8 eight-ounce glasses of water, in addition to anything else you might drink. This will keep your body hydrated and help you avoid constipation. You'll also be able to flush out the by-products created by fat burning.
Keep all of these guidelines in mind when you start the induction phase and you'll be setting yourself up for long-term success with the Atkins diet.
Atkins and Ketosis


The basic principle of the Atkins diet is that a state of ketosis will help you burn your fat stores as energy. Many people, even those who are on low carbohydrate diets, don't quite understand ketosis and why it works.
Most diets are calorie-reduction diets. They help you lose weight, but some of the weight is from fat and some of it is from lean muscle tissue. While you may look smaller on the scale, your metabolism is actually slowing down. The more muscle you lose the slower your metabolism will be. This makes losing weight more difficult and gaining weight back even simpler.
The Atkins diet, on the other hand, is carbohydrate restrictive. It creates a state of ketosis in your body that burns only fat, and not muscle. The primary source of your energy for your body will be fat in the form of ketones. Your liver will convert fat into ketones and it cannot be converted back. It will be excreted naturally.
Ketones are actual a normally and efficient source of fuel for the human body. They are created in the liver from the fatty acids that result from the breakdown of body fat. These only appear when there is an absence of glucose and sugar. In the Atkins diet, you reduce the amount of glucose and sugar that is in the bloodstream. As a result, your body produces ketones for fuel. When your body is creating ketones it is called ketosis.
There is a common misconception that following a ketogenic diet like Atkins is dangerous. The truth is that being in ketosis is a completely naturally state. The human body creates ketones to use as fuel in the absence of glucose.
In the Atkins diet book, Dr. Atkins suggests using ketone-testing strips to determine your state of ketosis during dieting. These small plastic strips are held in the urine stream and contain a special chemically treated absorptive pad. This pad will change color if ketones are present in the urine. With the presence of ketones, the strip will change varying shades of pink to purple. There is a color scale on the label of the bottle that will help you determine your ketone levels.
Ketone strips are available in any pharmacy and can be found among the diabetic supplies. In some stores, they are kept behind the counter so you may have to ask for them. You won't need a prescription to buy them though. Once you open a package of ketosis strips they have a shelf life of 6 months. It may be helpful to mark the opening date on the box.
Ketone strips will let you know if you are progressing correctly on the Atkins diet. If you are following the Induction plan to the letter and aren't seeing purple, don't worry. Some people never show trace amounts of ketones or they may show just above the minimum line. As long as you are losing weight and inches then you are successfully using ketones. Also, if you've just exercised a few hours before using the strips, you may not see purple.
Some dieters may mistakenly believe that a dark purple result on the testing strips means that they are losing weight faster. Actually, the darkest purple color is a sign of dehydration. It means that your urine is too concentrated and you need to drink water.
Ketones come from fat in the bloodstream, whether it is fat that you eat or fat that you burn. So if you eat a meal heavy in fat and then immediately use a testing strip, then you'll see a dark purple result. Use the strips as a guide, but don't get hung up on the color.
Reaching a state of ketosis is key to success on the Atkins diet and it as simple as eliminating carbohydrates from the diet. Make sure to follow the eating plan correctly and use the ketone testing strips as needed.
Pros and cons of the Atkins diet


The Atkins diet is one of the most popular low carbohydrate diets on the market today. Its popularity has sparked dozens of look-a-like diets who center on the same principles of high-protein, low-carbohydrate eating. There are a lot of fish in the sea when it comes to choosing a low-carbohydrate plan.
Studies have shown that low-carbohydrate eating has many benefits. There have been scientific results that low-carbohydrate diets like Atkins do create significant weight loss without having to restrict calories. People who use the Atkins diet have also reported this.
There are studies that show that low-carb eating improves triclycerides, reduces blood glucose for diabetics and pre-diabetics and increases good cholesterol (HDL). Low-carbohydrate dieting has been scientifically proven to improve insulin sensitivity, decrease blood pressure and lower blood insulin levels. When compared with low-fat diets, low-carb dieters lose less muscle mass.
Although not scientifically proven, there are many common benefits reported by Atkins dieters and other low-carb dieters. These include an increase in energy, a reduced craving for sweets, better concentration, improved mood and an lessening of depression type symptoms.
However, there are also some benefits that are specific to the Atkins diet. If you have been a low fat dieter in previous years, you'll enjoy eating all of those "forbidden foods" that you once had to go without. Steak, butter and cream are a regular part of Atkins dieters' meals. There is a certain pleasure that goes along with eating foods that were once off limits. Atkins dieters are encouraged to eat their full of rich meats, cheeses and fats and oils.
Atkins is also simple to use, compared with some other low-carb diets on the market. There are some basic food carbohydrate counts that you'll need to learn, but after that, you are free to eat from the acceptable food lists.
Dr. Atkins also emphasized finding your own personal carbohydrate level. Different people have different levels of carbohydrate tolerance. While some gain weight on just 90 carbohydrate grams a day, others can live comfortably at 120 carbohydrate grams. During the ongoing weight loss phase and pre-maintenance phase of the diet, you will learn your personal carbohydrate count that will help determine your carbohydrate goal for life.
The popularity of Atkins is a double-edged sword for dieters. There is a lot of information available on the diet, which makes it easy to find resources and support. There have been many, many Atkins books written and there are endless amounts of websites that offer tips and group support.
However, everyone has heard of Atkins and probably has an opinion on it. There are some big misconceptions out there about the nature of the diet, and you'll no doubt have to defend your new way of eating from time to time.
There are some other minimal downsides to using the Atkins program. You do need to count carbohydrates in everything you eat to make sure that you are staying within your personal carbohydrate range.
There is also the issue of Induction, the most hotly debate aspect of the plan. Induction can be difficult to get through if you've had a diet that centers on carbs and sugar. Also, many people try Induction and mistakenly believe that this is the way that the whole diet is going to be. They end up quitting before they get into the actual Atkins plan.
Sometimes, although it is not common, people will experience a carb crash on the 3rd to 5th day of the diet. This reaction is a result of their body finally experiencing ketosis, or running on fat instead of carbohydrates. The effects are transient, but many people have sworn off low-carb diets entirely because of this happenstance.
Overall, with the minor drawbacks considered, Atkins is one of the most popular low-carb diets for a reason. It works. Thousands of people have had success with the Atkins approach to the low-carb way of living.
Diet Review – ATKINS DIET


Atkins Criticism
The Atkins diet is very popular, but it also comes with a lot of criticism. Health experts, doctors and diet specialists come from all different opinions when it comes to the Atkins diet and other low carb diets. Some believe that it is dangerous, some say that it is a healthy method to lose weight and others say that it works on a short-term basis.
However, there are also thousands of individuals who have found success with the Atkins diet. They can speak from personal experience and know that the diet works and it is an effective means of keeping weight off. There are thousands of testimonials that tout the benefits of the low carb way of living.
There are many typical criticisms of the Atkins diet. One of the first is that the diet it too high in fat. The butter, oil and fatty meats that are used in the Atkins diet are a far cry from the low-fat diet fad that recently swept the nation. For many people, the low fat mindset has prevailed and they cannot fathom eating real butter or cream with their meals.
It seems like too much fat at first glance. However, those that pay close attention to Dr. Atkins guidelines and follow the program closely know that the diet focuses on good fats. Extra virgin olive oil and other helpful fats are emphasized. The proper use of these oils is important to brain function and mood management.
Another popular Atkins criticism is that it focuses too much on food and not enough on exercise. This is an unfair claim because the Atkins books clearly spell out a need for exercise. There is a lot of attention paid to food choices because they are an integral part of the program, and they are different foods than what people are normally used to eating.
However, this does not mean that exercise is not an integral part of the Atkins program. Aerobic and anaerobic exercise regimens are encouraged, and both will greatly increase your weight loss efforts.
Many Atkins critics feel that the diet is hard too keep up in the long term. Critics in this category will admit that Atkins is effective in short-term weight loss efforts, but point out that the lifestyle is hard to maintain over time. However, people who have had long term success with Atkins claim it is one of the easiest diets to follow for significant periods of time.
The Atkins plan has rich food that is forbidden on other programs, and it has appetite-suppressing effects. When you combine this with the quick weight loss, a motivating factor for many people, Atkins is easy to stick to long term.
The side effects of Atkins, like constipation and bad breath, have also been a topic that Atkins critics are quick to point out. However, these side effects are not as common as critics make them out to be. If they do occur, the side effects normal only last through the first phase of the diet. Additionally, drinking additional water will normally take care of both problems rather quickly.
There are pros and cons to many diets. If you don't particularly enjoy preparing and eating meat, then Atkins is probably not for you. But if you are considering Atkins, make sure to look beyond the common criticisms for the truth about the diet.

Below here are examples of Results other people have had with using ATKINS DIET PLAN


We would be very interested to hear your result stories with your use of this Diet Plan or product. To send us your story just fill out the form below


Share *YOUR* remedy & health success story!
We are on a world-wide mission to source and tell our readers about as many as possible of the natural remedies & self care strategies available, so please help us to grow and improve our health information on this subject.

If you have a proven home remedy or natural treatment or have a great Health Success story, we would love to share it with our readers.

And as a special "Thank You" for your contribution, we will give you our special edition "Health Success Report"!

(When you submit this article you agree to the ***GENERAL RELEASE below this form)
See below here what stories & resources have been contributed on this subject:
Click below to see contributions from other visitors to this page...

Atkins Diet Plan and Intestinal Problems
The major complaint of those who use the Atkins diet is the intestinal problems that are associated with reducing carbohydrates. These problems can include constipation and diarrhea. These symptoms can happen to anybody at some point, but those who follow a low-carb diet are especially prone.
(To read the rest of this article click on the Title above here.)


Carbohydrate Cravings and the Atkins diet
Carbohydrate cravings are difficult to deal with, especially when you are trying to maintain a low carbohydrate way of life. However, carbohydrate cravings are not just a matter of will power. As Dr. Atkins points out in his book, carbohydrates produce a flood of insulin and a rise in blood sugar. There is indeed a physical trigger for carbohydrate cravings, and it is one of the reasons that it is so easy to develop a high-carbohydrate, low protein way of eating.
(To read the rest of this article click on the Title above here.)

Common mistakes of Atkins dieters
The Atkins diet is one of the simplest weight loss plans to follow. Although the principles are clearly set out in the books, there are some common misconceptions that occur for dieters. These mistakes can make a big difference in the amount of weight you lose and effectiveness of the diet overall. If Atkins isn't working for you, or you find yourself suddenly gaining weight after weeks of effective dieting, make sure you aren't making any of these common mistakes
(To read the rest of this article click on the Title above here.)


Back to diet plan review Directory

A review of the most popular Diet Plans and what makes for good nutrition for healthy weight loss. Good nutrition coupled with exercise is the key to a healthy diet plan. Good nutrition is the key ingredient to improving your chances for weight loss. But we're not talking crash diets here, or plain old starving yourself. This resource is full of diet reviews and we invite you to add your experiences here!

to "Your Health Success"
our monthly F'R'E'E' Newsletter

BACK TO "Your Health Online"
the A to Z directory of dealing with Health Problems & Self Care Strategies for natural remedies to your health issues.


Back to Top of your health online Diet Review – ATKINS DIET page

Subscribe to "Your Health Success" newsletter
Terms of Use | Privacy Policy | Disclaimer |



*** GENERAL RELEASE AND ASSIGNMENT

For good and valuable consideration, the receipt and legal sufficiency of which is hereby acknowledged, I ("I", "me", "my") hereby agree as follows:

1) I hereby grant to Warren Tattersall, his successors, assignees and licensees the unlimited right, but not the obligation, to use any statements made by or attributed to me (my "Statements") as well as my name, voice, and likeness, performance, personal characteristics and other identifying information (jointly and severally with the Statements and the photographs referenced in Paragraph 2 below, my "Personal Characteristics") in and in connection with the advertising, promotion, marketing and other exploitation of Herbalife products or Warren Tattersall's services in any and all languages and media, now known or hereafter devised, throughout the universe in perpetuity.

2) If I supply Warren Tattersall with photographs of myself on this date or any date subsequent, I agree that Warren Tattersall may use such photographs to the full extent provided above, I warrant and represent that I am the person depicted in the photograph, I am the owner of the photograph, I have the authority to grant the permission and rights granted herein, and no one else's permission is required to grant such rights, and I understand that the copy of the photograph(s) I supply to Warren Tattersall will not be returned.

3) I understand that Warren Tattersall is not obligated to use my Personal Characteristics as permitted herein or, if commenced, to continue with such use in any territory. I acknowledge and agree that Warren Tattersall may make my Personal Characteristics available to Warren Tattersall's independent distributors to use as permitted above.

4) In undertaking the act of submitting my words and images through www.TheHealthSuccessSite.com I understand that I am agreeing the terms and conditions of this agreement

I have read this entire General Release and Assignment and fully understand his contents. I likewise understand that this document shall remain in full force and effect unless/until I request that it be terminated, and that any such request must be made in a signed writing. By signing below, I hereby acknowledge and agree to the foregoing.


I understand that in submitting my material for publication I am granting the rights to reproduce this material on the internet or in other form and I have read the conditions above


============================================================
SITE DISCLAIMER: Do these products "cure" anything? Of course not… but it stands to reason that if you cleanse your body and feed it the finest nutrition available, giving it everything it needs in balance, on a daily basis, that your body will do what nature intended, and give you the best possible chance to fend off sickness and disease. This Diet Review – ATKINS DIET information is not presented by a medical practitioner and is for educational and informational purposes only. The content is not intended to be a substitute for professional medical advice, diagnosis, or treatment. Always seek the advice of your physician or other qualified health provider with any Diet Review – ATKINS DIET questions you may have regarding a medical condition. Never disregard professional medical advice or delay in seeking it because of something you have read. Any natural and/or dietary supplements that are not FDA approved or evaluated must be accompanied by a two-part disclaimer on the product label: that the statement has not been evaluated by FDA and that the product is not intended to "diagnose, treat, cure or prevent any disease".
The Diet Review – ATKINS DIET resources on this site are not intended to be a substitute for professional advice. While all attempts have been made to verify information provided in this publication, neither the author nor the publisher assumes any responsibility for errors, omissions or contrary interpretation of the web site Diet Review – ATKINS DIET subject matter herein. The site Diet Review – ATKINS DIET contents are solely the opinion of the authors and should not be considered as a form of advice, direction and/or recommendation of any kind. If expert advice or counseling is needed, services of a competent professional should be sought. The author and the Publisher assume no responsibility or liability and specifically disclaim any warranty, express or implied for any products or services mentioned, or any techniques or Diet Review – ATKINS DIET practices described.
The purchaser or reader of this publication assumes responsibility for the use of these Diet Review – ATKINS DIET materials and information. Neither the author nor the Publisher assumes any responsibility or liability whatsoever on the behalf of any purchaser or reader of these Diet Review – ATKINS DIET materials. There is no guarantee of validity of accuracy. This website and its creators are not responsible for the content of any sites linked to
===========================================================