Working with Bob Taylor
(To BOOKMARK the This Working with Bob Taylor Page for future reference just "Ctrl + D" to save this page to your Favourites file)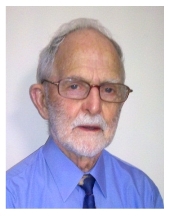 Hi,
I'm very pleased to be talking with you.
For you to be looking at this page it means I have sent you a personal invitation. It is looking like we probably should be working together but before we make that decision I want to ensure you have full information about Herbalife and how we do things. That's the purpose of these pages.
I hope we've been able to speak together before you are reading this to you though I understand that my Australian accent, and the varying qualities of phone connections, can make it difficult to explain things as clearly as I'd like.To assist with this I've created these pages to give that information in a printed form that you can take your time read through and review.(If I have not been able to reach you by phone or if you sent me a form from my site without giving a phone contact number then I may have just sent this link to see if we should be talking further).
Initially I want to lay out what we are offing, what I'm looking for, how you could work with us and what you would look to gain for yourself from working with us.
My goal here is to give us both enough information, in a clear and transparent manner, to allow us both make an informed decision about whether we should be working together.
Before we start with details I just wanted to give you a very 'broad brush' overview of Herbalife so that you have a framework to put the rest of the information into.




Herbalife is a sales and marketing company.
We deal in health and nutrition and lifestyle products.
The business is 'product driven'.
What that means is that people need our products and they know that they need them.
They are looking for answers to their health and wellness issues.Our job is to show them how our products can fill those needs.
In other words our job is not to 'sell' products but to 'tell' people about them. We are not salespeople as much as we are health consultants working with our clients.
Beyond that, Herbalife is now a very big company and it is constantly expanding.
At Herbalife we search for leadership to help us expand our business and we reward success handsomely.
When I started with Herbalife myself I had some good skills already, I applied those skills into this and it gave me a way to create an additional income stream so I could choose for myself when I worked and how much time I spent on it..
I built my Herbalife distributorship into my primary income.
It changed the direction of my life.
God willing there is something here that can do this for you to.



I want to look quickly at the sort of people who do well with us so you can see if there is a match with what you are looking for.
Herbalife is a business with few limits but it is not a job.
If you are currently looking for a job, with a fixed wage and benefits, then Herbalife is not what you are looking for. If that's the case then it will be easier for you to realize it now and save you from spending time and effort looking at Herbalife.


On the other hand, if you are sick of doing what you are doing now, want to 'sack your boss' and take control of your income and the hours you work then we definitely should be talking.
Look through these comments below and see if they relate to what you are looking for yourself:
- If you are looking for a way to build an income beside what you are doing now, which will 'pay you what you are worth' rather than paying what some manager defines your position to be worth, then you are in the right place.
- If you want to build an income stream you can use to support retirement or to support moving out of formal full time employment then I can show you how to do that.
- If you want additional cash flow beside what you are doing, maybe so you can keep your key focus on children, or family, or study, or even just to 'top up' income then there is an answer for you in Herbalife.
- If and when you want to build independence in your work hours and your income that is good.
- Have you ever stopped for a minute and looked at the people who have been in your company for 5, 10, 20 years longer than you have? If you don't like the life that they are living, if you want a different path for your own future, then this is the right place to be looking.
- If you love working with people and are interested in health and wellness and making a difference for people then Herbalife is ideal.
- Have you worked for a long time and built up strong people skills, business skills, team leadership skills and are looking for a way to be paid properly for those skills but working hours that you choose for yourself, maybe to build an independent cash flow to support yourself in retirement, then we obviously should be talking more.



Herbalife is a great company to work with and there is almost endless opportunity here.
Like everything worthwhile though, there is nothing for nothing, and Herbalife is serious minded company.
To do well with us you need to do the work and to be productive.



Before starting into any new venture you need to do your 'due diligence' and ensure that you understand what is required from you need to be doing and to earn the rewards offered.
Click through to this page: How does this work? for more detailed information on how we can work together
I look forward to your comments after you have reviewed that page.
Regards
Bob.



Back to Top of this Working with Bob Taylor page

Subscribe to "Your Health Success" newsletter
| About Us | Contact Us | Free Health Book | Health Blog | Terms of Use | Privacy Policy |Disclaimer | Site Map |Health web resources | Your Health Online HOME PAGE |
============================================================================
SITE DISCLAIMER: Do these products "cure" anything? Of course not… but it stands to reason that if you cleanse your body and feed it the finest nutrition available, giving it everything it needs in balance, on a daily basis, that your body will do what nature intended, and give you the best possible chance to fend off sickness and disease. This Working with Bob Taylor information is not presented by a medical practitioner and is for educational and informational purposes only. The Working with Bob Taylor content is not intended to be a substitute for professional medical advice, diagnosis, or treatment. Always seek the advice of your physician or other qualified health provider with any questions you may have regarding your health online or a medical condition. Never disregard professional medical advice or delay in seeking it because of something you have read.
The Working with Bob Taylor resources on this site are not intended to be a substitute for professional advice. While all attempts have been made to verify information provided in this Working with Bob Taylor publication, neither the Working with Bob Taylor author nor the publisher assumes any responsibility for errors, omissions or contrary interpretation of the web site Working with Bob Taylor subject matter herein. The site contents are solely the opinion of the authors and should not be considered as a form of advice, direction and/or recommendation of any kind. If expert advice or counselling is needed, services of a competent professional should be sought. The Working with Bob Taylor author and the Publisher assume no responsibility or liability and specifically disclaim any warranty, express or implied for any products or services mentioned, or any techniques or your health online practices described.
The purchaser or reader of this Working with Bob Taylor publication assumes responsibility for the use of these materials and your health online information. Neither the Working with Bob Taylor author nor the Publisher assumes any responsibility or liability whatsoever on the behalf of any purchaser or reader of these Working with Bob Taylor Index materials. There is no guarantee of validity of accuracy. Any perceived slight of specific people or organizations is unintentional. This website and its creators are not responsible for the content of any sites linked to. Since natural and/or dietary supplements are not FDA approved they must be accompanied by a two-part disclaimer on the product label: that the statement has not been evaluated by FDA and that the product is not intended to "diagnose, treat, cure or prevent any disease."
===========================================================================