What is Teen and child bipolar disorder ?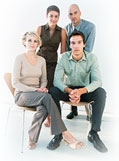 A health article about Teen and child bipolar disorder from Bipolar - Manic Depression dealing with Health Problems & nutritional Self Care Strategies



You will notice that everyone has their ups and downs and there are shifting feelings that all of us experience every day.
You are going to feel happy, sad, angry, frustrated and more.
When these emotions become manic then it may be part of a deeper problem where you have this disorder.
You may feel like you are losing control. You may find that your feelings and mental health will just seem to be going around in circles. There are indicators that you see in a teen or child with a disorder.
When it comes to recognizing the bipolar disease care needs to be taken because it is not what you would see in an adult. Sometimes the disorder will make you feel like your child is acting normal.
However, you will notice that there are some symptoms that you are going to pinpoint. When it comes to the manic symptoms you are going to see a real change within your child. First, you will notice that they will become very irritable or overly silly. You will also notice that they will have too much self esteem.
All of a sudden your child will have inflated self esteem. Also, you may find that there are also things like being overly energized and an increase in talking. You will find they will also become hypersexual. They will begin to think about sex and want to do sexual behaviors and things will just seem very differently. You will also want to think about the depression mood of the disorder.
You may find that your child will become persistently sad or irritable. You will also find that they will lose interest in activities that they once enjoyed. You may also notice that they have an increase in appetitive or even a loss in appetite. They will also lose sleep and may look like they are just physically slow.
They will definitely loose their energy. They are likely to feel worthless and become inappropriately guilty. Difficulty in concentrating is one of the major problems. All of a sudden they will end up losing all of their abilities to do well in school and they will become a handful at home.
If you are finding that all of a sudden your family is fighting a lot and things are just going down hill, you may want to check to see if your family is being affected by bipolar disorder.
You will also find that there are going to be times when you think that you are losing your entire family. That is just one of the side effects of bipolar disorder. You may want to get some family therapy so that you can help your family get through the disorder and the family can remain intact.


Bipolar disorder in child
Bipolar is a disorder that effects the moods of people, and you will find that you can get diagnosed with this at a very young age. Many people are diagnosed with bipolar before they are even an adult, but there are a few that will get diagnosed when they are in their twenties or older. You will find that that this is where you may get aggressive.
There are ups and downs in any life, but when you have bipolar disorder, you will find that you can get violent and then nice again all very quickly. Those who have bipolar are aggressive at times and they can harm others if they are not treated with the disorder, yet when it comes to kids, things aren't very different.
When it comes to this disorder, you will find that there are going to be some signs to help you deal with a possible child with bipolar. First you will find that these are very common symptoms. You will notice that there are separation anxieties, tantrums, irritability, mood swings, hyperactivity, impulsivity, and distractibility. You will also notice that your child will begin to be more outrageous and silly.
They will use their goofiness to hind the fact that they have racing thoughts. When it comes to young children they may even become very aggressive. You may find that their tantrums can get worse over time and it's all because they are frustrating with a lot more than what you realize. You will also notice that they will have social anxiety and be difficult to wake up in the mornings. They may even seem depressed or oversensitive.
Also, if you have a young man in your home, you will also notice that they may end up wetting the bed more and more often. However, trouble sleeping and have nigh terrors is normal for both sexes. You will notice that they may even develop compulsive behaviors.
There are things that will seem out of place with your child. They will seem different for their age. They may have thoughts of suicidal and deal with other things. If your child is drawing out morbid pictures you may want to talk to them.
The best thing that you can do for your child if you are seeing a difference in them is to simply talk to them. When you talk to things out like the way that they feel or how their day affects them, you will find that you can make a difference. There is a huge difference to a child who has been able to talk their feelings out with their parents. It is only best that you take the time to talk things out and see what it is that the feel. This will make a difference to the child and to their world.
Adolescent bipolar disorder
There are people who have their ups and downs, but you will also find there are many people who have feelings that they just can't control. When it comes to things like childhood bipolar disorder, it can disrupt the entire family. When a child gets out of control, you will find that there are things that will affect the entire family.
You will want to think about getting into some family therapy so that your child can learn how to deal with the disorder and the way that they feel, but the family can talk about how the disease affects them. You will want to make sure that you cover all of your bases when it comes to the disorder because it is very difficult for one person to handle such things.
If your child is very young you may find that they lose control because they don't know how to carry on or how to react to the symptoms. You are going to want to talk to your child to make sure that everything is okay.
There are a lot of parents who deal with the threat everyday that their child is going to do something awful. When it comes to the bipolar disorder there are times when you will feel like suicide, however, you will find that the treatments can help lower those thoughts. There are a lot of parents who find that their bipolar child has severe problems and they end up losing their child to the disorder.
The families and people who are affected are affected for the rest of their life. There is nothing like dealing with the threat of losing your own child. There are so many things that you will want to do to make up for the disorder, but you should feel more goal orientated to what you can do to help them, rather than make up for.
You need to give your child the support that they need to deal and accept the disorder, as well as, reach out for treatment. If you are close to your child, you'll find that they will open up to you about how they feel.
You will also want to go online and maybe join a chat room that will give you the support that you need to be strong. When it comes to dealing with those who have mental disorders, you may find out that it can be very difficult for you to deal with it.
There are going to be times when you need to talk things out, and you can go online to find your support or you may want to have a session of therapy just for you. It is very important that the family stays intact so that everyone can get the support that is needed.
What is Bipolar - Manic Depression?
When it comes to bipolar disorder it is something that can be controlled, but not cured. Maybe in the future scientist will find a way to cure the body of such mental disease, but a cure if very far off. With the help of prescriptions and therapy most people are able to get over their symptoms of bipolar disorder. Some do require electric shock therapy.
However, as we have progressed, the past has left eclectic shock therapy as a final solution. It is very rarely used, and it is usually used when a person with bipolar disorder is placed in a mental hospital. It is something that helps control how others act, but it is an extreme way of treating the disorder.
(To read the rest of this article click on the Title above here.)


Mental Health Problems
Various factors either contribute to or challenge our ability to look after our "whole person". These factors include our degree of self-discipline, how aware we are of our feelings and thoughts, how well we know ourselves. Factors outside ourselves include the nature of our home and work environment, our financial situation, the current state of our relationships with important people in our lives - friends, partners, families and work colleagues. The quality of our mental health varies depending on our experience and circumstances. Periods of emotional or financial stress can take their toll on mental health. Working your way, mindfully, through life's difficulties can help us to grow in our emotional life and self-esteem, so that we are even better prepared for future challenges.


If the tension gets too much for us to cope with, however, it can cause us to "break down" emotionally or mentally, that is, not be able to carry on our lives in health. At these times, we may need to ask for help or support while we adjust. Many people live with disability, including physical illness or mental illness, and cope in a healthy way. The challenge for all of us is to search out new ways to cope.
(To read the rest of this article click on the Title above here.)



to "Your Health Success"
our monthly F'R'E'E' Newsletter
Back to Top of Teen and child bipolar disorder page

Subscribe to "Your Health Success" newsletter
Terms of Use | Privacy Policy | Disclaimer | Site Map
============================================================================
SITE DISCLAIMER: Do these products "cure" anything? Of course not… but it stands to reason that if you cleanse your body and feed it the finest nutrition available, giving it everything it needs in balance, on a daily basis, that your body will do what nature intended, and give you the best possible chance to fend off sickness and disease. This Teen and child bipolar disorder information is not presented by a medical practitioner and is for educational and informational purposes only. The Teen and child bipolar disorder content is not intended to be a substitute for professional medical advice, diagnosis, or treatment. Always seek the advice of your physician or other qualified health provider with any Teen and child bipolar disorder questions you may have regarding a medical condition. Never disregard professional medical advice or delay in seeking it because of something you have read.
The Teen and child bipolar disorder resources on this site are not intended to be a substitute for professional advice. While all attempts have been made to verify Teen and child bipolar disorder information provided in this publication, neither the author nor the publisher assumes any responsibility for errors, omissions or contrary interpretation of the web site Teen and child bipolar disorder subject matter herein. The site Teen and child bipolar disorder contents are solely the opinion of the authors and should not be considered as a form of advice, direction and/or recommendation of any kind. If expert advice or counseling is needed, services of a competent professional should be sought. The author and the Publisher assume no responsibility or liability and specifically disclaim any warranty, express or implied for any Teen and child bipolar disorder products or services mentioned, or any techniques or Teen and child bipolar disorder practices described.
The purchaser or reader of thi Teen and child bipolar disorder s publication assumes responsibility for the use of these materials and information. Neither the author nor the Publisher assumes any responsibility or liability whatsoever on the behalf of any purchaser or reader of these Teen and child bipolar disorder materials. There is no guarantee of validity of accuracy. Any perceived slight of specific people or organizations is unintentional. This website and its creators are not responsible for the content of any sites linked to. Since natural and/or dietary supplements are not FDA approved they must be accompanied by a two-part disclaimer on the product label: that the statement has not been evaluated by FDA and that the product is not intended to "diagnose, treat, cure or prevent any disease."
============================================================================