What is the relationship between eating disorders and depression?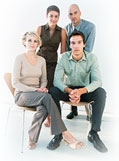 A health article about eating disorders and depression from
Eating Disorders Problems & nutritional Self Care Strategies
Eating Away Pain: How Depression and Eating Disorders Go Hand in Hand
There is no single known cause for eating disorders. In fact, for most people who suffer from them, a number of factors lead into the development of eating disorders.
These problems with food, weight, and body image can be extremely dangerous to a person's health, both mentally and physically. Because those who suffer from eating disorders have poor body image, it is easy to see how eating disorders and depression work together.
If you or someone you love suffers from an eating disorder, such as anorexia or bulimia, watch closely for signs of depression. Likewise, if you or someone you love suffers from depression, be on the look out for eating disorders to develop.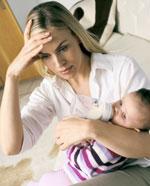 Depression is not merely sadness. Everyone feels sad or upset at some point or another. Depression is longer lasting and has a number of causes, such as hormonal imbalances and genetics. Life situations can also cause depression, so eating disorders can cause a person to become depressed.
Signs of depression include excess sleep, crying for no reason, thoughts of suicide, and unwillingness to do the things the person once normally loved to do, like hobbies or spending time with friends.
Depression is a serious medical condition and can be treated a number of ways. Many people who suffer from depression find help with counseling. Prescription medications can also be used to correct deficiencies and imbalances in the body that cause depression or contribute to it.
Eating disorders can cause depression, but it is also likely for the opposite to happen. When a person is depressed, they often have little or no appetite, which leads to starvation of the body and development of anorexia.
Even if depression is treated, these poor eating habits, for multiple reasons, may stick, so it is important to treat the two diseases separately and with equal importance.
A doctor or other medical professional can give you more information on both eating disorders and depression. These medical conditions have roots in both the physical and mental parts of your body, so treatment is varied, but very important.
Both depression and eating disorders, especially when found together, can lead to more serious health problems and, ultimately, death. Seek help immediately from doctors, dieticians, and support groups to overcome these afflictions.
Beating depression and an eating disorder can be done, so don't give up hope—help others help yourself and brighter days are on the horizon.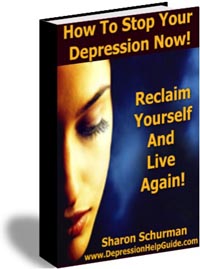 Free Report Reveals "How to Stop Your Depression Now!"

Reclaim Yourself and Live Again!
Free Health Book
Download your overcoming depression Special Free Report Today

Click the link above or the book cover to get your free ebook & eCourse today!



Even when we try to eat well, we're disadvantaged. The nutritional content of most food has been compromised over the years, not only by deficient soils and modern production, transportation, storage and processing methods, but also by the enormous amounts of chemical and artificial substances added to promote growth, storage life, taste and appearance.
It's for this reason that more and more medical authorities are advocating the use of vitamin and mineral supplements. However, finding them in the right combination can be both confusing and costly. The nutrition products I am going to recommend you make use of knowledge gained from the botanical world's 6,000 year history. They incorporated health building nutritional herbs with the best modern technology to help our bodies cleanse and detoxify so that the cells - the tiniest living units - can be as fully nourished as possible. This allows the cells to grow, repair and to perform their functions with the best possible efficiency so that we feel and look better and are more able to prevent and fight disease. Once the body begins to clear itself of toxins it can more efficiently absorb nutrition.
Further reading through our articles on health issues will give you a body of information that will help you decide what options you have to deal with the underlying causes of your problem through giving your body the nutrition products that will assist you body to heal from the inside out.


We wish you well in your search for solutions to this problem and your movement towards better health in all areas.


Eating Disorders
Anorexia nervosa, an aversion to eating that typically affects women 14 to 25 but can begin as young as 8, has the highest mortality rate of any psychiatric illness. Along with bulimia nervosa, a related condition of binge eating and purging, anorexia is on the rise.


Of the 5 million to 8 million women in the United States who currently suffer from an eating disorder, 50 percent will fully recover without fear of recurrence. That's the good news, says psychologist Catherine Steiner-Adair, director of education at the Harvard Eating Disorder Center. Thirty percent, however, will have only a partial recovery, meaning they are still at risk; 20 percent will always struggle with it, and five 5 percent of those, or 50,000 young women, will die. Eating disorders are on the rise for boys, too, but statistics are not yet available.
(To read the rest of this article click on the Title above here.)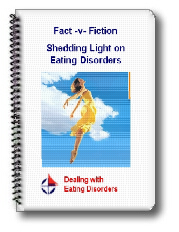 Free Report Reveals the Facts v Fiction - Shedding Light on Eating Disorders

Free Health Book.

Dispelling the Myths and taking positive action! If you just follow the simple advice in this guide, you will begin to see positive changes within days.

Click the link above or book cover to get your free Report & eCourse today!




Be a Tattler: Telling on Your Friends Who Have Eating Disorders
When you are close to someone, you will often notice when something is wrong before other people. For example, if your best friend breaks up with her boyfriend, you'll recognize that her eyes are puffy from crying before others and be able to offer comfort first. If someone close to you is battling an eating disorder, you may be the first to notice.
Carefully observe the person to be sure your suspicions are well founded, and if they are, your first step is to tell someone you trust so that your friend or loved one can receive the help he or she needs. Knowing whom to tell can be difficult, so carefully consider your options before making a decision.
First, consider going directly to the person. This is the most honest approach to take and could save your friendship if he or she gets defensive about your accusation. Sometimes, you truly do have nothing to worry about and your friend is fine, but be careful because your friend may be in denial about his or her eating problems.
A better course of action would probably be to speak with a trusted adult. You have many choices: parents, teachers, religious leaders, doctors, dieticians, other family members, and coaches are all good choices, depending on the situation.
Carefully consider how each adult would react to the news. Someone who will panic or confront your friend is not a good choice.
Also be sure you can trust the adult you tell before you voice your concerns. This person should understand that you are speaking in confidence. Adults like to gossip as much as teenagers sometimes and it could be very harmful to your friend if rumors were spread about his or her condition.
For this reason, also only tell those who truly need to know. Other friends, co-workers, and those who do not know the person very well should not be involved in the situation unless you have a very specific reason for telling them.
Finally, decide how you will tell another person. You may wish to have a face to face conversation with someone, such as a doctor, since they can help you better understand a next step.
However, if you want to tell a family member of you friend and are slightly embarrassed or otherwise uncomfortable, you have other options as well.
Letters and Emails work well for this, because you can make sure you write down exactly what you want to say. You can even send concern anonymously this way.
Whoever you tell, in whatever way, do it quickly. Your intervention could mean the difference between life and death. You may feel like a tattle-tale, but voicing your concern is always the best choice to keep your friends safe and happy.

to "Your Health Success"
our monthly F'R'E'E' Newsletter
Back to Top of eating disorders and depression page

Subscribe to "Your Health Success" newsletter
Terms of Use | Privacy Policy | Disclaimer | Site Map
============================================================================
SITE DISCLAIMER: Do these products "cure" anything? Of course not… but it stands to reason that if you cleanse your body and feed it the finest nutrition available, giving it everything it needs in balance, on a daily basis, that your body will do what nature intended, and give you the best possible chance to fend off sickness and disease. This eating disorders and depression information is not presented by a medical practitioner and is for educational and informational purposes only. The eating disorders and depression content is not intended to be a substitute for professional medical advice, diagnosis, or treatment. Always seek the advice of your physician or other qualified health provider with any eating disorders and depression questions you may have regarding a medical condition. Never disregard professional medical advice or delay in seeking it because of something you have read.
The eating disorders and depression resources on this site are not intended to be a substitute for professional advice. While all attempts have been made to verify eating disorders and depression information provided in this publication, neither the author nor the publisher assumes any responsibility for errors, omissions or contrary interpretation of the web site eating disorders and depression subject matter herein. The site eating disorders and depression contents are solely the opinion of the authors and should not be considered as a form of advice, direction and/or recommendation of any kind. If expert advice or counseling is needed, services of a competent professional should be sought. The author and the Publisher assume no responsibility or liability and specifically disclaim any warranty, express or implied for any eating disorders and depression products or services mentioned, or any techniques or eating disorders and depression practices described.
The purchaser or reader of thi eating disorders and depression s publication assumes responsibility for the use of these materials and information. Neither the author nor the Publisher assumes any responsibility or liability whatsoever on the behalf of any purchaser or reader of these eating disorders and depression materials. There is no guarantee of validity of accuracy. Any perceived slight of specific people or organizations is unintentional. This website and its creators are not responsible for the content of any sites linked to. Since natural and/or dietary supplements are not FDA approved they must be accompanied by a two-part disclaimer on the product label: that the statement has not been evaluated by FDA and that the product is not intended to "diagnose, treat, cure or prevent any disease."
============================================================================