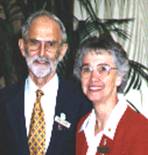 Thanks for responding to our cashstream ad.
We were careful in the wording of the ad because we are looking for specific people.
If this position is going to suit you, and if you are the person we are looking for then there is going to need to be a little personal contact before we begin anything.
I'll tell you a little about ourselves and use that to show you what I am looking for in the people I work with.
Our background is in small business and I've spent many years "on the road" doing sales work.
That means hard work, rolling up your sleeves, doing some work, and taking responsibility onto their own shoulders.
If you relate to that then we'd like you to take a little time here, check out what we do, and then let's get on the phone together and chat, see if we relate to each other.
What we do is direct sales and if you are good with people then that is a big start. Our products are health and wellness products and we both did our own testing on the products and had great results. We would not work with anything that we did not believe in ourselves.
We built a sales/distribution business that allowed us to sell our business while taking back control of our time. We work in our time now and not when the market tells us to.
We'll talk more about that.
Frankly, we are looking for people who are just like us, so we can duplicate what we have done here in our rural town in Australia into other markets.
If you are looking for an additional cash stream into your lifestyle then check us out and let's chat.



I'll tell you a little about us before we do anything else.
We are a direct sale nutritional company with products for:
• improved energy,
• weight control,
• general wellness and
• sport performance
• as well a high quality range of skin care products.


Income
People working with us receive income from:
• their own sales and marketing (this can be up to 50% of the value of products sold and so produces good cashflow quickly).
• Wholesale profits for training others to work with us.
• Royalty income if they chose to build a team and to teach them the skills of our business, and
• Production bonuses for achieving leadership levels.


Who are we looking for?
Some people working with us bring good, established, skills and others rely on us to support and to train them in the skills they need.
The main thing we are looking for are people who are self starters and who are prepared to work.
The reason for the ad is that I am now focusing my personal attention in America.
As I said, our company is an international company and I am based in a rural setting in Australia.
I'm now looking to build a new team of people in other areas who I can personally work with to duplicate our success here in the Australian market.
You will initially work with us in your local area but there is potential for you to build business, earning you income, in any of the more than 60 countries were we trade around the word.
If this strikes a cord of interest with you then we should talk more.
I'll give you a link to our website that walks quietly through what we do and how we work.
If we are working together you can have a web site just like this for yourself with full access to the support site at no cost to you. Check out the business link below to get more information about our company and our products.
Click here for more information on our cashstream business
You can also contact me directly from the form below and I will be glad to have direct contact by email or phone so we can discuss what you are looking for and how that may fit in with our company.
Your details will not be sold and will never be made available to any third party.
Please add a note about what time would be best to speak, your morning or evening would probably be best. Also, tell me if we need to arrange a specific time so we can avoid playing "telephone tag" trying to catch up with each other.
I look forward to discussing this with you.
Regards
Bob & Helen Taylor
Back to Top of the cashstream page