Cardiovascular problems?
Looking for answers?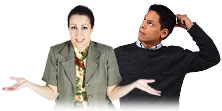 A health article about cardiovascular problems fromYour Health Online the A to Z directory of dealing with Health Problems & nutritional Self Care Strategies




Do you think you may have Heart Problems?
Did you know that with over 40% of people who die of a fatal heart attack, their first indicator that there is a problem is the heart attack that kills them??
For you to be here looking for answers about cardiovascular problems then you have already had a warning.



The first thing you should be doing is chatting with a doctor. If you have already done that then we may be able to give some options that will help with your health without drugs and medication.
Do you have a problem with circulation or blocked arteries? Are the doctors talking about Angioplasty or even Bypass Surgery?
What if I could show you a "One Tablet"way to improve your circulation and blood pressure?
If I could show you a single nutritional product that helps reduce risk factors for heart disease including high cholesterol and high blood pressure?

What if I told you that this product is essential to human health but cannot be manufactured by the body?

• A product that helps prevent risk factors associated with chronic diseases such as heart disease, cancer, and arthritis?


• A product that helps protect against stroke caused by plaque buildup and blood clots in the arteries that lead to the brain?

• A product that can help lower triglycerides and apoproteins (markers of diabetes)?

• A product that can reduce the risk of stroke by as much as 50%?

• A product which was shown in clinical studies of heart attack survivors that, if used daily would dramatically reduce the risk of death, subsequent heart attacks, and stroke?
Now, after all of this, what if I tell you that all of these statements are the findings of separate clinical trials?
That these are not marketing words. These are the words of the medical scientists.
Does this sound like medicines best kept secret?
Well, it isn't a secret. It's just not popular to talk about nutritional solutions to a problem that has a nutritional cause. Most medical intervention into cardiovascular issues is about treating and alleviating the symptoms. Not about treating the causes.
We would like you to look at using quality nutritional products that will work on the underlying issues that threaten your health.
The product I am talking about is Omega 3 and 6 Fatty acids, fish oils.
There are so many clinical studies that have now been done into this product that the University of Maryland Medical Center has issued their own study of what all these clinical trials have found. The statements above are just a sample of the conclusions. Their study looked at well over 100 clinical studies and the results they indicate are amazing.
We can ship that product to your door.
Just check out the details of the product here; Lifeline
And then click back here and fill out the form below.
The other thing your doctor may have been telling you will have a major impact on your health is, if you are overweight, to lose some weight.
If you are interested in losing weight then our company, Herbalife International, is the largest direct sale weight control company in the world.
If you need to trim up then we can help you.
Check out this article; weight loss and then you can look at our nutrition programs ShapeWorks QuickStart andShapeWorks Advanced Program
Further reading through our articles on health issues will give you a body of information that will help you decide what options you have to deal with the underlying causes of your cardiovascular problem through giving your body the nutrition products that will assist you body to heal from the inside out. We wish you well in your search for solutions to this problem and your movement towards better health in all areas.
More Resources available about cardiovascular :


Articles on this site you may find useful are:
• blood pressure
• prevent high blood pressure with weight loss
• heart disease
• Angina



We are happy to have direct contact with you about these products. You are an individual with individual problems and we are happy to craft a package to suit your personal needs.
If you understand our products and would like to get started on some right now here is a link to order using Pay Pal.

We will ship the stock to your door, freight free.
For more information contact us on this from below:


Have A Great Story About This Topic?
Do you have a great story about health issues that relates to Your Health Online?

We would love you to share it with us.

You can submit it here!
You can visit our health food products page here: Herbalife Health Nutrition Supplements to learn more about some of the nutrition products mentioned in our recommendations above.
I encourage you to wander through our pages on heart related issues and read up on all these things.
In addition I am happy to offer you this FREE E-BOOK with a series of 7 FREE e-reports on cardiovascular issues for you to review these things in more depth: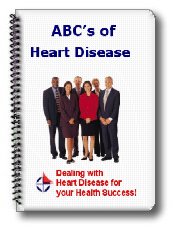 Free Report Reveals the "ABC's of Heart Disease" See how easy it is Dealing with Coronary Disease for your Health Success

Free Health Book.

If you have heart disease or are at risk, learn all you can about how the heart works and why heart disease occurs.

Click the link above or book cover to get your free Report & eCourse today!



==============================================================================SITE DISCLAIMER: This Cardiovascular Problems information is not presented by a medical practitioner and is for educational and informational purposes only. The content of this Cardiovascular Problems page is not intended to be a substitute for professional medical advice, diagnosis, or treatment. Always seek the advice of your physician or other qualified health provider with any questions you may have regarding a medical condition. Never disregard professional medical advice or delay in seeking it because of something you have read.The resources on this Cardiovascular Problems site are not intended to be a substitute for professional advice. While all attempts have been made to verify all information provided in this Cardiovascular Problems publication, neither the author nor the publisher assumes any responsibility for errors, omissions or contrary interpretation of the web site subject matter herein. The site contents are solely the opinion of the authors and should not be considered as a form of advice, direction and/or recommendation of any kind. If expert advice or counseling is needed, services of a competent professional should be sought. The author and the Publisher of this Cardiovascular Problems page assume no responsibility or liability and specifically disclaim any warranty, express or implied for any products or services mentioned, or any techniques or practices described. The purchaser or reader of this Cardiovascular Problems publication assumes responsibility for the use of these materials and information. Neither the author nor the Publisher of this Cardiovascular Problems page assumes any responsibility or liability whatsoever on the behalf of any purchaser or reader of these materials. There is no guarantee of validity of accuracy of this Cardiovascular Problems information. Any perceived slight of specific people or organizations is unintentional. This website and its creators are not responsible for the Cardiovascular Problems content of any sites linked to. Since natural and/or dietary supplements are not FDA approved they must be accompanied by a two-part disclaimer on the product label: that the statement has not been evaluated by FDA and that the product is not intended to "diagnose, treat, cure or prevent any disease."==============================================================================