What is aloe vera gel?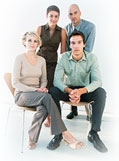 "Herbalife Health Nutrition Supplements">

A health article about nutrition-for-your-cells from Your Health Online the A to Z directory of dealing with Health Problems & nutritional Self Care Strategies




Aloe Vera Gel, the Health Miracle

A must for every home and first aid kit! This acts as an antibacterial and anti-fungal gel that is excellent for burns, acne, ulcers, inflamed gums, bruises, tinea, nappy rash, sunburn, dermatitis, tooth plaque, sunspots, cold sores, cuts, rashes, wind burn and cracked lips.

In today's world, taking responsibility for your own physical health and well-being is vitally important. Every day, there are invitations to overeat, drink, smoke, and laze around, leading to a higher incidence of obesity, heart disease, cancer, and possibly early death. Avoiding these pitfalls to good health is important for our everyday functioning. We all know that good health is a great thing to have!

There are many products out there which claim to have miracle effects for physical health. But how many do you know of which are completely natural, non-toxic, and universally known and accepted? I'm here to tell you about one with which you are probably at least a little familiar.

This Centuries-old, fast-acting soothing agent should be in every medicine cabinet. Aloe Vera in a Gel form provides soothing relief from sunburn, wind burn, chafing, itching and other skin irritations. Apply freely on face, hands and body to soothe and ease the discomfort associated with minor skin problems. Non-greasy and quickly absorbed, Aloe Gel also offers remarkable moisturizing benefits that help condition the skin so it remains smooth and healthy looking.

Many people know that if you get a sunburn or other injury to your skin, Aloe Vera gel is very soothing and cooling. But Aloe Vera has been known and admired for its other healing properties worldwide, in many cultures and civilizations. Of 30,000 known nutritious and medicinal plants, Aloe Vera is at the top of the list.


Personally, I have had wonderful experience with Aloe Vera Gel. I have taken it internally for years bu drinking Aloe Vera Juice and have experienced a great increase in my health and physical well-being. I am not bothered by the usual 4-5 colds most people experience each year, and though I am into my elder years, I feel better than I ever have!


Aloe Vera Gel has many antifungal, antibacterial, soothing & disinfectant properties and is wonderful to use on any skin complaint. It can also be used as a facial skin toner and antiseptic to help prevent acne. I have also rubbed the gel on my gums if they have been inflamed or sore.

Any burns & cuts on your skin will often experience immediate relief when Aloe Gel is applied.



Nature's beverage for intestinal good health.


Aloe Vera Juice: Any good quality commerically available Aloe Vera juice is likely to contain a blend of juice and herbs and this seems to heal everything it touches. Containing live enzimes that aid digestion, it assists the natural action of the body to cleanse its organs, intestinal tubes, colon and bowel. People have experienced good results with digestive problems, skin conditions, ulcers and hiatus hernias.


• Made from premium-quality aloe vera and loaded with enzymes, amino acids and vitamins.
• Includes the soothing benefits of the chamomile plant.
• Completely free of aloin.
• Enjoy as a supplement to your daily diet.

Back to Top of aloe vera gel page

Subscribe to "Your Health Success" newsletter
Terms of Use | Privacy Policy | Disclaimer | Site Map
============================================================================
SITE DISCLAIMER: Do these products "cure" anything? Of course not… but it stands to reason that if you cleanse your body and feed it the finest nutrition available, giving it everything it needs in balance, on a daily basis, that your body will do what nature intended, and give you the best possible chance to fend off sickness and disease. This aloe vera gel information is not presented by a medical practitioner and is for educational and informational purposes only. The aloe vera gel content is not intended to be a substitute for professional medical advice, diagnosis, or treatment. Always seek the advice of your physician or other qualified health provider with any aloe vera gel questions you may have regarding a medical condition. Never disregard professional medical advice or delay in seeking it because of something you have read.
The aloe vera gel resources on this site are not intended to be a substitute for professional advice. While all attempts have been made to verify aloe vera gel information provided in this publication, neither the author nor the publisher assumes any responsibility for errors, omissions or contrary interpretation of the web site aloe vera gel subject matter herein. The site aloe vera gel contents are solely the opinion of the authors and should not be considered as a form of advice, direction and/or recommendation of any kind. If expert advice or counseling is needed, services of a competent professional should be sought. The author and the Publisher assume no responsibility or liability and specifically disclaim any warranty, express or implied for any aloe vera gel products or services mentioned, or any techniques or aloe vera gel practices described.
The purchaser or reader of thi aloe vera gel s publication assumes responsibility for the use of these materials and information. Neither the author nor the Publisher assumes any responsibility or liability whatsoever on the behalf of any purchaser or reader of these aloe vera gel materials. There is no guarantee of validity of accuracy. Any perceived slight of specific people or organizations is unintentional. This website and its creators are not responsible for the content of any sites linked to. Since natural and/or dietary supplements are not FDA approved they must be accompanied by a two-part disclaimer on the product label: that the statement has not been evaluated by FDA and that the product is not intended to "diagnose, treat, cure or prevent any disease."
============================================================================