How can you tell if you are addicted to the Internet?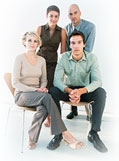 A health article about being addicted to the Internet from Overcoming Addictions dealing with Health Problems & nutritional Self Care Strategies
When it comes to being addicted to the Internet there are a few clear cut signs that will let you know if you have a problem. The first sign is if you feel like you are preoccupied with the Internet. Do you feel that people bother you when you are online? You may be spending way too much time online with too much intensity.


You will want to cut back on your time online and seek the support of some of your friends and family members. In addition, do you feel like you need to spend more time online to feel satisfaction? That is a clear sign that you may be Internet junkie. If you feel like you have a lack of control over your Internet usage you may want to seek professional help. There are a lot of people out in the world who have a problem cutting back on the Internet. They try to cut back or stop and they just cannot.


An Internet addiction does not have to be dirty either. You could be attached to factual sites or gaming sites. You have to understand that not every addict is online for sex. Most of them are online chatting to people across the world mesmerized by the ability to do so. Another sign that you are addicted to the Internet is if you feel a change in yourself. You may become moody or depressed because you cannot get online. You have withdrawal symptoms like a drug. You just do not know what to do with yourself.


If you find your life falling apart because of your use of the Internet, you will need to seek therapy for your addict. The Internet is not a substitute for human interaction. You have to put your family and friends first.


If you find that you can't stop going online or that you stay on a lot longer then you intended you need to get into a support group. Many support groups will help you with your addiction. They will help you recognize that the problem is not with the Internet but with yourself.

There is a reason why you want to be online and there is something you are trying to compensate for. As soon as you are able to confront your addiction, you will be able to find a strong relationship and function normally again.


If you ever notice that a loved one is pulling away from you because they want to be online, you need to confront them. Ask this person to cut back on the time they spend online and spend more time with you. You may be able to get them to snap out of it, but you may also need to part from the as a boyfriend or girlfriend and remain friends until they can face and deal with their addiction. The Internet is like any other addiction and it does not just hurt the abuser, but everyone around them.


Internet addiction
Many have to work on some controlling issues that they have in their life. Some have addictions to many things that are harmful for their bodies. However, you do not have to take a drug or eat too much to be addicted to something that is not good for you. You can have other addictions that may not seem so bad, but in the end have a very negative effect on your life and the people around you.


One type of addiction in this category is an Internet addiction. This very serious addiction can cause many problems in a person's life. It is a very serious problem that can make a person have many issues that are going to need worked through. This is something that is going to need to be done so that the person can work past their problems and the addiction to the Internet.


Having an addiction to the Internet can be in many different ways. Some have an addiction to just being online. They may have to check their email all the time or check out different websites that they really have no use for. Some people just have the urge to constantly be on the Internet and to be doing something that requires them to be online.

This can be harmless, however it also may take over your life in the way that you are no longer doing some of the things that you once did socially. Others may also notice that you are not spending time with your family and friends like you once did in the past.


Another type of Internet addiction is, as a person is constantly talking to strangers online. This is something that can turn dangerous. Many people have come to low points in their life and start a relationship online. This can lead to cheating on spouses and even to meeting dangerous strangers that may be out to do harm to you. You have to get help with this addiction because it can become something that takes over your life.


Shopping on the Internet is another addiction. Many people find that shopping online is very easy and fun to do. They can shop at anytime of the day or night and can get just about anything that they could think of. This is something that needs to be addressed before it gets too far. A person has to find help so that they can get treatment for this type of problem before they face a financial disaster.


The Internet is a wonderful tool when a person knows how to use it in the right way. It is something that can be addictive if not used in the right way and if it gets in the wrong hands.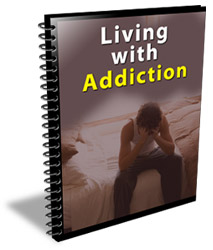 " Learn How to Cope With a Family Member's Addiction and How to Help Heal the Wounds in Your Life."

Free Health Book.

Download your overcoming addictions Special Free Report Today
Click the link above to get your free ebook & eCourse today!

to "Your Health Success"
our monthly F'R'E'E' Newsletter
Back to Top of addicted to the Internet page

Subscribe to "Your Health Success" newsletter
Terms of Use | Privacy Policy | Disclaimer | Site Map
============================================================================
SITE DISCLAIMER: Do these products "cure" anything? Of course not… but it stands to reason that if you cleanse your body and feed it the finest nutrition available, giving it everything it needs in balance, on a daily basis, that your body will do what nature intended, and give you the best possible chance to fend off sickness and disease. This addicted to the Internet information is not presented by a medical practitioner and is for educational and informational purposes only. The addicted to the Internet content is not intended to be a substitute for professional medical advice, diagnosis, or treatment. Always seek the advice of your physician or other qualified health provider with any addicted to the Internet questions you may have regarding a medical condition. Never disregard professional medical advice or delay in seeking it because of something you have read.
The addicted to the Internet resources on this site are not intended to be a substitute for professional advice. While all attempts have been made to verify addicted to the Internet information provided in this publication, neither the author nor the publisher assumes any responsibility for errors, omissions or contrary interpretation of the web site addicted to the Internet subject matter herein. The site addicted to the Internet contents are solely the opinion of the authors and should not be considered as a form of advice, direction and/or recommendation of any kind. If expert advice or counseling is needed, services of a competent professional should be sought. The author and the Publisher assume no responsibility or liability and specifically disclaim any warranty, express or implied for any addicted to the Internet products or services mentioned, or any techniques or addicted to the Internet practices described.
The purchaser or reader of thi addicted to the Internet s publication assumes responsibility for the use of these materials and information. Neither the author nor the Publisher assumes any responsibility or liability whatsoever on the behalf of any purchaser or reader of these addicted to the Internet materials. There is no guarantee of validity of accuracy. Any perceived slight of specific people or organizations is unintentional. This website and its creators are not responsible for the content of any sites linked to. Since natural and/or dietary supplements are not FDA approved they must be accompanied by a two-part disclaimer on the product label: that the statement has not been evaluated by FDA and that the product is not intended to "diagnose, treat, cure or prevent any disease."
============================================================================