About Us - Warren Tattersall talks about The Health Success Site
Welcome to our ' about us ' Site.
You have come to this site looking for answers for your health, energy or weight or looking for a way to create income helping us to help people with their health.
What ever brings you here you are, as I said, welcome.
First I'll give you an idea of about who I am. My name is Warren Tattersall. I live in a little country town in the south of Australia. My wife was born in India and came out here as a child and we have 4 children, 3 of them are still at home.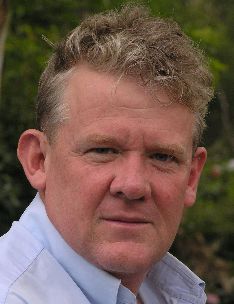 What does that mean to you? It means that you are actually dealing with a person here and if we do anything together it will be based on personal service and support and actually finding what you want and how we can help you to get it.
I work with the world's largest health and nutrition company. In fact I have been working with them since the early 90's. This site is based on that experience and is designed to give good, clear information about our company and our products. If you take the time to investigate what you are looking for here you should get answers to your questions and we can move forward from there.
There are many parts to this site;
The first is an information site about general wellness and leads into information about our products. It is designed to help you understand where you are now so that we can work together towards creating a healthier, happier you. You can review the site by clicking this link –
"Your Health Online"
the A to Z directory of dealing with Health Problems & Self Care Strategies for natural remedies to your health issues.


The second part of this Health and Nutrition Resources site is about providing you with Health and Wellness Information including self care tips and natural health food products.
This section focuses on "Health Nutrition Supplements" and is an A to Z directory of products for Self Care Strategies using natural herbal based remedies. It also includes comprehensive health articles about nutrition and food health issues in today's lifestyle
The third part of the site is about our company as we are a direct sales company and we are looking for people to work with us to help build the distribution of our products. I guess that means sales and marketing but since most of our distributors are passionate about our products I'd like you to take a look at this and see if there is something there that will answer your needs. It may be for some extra cashflow and it may be for serious income and serious wealth. We offer both. That site is reached by this link – Working in a Global Health Business
If you would like to know a little about how working with nutrition products has affected my health, my life and my family then here are a couple of other links.
This is a little 3 minute video talking about working with this and as a result taking my family around the world for a 12 month holiday. What does that mean to you? Again, it means that this is a real business and, frankly, if it did not offer the chance to do the things you want to do then why would you bother with it? Check that out here –
On the road for a year.
Once you have looked through the site then I ask you to come back here and fill out one of the questionnaire forms below so that I can send you a free e-book with information about wellness or a business e-book talking about our industry. If your interest is business then I'll get you a link to our "In Depth" site.
I'm looking forward to your comments
Regards
Warren
Back to Top of about Warren Tattersall page

Subscribe to "Your Health Success" newsletter
| About Us | Contact Us | Free Health Book | Health Blog | Terms of Use | Privacy Policy |Disclaimer | Site Map |Health web resources | HOME PAGE |
============================================================

Disclosure : This site is my personal site. It accepts advertising and receives other forms of compensation. Such compensation does not influence the information in this site. We always give our honest opinions, findings, beliefs, or experiences.
"Ads by Google" are not selected by me, so if you see a Google ad and a Web page about the same product or service, it is a coincidence.I only accept non-Google sponsorships from providers of high-quality goods or services. I appreciate their recognition and support of this site. Rest assured that the actual content on sponsored pages are independent of any sponsorship or affiliate relationship. To avoid the appearance of any conflict of interest and in the spirit of full disclosure, from 2010 I will identify all sponsored content to you. Please do support my sponsors and recommendations. This site takes time and effort to deliver original content, free, to you. Supporting my sponsors is a WIN-WIN-WIN for you, me, and them. Thank you very much.


SITE DISCLAIMER: Do these products "cure" anything? Of course not… but it stands to reason that if you cleanse your body and feed it the finest nutrition available, giving it everything it needs in balance, on a daily basis, that your body will do what nature intended, and give you the best possible chance to fend off sickness and disease. This information is not presented by a medical practitioner and is for educational and informational purposes only. The content is not intended to be a substitute for professional medical advice, diagnosis, or treatment. Always seek the advice of your physician or other qualified health provider with any questions you may have regarding a medical condition. Never disregard professional medical advice or delay in seeking it because of something you have read.
The resources on this site are not intended to be a substitute for professional advice. While all attempts have been made to verify information provided in this about us publication, neither the author nor the publisher assumes any responsibility for errors, omissions or contrary interpretation of the web site subject matter herein. The about us site contents are solely the opinion of the about us authors and should not be considered as a form of advice, direction and/or recommendation of any kind. If expert advice or counseling is needed, services of a competent professional should be sought. The about us author and the about us Publisher assume no responsibility or liability and specifically disclaim any warranty, express or implied for any products or services mentioned, or any techniques or practices described.
The purchaser or reader of this publication assumes responsibility for the use of these about us materials and information. Neither the about us author nor the about us Publisher assumes any responsibility or liability whatsoever on the behalf of any purchaser or reader of these about us materials. There is no guarantee of validity of accuracy. Any perceived slight of specific people or organizations is unintentional. This website and its creators are not responsible for the content of any sites linked to. Since natural and/or dietary supplements are not FDA approved they must be accompanied by a two-part disclaimer on the product label: that the statement has not been evaluated by FDA and that the product is not intended to "diagnose, treat, cure or prevent any disease."
===========================================================