In 2012 I began co-writing a book about the CFS therapies that had worked for me and my clients.

The book fully explains all the most popular and effective therapies and treatments that are most effective in beating chronic fatigue syndrome.

There are many methods and processes that you can try out for yourself to discover the ones that resonate best with your lifestyle and personal philosophies.


Being asked for a Password to view a site page?
Not a problem!
Some of the site product pages are available only to Subscribers like you to view, that we have ongoing contact with, so they are password protected.
Just enter WT (in capitals)to open the page.

REPORT: "Ways to Slow Down the Aging Process" cont:
#3 - Give Yourself a Mental Health Makeover
Many people battle depression as they age. But this shouldn't be considered a normal condition for people who are aging. Some factors that lead to depression in seniors include:
· Chronic disease
· Social isolation
· Death of a spouse or family members
If you're struggling with feelings of hopelessness and sadness it's important that you seek help from a professional as soon as possible. There are many things you can do to improve the way you feel.
Staying social is one critical element of
good mental health
. Joining groups that allow you to spend time with others is a great way to boost your spirits and provide you with positive mental health.
If you suffer from a chronic disease, a support group may be able to help you feel better about your condition. It's also important to practice self-care and ask for help and support when you need it.
Often people have the misconception that it's normal to feel depressed or blue when they get older. Because of that they either don't seek help or get misdiagnosed. Make sure that you don't just dismiss your feelings as a normal part of aging.
Beyond
depression
, seniors also experience mental health issues such as:
· Dementia
· Anxiety
·
Alzheimers
· Problems with sleep
The best way to slow down problems with
memory and mental health
is to take good care of your body at the youngest age possible. Nutrition and exercise are critical for maintaining good mental health.
It's also important to accept new challenges that require strategic thinking. Even completing puzzles can help you to stay mentally sharp.
You also want to make sure that you avoid social isolation and make it a point to participate in social activities. You may also find it beneficial to seek spiritual connection through a faith community.
#4 - Making Sure You Maintain Your Mobility
One of the biggest concerns for someone who's getting older is mobility. You may be worried that you won't be able to get around the way you once did. Some causes of mobility problems include:
· Muscle weakness
· Arthritis
· Vision problems
· Medication use
· Heart disease
· Balance problems related to stroke
Many problems with mobility can be prevented by taking good care of your body with nutrition and exercise. The more activity you get, the more mobile you'll likely be in your senior years.
It's also important to treat vision problems that might make it difficult to move properly. Sometimes just by changing your glasses prescription or getting treatment for cataracts you can return to normal mobility.
If you experience muscle weakness or balance problems you should always check with your doctor. An adjustment in medication could be all that you need. But if medication isn't the problem, exercise could be the solution.
Weak muscles can be strengthened. Even in your senior years you can begin a fitness routine that includes aerobic activity and strength training. Working your muscles will help to prevent fractures and allow you to move freely.
Make sure to talk with your doctor before beginning a fitness routine to make sure it's appropriate for you. But in most cases, it will be appropriate to take a walk each day and to lift some light weights for your upper body.
Just these simple steps can slow the aging process and help you to remain independent for a long time. Aging doesn't have to mean giving up the things you love to do.
It's also a known fact that there are many ways to
reverse the effects of aging
that you can learn here.
We hope you found this report helpful to you and that you will put the content to good use for improving your health and wellbeing.
Learn more about improving your general health by getting better Nutrition for your Cells

We also have a free report that you can download when you are there about this subject!


We wish you well in your search for healthy diet solutions and your movement towards better health in all areas.

Contact Us if you would like a free private consultation with us about your health online.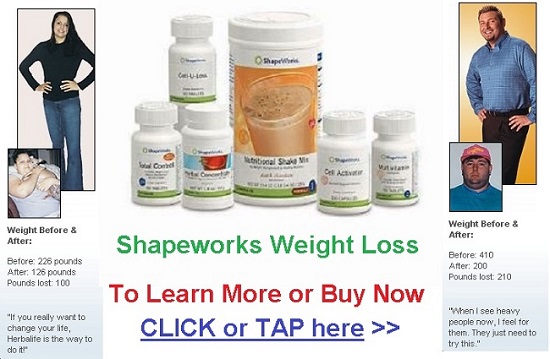 Warren's Notes :

This week's report topic of Aging is very poignant today for me. I have been meaning to write you all a personal note each week as part of the new format of the ezine.
I want to begin sharing the week to week events in my life and in my health journey so that we get to know each other a bit better, and that you know I face the same life surprises as everyone else, and am happy to share with you some of the ways I get by.
Over the next few weeks I'll be explaining more as I go along, but for today I'll just jump in the deep end and get the ball rolling.
Remember, any time you want to learn more about anything in this ezine, or just need a chat about your health,
drop me a line
and I'll email back as soon as I can, and if you leave your phone number I'll even call you back on my dime!
I'm a real person, with a passion for helping people, so drop me a line!
Well, to get the ball rolling, let's just say that the past few weeks have been challenging for the Tattersall family beginning with my mother facing issues with independent living, being hospitalised from falling and breaking bones.
There is only me living near Mum in this small country town, so its up to me to do the needful... It is never an easy thing to do, but I think I've have sourced the best options for her new lifestyle choices, in aged care accommodation right here in town, living with friends.
There has been a lot of researching and running around to do to find good solutions, but I think we have found them.
At the same time I've had some checkups on the pain in my hip that has been nagging me for a year or two, only to learn that I will soon be facing a hip replacement surgery!
It did surprise me, as I had been managing my health and pain with regular use of products, but the intensity of pain was increasing, so it was time to get X-rays... and now I will be planning the use of products to create the optimum physical state to respond quickly from surgery.
And, as a result of all this my weightlifting routines have changed radically in recent times, but I still have my personal goals to achieve in this area, (I'll tell you more about them later!) so once the surgery is completed I'll be back in the gym.
Interesting times!!
Have a Laff!
ZEN FOR THOSE WHO TAKE LIFE TOO SERIOUSLY:
1. Save the whales! Collect the whole set.
2. A day without sunshine is like, night.
3. On the other hand, you have different fingers.
4. I just got lost in thought. It was unfamiliar territory.
5. Sometimes I feel like I'm diagonally parked in a parallel universe.
6. Honk if you love peace and quiet.
7. He who laughs last thinks slowest.
8. Depression is merely anger without enthusiasm.
9. I drive way too fast to worry about cholesterol.
10. The early bird may get the worm but the second mouse gets the cheese.
11. Support bacteria. They're the only culture some people have.
12. A clear conscience is usually a sign of a bad memory.
13. Get a new car for your spouse.
It'll be a great trade.
14. Plan to be spontaneous tomorrow.
15. Always try to be modest, and be proud of it.
16. OK, so what's the speed of dark?
17. How do you know when you're out of invisible ink?
18. Hard work pays off in the future.
Laziness pays off immediately.
19. Everyone has a photographic memory. Some are just out of film.
20. If Barbie is so popular, why do you have to buy her friends?
21. Eagles may soar, but weasels never get sucked into jet engines.
22. What happens if you get scared half to death twice?
23. I used to have an open mind, but my brains kept falling out.
24. I couldn't afford to have my brakes repaired, so I had them make my horn louder.
25. Inside every older person is a young person wondering what happened?
26. Why do psychics have to ask your name?
27. Remember--if the world did not suck, we would all fall off.
28. Light travels faster than sound, which explains why some people appear brighter until you hear them speak.


Feel free to download and share the social media image below - ENJOY!


~*~*~*~*
If you have any questions or would like to have direct contact to discuss anything related to this page, nutrition products or working with the nutrition industry then please send a note through the
Contact Us
form here on The Health Success Site
And you can also learn more about me on my profile page here:
Warren Tattersall
~*~*~*~*~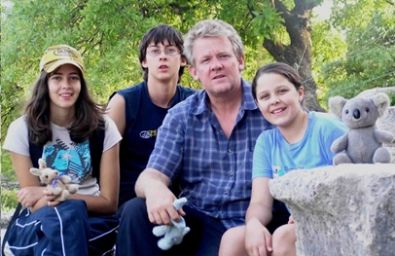 Thank you for joining us this week, I hope that you have found some extra motivation and inspiration to achieve lifetime optimal health!
To update yourself on our new resources and lifetime optimal health strategies just go to Your Health Online at The Health Success Site


Your Editor,
Warren Tattersall
www.TheHealthSuccessSite.com



~*~*~*~*

Remember to download your book for Subscribing!





The Ultimate Secrets of Healthy Heart & Longevity Finally Revealed! - Learn How You Can Add 10-20 More Years To Your Life By Reversing Arteriosclerosis & Curing Bad Habits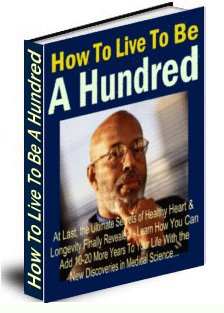 If you are under 20, you can increase your life-span by as much as 15 years.

Even if you are over 60, you can still enjoy more than two golden, bonus years by following the advice in this life-changing book!


Just mouse over the link below and click "right mouse button" and select "save target as" from the window that appears, to save this 200+ page book to your computer



ENJOY!



~~~~~~~~~~~~~~~~~~~~~~~~~~~~~~~


DISCLAIMER: All information is intended for your general knowledge only and is not a substitute for your counselor's advice or treatment.


Use of these products and tips are at your own risk. We make no warranty, express or implied, regarding your individual results.


~~~~~~~~~~~~~~~~~~~~~~~~~~~~~~~


DISCLOSURE: I may be an affiliate for products that I recommend. If you purchase those items through my links I will earn a commission.


You will not pay more when buying a product through my link. In fact, I oftentimes am able to negotiate a lower rate (or bonuses) not available elsewhere.


Plus, when you order through my link, it helps me to continue to offer you lots of free stuff. :)


Thank you, in advance for your support!


No Liability

Under no circumstances will the product creator, programmer or any of the distributors of this product, or any distributors, be liable to any party for any direct, indirect, punitive, special, incidental, or other consequential damages arising directly or indirectly from the use of this product.


This product is provided "as is" and without warranties.


Use of this product indicates your acceptance of the "No Liability" policy.


If you do not agree with our "No Liability" policy, then you are not permitted to use or distribute this product (if applicable.)


Failure to read this notice in its entirety does not void your agreement to this policy should you decide to use this product.


Applicable law may not allow the limitation or exclusion of liability or incidental or consequential damages, so the above limitation or exclusion may not apply to you.


The liability for damages, regardless of the form of the action, shall not exceed the actual fee paid for the product.


Note: Articles in this ezine may concern health treatments and references to trademark brands.


These articles are supplied for entertainment purposes only.


Any claims that are made in your use of them and any consequences of your use of them are your own responsibility.


You are advised to take legal advice in relation to setting up disclaimers and other aspects of your business.


~~~~~~~~~~~~~~~~~~~~~~~~~~~~~~~


Unsubscribe only if you want to stop receiving this ezine.


Instructions are below.


~~~~~~~~~~~~~~~~~~~~~~~~~~~~~~~