Thank you for subscribing to "Your Health Success" ezine, delivered to your inbox every week.

I hope you enjoy the e-zine as much as I do writing it.

Index:

Optimum Health Tip:
Quote of the Day:
Health Report: Relief for Back Pain
Recommendations & Sponsors
Warren's Notes
Have a Laff!
Inspirational Meme:
Your ebook download "How to Live to 100"

Thank you to my readers who refer other people to my ezine. If they want to subscribe for the next edition, they can just visit the website and subscribe here: SUBSCRIBE to eZine

If you ever decide that you want to unsubscribe, you will find the link to do so at the bottom of this page. (But we will really miss you!)


Optimum Health Tip:
Write It Down

Dieting can be a major change in your lifestyle. One way to help become more conscious of what you're eating and if you're sticking to your diet is to write down what you're eating. There are many ways you can do this – and how you proceed will depend on your personal goals.

There are many things you can track about your eating including:

· Servings of proteins, carbohydrates, and vegetables/fruits
· Grams of fat, carbohydrates, fiber
· Servings of water
· Number of calories
· Satiation (how full or hungry you feel)
· Emotions (did you eat because of boredom, loneliness, or stress?)
· Time you ate

There isn't a right or wrong way to keep track of your food. Some people have programs that provide journals either online or on paper. If you don't have a set journal given to you, you may want to look online for free journals.

You can also find cell phone apps that help you to track your progress. If you're old-fashioned and prefer a paper journal just about anything will work. You can use a cheap spiral notebook or purchase something a bit fancier for your journaling.

You may also want to use your journal to keep track of other information such as minutes of exercise, weight, measurements, medications/vitamins, blood pressure, blood sugar, heart rate. All of these are good measures of your progress and your success.

Your journal can help you to focus – if you're honest when using it. Make sure not to lie to your journal.

If you ate it, write it down. When you have a successful weight loss week, look back at what you did to make it work.

When you have a tough week, your journal can be a place to record what went wrong and make some plans for how to deal with roadblocks when they come – and they will.

By writing down what you eat and your activities, you can stay focused.


Motivating Quotes:

"The most remarkable thing about my mother is that for thirty years she served the family nothing but leftovers. The original meal has never been found."
- Calvin Trillin

"I want my children to have all the things I couldn't afford.
Then I want to move in with them."
- Phyllis Diller

"What can be added to the happiness of a man who is in health, out of debt, and has a clear conscience? "
- Adam Smith


REPORT: "Relief for Back Pain"

Back pain affects millions of people.

Sometimes this is due to injury, but it can also be because of lifestyle issues that lead to tight muscles and strained joints. But there are several things you can do to offer relief for your back pain.

Strengthen Your Core

Unlike other parts of your body, your back relies on the muscles on both sides for every movement. That means the muscle strength you have in your abdomen is just as important as the muscles on your backside.

By strengthening your core muscles – which are often very weak – you can take a lot of the pressure off of your back and relieve pain and tension. Strengthening your core means strengthening the muscles of the belly.

There are many exercises that can help you to gain core strength. One of the most effective types of exercise is Pilates. Pilates can be done on the floor or on machines.

In fact, there is even a type of Pilates, called Polestar Pilates, especially made for people recovering from back injuries or surgery.

You may have heard of CrossFit training in recent news. This is a new trend in exercise that helps you to develop overall fitness in many different areas. But one of its key concepts is building core strength.

You may be afraid that CrossFit is too intense if you have back problems, but you can modify the program by using lower weights as you build strength. As long as your doctor approves the program, you're good to go.

There are also traditional exercises such as sit ups and crunches that build core strength. A full sit up isn't recommended if you have a bad back, but crunches can be very good.

Just make sure that you're performing exercises properly. You can often get good instruction from exercise videos and you might also consider joining a class to help you learn proper technique.

Strengthening your core will help you to have more strength in all areas of your body – your back and your limbs all depend on a stable core to do their work. You'll also enjoy better balance and coordination.

Finally, when you develop core strength you'll also find that your torso feels longer and leaner. You'll enjoy both the way you feel and the way you look as you focus on this area of the body.

Move Your Body

At one time people were told to get a lot of bed rest when they had backaches. But we now know that can actually make things worse. It's best not to stay too still or you'll risk having even stiffer muscles.

You don't want to overexert yourself, but walking can be a great exercise to help you keep moving. And walking also helps you to have good posture – better than you might have when you're seated.

While light exercise is good, performing exercises that might strain your back are a bad idea. For example, you shouldn't lift heavy objects or do a lot of activities that require bending.

You should also avoid any movement that is similar to what has caused you to become injured or sore in the first place. This could cause your pain to get worse instead of better.

Focus on Flexibility

In addition to core strength, it's also important to have flexibility. This allows your muscles to stretch without becoming overextended. There are several ways you can improve your flexibility.

First, never stretch on cold muscles. Your muscles need to move and warm up so they can become more pliable. A few minutes of walking can help you get warmed up enough for stretching.

Yoga is an excellent practice for stretching the muscles all over the body, especially the back. However, you want to make sure not to overdo it when you're practicing this art.

There are yoga blocks and straps that can help you to participate even if you're not flexible enough to complete the entire motion. You can also use folded towels for support.

Beyond yoga, you can participate in stretching and relaxation classes that are designed to help you gain flexibility, but aren't as intense as yoga.

If you're not interested in joining a physical class, you can find instructional DVDs or even streaming video to help you get started.

Tai Chi is also a practice that can help you to gain flexibility. This is a martial art that helps you to gain peace, coordination, flexibility, and balance. You'll enjoy the mind and body approach of this art.

Get a Good Night's Sleep

Sleep is often difficult when you have back pain. And if you have a bad bed, sleep can actually make back pain worse. If you wake up in the morning with a stiff back, chances are your bed is in need of help.

Ultimately, it would be best to purchase a new mattress. People who have back pain often enjoy using a memory foam mattress or one that can be adjusted using air.

But if that's not in your budget, you can also try adding a memory foam topper to your existing mattress. This can help you to get more cushioning and to keep your spine aligned better.

You may also want to try sleeping on your side with a pillow between your legs. This helps you to have better spinal alignment while you sleep.

If you sleep on your back, pillows can be supportive under your knees instead of between them.

And you should avoid sleeping on your stomach if you have back pain. This position causes your spine to twist and can cause neck and back pain. You're better off trying to get used to a better position.

You should also take a look at your pillow. Many people sleep on pillows that are unsupportive and past their prime. Some of the most supportive pillows on the market are made of memory foam.

You can even have the added benefit of cool-touch technology that helps your pillow to stay cool while you sleep.

If your pillow is old and flat, you should start shopping for a new one. This simple switch can help ease pain in a big way.

(continued below...)


Recommendations & Sponsors:
Our Sponsors and Affiliates are what keep this newsletter and our website self help books, articles and resources free to you, so we appreciate your support when purchasing from our sponsors.

I'd love to help you with your optimal health and weight goals! Learn more here (<= tap or click image button)about the products that I've been taking myself for over 25 years, and that have helped millions of people.

Products can be ordered online and delivered to your door almost anywhere in the world.
Open the page with password: WT (in capitals)

One of the most powerful products I can recommend to my clients is the Thermojetics Beverage. It speeds up your metabolism and boosts your energy to burn more fat faster.



Delicious range of flavours, mix instant crystals with hot water or juice, enjoy in dozens of different ways throughout your day.

Just ask me for more info about Thermo or check out the page linked to below.





Being asked for a Password to view a site page? Not a problem!

Some of the site product pages are available only to Subscribers like you to view, that we have ongoing contact with, so they are password protected.


Just enter WT (in capitals)to open the page.



REPORT: "Relief for Back Pain" continued:
Practice Meditation and Relaxation

Back pain can often be caused by tension related to stress. And while it isn't always possible to eliminate stress, you can learn to deal with it in ways that help you to feel better.

Meditation is one way you can practice relaxation. If you're not sure how to get started with meditation, you may want to consider purchasing guided meditation tracks.

These contain relaxing music and prompts to help you quiet your mind and let go of tension. Even just listening to relaxing music can help you to slow down and let your muscles rest.

If you don't have time to spend meditation or you just don't feel comfortable doing it, you can also try deep breathing. Even a minute or two of deep breathing can help you feel better.

Not only can it actually allow your muscles to relax, it can help you to manage the pain you do have.

The connection between the mind and the body is so powerful that if you quiet the mind, you can also quiet physical pain.

Pay Attention to Posture

Many people experience back pain because they don't practice proper posture. When your spine is not aligned the right way, it can cause tension in the muscles and even muscle spasms.

You've heard that you should keep your head up and shoulders back – this helps you to practice good posture. Also make sure that if you spend a lot of time in a chair at your desk that it supports you properly.

That might mean adding a lumbar support or a footrest so that you're not causing undue stress on your spinal column. Bad posture can be a bad habit that takes time to correct.

You may need to work on it for several weeks before you naturally sit and stand with good posture. Strengthening your core muscles will help you to achieve good posture as well.

Add Heat

When you injure your back, adding ice may be good for the first couple of days. But long-term, most people prefer adding heat. There are a few ways you can do this.

First, you can use an electric heating pad. These can be beneficial, but they can also cause burns to your skin if it isn't protected properly. You may also consider using a hot water bottle to provide heat to affected areas.

A hot bath can give you a chance to soak and get relief from back pain. This is also beneficial because it provides moist heat as opposed to dry heat. If you have a bathtub, this is a great option.

You can also purchase portable heat packs. These are disposable and are designed to stay hot for several hours at a time. They have adhesive strips that stick to your clothing or bands to keep them in place.

These portable heating pads are thin and can't be seen through your clothing. They can provide major relief when you're on the go or at work and not able to use a traditional heating pad.

Seek Treatment

Chronic back pain can cause you to miss days from work and can be debilitating. It's important that you seek help from a professional to get some relief if you have serious back pain.

There are several choices. First, you can see your primary doctor. You may also want to look for a Doctor of Osteopathic Medicine (DO) to treat your back. These doctors are trained in manipulation and can work to relieve your back pain.

You can also seek help from an orthopedist. This is a doctor that specializes in joints and bones and can treat injuries. Orthopedic surgeons may be consulted if you have a serious injury such as a herniated disc.

Traditional doctors may use medication, surgery, and manipulation to help you get rid of back pain.

But you may also want to look for healthcare professionals outside of Western medicine.

Chiropractors are also medical professionals trained to treat the joints of the body. They're trained to manipulate your body to provide pain relief and proper spinal alignment.

In addition, you may want to seek help from people who practice complementary and alternative medicine. For example, acupuncture has often been shown to help with relaxation and pain. This is a pleasant experience that can bring relief.

You may also want to consider getting help from a massage therapist that specializes in working with back pain and other joint pain. Regular massage can relieve muscle tension and keep you from experiencing back pain.

Homeopathic doctors can also prescribe herbal therapies and creams to help loosen stiff muscles and alleviate back pain. You may also consider reflexology to help treat back pain and achieve relaxation.

A physical therapist can also help you to learn the proper way to move your body so that you get pain relief and prevent injuring your body. He or she can also help you to learn specific exercises that will help with your individual condition.

Back pain can be debilitating, but it doesn't have to be that way if you work with professionals and make some lifestyle changes. Many problems with back pain can be treated and even eliminated.

You can learn more here about what's involved with successful remedies to manage back pain for better health and happiness.



We hope you found this report helpful to you and that you will put the content to good use for improving your health and wellbeing.

Learn more about improving your general health by getting better Nutrition for your Cells

We also have a free report that you can download when you are there about this subject!

We wish you well in your search for healthy diet solutions and your movement towards better health in all areas.

Contact Us if you would like a free private consultation with us about your health online.

To open page linked to below just enter WT in the password box on the page.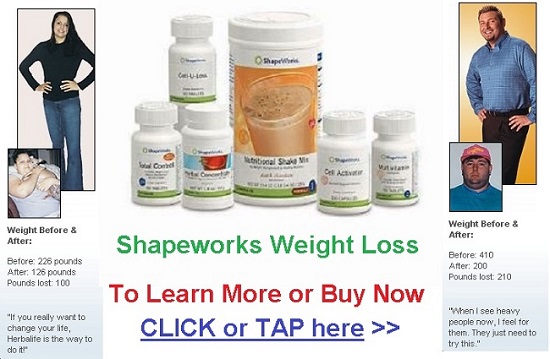 Warren's Notes :

Hi there,



Hope you found this week's report helpful for you to make an informed choice about a New Year healthy diet. Obviously I recommend that you check out Herbalife meal replacement programs.

I've just lost a few kilos myself, so I can help you to make sure you get the weight loss results you are looking for.



Warren



Remember, any time you want to learn more about anything in this ezine, or just need a chat about your health, drop me a line and I'll email back as soon as I can, and if you leave your phone number I'll even call you back on my dime!

I'm a real person, with a passion for helping people, so drop me a line!


Have a Laff!
12-Step Internet Recovery Program

1. I will have a cup of coffee in the morning and read my newspaper like I used to, before the Internet.

2. I will eat breakfast with a knife and fork and not with one hand typing.

3. I will get dressed before noon.

4. I will make an attempt to clean the house, wash clothes, and plan dinner before even thinking of the Internet.

5. I will sit down and write a letter to those unfortunate few friends and family that are Internet-deprived.

6. I will call someone on the phone who I cannot contact via the Internet.

7. I will read a book... if I still remember how.

8. I will listen to those around me and their needs and stop telling them to turn the TV down so I can hear the music on the Internet.

9. I will not be tempted during TV commercials to check for email.

10. I will try and get out of the house at least once a week, if it is necessary or not.

11. I will remember that my bank is not forgiving if I forget to balance my checkbook because I was too busy on the Internet.

12. Last, but not least, I will remember that I must go to bed sometime... and the Internet will always be there tomorrow!

... oh heck! who am I kidding?





Feel free to download and share the social media image below - ENJOY!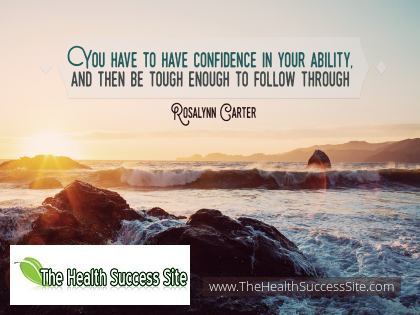 ~*~*~*~*

If you have any questions or would like to have direct contact to discuss anything related to this page, nutrition products or working with the nutrition industry then please send a note through the Contact Us form here on The Health Success Site

And you can also learn more about me on my profile page here: Warren Tattersall



~*~*~*~*~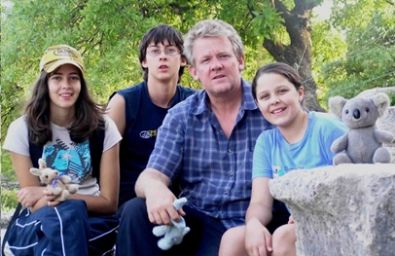 Thank you for joining us this week, I hope that you have found some extra motivation and inspiration to achieve lifetime optimal health!



To update yourself on our new resources and lifetime optimal health strategies just go to Your Health Online at The Health Success Site



Your Editor,
Warren Tattersall
www.TheHealthSuccessSite.com



~*~*~*~*

Remember to download your book for Subscribing!





The Ultimate Secrets of Healthy Heart & Longevity Finally Revealed! - Learn How You Can Add 10-20 More Years To Your Life By Reversing Arteriosclerosis & Curing Bad Habits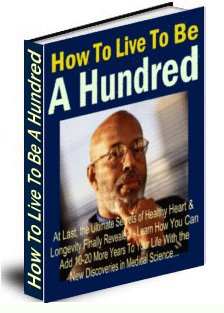 If you are under 20, you can increase your life-span by as much as 15 years.

Even if you are over 60, you can still enjoy more than two golden, bonus years by following the advice in this life-changing book!


Just mouse over the link below and click "right mouse button" and select "save target as" from the window that appears, to save this 200+ page book to your computer



ENJOY!



~~~~~~~~~~~~~~~~~~~~~~~~~~~~~~~


DISCLAIMER: All information is intended for your general knowledge only and is not a substitute for your counselor's advice or treatment.


Use of these products and tips are at your own risk. We make no warranty, express or implied, regarding your individual results.


~~~~~~~~~~~~~~~~~~~~~~~~~~~~~~~


DISCLOSURE: I may be an affiliate for products that I recommend. If you purchase those items through my links I will earn a commission.


You will not pay more when buying a product through my link. In fact, I oftentimes am able to negotiate a lower rate (or bonuses) not available elsewhere.


Plus, when you order through my link, it helps me to continue to offer you lots of free stuff. :)


Thank you, in advance for your support!


No Liability

Under no circumstances will the product creator, programmer or any of the distributors of this product, or any distributors, be liable to any party for any direct, indirect, punitive, special, incidental, or other consequential damages arising directly or indirectly from the use of this product.


This product is provided "as is" and without warranties.


Use of this product indicates your acceptance of the "No Liability" policy.


If you do not agree with our "No Liability" policy, then you are not permitted to use or distribute this product (if applicable.)


Failure to read this notice in its entirety does not void your agreement to this policy should you decide to use this product.


Applicable law may not allow the limitation or exclusion of liability or incidental or consequential damages, so the above limitation or exclusion may not apply to you.


The liability for damages, regardless of the form of the action, shall not exceed the actual fee paid for the product.


Note: Articles in this ezine may concern health treatments and references to trademark brands.


These articles are supplied for entertainment purposes only.


Any claims that are made in your use of them and any consequences of your use of them are your own responsibility.


You are advised to take legal advice in relation to setting up disclaimers and other aspects of your business.


~~~~~~~~~~~~~~~~~~~~~~~~~~~~~~~


Unsubscribe only if you want to stop receiving this ezine.


Instructions are below.


~~~~~~~~~~~~~~~~~~~~~~~~~~~~~~~