"Why not seize the pleasure at once? How often is happiness destroyed by preparation, foolish preparation!"
– Jane Austen





Being asked for a Password to view a site page? Not a problem!

Some of the site product pages are available only to Subscribers like you to view, that we have ongoing contact with, so they are password protected.


Just enter WT (in capitals)to open the page.



REPORT: "Power Nutrition for Elite Focus and Fitness" continued:
Organized and Pre-Planned Nutrition

This routine is a big undertaking. It's something that will deliver a great deal of happiness to you in terms of physical strength and mental happiness.

But if you're already a busy individual, then you might consider the nutritional portion of this plan overwhelming.

That's why it's a good idea to plan out your meals ahead of time - and stay organized with your foods so that they're quick, easy and convenient to access when you need them.

Start by planning your meals. You can do this online using technology and apps - or do it the old fashioned, offline way - whatever works for you. Don't just plan dinners, though.

Plan:

* Breakfasts
* Snacks
* Lunches
* Dinners

Shopping lists should be made ahead of time, too. Make sure you give yourself some options for days when something creeps up on you and you don't have time to cook, but need a convenient meal to go instead.

Containers that divvy up your snacks and lunches will be very handy in your household. You can get things like Bento boxes for your lunches that help you pack a healthful, variety-packed meal that will satisfy you.

Try not to rely solely on supplements or shakes to get your nutrition. While shakes can help with weight loss, the intense regimen you're pursuing requires substances, too.

Supplements to Enhance Your Training

Supplements, in and of themselves, are not the bad guys when it comes to fueling your body. It's just that relying solely on them - or relying on them more than real food isn't a good idea.

Still, there are supplements that help you achieve the nutrients your body needs on a regular basis - especially under this kind of high level training program. Supplements can come in pill form, but they can also come as drinks.

Earlier, we spoke about vitamin D as an important part of your mental and physical health. Although you spend some time in the sun and drink plenty of milk, you still might be deficient.

You want to get a complete blood panel taken for your vitamin levels. Find out what's low or lacking and then target foods and supplements to help you hit the recommended doses.

For example, if your vitamin D is low, then invest in a vitamin D3 supplement.

Have your levels tested again 6 months later and adjust your intake as needed. You can also get supplements such as:

* Vitamin C to keep your immune system healthy
* Biotin to help process energy in your body
* Whey to help build muscle
* Fish oil (omega 3) to help with brain and physical health
* Zinc to help with insomnia and mental clarity
* Creatine to help recover from workouts
* Calcium to help with strength training
...and many more.

When you conduct a thorough analysis of yourself in terms of mind and body, you'll discover where you're lacking and you can look into supplements that will help turn things around.

The foods you start eating during training will often help you stop cravings for sugary, low quality foods.

You'll begin craving the right kinds of fuel for your body because you won't like the feeling of late day sugar crashes otherwise.

Try to shop for the best foods possible. That means going organic and leaving toxins and pesticides behind. Always shop for fresh foods over frozen or canned ones.

Nutrition for the elite individual doesn't have to be expensive. It doesn't require hours upon hours of prep time, either.

You just have to develop a schedule and plan to feed yourself the fuel you need to achieve your goals and thrive in any environment you encounter.

Taking responsibility for your own wellbeing requires research and study, learning from others, and experimenting to learn what works for you and your lifestyle.

There are more tips here for learning about the variety of sports supplements that elite athletes use to build on their performance.

We hope you found this report helpful to you and that you will put the content to good use for improving your health and wellbeing.

Learn more about improving your general health by getting better Nutrition for your Cells

We also have a free report that you can download when you are there about this subject!

We wish you well in your search for healthy diet solutions and your movement towards better health in all areas.

Contact Us if you would like a free private consultation with us about your health online.

To open page linked to below just enter WT in the password box on the page.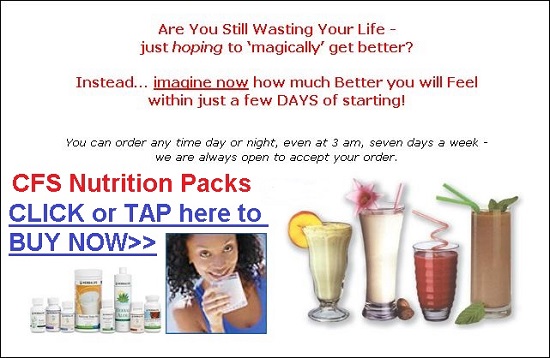 Warren's Notes :

6 weeks have passed now since my hip operation. It is really nice to be able to drive again. I am free of crutches now and off all medication, except for a slow release aspirin once a day.

It is not back to a 'normal' hip but the pain levels are really low. It is more an issue with making sure I only do a limited amount of walking without getting too fatigued.

When I get tired there is a tendency to hobble a bit, drag the leg. This is when I need to pay attention, straighten my back, square my shoulders, and walk a bit like John Wayne in the old movies. Long slow steps and force the muscles to move smoothly and evenly.

That hurts a bit but it's pain like pushing weights in the Gym, fatiguing pain, not sharp pain like before the operation.

Each day it seems to get a bit better and a bit stronger.

The hardest thing is to not push too hard, to rest often, to put the feet up when you get tired. I organized a handful of books from favourite authors and made sure I had something to turn to when the time to rest is here.

Anyway, that is the hip report. The physiotherapists say that all of the potential concern areas are not causing problems and that all I need to do now is to continue doing what I'm already doing.

Time to move on.

I went to the Gym this morning for the first time since the operation.

We just did upper body work without anything that encroached on the hip. After 6 weeks out, we were expecting that there would be significant fall back on the weights and I was basically just using it to let my body know that it should not go totally to sleep.

The outcome was pleasing. The dumbbell weights used for bench press were quite a bit less than before but were still fairly solid. My trainer said that he was not expecting us to get to the levels we did today.

An operation like that shakes up life and interferes with things but, like all crises, you end up coming out the other side. It is nice to be able to focus again on things to do, and what is coming up, rather than having to put total focus on just getting through the day.

My daughter who came back from Ecuador spent a couple of weeks with us. Her mum was so pleased to have her back again. She moved on the weekend down to Melbourne, 2 hour's drive away, where she has found shared accommodation. She takes up her teaching position in a week's time and launches herself into a secondary school, language teacher, career.

I hope your life is also moving the a positive direction and that the coming week is kind to you.

I'll move on from talking about hip things but if there is anything about that which you, or someone you know, is interested in, and that I might be able to give one guidance on from my own experience, then feel free to send me a message.

Best wishes

Warren

Remember, any time you want to learn more about anything in this ezine, or just need a chat about your health, drop me a line and I'll email back as soon as I can, and if you leave your phone number I'll even call you back on my dime!

I'm a real person, with a passion for helping people, so drop me a line!


Have a Laff!
Calories That Don't Count

We have it on experience (our own and thousands of others) that the following food and situations have no calories to speak of (although the knowledgeable might describe them as unspeakable calories.)

OTHER PEOPLE'S FOOD: A chocolate mousse that you did not order has no calories. Therefore, have your companion order dessert and you taste half of it.

INGREDIENTS IN COOKING: Chocolate chips are fattening, about 50 calories a tablespoon. So are chocolate chip cookies! However, chocolate chips eaten while making chocolate chip cookies have no calories whatsoever. Therefore make chocolate chip cookies often but don't eat them.

FOOD ON FOOT: All food eaten while standing has no calories. Exactly why is not clear, but the current theory relates to gravity. The calories apparently bypass the stomach flowing directly down the legs and through the soles of the feet into the floor, like electricity. Walking seems to accelerate this process, so that a frozen custard or hot dog eaten at a carnival actually has a calorie deficit.

CHILDREN'S FOOD: Anything produced, purchased or intended for minors is calorie-free when eaten by adults. This category covers a wide range, beginning with a spoonful of baby tapioca -- consumed for demonstration purposes -- up to and including cookies baked and sent to college.

UNEVEN EDGES: Pies and cakes should be cut neatly, in even wedges or slices. If not, the responsibility falls on the person putting them away to "straighten up the edges" by slicing away the offending irregularities, which have no calories when eaten. If pie or cake is neatly cut, but the remainder is not easily divisible into equal servings, it's also permissible to even things up ... without calorie consequence.



Feel free to download and share the social media image below - ENJOY!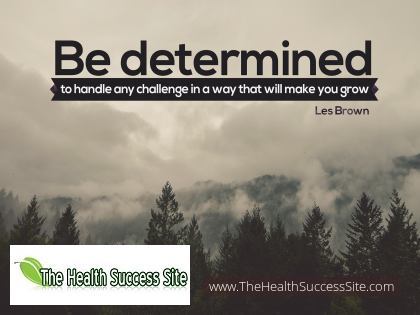 ~*~*~*~*

If you have any questions or would like to have direct contact to discuss anything related to this page, nutrition products or working with the nutrition industry then please send a note through the Contact Us form here on The Health Success Site

And you can also learn more about me on my profile page here: Warren Tattersall



~*~*~*~*~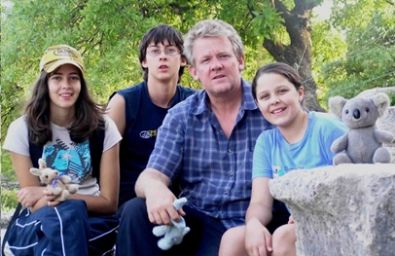 Thank you for joining us this week, I hope that you have found some extra motivation and inspiration to achieve lifetime optimal health!



To update yourself on our new resources and lifetime optimal health strategies just go to Your Health Online at The Health Success Site



Your Editor,
Warren Tattersall
www.TheHealthSuccessSite.com



~*~*~*~*

Remember to download your book for Subscribing!





The Ultimate Secrets of Healthy Heart & Longevity Finally Revealed! - Learn How You Can Add 10-20 More Years To Your Life By Reversing Arteriosclerosis & Curing Bad Habits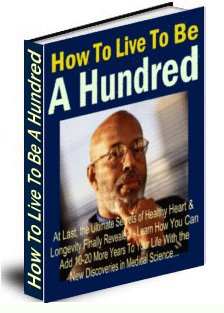 If you are under 20, you can increase your life-span by as much as 15 years.

Even if you are over 60, you can still enjoy more than two golden, bonus years by following the advice in this life-changing book!


Just mouse over the link below and click "right mouse button" and select "save target as" from the window that appears, to save this 200+ page book to your computer



ENJOY!



~~~~~~~~~~~~~~~~~~~~~~~~~~~~~~~


DISCLAIMER: All information is intended for your general knowledge only and is not a substitute for your counselor's advice or treatment.


Use of these products and tips are at your own risk. We make no warranty, express or implied, regarding your individual results.


~~~~~~~~~~~~~~~~~~~~~~~~~~~~~~~


DISCLOSURE: I may be an affiliate for products that I recommend. If you purchase those items through my links I will earn a commission.


You will not pay more when buying a product through my link. In fact, I oftentimes am able to negotiate a lower rate (or bonuses) not available elsewhere.


Plus, when you order through my link, it helps me to continue to offer you lots of free stuff. :)


Thank you, in advance for your support!


No Liability

Under no circumstances will the product creator, programmer or any of the distributors of this product, or any distributors, be liable to any party for any direct, indirect, punitive, special, incidental, or other consequential damages arising directly or indirectly from the use of this product.


This product is provided "as is" and without warranties.


Use of this product indicates your acceptance of the "No Liability" policy.


If you do not agree with our "No Liability" policy, then you are not permitted to use or distribute this product (if applicable.)


Failure to read this notice in its entirety does not void your agreement to this policy should you decide to use this product.


Applicable law may not allow the limitation or exclusion of liability or incidental or consequential damages, so the above limitation or exclusion may not apply to you.


The liability for damages, regardless of the form of the action, shall not exceed the actual fee paid for the product.


Note: Articles in this ezine may concern health treatments and references to trademark brands.


These articles are supplied for entertainment purposes only.


Any claims that are made in your use of them and any consequences of your use of them are your own responsibility.


You are advised to take legal advice in relation to setting up disclaimers and other aspects of your business.


~~~~~~~~~~~~~~~~~~~~~~~~~~~~~~~


Unsubscribe only if you want to stop receiving this ezine.


Instructions are below.


~~~~~~~~~~~~~~~~~~~~~~~~~~~~~~~