Thank you for subscribing to "Your Health Success" ezine, delivered to your inbox every week.

I hope you enjoy the e-zine as much as I do writing it.

Index:

Optimum Health Tip:
Quote of the Day:
Health Report: Low Impact Exercise Guide
Recommendations & Sponsors
Warren's Notes
Have a Laff!
Inspirational Meme:
Your ebook download "How to Live to 100"

Thank you to my readers who refer other people to my ezine. If they want to subscribe for the next edition, they can just visit the website and subscribe here: SUBSCRIBE to eZine

If you ever decide that you want to unsubscribe, you will find the link to do so at the bottom of this page. (But we will really miss you!)


Optimum Health Tip:
Ways to Increase Your Energy Levels

For many people, being tired is a big issue when it comes to things like exercise. They feel too groggy and fatigued to go on a run or go to the gym. However, there are plenty of ways to quickly bring back your energy.

First, you may want to increase your magnesium intake. Magnesium is an extremely important mineral, being required for over 300 of your biochemical reactions.

A few nuts can provide you with the magnesium you need. Eat nuts such as hazelnuts, cashews, and almonds. You can also try eating more whole grain foods, such as bran cereal.

Obviously, water is a key part of your body. Your body uses water up 24/7, even if you're just sitting down doing nothing. You can quickly become dehydrated by drinking alcohol - meaning you'll be left with very little energy.

Finally, try getting some sun. Vitamin D is a key vitamin in energy production in your body. Vitamin D deficiency has also been linked to weight gain, depression, heart disease, and multiple forms of cancer.

It's worth it to take a quick walk outside on a sunny day to get your body re-energized. Besides getting some sun, there are plenty of foods that are good sources of vitamin D, such as spinach, cheese and other dairy products, orange juice, and egg yolks.

Also check out if you may have Chronic Fatigue Syndrome as that is more common that realized, and there are self care remedies you can apply for yourself to get your life back again.
Motivating Quotes:

Some men give up their designs when they have almost reached the goal, while others, on the contrary, obtain a victory by exerting, at the last moment, more vigorous efforts than ever before."
– Herodotus



"Motivation is like food for the brain. You cannot get enough in one sitting. It needs continual and regular refills."
– Peter Davies



"Living itself is a risky business. If we spent half as much time learning how to take risks as we spend avoiding them, we wouldn't have nearly so much to fear in life."
– E. Paul Torrance


REPORT: "Low Impact Exercise Guide"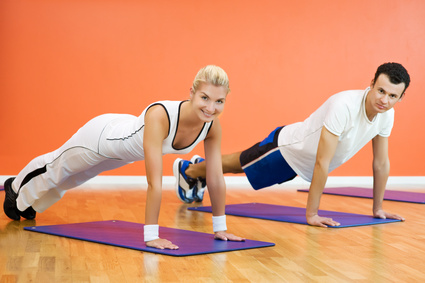 Not every man and woman is cut out for the high intensity training that many people embrace when they want to look and feel better. Some people need or prefer low impact exercise routines.

Strength training, endurance, flexibility and balance are the four prominent areas where you can embrace a low impact exercise regimen and receive health benefits without putting your body at risk for injury or exhaustion.

What Is Low Impact Exercise?

Low impact exercise is the type of exercise that doesn't put stress on your body. That means, it's kind to your joints and bones and muscles.

If you've ever felt the pain of working out the following day, then you've probably engaged in high impact exercise.

Walking is the most prominent low impact exercise people engage in. Anyone can walk, anywhere, at any time. You don't need special equipment aside from comfortable shoes.

You can walk on a flat plane or up and down hills, depending on your fitness level. You can walk outside, indoors, in place, fast, or slow. It all revolves around your comfort level.

Aerobics are often considered high impact because if you've ever seen some of those classes, you'll know that there's a lot of movement and bouncing around. But there are also low impact aerobic classes. You can also find DVDs that take it easy on the impact side of aerobic exercise.

Tai chi is a popular low impact exercise. It's an ancient Chinese exercise based on slow movement and deep breathing, combined. You will stretch your body and put it in a state of constant motion, while keeping your joints and other body parts protected.

Yoga is another low impact exercise, but don't mistake it as being easy. The great thing about yoga is that as your fitness level improves, you can stick with the low impact, but increase the calorie burn based on what you choose to do with it.

Pilates is a similar exercise to yoga and tai chi in that you'll be strengthening your core, not putting stress on your body, and reaping the rewards of getting some low impact exercise worked into your day.

One low impact exercise that many people enjoy is water-based. That could include swimming (like doing laps in the pool), or water aerobics or strength training.

Not only are water exercises good for your body and mind, but most people have a lot of fun being in the water to swim, and it feels relaxing, not strenuous. You can even take local classes for this type of exercise.

Chair dancing sounds kind of silly - and it is - but it's lots of fun, and a great form of low impact exercise that you can do to get the blood flowing in your body. Chair dancing is when you dance around and move - while sitting in your chair.

You're mostly doing arm movements, but also some leg exercises - and your middle gets movement, too! There are DVD courses you can take. This is especially good for elderly and disabled individuals or morbidly obese individuals who can' get around easily, or at all.

Strength training is very important for good health. You lose more weight with more muscle because muscle burns more calories than fat does. You can strength train without injuring yourself and build up to increased reps, sets and weights over time.

Table games (such as ping pong) don't sound like exercise, but they are! They're considered low impact because both feet are on the ground, you don't have to put stress on your body, and the best part is - they're enjoyable!

Exercise bikes can be a great way to work in low impact exercise - as long as you choose to use one with low resistance. On most bikes, you set the resistance level, and if you do too much at once, you might strain your knees. Build up over time and enjoy the stationary bike in a gym or in the comfort of your own home.

Elliptical machines can give you a nice, hard workout, without any stress on your joints. The elliptical is preferred by may people over the treadmill because the treadmill has a hard surface and the shock of each step can hurt. With an elliptical, it's like floating in air - but you're moving and getting exercise benefits!

Rowing is a good way to firm up your body and burn calories. You can use a rowing machine in a gym or at home, but you can also take up a sport like kayaking to enjoy yourself more if you dread exercising.

Golf is a great sport to take up for some low impact exercise. Golfers of all ages enjoy this sport - from toddlers and senior citizens. You can walk and play 9-18 holes, or you can ride a cart and still get some of the benefits from each swing, and the steps you take to your ball, the green and the teebox.

Dancing can be a fun way to work in some low impact exercise. You can use dance in many ways, such as:

* Zumba (or other dance) classes
* Kinect or Wii dance games
* Dance DVDs
* Random dancing around the house

There are no right or wrong ways to work in low impact exercise. It's all about getting some movement during your day. You want to push yourself a little bit, but you should never physically be in pain when doing this type of workout regimen.

Who Needs Low Impact Exercise?

Senior citizens are often the primary demographic for low impact exercises. As we get older, our minds and bodies are not as agile as they once were. We're prone to fractures if we fall, and low impact exercise helps you retain movement without putting yourself at risk.

Injured individuals who have suffered from a specific injury - or those experiencing pain from a disability - are perfect for low impact exercise, especially during a recovery period.

Whether you're restricted to a wheelchair or you have the ability to stand and move, you can enjoy low impact exercise and gain cardiovascular, muscular and additional health benefits from your efforts.

Arthritis sufferers often feel a lot of pain in their joints. Every movement can be painful, so high impact exercise may be out of the question. Moving your body gently and slowly can enable you to exercise without pain.

Obese, or heavily overweight people can suffer from orthopedic injuries if they set out on a high impact exercise regimen right off the bat. The best way for you to go about it is to ease into a fitness role through activities like walking and swimming.

Pregnant women are often unable to engage in high impact exercise. When you're pregnant, you can sometimes lose sight of your core balance, and low impact exercise helps prevent falls until the baby arrives.

Not only that, but you'll tire more easily when you're pregnant, and low impact exercise helps you work in movement - plus, it ensures the baby will be safe from harm compared to dangerous activities you may have done before you conceived.

There's another group of people who fit the demographic for low impact exercise - beginners! You never want to engage in difficult, advanced exercise when you're new because you can injure yourself.

(continued below...)


Recommendations & Sponsors:
Our Sponsors and Affiliates are what keep this newsletter and our website self help books, articles and resources free to you, so we appreciate your support when purchasing from our sponsors.

I'd love to help you with your optimal health and weight goals! Learn more here (<= tap or click image button)about the products that I've been taking myself for over 25 years, and that have helped millions of people.

Products can be ordered online and delivered to your door almost anywhere in the world.
Open the page with password: WT (in capitals)

One of the most powerful products I can recommend to my clients is the Thermojetics Beverage. It speeds up your metabolism and boosts your energy to burn more fat faster.

Delicious range of flavours, mix instant crystals with hot water or juice, enjoy in dozens of different ways throughout your day.

Just ask me for more info about Thermo or check out the page linked to below.





Being asked for a Password to view a site page? Not a problem!

Some of the site product pages are available only to Subscribers like you to view, that we have ongoing contact with, so they are password protected.



Just enter WT (in capitals)to open the page.



REPORT: "Low Impact Exercise Guide" continued:
Health Benefits of Low Impact Exercise

There are many benefits to low impact exercise. Exercise in general is good for you, and when you're stationary, your body can't fight disease and repair itself as well as when you get your blood flowing.

Low impact exercise helps with depression. If you suffer from anxiety, panic attacks, stress or depression, then you know the common feeling that happens with them.

You feel paralyzed, you might feel lethargic - basically, you don't want to move! You especially don't have the heart to embrace a high impact, exhausting routine.

So a low impact exercise regimen can help release endorphins in your body and give you some hope and happiness during your day. It will be even better if you engage in things you find fun (like dancing or swimming), or sign up for low impact exercise where you're socializing with others (like dance lessons)!

Low impact exercise improves your reflexes. This can be perfect for those who have suffered an injury - as well as the elderly population who has started to see some decline in this area of their lives.

This form of exercise helps with cardiovascular health, even if you're not vigorously moving about. All you're doing it shooting for your target heart rate, and with high impact activities, you usually go way over that target rate.

Low impact exercise helps lower your blood pressure. Whenever you exercise, you're strengthening your heart. The heart needs to be strong to pump blood vigorously through your body without working so hard, and exercise helps it get strong.

Weight loss is an obvious benefit to low impact exercise. Any time you're moving, you're burning calories. Sedentary individuals are more prone to gain weight and become obese.

It might take a little longer than if you were to adopt a high impact regimen, but the overall long-term weight loss will be the same if you stick to it and exercise consistently.

Best Low Impact Exercise Equipment

Many people who have to (or want to) go on a low impact exercise routine don't enjoy working out in public. But some love it for the socialization factor. If you don't have a pool, you can join a place like your local YMCA to get aquatic movement.

As for machines that help you with low impact workouts, you can either use these machines in the gym (with or without supervision by a trainer), or invest in good equipment for your home gym and do your exercise every day without excuse.

Ellipticals are the most sought after low impact machines. You can either invest in the foot pedals only, or get a full-scale machine that includes movement for your arms.

Stationary exercise bikes are perfect for low impact exercise. You have two choices - recumbent or upright. A recumbent bike allows you to sit in more of a bucket seat, where you're slightly reclined. An upright bike is what you would use when cycling outdoors, only this one is an indoor, stationary version.

Rowing machines are wonderful total body low impact workouts. You can get regular rowers that work with magnets, or you can invest in a water rower that uses fluid as the primary resistance factor.

Stair steppers and stair climbers are loved by many low impact exercise enthusiasts. You might think that stepping up stairs would be high impact, since it tends to wear many people out, but the impact on your joints is actually small.

Of course, you do have the option of increasing the resistance if you start to believe the machine has become too easy on your body - and this is a milestone that you'll be happy to achieve.

There are also many ways to get fit with a home fitness program for beginners that you can design for yourself to get fit at your own pace.

Whether you simply hate exercising or you have a valid reason for avoiding high impact workouts, you'll enjoy becoming addicted to fun, low impact exercise routines that get your heart pumping without causing you to wake up the next morning, barely able to move due to stiffness.

Learn more here about healthy ways to develop Lifetime Fitness with exercise.


We hope you found this report helpful to you and that you will put the content to good use for improving your health and wellbeing.

Learn more about improving your general health by getting better Nutrition for your Cells

We also have a free report that you can download when you are there about this subject!

We wish you well in your search for healthy diet solutions and your movement towards better health in all areas.

Contact Us if you would like a free private consultation with us about your health online.

To open page linked to below just enter WT in the password box on the page.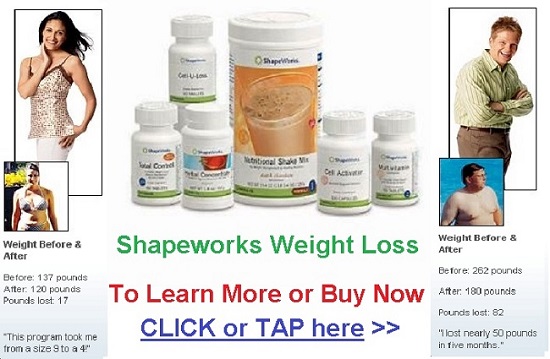 Warren's Notes :

I have been working with nutrition products for over 25 years now and that gives the chance to look back and have a bit more perspective on things.

Originally, sometime last century, I took over my family photographic business in a small town in country Australia.

We were photographers: doing weddings and portraits and all of those things and we had a retail business with camera sales and film processing and picture framing etc.

It was a busy life and marrying and having 4 children made it even busier.

As time passed though I found myself working harder and harder to financially just stay in the same place. It seemed I needed to keep doing more, and adding new things to my business, just to keep the staff paid and the bills sorted.

Then there was a change with the imminent emergence of digital photography and I knew that was going to fundamentally effect my traditional business.

I began looking at other options for additional income streams and when a friend rang me to talk about nutrition and nutrition products I checked it out.

I was fit and strong, training martial arts as I have said, but I was always tired. I'd been tired all my life so it seemed normal to me. Now I think that this was some form of Chronic Fatigue Syndrome (CFS) but back then I had no idea about any of that.

I tried the nutrition supplements, used a full program, just to see what they were like. Normally, using serious nutrition supplements, people feel a difference in energy levels after they start after just a few days. For me it was a few weeks (again indicating CFS).

Then one day I was up in the morning reaching for a shirt in my cupboard and I froze in shock. I realized that I could not remember getting out of bed! That was just stunning as all my life I had needed to force myself to wake up and to get up. I could not remember ever just waking and getting on with the day.

After 25 years now of not having the energy problems I realize what a massive difference to my life getting involved with nutrition has made.

Over the weeks to come I'll talk more about this in this ezine about the story that grew out of being involved with nutrition products and working with them and also about the things I have learned, the things that I have seen.

I'll also be able to write about other things that having energy has allowed me to do (last year I visited my 50th country and, God willing, there will be a lot more places to see in the future).

For now, I will just welcome you and thank you for taking the time to read through this.



Remember, any time you want to learn more about anything in this ezine, or just need a chat about your health, drop me a line and I'll email back as soon as I can, and if you leave your phone number I'll even call you back on my dime!

I'm a real person, with a passion for helping people, so drop me a line!


Have a Laff!
EXCERCISES TO PREPARE YOU FOR YOUR HOSPITAL EXPERIENCE

1. Lay nude on the front lawn and ask the weed man to probe you with his applicator.

2. Drink a quart of Sherwin-Williams Eggshell One-Coat Coverage Interior Flat White #2. Then have your child stuff his slinky down your throat.

3. Put a real estate agent's 'Open House' sign on your front yard and lie on your bed dressed in a paper napkin with straws stuck up your nose.

4. Put your hand down the garbage disposal while practicing your smile and repeating: "mild discomfort."

5. Set your alarm to go off every ten minutes from ten PM to seven AM, at which times you will alternately puncture your wrist with a Craftsman (squarehead) screwdriver and stab yourself with a knitting needle.

6. Remove all actual food from the house.

7. With several strands of Christmas lights strung from a coat tree and onto yourself, walk slowly up and down the hall.

8. Urinate into an empty lipstick tube.



Feel free to download and share the social media image below - ENJOY!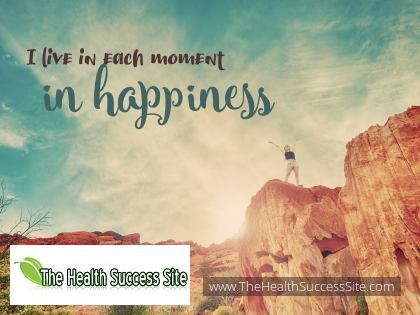 ~*~*~*~*

If you have any questions or would like to have direct contact to discuss anything related to this page, nutrition products or working with the nutrition industry then please send a note through the Contact Us form here on The Health Success Site

And you can also learn more about me on my profile page here: Warren Tattersall



~*~*~*~*~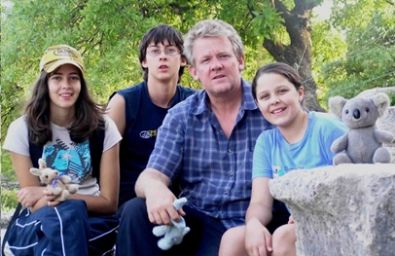 Thank you for joining us this week, I hope that you have found some extra motivation and inspiration to achieve lifetime optimal health!



To update yourself on our new resources and lifetime optimal health strategies just go to Your Health Online at The Health Success Site



Your Editor,
Warren Tattersall
www.TheHealthSuccessSite.com



~*~*~*~*

Remember to download your book for Subscribing!





The Ultimate Secrets of Healthy Heart & Longevity Finally Revealed! - Learn How You Can Add 10-20 More Years To Your Life By Reversing Arteriosclerosis & Curing Bad Habits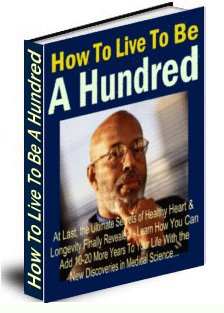 If you are under 20, you can increase your life-span by as much as 15 years.

Even if you are over 60, you can still enjoy more than two golden, bonus years by following the advice in this life-changing book!


Just mouse over the link below and click "right mouse button" and select "save target as" from the window that appears, to save this 200+ page book to your computer



ENJOY!



~~~~~~~~~~~~~~~~~~~~~~~~~~~~~~~


DISCLAIMER: All information is intended for your general knowledge only and is not a substitute for your counselor's advice or treatment.


Use of these products and tips are at your own risk. We make no warranty, express or implied, regarding your individual results.


~~~~~~~~~~~~~~~~~~~~~~~~~~~~~~~


DISCLOSURE: I may be an affiliate for products that I recommend. If you purchase those items through my links I will earn a commission.


You will not pay more when buying a product through my link. In fact, I oftentimes am able to negotiate a lower rate (or bonuses) not available elsewhere.


Plus, when you order through my link, it helps me to continue to offer you lots of free stuff. :)


Thank you, in advance for your support!


No Liability

Under no circumstances will the product creator, programmer or any of the distributors of this product, or any distributors, be liable to any party for any direct, indirect, punitive, special, incidental, or other consequential damages arising directly or indirectly from the use of this product.


This product is provided "as is" and without warranties.


Use of this product indicates your acceptance of the "No Liability" policy.


If you do not agree with our "No Liability" policy, then you are not permitted to use or distribute this product (if applicable.)


Failure to read this notice in its entirety does not void your agreement to this policy should you decide to use this product.


Applicable law may not allow the limitation or exclusion of liability or incidental or consequential damages, so the above limitation or exclusion may not apply to you.


The liability for damages, regardless of the form of the action, shall not exceed the actual fee paid for the product.


Note: Articles in this ezine may concern health treatments and references to trademark brands.


These articles are supplied for entertainment purposes only.


Any claims that are made in your use of them and any consequences of your use of them are your own responsibility.


You are advised to take legal advice in relation to setting up disclaimers and other aspects of your business.


~~~~~~~~~~~~~~~~~~~~~~~~~~~~~~~


Unsubscribe only if you want to stop receiving this ezine.


Instructions are below.


~~~~~~~~~~~~~~~~~~~~~~~~~~~~~~~