clients.

The book fully explains all the most popular and effective therapies and treatments that are most effective in beating chronic fatigue syndrome.

There are many methods and processes that you can try out for yourself to discover the ones that resonate best with your lifestyle and personal philosophies.

In 2012 I began co-writing a book about the CFS therapies that had worked for me and my clients.

The book fully explains all the most popular and effective therapies and treatments that are most effective in beating chronic fatigue syndrome.

There are many methods and processes that you can try out for yourself to discover the ones that resonate best with your lifestyle and personal philosophies.


Being asked for a Password to view a site page? Not a problem!

Some of the site product pages are available only to Subscribers like you to view, that we have ongoing contact with, so they are password protected.


Just enter WT (in capitals)to open the page.



REPORT: "Keep Contagious Stress At Bay" continued:
Vaccinate Yourself From Other People's Stress
It's these types of people that we have to be careful of - the ones so mired in their own pity party that they can't breathe - and they want you there with them so they don't feel so alone.
Instead of being inspired by your positive outlook and using it to improve their own lives, they prefer to drag you down with them. They want to not feel so alone, and if you allow them to, they'll chain you to their problems.
There are some people who you have to (or want to) continue being around. For these individuals, we need to have a plan in place where you can manage their stress so that it's not affecting you.
This is a situation where you know ahead of time what you're getting into, and yet you're able to prevent their troubles from infecting your own life. There are three ways you can achieve this.
First, you can try steering conversation away from the repeat stress topics. For example, let's say your friend continually gripes their spouse every time you get around them.
You just have to acknowledge what they say, offer condolences that they're going through that, and then perk the conversion up to something more positive. Here is a sample conversation for you to see how it works:
Friend: "I'm so annoyed with Jeff. He never spends time with me anymore - he's always out with his friends."
You: "I understand that must hurt your feelings. Hey! Why don't we get together next week and do something fun! Have you ever been to one of those paint and wine parties at the art store?"
You let the friend know that you heard what they said. You offered condolences. And you tried to present a positive spin on the situation. If they try to drag you back into the conversation, just nod, and "I'm sorry," and change the topic again.
Never give them more ammunition than that. If you start asking questions and trying to be a relationship counselor, then it will just frustrate you.
You might also want to get the business card of a relationship counselor and say something like, "I'm so sorry. I thought about you and picked this up the other day - since I'm not equipped to help you deal with it, so I hope this helps!" and then turn the conversation on to another topic.
The second thing you can do is fortify your own outlook - not taking on their problems. If you're able to do this, your friend can mutter on and on about their woes and you'll be just fine nodding your head, sympathizing, and never let it invade your emotional well-being.
You have to understand that not every problem is fixable. Not every person truly wants to fix their problems, either. Some just love having things to gripe about.
Call them Negative Nellies or whatever you want, but the truth is, they don't know anything other than unhappiness and you'll never break through - so you can listen, but refuse to fix for them.
Lastly, you can help as much as possible without hindering yourself. What if a friend came to you complaining about her career? If she was struggling to pay her bills month after month - and yet you enjoy a great deal of wealth.
Would you feel obligated to loan money all the time? Instead, offer advice about resources they can use to change their life - but don't make their problems your problems.
Setting Uncomfortable Boundaries That Offer You a Better Life
Sometimes when you're unable to distance yourself in one way (like becoming emotionally un-invested in their issues), you have to distance yourself a different way - physically.
It doesn't mean you have to cut all ties with someone (although in extreme cases, that may be what has to happen, depending on how bad it's affecting you and your family).
Set a limit on your phone conversations. If your friend has a habit of calling you after work and droning on and on for two hours about their horrible life, make it a point to end the conversation at a certain amount of time, like 15-20 minutes. In fact, you might tell the person when they first call that you can't talk long.
Meet with them in settings where other people or distractions are present. These kinds of stressed people usually want all of the attention on themselves.
They don't want to share the spotlight, so by forcing it to be in a place where your attention is divided, they'll feel less like sharing - or if they do, you'll easily be able to get out of the conversation and seek relief.
Be honest with them about how their stress is affecting your life. Some people just aren't aware of how they act.
In a loving way, let them know that you care about them and sympathize with their situation - but you have to alleviate stress in your life for your own reasons, so you'll need to keep the conversation light.
You can learn more here about what's involved with successful
stress management
for better health and happiness.
We hope you found this report helpful to you and that you will put the content to good use for improving your health and wellbeing.
Learn more about improving your general health by getting better
Nutrition for your Cells
We also have a free report that you can download when you are there about this subject!
We wish you well in your search for healthy diet solutions and your movement towards better health in all areas.
Contact Us
if you would like a free private consultation with us about your health online.
To open page linked to below just enter
WT
in the password box on the page.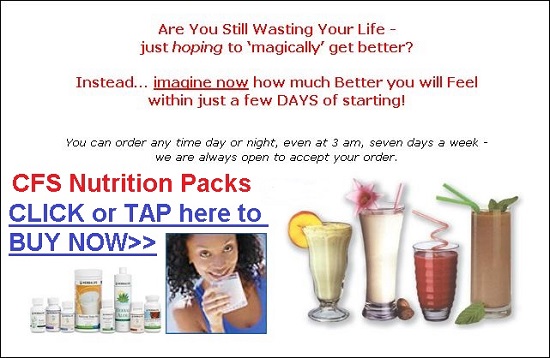 Warren's Notes :

Hi
Here in Australia we often talk about weather. Right now we are in the heart of Summer. You would expect that it is probably hot.
The last couple of weeks in my town we have had temperatures most days ranging between about 34 deg. Celsius and 43 degrees (89 to about 110 deg Fahrenheit). When there are runs of several days in the high 30's, 100 deg Fahrenheit, it tends to get people's attention.
We watch the news about snow storms and frozen floods in USA and Europe and the difference in the seasons is quite stark.
Personally, I don't mind the heat, hey, it's the middle of Summer, what do you expect?? I find that is we do not get some really hot days then Summer passes and everyone says "what happened to Summer?". They will not be doing that this year.
I hope you are warm this week if you are in the cold and not over cooked if you are reading this here in Australia.
Warm wishes
Warren
Remember, any time you want to learn more about anything in this ezine, or just need a chat about your health, drop me a line and I'll email back as soon as I can, and if you leave your phone number I'll even call you back on my dime!

I'm a real person, with a passion for helping people, so drop me a line!


Have a Laff!
A Hunting we will go....
A couple of hunters are out in the woods when one of them falls to the ground. He doesn't seem to be breathing and his eyes are rolled back in his head.
The other guy whips out his mobile phone and calls 911.
"My friend is dead! What can I do?" he says.
The operator, in a calm, soothing voice, says "Just take it easy. First, let's make sure he's dead."
There's silence, then a shot is heard.
The guy comes back on the line and says, "OK, now what?"




Feel free to download and share the social media image below - ENJOY!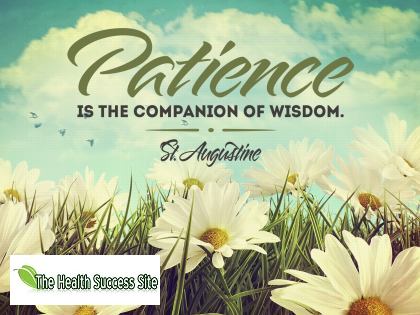 ~*~*~*~*
If you have any questions or would like to have direct contact to discuss anything related to this page, nutrition products or working with the nutrition industry then please send a note through the
Contact Us
form here on The Health Success Site
And you can also learn more about me on my profile page here:
Warren Tattersall
~*~*~*~*~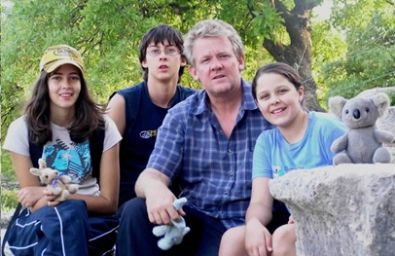 Thank you for joining us this week, I hope that you have found some extra motivation and inspiration to achieve lifetime optimal health!
To update yourself on our new resources and lifetime optimal health strategies just go to Your Health Online at The Health Success Site


Your Editor,
Warren Tattersall
www.TheHealthSuccessSite.com



~*~*~*~*

Remember to download your book for Subscribing!





The Ultimate Secrets of Healthy Heart & Longevity Finally Revealed! - Learn How You Can Add 10-20 More Years To Your Life By Reversing Arteriosclerosis & Curing Bad Habits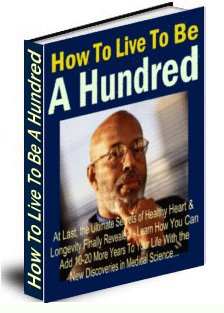 If you are under 20, you can increase your life-span by as much as 15 years.

Even if you are over 60, you can still enjoy more than two golden, bonus years by following the advice in this life-changing book!


Just mouse over the link below and click "right mouse button" and select "save target as" from the window that appears, to save this 200+ page book to your computer



ENJOY!



~~~~~~~~~~~~~~~~~~~~~~~~~~~~~~~


DISCLAIMER: All information is intended for your general knowledge only and is not a substitute for your counselor's advice or treatment.


Use of these products and tips are at your own risk. We make no warranty, express or implied, regarding your individual results.


~~~~~~~~~~~~~~~~~~~~~~~~~~~~~~~


DISCLOSURE: I may be an affiliate for products that I recommend. If you purchase those items through my links I will earn a commission.


You will not pay more when buying a product through my link. In fact, I oftentimes am able to negotiate a lower rate (or bonuses) not available elsewhere.


Plus, when you order through my link, it helps me to continue to offer you lots of free stuff. :)


Thank you, in advance for your support!


No Liability

Under no circumstances will the product creator, programmer or any of the distributors of this product, or any distributors, be liable to any party for any direct, indirect, punitive, special, incidental, or other consequential damages arising directly or indirectly from the use of this product.


This product is provided "as is" and without warranties.


Use of this product indicates your acceptance of the "No Liability" policy.


If you do not agree with our "No Liability" policy, then you are not permitted to use or distribute this product (if applicable.)


Failure to read this notice in its entirety does not void your agreement to this policy should you decide to use this product.


Applicable law may not allow the limitation or exclusion of liability or incidental or consequential damages, so the above limitation or exclusion may not apply to you.


The liability for damages, regardless of the form of the action, shall not exceed the actual fee paid for the product.


Note: Articles in this ezine may concern health treatments and references to trademark brands.


These articles are supplied for entertainment purposes only.


Any claims that are made in your use of them and any consequences of your use of them are your own responsibility.


You are advised to take legal advice in relation to setting up disclaimers and other aspects of your business.


~~~~~~~~~~~~~~~~~~~~~~~~~~~~~~~


Unsubscribe only if you want to stop receiving this ezine.


Instructions are below.


~~~~~~~~~~~~~~~~~~~~~~~~~~~~~~~