Green tea has become popular for its antioxidants and flavonoids. Drinking green tea can help you to lose weight, reduce your risk of disease, and is a great alternative to coffee.

Olive oil is chock full of omega-3 fatty acids. It's the perfect oil for cooking just about any type of foods. Plus, your body can use the chemicals in the oil to make anti-inflammatory molecules inside it.

Olive oil helps lower your bad cholesterol and can reduce the risk of arthritis and other inflammatory illnesses. This is one of the best cooking oils you can use and it doesn't have to cost an arm and a leg.

Leafy green such as spinach, kale, and mustard greens are full of anti-oxidants. You can eat them in salads, cooked in dishes, or enjoy them blended in a smoothie.

Leafy greens are high in iron, calcium, omega-3 fatty acids, and fiber - making them a super food when it comes to your health and managing your weight. Eating leafy greens daily will make a big difference in your state of inflammation.

Sweet potatoes are simple foods that have complex nutrition. They're full of fiber, vitamin C, and vitamin B6. All of these antioxidants help you reduce inflammation in the body.

It's important that you don't take away the nutritional value by frying them in saturated fats. Instead, roast them, bake them, or sauté them in olive oil. Also, make sure you eat the skin that provides the most nutrition.

Nuts - including walnuts, almonds, pecans, and macadamia nuts - are full of healthy fats and antioxidants. Grabbing a handful of nuts between meals is the perfect way to snack your way toward weight loss and wellness.

They're high in calories, though, so you still have to watch your portions with these delicious foods.

Garlic, spices, and herbs are treasures that can help any meal taste better, but they're also full of antioxidants. Garlic can be eaten daily to reduce inflammation and help you lose weight and get healthy.

Some wonderful herbs include:

· Turmeric
· Oregano
· Basil
· Thyme
· Rosemary
· Parsley

When it comes to spices, you can't go wrong with cinnamon. It's recommended that you eat at least one teaspoon of cinnamon each day for optimum health. You can also purchase capsules if you don't enjoy the flavor.

Living an Anti-Inflammatory Lifestyle

You can get rid of most of the foods that are inflammatory by avoiding processed foods. These often contain refined flour, refined sugar, and artificial ingredients that can lead to inflammation.

Choosing to eat as many whole foods as possible will help you reduce inflammation. Over time, your body will shut down the inflammatory process and you'll actually begin to heal.

Human growth hormone will be produced to help restore damage and help you look and feel younger. Without having to count calories or measure every bite of food that you eat, you'll be able to enjoy weight loss.

This is especially true if you're experiencing a lot of weight gain in the area of your belly. You'll notice that your abdomen gets leaner and weight literally just falls off of you.

And you'll be reducing your risk of cancer, heart disease, arthritis, and other diseases linked to inflammation. In addition to your diet, you also want to watch some other lifestyle elements.

For example, it's important to reduce stress as much as possible because it can be just as damaging to the body as a diet high in inflammatory ingredients.

Taking time to manage stress through relaxation, exercise, and even < href=https://www.thehealthsuccesssite.com/Meditation-techniques.html>meditation can help a great deal.

You also need to make sure you get enough sleep each night. When you don't get enough sleep, your body produces cortisol to help you deal with the stress on your body. This leads to inflammation.

Through a healthy diet, moderate exercise, stress management, and adequate sleep, you can lower your body's inflammatory response and lose weight. Not only will you lose weight, but you'll have more energy and you'll look younger than ever.

There's no need to deprive your body of calories or to live at the gym to lose weight. Of course, it's okay to have an occasional treat that includes an inflammatory food.

Overall, though, you want most of your nutrition to come from foods that are full of antioxidants and will help you reduce inflammation in your cells.

Make sure that you start checking labels and avoid foods that are making you fat and sick.

One of the most common effects of inflammation is Chronic Fatigue Syndrome. If you are constantly exhausted, and have a low immune system to fight common bugs like the cold, check out here if you have the symptoms of Chronic Fatigue Syndrome and learn how to start getting your life back.

We hope you found this report helpful to you and that you will put the content to good use for improving your health and wellbeing.

Learn more about improving your general health by getting better Nutrition for your Cells

We also have a free report that you can download when you are there about this subject!

We wish you well in your search for healthy diet solutions and your movement towards better health in all areas.

Contact Us if you would like a free private consultation with us about your health online.

To open page linked to below just enter WT in the password box on the page.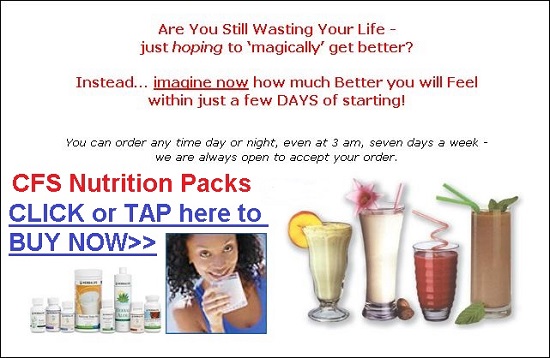 Warren's Notes :

Hello Again,

I hope your week has been kind to you.

It has been an interesting week here and I have something to ponder that keeping a back corner of my mind busy. I think I will write about that today as it is something that I am finding a bit challenging and that I should have been working on a long, long, time ago. As most people reading this will be younger than I am it may be worth considering yourself before bad habits set in.

I mentioned a few weeks ago that the house I bought when I was about 20 years old, and that we lived in after we were married, and that we had our children in, had been renovated over the past few years and put on the market. That was about a 3 years of project for me, taking time, and work, and quite a lot of cash from general income.

It was sold and the settlement was on Friday so the old home is now gone, there is cash sitting in the bank from that which can be used for complete makeover of our current house, the work and the expense of the last project is finished. It is a good time.

What is the issue then?

My friend Helena, who has been a major force behind the setting up of The Health Success Site, has challenged me to decide what I am going to do to recognize the successful conclusion of the project. She says that if you do not stop and recognize something well done, something successful, then it sucks the joy out of things and life is not as bright and as vibrant as it should be.

We have had this conversation before over the years and I had been working on it, but of late, I have not taken the time to celebrate when things go well. I have a strong work ethic, do the job. When the job is done it has become natural for me to say "Yep. Tick that box as done" and just move on. Not stopping to reflect, to appreciate, even to thank God sometime, for the good things.

There is something about appreciation for what have worked which is important. Allowing yourself some time to relax and refresh and review and to ponder. I find I get busy and have too many things happening and there is a whole happy and joyful part of living that can be lost.

So again, Helene has challenged me to stop and think about what I am going to do for myself to celebrate the end of a long project like that, and the good things that have come from it.

I don't have the answers at the moment but it is on my mind and I thought I would raise it today. When you finish a project, have a win, something turns out very successfully, do you stop and smell the roses? Do you do something to celebrate it? Do you allow that success to seep into your soul and bring you joy?

I am not saying to get stuck there and not move on. I am just talking about taking time to celebrate. Myself I am the other way, I tend to just go on and start working on something else. Hard habit to break. I'm working on it. It has taken someone watching what I do from outside to stop and me and to point out that we all need to keep that balance, and allow some joy into our lives.

Today I thought this was worth passing that thought on.

When I figure out what I would actually like to do for myself, some sort of recognition, I will let you know.

Till then, I hope your projects are working for you, or that you are making progress on them, and that the coming week is kind to you.

Warm regards

Warren

Remember, any time you want to learn more about anything in this ezine, or just need a chat about your health, drop me a line and I'll email back as soon as I can, and if you leave your phone number I'll even call you back on my dime!

I'm a real person, with a passion for helping people, so drop me a line!


Have a Laff!
10 Words That Don't Exist, But Should:

1. AQUADEXTROUS - adj. Possessing the ability to turn the bathroom faucet on and off with your toes.

2. CARPERPETUATION - n. The act, when vacuuming, of running over a string or a piece of lint at least a dozen times, reaching over and picking it up, examining it, then putting it back down to give the vacuum one more chance.

3. DISCONFECT - v. To sterilize a piece of candy you dropped on the floor by blowing on it, assuming this will somehow "remove" all the germs.

4. ELBONICS - n. The actions of two people maneuvering for one armrest in a movie theater (airplane).

5. FRUST - n. The small line of debris that refuses to be swept onto the dust pan and keep backing a person across the room until he finally decides to give up and sweep it under the rug.

6. LACTOMANGULATION - n. Manhandling the "open here" spout on a milk container so badly that one has to resort to the "illegal" side.

7. PEPPIER - n. The waiter at a fancy restaurant whose sole purpose seems to be walking around asking diners if they want ground pepper.

8. PHONESIA - n. The affliction of dialing a phone number and forgetting whom you were calling just as they answer.

9. PUPKUS - n. The moist residue left on a window after a dog presses its nose to it.

10. TELECRASTINATION - n. The act of always letting the phone ring at least twice before you pick it up, even when you're only six inches away.



Feel free to download and share the social media image below - ENJOY!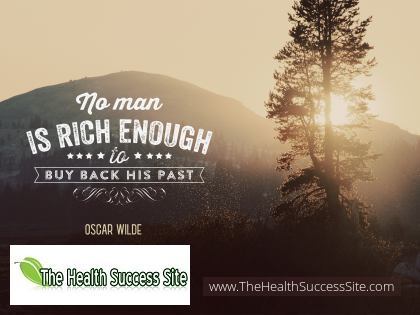 ~*~*~*~*

If you have any questions or would like to have direct contact to discuss anything related to this page, nutrition products or working with the nutrition industry then please send a note through the Contact Us form here on The Health Success Site

And you can also learn more about me on my profile page here: Warren Tattersall



~*~*~*~*~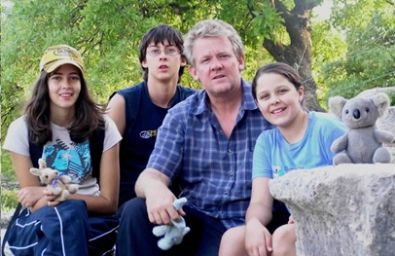 Thank you for joining us this week, I hope that you have found some extra motivation and inspiration to achieve lifetime optimal health!



To update yourself on our new resources and lifetime optimal health strategies just go to Your Health Online at The Health Success Site



Your Editor,
Warren Tattersall
www.TheHealthSuccessSite.com



~*~*~*~*

Remember to download your book for Subscribing!





The Ultimate Secrets of Healthy Heart & Longevity Finally Revealed! - Learn How You Can Add 10-20 More Years To Your Life By Reversing Arteriosclerosis & Curing Bad Habits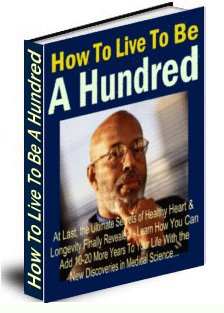 If you are under 20, you can increase your life-span by as much as 15 years.

Even if you are over 60, you can still enjoy more than two golden, bonus years by following the advice in this life-changing book!


Just mouse over the link below and click "right mouse button" and select "save target as" from the window that appears, to save this 200+ page book to your computer



ENJOY!



~~~~~~~~~~~~~~~~~~~~~~~~~~~~~~~


DISCLAIMER: All information is intended for your general knowledge only and is not a substitute for your counselor's advice or treatment.


Use of these products and tips are at your own risk. We make no warranty, express or implied, regarding your individual results.


~~~~~~~~~~~~~~~~~~~~~~~~~~~~~~~


DISCLOSURE: I may be an affiliate for products that I recommend. If you purchase those items through my links I will earn a commission.


You will not pay more when buying a product through my link. In fact, I oftentimes am able to negotiate a lower rate (or bonuses) not available elsewhere.


Plus, when you order through my link, it helps me to continue to offer you lots of free stuff. :)


Thank you, in advance for your support!


No Liability

Under no circumstances will the product creator, programmer or any of the distributors of this product, or any distributors, be liable to any party for any direct, indirect, punitive, special, incidental, or other consequential damages arising directly or indirectly from the use of this product.


This product is provided "as is" and without warranties.


Use of this product indicates your acceptance of the "No Liability" policy.


If you do not agree with our "No Liability" policy, then you are not permitted to use or distribute this product (if applicable.)


Failure to read this notice in its entirety does not void your agreement to this policy should you decide to use this product.


Applicable law may not allow the limitation or exclusion of liability or incidental or consequential damages, so the above limitation or exclusion may not apply to you.


The liability for damages, regardless of the form of the action, shall not exceed the actual fee paid for the product.


Note: Articles in this ezine may concern health treatments and references to trademark brands.


These articles are supplied for entertainment purposes only.


Any claims that are made in your use of them and any consequences of your use of them are your own responsibility.


You are advised to take legal advice in relation to setting up disclaimers and other aspects of your business.


~~~~~~~~~~~~~~~~~~~~~~~~~~~~~~~


Unsubscribe only if you want to stop receiving this ezine.


Instructions are below.


~~~~~~~~~~~~~~~~~~~~~~~~~~~~~~~