"Without continuous personal development you are now all that you will ever become, and hell starts when the person you are, meets the person you could have been."
– Eli Cohen


"Success is neither magical or mysterious. Success is the natural consequence of consistently applying the basic fundamentals."
– Jim Rohn





Being asked for a Password to view a site page? Not a problem!

Some of the site product pages are available only to Subscribers like you to view, that we have ongoing contact with, so they are password protected.


Just enter WT (in capitals)to open the page.



REPORT: "15 Sensible Diet Tips for Maximum Weight Loss" continued:
Use Meat and Fattening Foods Sparingly

We're so used to making meat the center attraction in our meals, but it's not the healthiest move when it comes to your diet efforts.

Instead of taking up half of your plate with a piece of roast, cut a 3 or 4-ounce piece and use the rest of the room on your plate to pile on the vegetables and healthy side items.

You might save your meat as the encore item – the treat you indulge in after you consumer all of your healthy vegetables. Start your meal out with a nice salad or even a vegetable-based soup. Cut the meat that you do put on your plate into small pieces and savor each bite and its flavors.

If you want to, you can even buy one of those plates that allocate enough room for each serving. It's a good way to start learning about appropriate meal portions. It's not a necessity, though. A good size of meat is about as big as a deck of playing cards.

Don't forbid yourself to have something. That's never healthy for your diet mentality. And quit using food as a reward, because it causes some people to binge or sneak foods they can't have access to at all times.

Once you remove the guilt associated with "bad" foods and realize that all food has some sort of nutritional value or purpose, you won't feel as if you have to gorge on it because you've been denying yourself for too long.

Be Careful of Who You Buddy Up With

Is it true that friends can make you fat? Maybe not literally, but hanging around people who are always discussing their diet (or lack thereof) can have a positive or negative impact on your own success.

You want to be mindful of who you pair up with if you're using some sort of buddy system to help you lose weight. Here are some things to keep in mind before saying "yes" to a partner who wants to share your weight loss journey with you:

· Choose someone who isn't an Eeyore when it comes to life. In the Winnie the Pooh story, there's an old donkey who always thinks the worst of every situation. The last thing you want bringing you down is a diet partner who complains constantly about what they can't have or what they have to do to lose weight.

· Pick a partner who has similar weight loss goals. It's harder to share your journey if you need to lose 100 pounds and you're partnered up with someone who is trying to shed those last 5 pounds on her tummy (that you can't even see). And it's also harder to stay motivated if you need to lose 50 pounds and it comes off slower than your friend who needs to lose 200 pounds – because they may drop their weight faster before they plateau.

· Choose a partner that can inspire and motivate you. There are some people who you just know will achieve their goals once they set their minds to something. You want to be connected to this type of diet partner – especially if you struggle with being a quitter yourself.

· Don't pick someone who's too stringent. You may not both be following the same plan. For instance, if you're on a healthy diet but she's on a high protein diet, she might nitpick every bite you put in your mouth that isn't in line with what she's doing.

· Figure out what you want in a diet partner. Do you want someone to literally walk with you or workout with you every day? Is it enough to check in once a week or once a month? Everyone is different and you need to have the same idea of what the accountability measures should be.

If you don't know of anyone in your life that you'd want to partner with – or don't like your options – consider going online to find a diet buddy. There are many sites like SparkPeople.com that can help you connect to someone in the same boat. And if you have a diet partner you dislike, speak up and let them know you need to break away from the situation.

Pack Your Lunch So There Are No Excuses

If you work outside of the home, then you know the temptations and appeal of dining out at lunchtime. It gives you a break from the office, and it tastes great. Even people on a budget often keep room in their finances for restaurant lunches – and that can be a bad decision for a dieter.

Many restaurants give portions that are two to three sizes bigger than what you should be eating. And they sneak fat and calories into meals that sound healthy, but really don't do any favors for your diet.

Planning ahead and packing your lunch is usually better for you when you want to lose weight. And don't think you have to be relegated to brown paper bag PB&J meals, either! There are many lunch box containers like Bento Boxes that help you create fantastic meals that can be warmed up in the office microwave.

Stores now have insulated containers so that your meal can stay hot or cold for you. This is more advanced than the traditional thermos that used to come in children's lunchboxes over the decades.

Make sure you pack some healthy snack options. Instead of grazing at your cubicle mate's candy container, you'll be able to pull out a baggie of fresh fruit or vegetables to help you get a quick pick me up in the meal department.

You can still get a break from the office with a lunch that you pack from home. You can go out in your car and listen to a book on CD, go to a park for a relaxing picnic while you read a book, and just take your meal outside on the company property and find a good spot to enjoy your meal.

Be a Picky Restaurant Customer

Many people feel too shy to customize their order in a restaurant. But being picky can shave many calories off of your meal and still allow you to enjoy delicious food that's prepared for you in a nice atmosphere.

The first thing you want to do is check the restaurant's online menu before you head out the door. Know ahead of time whether or not they have healthy fare to choose from. Some places, like Chili's, have this already built into their menu.

You can order from their Lighter Choices menu, where each meal is guaranteed to have no more than 750 calories, 25 grams fat and 8 grams saturated fat. Of course that still doesn't mean you should clean your plate – 750 calories for one meal is a lot, so consider splitting it up with a to go box.

What if the restaurant doesn't have a diet menu section? Just go to the online menu area that lists nutritional information. At a quick glance on a site like OliveGarden.com, you can see that the Mussels di Napoli would be a better option at 180 calories than the Lasagna Fritta, which packs over 1,080 calories.

If you don't see what you want, then ask the waiter or waitress if the chef can lighten up your favorite dish. They may be able to grill, instead of fry your chicken, or leave the sauces on the side if they're laden with calories.

Some of the choices you'll have to make on your own. For instance, instead of getting a twice-baked potato, you might get steamed broccoli for the better health option that will contribute to your weight loss.

Don't Be the Type of Dieter Who Sets Themselves Up for Failure

Goals are a great thing to have – but they can destroy your sense of confidence when it comes to losing weight if you set your goals so high that they're impossible to achieve. Who wants to see that they've failed day after day?

You don't want to set unhealthy weight loss goals, either. Part of the benefit of losing weight is that you improve your health. But if you lose too much weight too fast, by doing things like starving yourself, you can damage your health instead.

A healthy way to lose weight is to set a goal of 1-2 pounds per week. That can be disappointing to people who are in a hurry to shed pounds, but people who do lose weight slowly usually keep it off longer than those who yo-yo quickly up and down with their weight.

You don't have to go by pounds alone. You can set all sorts of goals, such as

· Reducing your soda intake by 1 per day.
· Losing one-half inch from your waist (or thigh or arms, etc.) each week.
· Cutting out 500 calories from your usual intake for 30 days in a row.
· Not eating out for a whole month.
· Drinking 8 glasses of water each day for a week.

There are many ways to celebrate your successes. Choose several goals in the near future so that you can constantly be patting yourself on the back instead of whining about how you failed to reach yet another goal for the week.

Celebrate the Health Benefits Your Weight Loss Is Delivering

You should always have a check up with your doctor before you begin any weight loss regimen. But there's another reason you want to have this appointment under your belt beforehand. It's to get a readout of all of your current health stats so that you can enjoy the change you're getting as you say goodbye to unwanted pounds.

Ask your doctor to run a blood panel on you so that you can find out the numbers for things such as:

· Blood sugar
· Blood pressure
· HDL (good) cholesterol
· LDL (bad) cholesterol
· Triglycerides

In most cases, these numbers will improve when you lose weight and get more active. That will be another indicator to you that what you're doing is working and shouldn't be altered back to your bad habits.

Whenever you're on a diet, you can go back to your doctor for another blood panel without having to make a full checkup appointment. They'll mail you your results and then you can compare and proudly look at the difference in your numbers.

Find Non Food Rewards to Give Yourself

You can set goals – both long-term and short-term, and with those goals, you need to have a non-food reward to give yourself. If money isn't an issue, then feel free to pamper yourself with life's luxuries (such as a mani/pedi or body massage).

If you're on a budget, then find ways to say you're proud of yourself that don't dig into the pocket book. You might give yourself a day to relax instead of doing chores around the house. Sit down and read a good book and enjoy a relaxing bath instead.

Plan a day out that doesn't cost an arm and a leg – like a movie date! Or just go enjoy a museum or spend the day at the park with your kids.

Some people find a simple reward in heading to a store and just trying on clothes in their new smaller size – even if they aren't going to be spending any money that day.

Rewards that are non-food can be small, too. A new eye shadow or lipstick costs under $10 but can be a nice reward for all of your hard work. One woman had a great idea to celebrate her weight loss "wins:"

She would buy a $1 scratch off lottery ticket for each small goal she met. If she won money, she would splurge on herself. If she didn't, she kept the ticket as a reminder of all of her "wins" that she's had in her battle of the bulge.

Another idea is to sock away $1 to $5 for every goal that you meet. The money will add up until you have plenty to do something nice for yourself.

Regardless of whether you use monetary rewards or not, you need to celebrate your milestones as you reach each one during your weight loss journey.

Create a Schedule to Implement These 15 Tips

Don't try to do everything at once or else you'll become overwhelmed with it all. Instead, just pick one new tip to implement each week. That way it will easily become a routine habit for you without causing you extra pressure and stress.

Developing good dietary habits means making lifetime changes. No one wants to be shocked into a total diet makeover in one day. It's a recipe for disaster if you make it impossible to achieve.

We hope you found this report helpful to you and that you will put the content to good use for improving your health and wellbeing.

Learn more about improving your general health by getting better Nutrition for your Cells

We also have a free report that you can download when you are there about this subject!

We wish you well in your search for healthy diet solutions and your movement towards better health in all areas.

Contact Us if you would like a free private consultation with us about your health online.

To open page linked to below just enter WT in the password box on the page.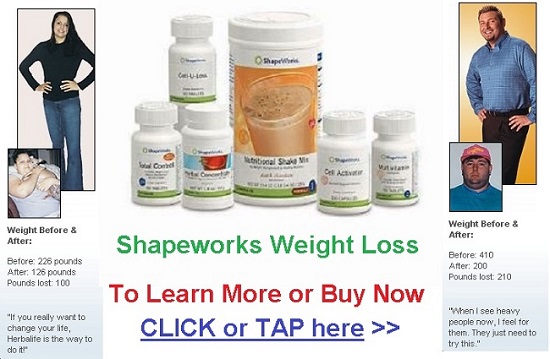 Warren's Notes :

Hi, Hope your week has been kind to you.

I am still enjoying being able to get out and about after the time of limited mobility and not being able to drive with the hip thing.

The period without any realistic exercise has not been kind to my weight so it is now time to pay attention to that again. It's nice to know what needs to be done for sustained an healthy weight loss though so it is not a problem.

What has been more of a problem this week has actually been helping my mum. She has aged and had a few falls that led her to moving into an assisted living facility here in our little town. We are blessed that the facility is just excellent with lots of room in her little 'unit', good processes at the facility, and great staff who seem to follow the processes naturally. They are all warm and friendly and professional.

Mum moved in a while ago, it has been a couple of months now, and she has settled in really well. One thing with a small town is that you know people and it was a bit like an old girls' school reunion for her when we moved in there.

When that moves happens though then her house needs to be sorted. We have been bringing all the family up from the city to visit and to collect something personal for themselves from the family home (I have 2 brothers and there are a total of 7 grandchildren).

Now we get to the more mundane part of sorting everything and mum and I have been doing 2 hour sessions over the weekend looking at every single thing left in the house to see what she might want in her new home, or to pass on to someone, or that she is prepared to be given to charity. Anything left over would then be thrown out.

We ended up with a pile of papers that filled a big recycling bin. I guess if the papers were in a stack they would have been 5 foot (1.5 meters) high.

Every other thing she has had a chance to look at and make a decision about.

It is a long process and there are so many personal things to sort. Photos have been set aside and are being dealt with later but as to the rest, mum was a bit amazed about how much 'stuff' you collect in a house.

All those things that were so important at the time and now just don't seem to matter anymore. It has been an interesting exercise in reviewing what is actually important in life.

Lot more work to do but we made huge progress over the weekend.

I hope your weekend has been kind to you as well.

Best wishes

Warren

Remember, any time you want to learn more about anything in this ezine, or just need a chat about your health, drop me a line and I'll email back as soon as I can, and if you leave your phone number I'll even call you back on my dime!

I'm a real person, with a passion for helping people, so drop me a line!


Have a Laff!
We Are But Dust... ENJOY!

JACK (age 3) was watching his Mom breast-feeding his new baby sister. After a while he asked: "Mom why have you got two? Is one for hot and one for cold?"

MELANIE (age 5) asked her Granny how old she was. Granny replied she was so old she didn't remember any more. Melanie said, "If you don't remember you must look in the back of your panties. Mine say five to six."

STEVEN (age 3) hugged and kissed his Mom goodnight. "I love you so much, that when you die I'm going to bury you outside my bedroom window."

BRITTANY (age 4) had an earache and wanted a painkiller. She tried in vain to take the lid off the bottle. Seeing her frustration, her Mom explained it was a childproof cap and she'd have to open it for her. Eyes wide with wonder, the little girl asked: "How does it know it's me?

SUSAN (age 4) was drinking juice when she got the hiccups. "Please don't give me this juice again," she said, "It makes my teeth cough."

MARC (age 4) was engrossed in a young couple hugging and kissing in a restaurant. Without taking his eyes off them, he asked his dad: "Why is he whispering in her mouth?"

CLINTON (age 5) was in his bedroom looking worried. When his Mom asked what was troubling him, he replied, "I don't know what'll happen with this bed when I get married. How will my wife fit in?"

JAMES (age 4) was listening to a Bible story. His dad read: "The man named Lot was warned to take his wife and flee out of the city but his wife looked back and was turned to salt." Concerned, James asked: "What happened to the flea?"

TAMMY (age 4) was with her mother when they met an elderly, rather wrinkled woman her Mom knew. Tammy looked at her for awhile and then asked, "Why doesn't your skin fit your face?

I think this Mom will never forget this particular Sunday sermon. "Dear Lord," the minister began with arms extended toward heaven. "Without you, we are but dust." He would have continued but at that moment my very obedient daughter (who was listening!) leaned over to me and asked quite audibly, "Mom, what is butt dust?"



Feel free to download and share the social media image below - ENJOY!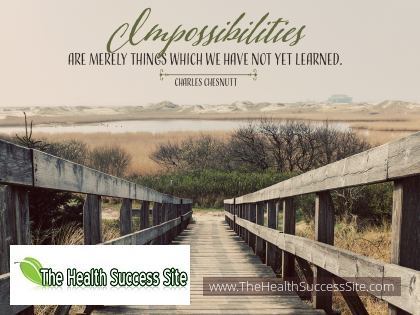 ~*~*~*~*

If you have any questions or would like to have direct contact to discuss anything related to this page, nutrition products or working with the nutrition industry then please send a note through the Contact Us form here on The Health Success Site

And you can also learn more about me on my profile page here: Warren Tattersall



~*~*~*~*~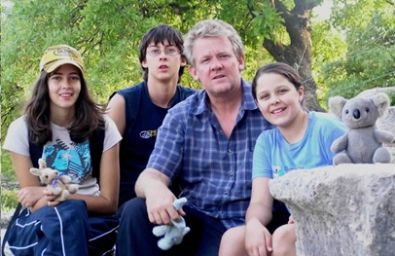 Thank you for joining us this week, I hope that you have found some extra motivation and inspiration to achieve lifetime optimal health!



To update yourself on our new resources and lifetime optimal health strategies just go to Your Health Online at The Health Success Site



Your Editor,
Warren Tattersall
www.TheHealthSuccessSite.com



~*~*~*~*

Remember to download your book for Subscribing!





The Ultimate Secrets of Healthy Heart & Longevity Finally Revealed! - Learn How You Can Add 10-20 More Years To Your Life By Reversing Arteriosclerosis & Curing Bad Habits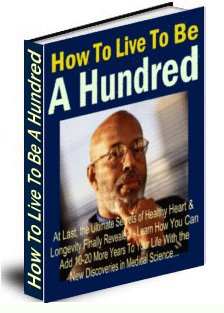 If you are under 20, you can increase your life-span by as much as 15 years.

Even if you are over 60, you can still enjoy more than two golden, bonus years by following the advice in this life-changing book!


Just mouse over the link below and click "right mouse button" and select "save target as" from the window that appears, to save this 200+ page book to your computer



ENJOY!



~~~~~~~~~~~~~~~~~~~~~~~~~~~~~~~


DISCLAIMER: All information is intended for your general knowledge only and is not a substitute for your counselor's advice or treatment.


Use of these products and tips are at your own risk. We make no warranty, express or implied, regarding your individual results.


~~~~~~~~~~~~~~~~~~~~~~~~~~~~~~~


DISCLOSURE: I may be an affiliate for products that I recommend. If you purchase those items through my links I will earn a commission.


You will not pay more when buying a product through my link. In fact, I oftentimes am able to negotiate a lower rate (or bonuses) not available elsewhere.


Plus, when you order through my link, it helps me to continue to offer you lots of free stuff. :)


Thank you, in advance for your support!


No Liability

Under no circumstances will the product creator, programmer or any of the distributors of this product, or any distributors, be liable to any party for any direct, indirect, punitive, special, incidental, or other consequential damages arising directly or indirectly from the use of this product.


This product is provided "as is" and without warranties.


Use of this product indicates your acceptance of the "No Liability" policy.


If you do not agree with our "No Liability" policy, then you are not permitted to use or distribute this product (if applicable.)


Failure to read this notice in its entirety does not void your agreement to this policy should you decide to use this product.


Applicable law may not allow the limitation or exclusion of liability or incidental or consequential damages, so the above limitation or exclusion may not apply to you.


The liability for damages, regardless of the form of the action, shall not exceed the actual fee paid for the product.


Note: Articles in this ezine may concern health treatments and references to trademark brands.


These articles are supplied for entertainment purposes only.


Any claims that are made in your use of them and any consequences of your use of them are your own responsibility.


You are advised to take legal advice in relation to setting up disclaimers and other aspects of your business.


~~~~~~~~~~~~~~~~~~~~~~~~~~~~~~~


Unsubscribe only if you want to stop receiving this ezine.


Instructions are below.


~~~~~~~~~~~~~~~~~~~~~~~~~~~~~~~