In 2012 I began co-writing a book about the CFS therapies that had worked for me and my clients.

The book fully explains all the most popular and effective therapies and treatments that are most effective in beating chronic fatigue syndrome.

There are many methods and processes that you can try out for yourself to discover the ones that resonate best with your lifestyle and personal philosophies.


Being asked for a Password to view a site page?
Not a problem!
Some of the site product pages are available only to Subscribers like you to view, that we have ongoing contact with, so they are password protected.
Just enter WT (in capitals) to open the page.



REPORT: "How to Deal With Stress and Anxiety in Children" cont:
How to Recognize a Panic Attack in Your Child
Panic attacks stem from stress that's escalated into visible panic symptoms. In children, as in adults, a panic attack can be sudden and unexplained fear and worry.
Physically, you could experience a shortness of breath, feel a rapid heart rate and have actual pain in the chest area. The child may also be dizzy, sweating profusely and have trouble telling you what's wrong.
The causes of
panic attacks
could be difficult to pinpoint and might be genetic in nature. They could begin and get worse because of a traumatic experience or stressful event such as a divorce.
Marked changes in a child's behavior because of the panic attacks may also be symptoms that you can recognize and do something about.
If a child has a panic attack and then becomes withdrawn socially, he may be afraid of having another attack in public - around his friends.
Treatment for panic disorder in children may involve behavioral and cognitive therapy, certain medications or a combination of the two.
It's important that you make sure your child has a healthy lifestyle if he's plagued with panic attacks.
A
healthy diet
, plenty of
sleep
and a good amount of exercise can go a long way in helping the child manage and eventually get rid of the possibility of a panic attack.
Let the child knows he has support and can come to you with any problem he might perceive. No worry is too small to talk about.
Another thing you can do for your child to help minimize a panic disorder is to make sure there's plenty of time in the schedule to relax.
Don't fill your child's calendar with too much, and make sure you talk to him about whether or not he wants to participate in certain sports or activities.
How to Help Your Child Cope with the Reality of Stress
We'd love to shield our children from ever having a moment's stress in their entire lives, but the fact is that they're going to be faced with some sort of stress almost every day.
The key is to teach them how to cope with the reality of stress, face their fears and stand up for what's right.
Children will eventually learn that stress and anxiety runs its own course in time and that finding ways to relax and get their minds off the situation will go a long way in helping them gain control of the situation.
You have to encourage your child to work past the stress and anxiety they may feel and to avoid getting trapped in feelings of inferiority.
Accentuate the positive. Your child may be lost in negative thoughts and criticism about his or her looks, performance in sports or academic pursuits or social aspects of their lives.
When you notice your child drowning in negativity, try to boost his
self-esteem
by reminding him of his great attributes and how he can turn a situation into a positive experience.
Set an example. If you're anxious and
stressed
, your child will be too.
Show your child how you can face fears and overcome them or accept the outcome and go on. Taking care of yourself is also an important part of life that you need to show your children.
Stand up to fear. Fear can be a horrifying experience - but once you face your fears, they gradually shrink and aren't as scary as they were before you knew the facts.
Fear of giving a speech in class, performing in sports, going on a date or entering a class full of kids you don't know can be an overwhelmingly stressful experience for a child.
Encourage him and teach him about how to face and overcome fearful situations. Communication with your child is imperative to conquer stress and anxiety.
Help is available online in the form of "feelings" charts and other ways to help you recognize your child's body language and what he's trying to express in his actions.
Try to be consistent, but flexible in your attempt to help your child overcome the stress and anxiety he or she may be experiencing.
Learn more here about Stress Management for yourself and your loved ones:
Stress Management
and get the bonus report download there as well.
We hope you found this report helpful to you and that you will put the content to good use for improving your health and wellbeing.
Learn more about improving your general health by getting better
Nutrition for your Cells
We also have a free report that you can download when you are there about this subject!
We wish you well in your search for healthy diet solutions and your movement towards better health in all areas.
Contact Us
if you would like a free private consultation with us about your health online.
To open page linked to below just enter
WT
in the password box on the page.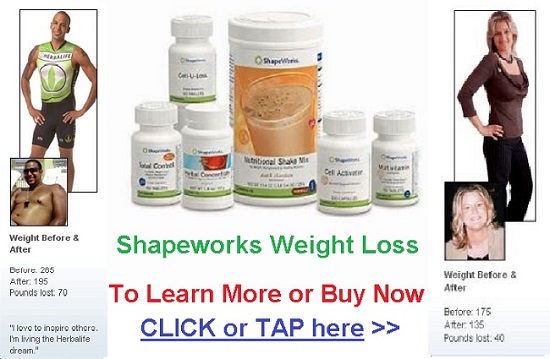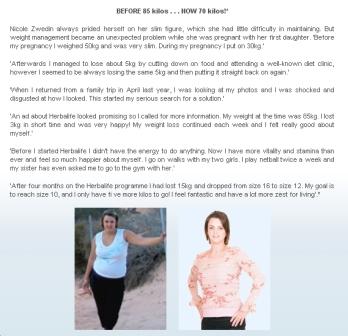 Warren's Notes :

I have been working with nutrition products for over 25 years now and that gives the chance to look back and have a bit more perspective on things.
Originally, sometime last century, I took over my family photographic business in a small town in country Australia.
We were photographers: doing weddings and portraits and all of those things and we had a retail business with camera sales and film processing and picture framing etc.
It was a busy life and marrying and having 4 children made it even busier.
As time passed though I found myself working harder and harder to financially just stay in the same place. It seemed I needed to keep doing more, and adding new things to my business, just to keep the staff paid and the bills sorted.
Then there was a change with the imminent emergence of digital photography and I knew that was going to fundamentally effect my traditional business.
I began looking at other options for additional income streams and when a friend rang me to talk about nutrition and nutrition products I checked it out.
I was fit and strong, training martial arts as I have said, but I was always tired. I'd been tired all my life so it seemed normal to me. Now I think that this was some form of Chronic Fatigue Syndrome (CFS) but back then I had no idea about any of that.
I tried the nutrition supplements, used a full program, just to see what they were like. Normally, using serious nutrition supplements, people feel a difference in energy levels after they start after just a few days. For me it was a few weeks (again indicating CFS).
Then one day I was up in the morning reaching for a shirt in my cupboard and I froze in shock. I realized that I could not remember getting out of bed! That was just stunning as all my life I had needed to force myself to wake up and to get up. I could not remember ever just waking and getting on with the day.
After 25 years now of not having the energy problems I realize what a massive difference to my life getting involved with nutrition has made.
Over the weeks to come I'll talk more about this in this ezine about the story that grew out of being involved with nutrition products and working with them and also about the things I have learnt, the things that I have seen.
I'll also be able to write about other things that having energy has allowed me to do (last year I visited my 50th country and, God willing, there will be a lot more places to see in the future).
For now, I will just welcome you and thank you for taking the time to read through this.
Remember, any time you want to learn more about anything in this ezine, or just need a chat about your health, drop me a line and I'll email back as soon as I can, and if you leave your phone number I'll even call you back on my dime!

I'm a real person, with a passion for helping people, so drop me a line!


Have a Laff!
Calories That Don't Count
We have it on experience (our own and thousands of others) that the following food and situations have no calories to speak of (although the knowledgeable might describe them as unspeakable calories.)
OTHER PEOPLE'S FOOD:
A chocolate mousse that you did not order has no calories. Therefore, have your companion order dessert and you taste half of it.
INGREDIENTS IN COOKING:
Chocolate chips are fattening, about 50 calories a tablespoon. So are chocolate chip cookies!
However, chocolate chips eaten while making chocolate chip cookies have no calories whatsoever. Therefore make chocolate chip cookies often but don't eat them.
FOOD ON FOOT:
All food eaten while standing has no calories. Exactly why is not clear, but the current theory relates to gravity.
The calories apparently bypass the stomach flowing directly down the legs and through the soles of the feet into the floor, like electricity.
Walking seems to accelerate this process, so that a frozen custard or hot dog eaten at a carnival actually has a calorie deficit.
CHILDREN'S FOOD:
Anything produced, purchased or intended for minors is calorie-free when eaten by adults.
This category covers a wide range, beginning with a spoonful of baby tapioca -- consumed for demonstration purposes -- up to and including cookies baked and sent to college.
UNEVEN EDGES:
Pies and cakes should be cut neatly, in even wedges or slices. If not, the responsibility falls on the person putting them away to "straighten up the edges" by slicing away the offending irregularities, which have no calories when eaten.
If pie or cake is neatly cut, but the remainder is not easily divisible into equal servings, it's also permissible to even things up ... without calorie consequence.


Feel free to download and share the social media image below - ENJOY!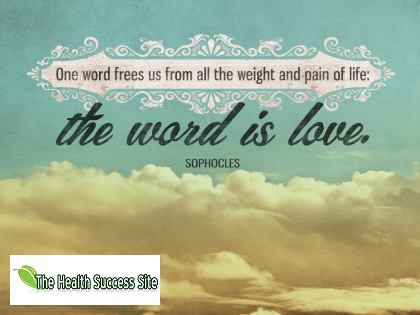 ~*~*~*~*
If you have any questions or would like to have direct contact to discuss anything related to this page, nutrition products or working with the nutrition industry then please send a note through the
Contact Us
form here on The Health Success Site
And you can also learn more about me on my profile page here:
Warren Tattersall
~*~*~*~*~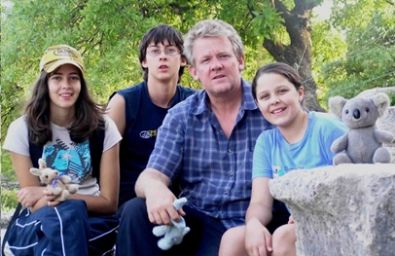 Thank you for joining us this week, I hope that you have found some extra motivation and inspiration to achieve lifetime optimal health!
To update yourself on our new resources and lifetime optimal health strategies just go to Your Health Online at The Health Success Site


Your Editor,
Warren Tattersall
www.TheHealthSuccessSite.com



~*~*~*~*

Remember to download your book for Subscribing!





The Ultimate Secrets of Healthy Heart & Longevity Finally Revealed! - Learn How You Can Add 10-20 More Years To Your Life By Reversing Arteriosclerosis & Curing Bad Habits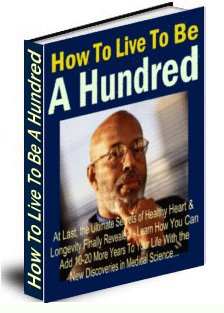 If you are under 20, you can increase your life-span by as much as 15 years.

Even if you are over 60, you can still enjoy more than two golden, bonus years by following the advice in this life-changing book!


Just mouse over the link below and click "right mouse button" and select "save target as" from the window that appears, to save this 200+ page book to your computer



ENJOY!



~~~~~~~~~~~~~~~~~~~~~~~~~~~~~~~


DISCLAIMER: All information is intended for your general knowledge only and is not a substitute for your counselor's advice or treatment.


Use of these products and tips are at your own risk. We make no warranty, express or implied, regarding your individual results.


~~~~~~~~~~~~~~~~~~~~~~~~~~~~~~~


DISCLOSURE: I may be an affiliate for products that I recommend. If you purchase those items through my links I will earn a commission.


You will not pay more when buying a product through my link. In fact, I oftentimes am able to negotiate a lower rate (or bonuses) not available elsewhere.


Plus, when you order through my link, it helps me to continue to offer you lots of free stuff. :)


Thank you, in advance for your support!


No Liability

Under no circumstances will the product creator, programmer or any of the distributors of this product, or any distributors, be liable to any party for any direct, indirect, punitive, special, incidental, or other consequential damages arising directly or indirectly from the use of this product.


This product is provided "as is" and without warranties.


Use of this product indicates your acceptance of the "No Liability" policy.


If you do not agree with our "No Liability" policy, then you are not permitted to use or distribute this product (if applicable.)


Failure to read this notice in its entirety does not void your agreement to this policy should you decide to use this product.


Applicable law may not allow the limitation or exclusion of liability or incidental or consequential damages, so the above limitation or exclusion may not apply to you.


The liability for damages, regardless of the form of the action, shall not exceed the actual fee paid for the product.


Note: Articles in this ezine may concern health treatments and references to trademark brands.


These articles are supplied for entertainment purposes only.


Any claims that are made in your use of them and any consequences of your use of them are your own responsibility.


You are advised to take legal advice in relation to setting up disclaimers and other aspects of your business.


~~~~~~~~~~~~~~~~~~~~~~~~~~~~~~~


Unsubscribe only if you want to stop receiving this ezine.


Instructions are below.


~~~~~~~~~~~~~~~~~~~~~~~~~~~~~~~