Hi there


Thank you for subscribing to "Your Health Success" ezine, delivered to your inbox every month.

I hope you enjoy the e-zine as much as I do writing it.



Index:

Optimum Health Tip:
Quote of the Day:
Health Report: Healthy Low Fat Diet Guide For The New Year
Recommendations & Sponsors
Warren's Notes
Have a Laff!
Inspirational Meme:
Your ebook download "How to Live to 100"

Thank you to my readers who refer other people to my ezine. If they want to subscribe for the next edition, they can just visit the website and subscribe here: SUBSCRIBE to eZine

If you ever decide that you want to unsubscribe, you will find the link to do so at the bottom of this page. (But we will really miss you!)


Optimum Health Tip:
Eat fresh fruit instead of drinking fruit juice.
Juice is often sweetened with sugar, but fresh fruit has natural sugars.


When you eat fruit, you are taking in a lot of fiber, which the body needs, and fruit is an excellent source of vitamins.


Choose fresh fruit instead of processed fruit.


Processed and canned fruit does not have as much fiber as fresh fruit and processed and canned fruit is nearly always sweetened with sugar.


Motivating Quotes:

"Everybody needs beauty as well as bread, places to play in and pray in, where nature may heal and give strength to body and soul."
- John Muir



"You know, all that really matters is that the people you love are happy and healthy. Everything else is just sprinkles on the sundae."
- Paul Walker



"The art of healing comes from nature, not from the physician. Therefore the physician must start from nature, with an open mind."
- Paracelsus


Happy New Year
Happy New Year to you and to yours.



What a year 2021 was!! But....... we made it through.

What will 2021 bring? I don't think anyone knows.



I personally had a good year. It was challenging and lots of weird things went on but I was fortunate that my work could be done around the restrictions and that my whole family stayed healthy.



I'll make some more comments in my little personal notes at the end of this news letter and will concentrate here on an introduction the the weight loss themes we cover today.



Early in this year, end of February, i had a hip replacement. It was the second one and this one took a lot longer to recover from than the last one. A professional footballer I know told me that for his peers they allow 12 months to recover from such an operation as there are often bruised or pinched nerves and that takes time to heal.



At the end of October I started going back to the gym and doing light weight, targeted exercises to free up the hip and back and get things moving again. My trainer is skilled and the pain levels from the surgery have dropped dramatically. Nearly all the pain has gone.



Now I can look to the new year and see what to focus on.



During the time without exercise i have put on weight, about 8kg (17 or 18 pounds) and it is time to take that off again.



If I am honest, dropping 8 kg will not get me to ideal wight but it will get me comfortable and that is all I want initially.



I thought that before covering the material in the article below I'd talk about what I am personally doing to tidy up weight and shape.



First is the Gym. Already that is making a clear difference in shape and definition and I am now starting to lift heavier weights again.



Next is diet.



I've been involved with the Herbalife products for a very long time. I use them constantly for health and wellness but they are were originally created for weight control.



I'm now replacing my midday meal with Herbalife shake and nutrition tablets. That will give more energy and a feeling of wellness due to the nutritional value but it will also allow me to reduce calories without effecting lifestyle since our main meal is the evening meal and we eat together.



Finally, i'm adding some additional exercise.



Every day I take my Labrador dog (Topaz) out to the bushland and he normally runs/trots for 4 or 5 kilometers (2-3 miles) while I drive. Since the hip operation I have not been walking a lot. Now the hip is better I've started taking him out and walking with him, We park and then walk out to a dam that he swims in and then walk back. That is about 30 min of light walking on the days that I do not go to the gym. Since we are now in the middle of summer with some very hot days we are walking in the morning first thing.



Overall these are little changes to daily activity and are not disruptive but they are the sort of thing that is easy to do and easy not to do.



The New Year gives a chance to set goals and revisit the things we need to look at. I have not set a strict weight/time limit and when there are social things happening I'll be there, but adding these changes, and particularly doing the Herbalife meal replacement, will allow me to quietly achieve the weight goal as we move into the year.



If anyone wants more information on Herbalife products and how to use them, or wants to try them (as Herbalife couriers direct to you door in most countries) then please let me know.



Otherwise, please enjoy the newsletter.


REPORT: "Healthy Low Fat Diet Guide For The New Year"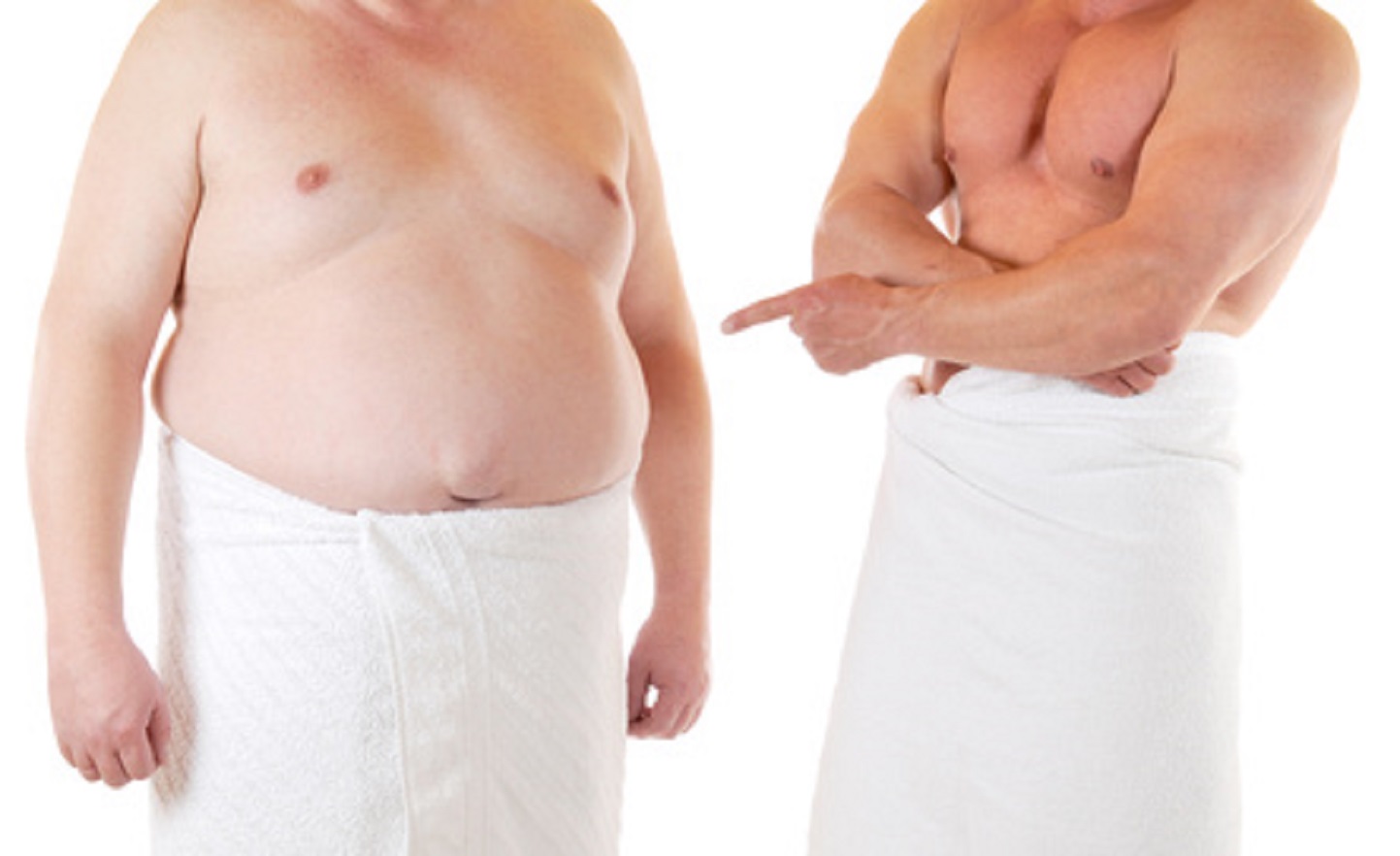 A low fat lifestyle can cut your risk of developing chronic diseases such as diabetes, coronary disease, cancer and stroke. Unlike other popular diet plans that are complicated and time-consuming, the low fat diet is easy to follow and beginners can adapt quickly.



Some researchers say that the low fat diet is better than the low carb diet for reducing body fat and losing weight. Others say a low carb diet is better for losing weight – and in recent years the low or no carb diet plans have been the trend.



You can easily research these two diet plans along with others you think you might want to try and decide which is best for you.



Basic Principles of a Low Fat Diet



Some research indicates that a low fat diet plan leads to more fat loss and eventual weight loss – and that a low carb diet leads to fast weight loss. Fat loss has proven to be best for your health and is best for obese men and women.



The low fat diet plan encourages exercise to help you lose weight and be able to keep it off. Your energy comes from both burning fat and carbs and both depend on the hormone insulin for a good balance.



A good hormonal balance ensures that your metabolism burns more fat, lowers your insulin levels and causes you to eat less. Researchers in one study noted that the low fat diet resulted in more body fat lost than a low carb diet when it was tested calorie-for-calorie.



When you choose the low fat diet, you'll be restricting fat and saturated fats, plus cholesterol. Preventing heart disease and obesity is the main focus for the low fat diet. By reducing the fat in your diet, you'll naturally cut calories, too.



By going low-fat in your diet plan, you'll be able to eat more food than when your diet was high in fats. Limiting fat intake to 35% of the total number of calories you consume in a day can prevent obesity and control saturated fats.



The low-fat diet includes more carbohydrates than the low-carb diet, so the calories add up easily and you might find yourself gaining weight if you don't watch the calorie count. The promise of a low-carb diet plan is that you can eat foods high in fat.



Low carb can be much more difficult to keep weight off because you eventually want to eat fruit and other great-tasting, high carb foods. Reducing the fat in your diet means you're reducing calories, so weight loss will occur.



Most diet plans are based on reducing calories, so other plans can be just as effective as the low fat diet for losing weight.



One of the huge benefits of the low fat diet is that you'll help prevent heart disease and lower your total and LDL cholesterol because you won't be consuming foods with saturated fats.



Who a Low Fat Diet Works Best For



A low fat diet is especially good for very overweight or obese people who need to embark on a healthy diet that reduces fat in the body and helps regulate the metabolism.



This is a diet plan that can be followed for the long term because followers are usually happy with taste, are satisfied by the amount of food that can be consumed – and, it's a practical diet that doesn't require a lot of unusual ingredients.



Also, if you're at high risk for coronary disease, stroke or the many other problems that can be caused by too much body fat, this could be the diet plan for you.

The low fat diet is also a healthy plan, requiring that you change your lifestyle to consuming low fat foods that can keep you on track.



If your main focus is to lose weight, almost any type of diet will work. But if your objective is to lose weight, eat healthy and keep the weight off, the low fat diet may be able to generate results.



If you're not willing to give up high fat foods such as donuts, cookies, other types of sweets and fatty meats and starches, this diet may not be for you.

But, if your cholesterol is elevated you could be at risk for a stroke because of the plaque in your arteries.



The low fat diet limits the percentage of calories you consume from fat and also limits the sodium, dietary cholesterol and total calories. Many have complained that the low fat diet is bland – but it doesn't have to be.



There are many ways to spice up your food without adding fat calories. Snacking between meals is also discouraged unless you snack on veggies or other low or no-fat foods.



Keep in mind that the foods must also be healthy for you. Some foods that tout low fat may be processed and considered unhealthy.

The low fat diet won't necessarily help you lose weight fast, but it will immediately make an impact on your health.

Eventually, you will lose the weight you desire and you'll be living a healthy lifestyle.



How to Get Prepared for a Low Fat Diet



There are good and healthy fats that you need in your diet and then there are the high fat foods that can put your health at risk. On the low fat diet plan, you need to familiarize yourself with the foods you can cook with and consume without adding fat to your diet.



If you cook with cooking oils that contain saturated fats, change to heart-healthy canola oil. Choose extra-lean meat when purchasing beef, pork or chicken breasts and then trim the meat to remove any extra fat.



Since you can bake, braise, poach, grill, broil, slow cook and microwave foods, you may want to purchase items that you can use for some of those cooking techniques. Be sure to read labels for the calorie amount. Some calorie-rich foods are labeled low-fat.



Healthy carbs can be consumed on the low-fat diet because high carb foods can sometimes trigger hunger. Make sure you choose healthy carbs such as fruit and whole-grains. Again, be aware of calories.



Plan your meals so that you have about as much time when not eating as when you're sitting down to a meal. Your body will get used to the routine and it will serve to balance hormones.



You can prepare low fat dishes as easily as high fat dishes by following simple cooking conversions. There are lots of online cooking conversion charts you can use at a quick glance.



Measuring spoons, cups and other types of tools for cooking is important for you to have available in your kitchen to take the guesswork out of calorie and fat consumption. If you're a busy person, you won't lack for low-fat meals you can just pop in the microwave.



Learn how to read food labels. It's essential for you to know the exact amount of fat in the product you're purchasing. For example, extra lean or lean is used for meat such as poultry, seafood, game meat and meat.



Raw food that has never been frozen, cooked and contains no preservatives can be classified as fresh. Low on a food label might refer to calorie, cholesterol, fat, sodium and saturated fats.



Stay committed to a low fat diet plan and you'll derive the benefits that it can provide such as good health, prevention of chronic diseases, gaining control of your life and losing weight.



After awhile, you will have more energy and self-confidence. Low fat is a lifestyle that you can easily adapt to if you prepare ahead of time and search for low fat options in the supermarket.



(continued below...)


Recommendations & Sponsors:
Our Sponsors and Affiliates are what keep this newsletter and our website self help books, articles and resources free to you, so we appreciate your support when purchasing from our sponsors.
You can also get a fast start to build muscle like one of the Spartan 300 using this powerful training guide I have just published! Click banner to learn more >>>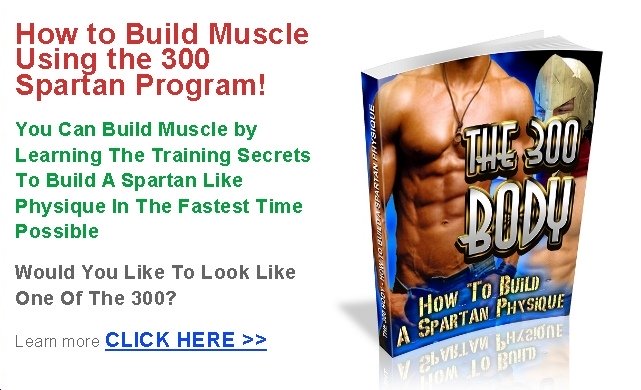 CFS IS MISUNDERSTOOD - ARE YOU?
Friends and family don't understand chronic fatigue syndrome but we do. We can help you BEAT CFS with our Chronic Fatigue Herbs based natural programs - and give you your life back. Feel normal again!
Our proven system of supplements is GUARANTEED to get results.


Time to Trim up for Summer?
If part of your mid term plans for yourself is to trim up for Summer before getting back into contact with family and with friends, or getting to the beach or into Summer clothes, then think about adding a Herbalife weight management program to your schedule now. That will give the chance to lose some kilos and centimeters before all the holiday activities.

More information is available through the links below or if you are in Australian you can link directly in to Herbalife via my Herbalife account: Click this link;. That will give you information and allow you to order products to direct ship to your door from Herbalife. If you are ordering add our 15% discount code: HLIntro15 to receive discount on your order



If you have more questions then please just ask me.



REPORT: "Healthy Low Fat Diet Guide For The New Year" continued:
Sample Meal Plan for a Low Fat Diet
You don't have to give up your favorite foods because you're on a low fat diet. There are ways to reduce the fat without diminishing flavor.

For example, lower the fat content in a BLT (bacon, lettuce and tomato) sandwich by trimming the fat on the bacon, use more lettuce and tomato and use mayonnaise that is fat-free.


Breakfast should always be a main meal on a low fat diet so you won't lose steam in mid-morning. Use eggs and egg whites to make a great omelet with your favorite veggies and little or no butter.


Another healthy breakfast might consist of ¾ of a cup of oatmeal, orange juice, a banana and coffee. There's hardly any saturated fat and as an extra bonus, all of the items can lower LDL because of the soluble fiber it contains.


Lunch can be quite filling with a Caesar salad made with egg substitutes and fat-free Parmesan cheese. Tacos or fajitas can be tasty items that you can take to work when you prepare ahead of time.


Use fat-free flour tortillas, lean flank steak – or beans – and lots of peppers and onions.

Try ½ of a tuna sandwich made with light mayo, lettuce and tomato, a cup of low-sodium vegetable soup and an apple for a great brown-bag lunch that contains only 7.5 grams of fat.


Dinner can be very satisfying and tasty when you prepare ahead. You can prepare casseroles ahead of time and use trimmed, lean meat, reduced amounts of cream or cheese and low-fat or fat-free dairy products.


Add lots of veggies, beans, grain, rice or pasta to the casserole for texture and taste. After dinner, enjoy a piece of fruit (but watch the calories) or a dessert made with low-or no-fat products.


Rather than preparing pasta dishes using high-fat cream, cheese sauce and meat, use pasta primavera or pasta marinara.

Cream sauce could be made with skim milk, fat-free cottage cheese and sour cream and add a fat-free Parmesan cheese for a topping.


Give up unhealthy snacks such as potato chips or candy bars and snack on low-fat microwave popcorn and/or baby carrots. Snacking between meals can ruin your diet plans, so avoid the vending machine in favor of low-calorie, low-fat snacks.


Low calorie meal and snack alternatives can provide lots of ideas for revamping your favorites. Also, consider minerals and vitamins when preparing meals. Many foods contain calories from fat and sugar, but have very few vitamins and minerals.


Today, we can choose from many low-fat or no-fat substitutes as ingredients for many dishes. And, non-stick cookware can keep you from having to use oil for sautéing – or try the many varieties of olive oil and no-stick sprays.


Tips to Increase Success on a Low Fat Diet


The best ways to reduce fat and calories in a low-fat diet and achieve the success you want lies in the preparation process. By using some low-fat or no-fat substitutes in your favorite recipes you can eat more of the dish without the fatty side effects.


So many products on the market today can help you along with your low-fat diet plan. Low-fat mayonnaise, non-hydrogenated items and other substitutions for high-fat options are great choices to keep you from feeling deprived.


Avoid convenience items that may contain a high amount of fat and processed ingredients. When purchasing meat, always look for lean – and limit your red meat intake to no more than three times per week.


Dried beans, tofu, peas and lentils are great meat substitutes. You should also limit the amount of egg yolks you use to three or four a week.

Always choose non or low-fat milk, cheese and yogurt. Other options for dairy include fat-free cream cheese and sour cream.


Use spices and herbs for flavoring to keep you from missing the fat that makes many dishes tastier. Use lots of veggies, rice and beans for meals and avoid recipes that require the use of a deep-fat fryer.


Our busy lives don't always leave time to prepare dinner. During those times, choose low-fat frozen dinners or make extra when you cook and freeze some of your own dishes ahead of time.


For a delicious and light dressing for your salads, simply squeeze lemon juice, add a bit of vinegar of mist some olive oil on the veggies. When you're cooking pastries, use Phyllo Dough for pies, tarts and turnovers.


Learn what your trigger foods are and avoid them. Trigger foods make you crave high-fat foods and can slow down your progress on the low-fat diet. Also, know what are your buffer foods are.


For example, to ward off cravings you may enjoy a couple of squares of dark chocolate in the afternoon rather than a high-fat snack.

Using a fat-free chicken broth in your recipes like soups, gravy and mashed potatoes adds taste without adding lots of calories and fat.


Season French fries and bake them in the oven rather than frying them in oil. You can enjoy a glass of red wine in the evening.

It's full of heart-healthy omega-3 fatty acids and can actually help your heart by increasing HDL – the good cholesterol.


It's all in moderation – and calorie counting. Exercise is a big part of any diet plan and you should know that some forms of exercise may serve to make you hungry while others have little effect.


Sleep and stress may also affect your weight loss and health plan. Be aware of your body and what it's telling you about exercise, sleep and stress and discover how your lifestyle is affecting your eating habits and weight gain.


Your lifestyle greatly affects your metabolism and how your body reacts to the low-fat diet, so pay attention to your actions and preferences.


We hope you found this report helpful to you and that you will put the content to good use for improving your health and well being.

Learn more about improving your general health by getting better Nutrition for your Cells

We also have a free report that you can download when you are there about this subject!

We wish you well in your search for healthy diet solutions and your movement towards better health in all areas.

Contact Us if you would like a free private consultation with us about your health online.

Being asked for a Password to view a site page? Not a problem!

Some of the site product pages are available only to Subscribers like you to view, that we have ongoing contact with, so they are password protected.


Just enter WT (in capitals)to open the page.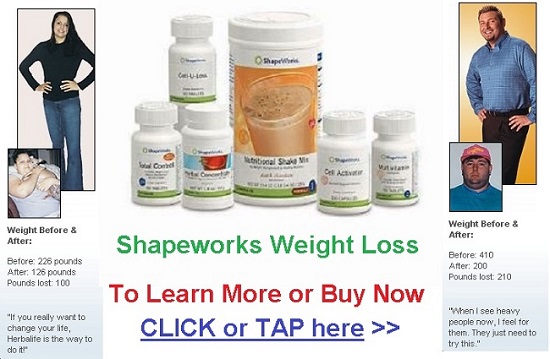 News!
New order website for Australian customers:
For all the subscribers that don't want to talk to anyone, just want to buy their products direct, I'm creating these websites that process orders for you once you register with them.



The Australia GoHerbalifeSite is the first one completed, other countries will come along soon... in the meantime just Contact Us to place orders in other countries.



Australian customers: Click this link or tap on the banner below to check it out and get registered to place your orders... and remember your 15% discount code: HLIntro15



I also have a brief outline in this section about our Herbalife Weight Loss Plan (Open page with password:WT )

You can also learn more here about morbid obesity if you have a serious weight challenge to overcome.

And I am happy to help you personally to achieve your weight goals... Remember, that is what I DO as a nutritional consultant!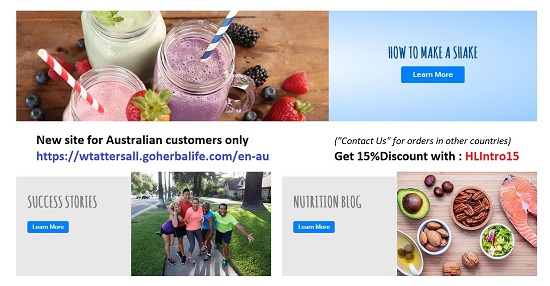 Warren's Notes :

Hi,



This has been a busy end of year for our family.



Our youngest daughter was engaged and then offered to do Christmas at their house in Melbourne. About 20 people for lunch. Her aunty asked: "Do you know what you are letting yourself in for?". She didn't but the young ones learn and she knows now!



Then she was married on 29 December to a very nice Sikh boy at a Sikh temple in Melbourne. Delightful ceremony. With Covid there were only about 40 guests but that is more then many people had to weddings during 2021.



On the 8th of Jan our second son is being married in Sydney. That is their 4th attempt as each attempt has been cancelled due to Covid. Sydney is in the grip of a new epidemic now with the new strain and the wedding is now down to just 4 people. Our son and his fiance, Min, and my wife and i.



We are planing to drive the 1,000km (600 miles) to Sydney on Thursday, spend Friday with the young ones, wedding on Saturday, and then drive back on Sunday.



No sight seeing, no stops with family along the way, just get in and get out.



As i said, it is and has been a busy time for us, but a good time.



Keep well.



Warren

Remember, any time you want to learn more about anything in this ezine, or just need a chat about your health, drop me a line and I'll email back as soon as I can, and if you leave your phone number I'll even call you back on my dime!

I'm a real person, with a passion for helping people, so drop me a line!


Have a Laff!
World Class Groaners!

I love puns, word-games, sly twists and observations of all kinds, but these are really and truly AWFUL and I love them!



For my non-English friends - some of there will mess you up even more than the language already does to you, because some of them actually are relevant and make sense!



Bernadette \burn'-a-det\:
The act of burning a mortgage.



Counterfeiters \kown-ter-fit-ers\:
Workers who put together kitchen counter cabinets.



Eclipse \i-klips'\:
What an English barber does for a living when he clips hair.



Eyedropper \i'-drop-ur\:
A clumsy ophthalmologist....



Heroes \hee'-rhos\:
What a guy in a boat does with oars.

Paradox \par'-u-doks\:
Two physicians = you get a pair of docs.



Pharmacist \farm'-uh-sist\:
A helper on the farm.



Relief \ree-leef'\:
What trees do in the spring



Rubberneck \rub'-er-nek\:
What you do to her neck to relax her.



Seamstress \seem'-stres\:
Describes 200 pounds in a size two dress.



Selfish \sel'-fish\:
What the owner of a seafood store does.



Avoidable \uh-voy'-duh-buhl\:
What a bullfighter tries to do.





Feel free to download and share the social media image below - ENJOY!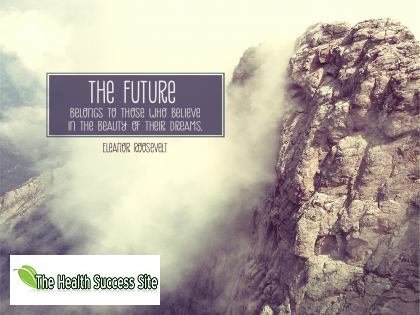 ~*~*~*~*

If you have any questions or would like to have direct contact to discuss anything related to this page, nutrition products or working with the nutrition industry then please send a note through the Contact Us form here on The Health Success Site

And you can also learn more about me on my profile page here: Warren Tattersall



~*~*~*~*~



Thank you for joining us this week, I hope that you have found some extra motivation and inspiration to achieve lifetime optimal health!



To update yourself on our new resources and lifetime optimal health strategies just go to Your Health Online at The Health Success Site



Your Editor,
Warren Tattersall
www.TheHealthSuccessSite.com



~*~*~*~*

Remember to download your book for Subscribing!



The Ultimate Secrets of Healthy Heart & Longevity Finally Revealed! - Learn How You Can Add 10-20 More Years To Your Life By Reversing Arteriosclerosis & Curing Bad Habits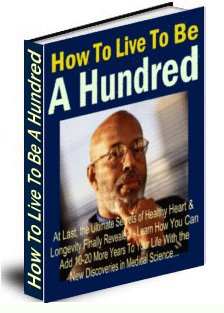 If you are under 20, you can increase your life-span by as much as 15 years.

Even if you are over 60, you can still enjoy more than two golden, bonus years by following the advice in this life-changing book!



Just mouse over the link below and click "right mouse button" and select "save target as" from the window that appears, to save this 200+ page book to your computer




ENJOY!




~~~~~~~~~~~~~~~~~~~~~~~~~~~~~~~



DISCLAIMER: All information is intended for your general knowledge only and is not a substitute for your counselor's advice or treatment.



Use of these products and tips are at your own risk. We make no warranty, express or implied, regarding your individual results.



~~~~~~~~~~~~~~~~~~~~~~~~~~~~~~~



DISCLOSURE: I may be an affiliate for products that I recommend. If you purchase those items through my links I will earn a commission.



You will not pay more when buying a product through my link. In fact, I oftentimes am able to negotiate a lower rate (or bonuses) not available elsewhere.



Plus, when you order through my link, it helps me to continue to offer you lots of free stuff. :)



Thank you, in advance for your support!



No Liability

Under no circumstances will the product creator, programmer or any of the distributors of this product, or any distributors, be liable to any party for any direct, indirect, punitive, special, incidental, or other consequential damages arising directly or indirectly from the use of this product.



This product is provided "as is" and without warranties.



Use of this product indicates your acceptance of the "No Liability" policy.



If you do not agree with our "No Liability" policy, then you are not permitted to use or distribute this product (if applicable.)



Failure to read this notice in its entirety does not void your agreement to this policy should you decide to use this product.



Applicable law may not allow the limitation or exclusion of liability or incidental or consequential damages, so the above limitation or exclusion may not apply to you.



The liability for damages, regardless of the form of the action, shall not exceed the actual fee paid for the product.



Note: Articles in this ezine may concern health treatments and references to trademark brands.



These articles are supplied for entertainment purposes only.



Any claims that are made in your use of them and any consequences of your use of them are your own responsibility.



You are advised to take legal advice in relation to setting up disclaimers and other aspects of your business.



~~~~~~~~~~~~~~~~~~~~~~~~~~~~~~~



Unsubscribe only if you want to stop receiving this ezine.



Instructions are below.



~~~~~~~~~~~~~~~~~~~~~~~~~~~~~~~