What are some womens health self care considerations?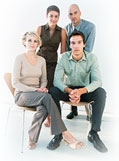 A health article about womens health from
Your Health Online the A to Z directory of
dealing with Health Problems & nutritional
Self Care Strategies
Lifestyle Considerations:


• Exercise is crucial to good health
• Give up smoking and reduce alcohol consumption
• Drink 8 – 10 glasses of pure, filtered water daily
• Avoid anti-perspirants which contain aluminium
• Reduce wearing of under-wire bras which can block the lymphatic system
• Breast self-massage is a useful habit
• Reduce xenoestrogens (foreign estrogens) which mimic the action of very active, proliferative estrogens in the body and upset the delicate balance of female hormones.

Sources include:
- synthetic hormones
- plastics, such as PVC and polycarbonates
- petrochemicals, organochlorines, microchips, building materials, paints, solvents, acetates, pharmaceuticals,adhesives, detergents, pesticides, herbicides, fungicides, perfumes, make-up, toiletries
- animal fats in non-organic meats, chicken, eggs and dairy foods


Dietary Factors to Avoid or Reduce:


• Minimise or eliminate refined or processed food
• Avoid refined sugars
• Replace 'white' products with wholegrain bread, pasta, brown rice, etc
• Limit or avoid food additives such as flavour enhancers, colourings, flavourings and preservatives
• Restrict intake of fatty foods, particularly fried foods
• Avoid microwaved, barbequed or burnt food
• Minimise consumption of processed meats and smoked and pickled foods
• Reduce consumption of red meat and pork


Dietary Factors to Increase:


• Increase consumption of fruit, vegetables and legumes (lentils, dried beans and peas)
• Organic meat, chicken, eggs, fruit, vegetables and grains are the best choice
• Eat fish three times per week and avoid large varieties such as shark, sword fish, tuna and barramundi which have increased levels of mercury. Choose fish with high levels of Omega 3 oils such as salmon, cod, mackerel and sardines
• Use cold pressed virgin olive oil in cooking and for salad dressings
• Increase fibre in ground flaxseeds, psyllium, bran, pectin, fruits and vegetables. Constipation is clearly linked to fibrocystic breasts and cancer
• Increase phytoestrogens in the diet
• Supplement the diet with a quality antioxidant and mineral supplement


Even when we try to eat well, we're disadvantaged. The nutritional content of most food has been compromised over the years, not only by deficient soils and modern production, transportation, storage and processing methods, but also by the enormous amounts of chemical and artificial substances added to promote growth, storage life, taste and appearance.


It's for this reason that more and more medical authorities are advocating the use of vitamin and mineral supplements. However, finding them in the right combination can be both confusing and costly.

The nutrition products I am going to recommend you try make use of knowledge gained from the botanical world's 6,000 year history. They incorporated health building nutritional herbs with the best modern technology to help our bodies cleanse and detoxify so that the cells - the tiniest living units - can be as fully nourished as possible.

This allows the cells to grow, repair and to perform their functions with the best possible efficiency so that we feel and look better and are more able to prevent and fight disease. Once the body begins to clear itself of toxins it can more efficiently absorb nutrition.


Further reading through our articles on health issues will give you a body of information that will help you decide what options you have to deal with the underlying causes of your problem through giving your body the nutrition products that will assist you body to heal from the inside out.


We wish you well in your search for solutions to this problem and your movement towards better health in all areas.


Back to Top of womens health page

Subscribe to "Your Health Success" newsletter
Terms of Use | Privacy Policy | Disclaimer | Site Map
============================================================================
SITE DISCLAIMER: Do these products "cure" anything? Of course not… but it stands to reason that if you cleanse your body and feed it the finest nutrition available, giving it everything it needs in balance, on a daily basis, that your body will do what nature intended, and give you the best possible chance to fend off sickness and disease. This womens health information is not presented by a medical practitioner and is for educational and informational purposes only. The womens health content is not intended to be a substitute for professional medical advice, diagnosis, or treatment. Always seek the advice of your physician or other qualified health provider with any womens health questions you may have regarding a medical condition. Never disregard professional medical advice or delay in seeking it because of something you have read.
The womens health resources on this site are not intended to be a substitute for professional advice. While all attempts have been made to verify womens health information provided in this publication, neither the author nor the publisher assumes any responsibility for errors, omissions or contrary interpretation of the web site womens health subject matter herein. The site womens health contents are solely the opinion of the authors and should not be considered as a form of advice, direction and/or recommendation of any kind. If expert advice or counseling is needed, services of a competent professional should be sought. The author and the Publisher assume no responsibility or liability and specifically disclaim any warranty, express or implied for any womens health products or services mentioned, or any techniques or womens health practices described.
The purchaser or reader of thi womens health s publication assumes responsibility for the use of these materials and information. Neither the author nor the Publisher assumes any responsibility or liability whatsoever on the behalf of any purchaser or reader of these womens health materials. There is no guarantee of validity of accuracy. Any perceived slight of specific people or organizations is unintentional. This website and its creators are not responsible for the content of any sites linked to. Since natural and/or dietary supplements are not FDA approved they must be accompanied by a two-part disclaimer on the product label: that the statement has not been evaluated by FDA and that the product is not intended to "diagnose, treat, cure or prevent any disease."
============================================================================