They needed Herbalife
When he called me he already had a strong Herbalife business established. He was working with his girlfriend Andrea Williams and they both supported me to start my own Herbalife distributorship in Maryborough.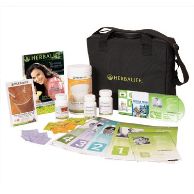 He told me that he could find people up in the country areas where I lived who would use our products as customers, people who would register as a distributors but he couldn't find anyone who would work with him to build business. He said he was looking for someone who would apply their brain to the business and work with him to build something worthwhile.
I asked a lot of questions and then bought an IBP (International Business pack) to register as a distributor.
George told me my first step in Herbalife was to take the products that were supplied in the IBP and use them myself.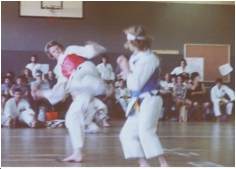 I said the he did not understand, I was training martial arts (Tae Kwon Do) and about to grade as a black belt and I did not need nutrition products.
He told me that I was the one who did not understand. One of THE keys to Herbalife was to have a personal relationship with the products, to be a product of the product. To be able to speak about the products from a background of personal experience.
So I did what I was told, I used the products myself. I found my energy improved, my stamina improved, my levels of concentration improved. In fact I found that they were really good products.
With that knowledge it was time to start working with my Herbalife distributorship as a part time business around my existing photography business. I read the materials I had been given, watched the videos and realized that the products were best suited to people who need better nutrition, and that was almost everyone I knew.
I talked to a few people who I knew and who were in business. They were working too hard and were tired. I told them what had happened to me and a couple of them wanted products.
To supply them I bought a few products in from Herbalife and sold them.
I talked to a few people who needed to lose weight and a couple of them wanted products as well.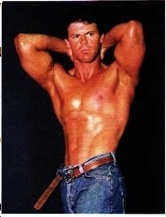 I talked to a few people with cardiovascular problems; one with very high blood pressure and one just diagnosed with onset diabetes. They also wanted products.
We talked with some sports people who also used the products.
Some of the people asked questions I did not have answers for so I said I'd get back to them and rang George, or my direct sponsor, Andrea Williams, asked them the question, got the information, and then got back to the people who had asked the question to give them the answer.
Other times I got George or Andrea on the phone to talk with my people.
Having a few people using products justified me buying in a bigger batch of products that gave me a 42% discount on purchase and so I had more profit.
Once I had people getting good results then I used those stories to tell other people about the products and interest grew, I had a part time business.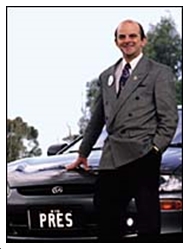 Next step was to duplicate what I had been doing and I talked with people saying that I had this little business and that there were more people to talk with than I could handle and I needed help.
Some of them joined me as distributors.
You can check the stories behind these pictures in more detail from the links on the bottom of this page.
I showed them what I had learnt and helped them, like George and Andrea had helped me
I went to any Herbalife training I could get to, even ones that were overseas.
18 months later my accountant rang me and asked me to drop by and see him.
He pointed out to me that my part time business, my Herbalife business, was now paying me over $10,000 a month (4 Lakh Rupees month) and that I could not afford to do it as a part time business any longer.
He told me to get rid of my photography business and to do Herbalife full time, which I did.
The point here is that this is not difficult. Doing Herbalife is not rocket science. These are the steps:
• Get registered
• Talk with people about the products – make some customers of your own
• Talk with people about the business – recruit some people to work with you as Herbalife distributors in your own business
• Support your customers
• Teach your distributors to do what you did.

This is fairly straight forward stuff.

Here is a little video Herbalife put together about my own story after I took some time off and travelled with my wife and 3 of our children for a year: USA, 3 months in Africa, 6 months in Europe, India, S.E. Asia. My baby started secondary school with 76 stamps in her passport. All because of Herbalife.
Warren Tattersall and the freedom to travel.