Taylor Herbalife Due Diligence Pack
Welcome. You have gone through a lot of material to reach this Taylor Herbalife Due Diligence page and I am very pleased to welcome you here.
You are obviously a serious minded person and I am happy to be in contact with you!
The purpose of this page is to answer any questions you may still have about us, about the products, about the science and medical people behind those products and about how we work.
Now you have come this far I am very happy to talk with you one-on-one but for in-depth information you should find this page useful.
Bob Taylor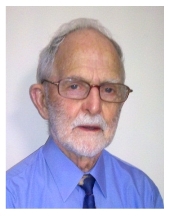 Herbalife is a very strong company with a 30 year track record and over US$5 Billion in sales. This is a strong base but it only the stepping stone to our next goal.
Herbalife believes we already have the best products in our industry and now we are striving to improve even more. We are buying farms so we can grow our own herbs and have total control over quality of the products from that first step. We are building our own factories for production. We are planning the steps to get our turnover to US$10 Billion in sales!
Obviously this needs more: - More distributors. - More leadership.- Better leadership.
Effectively we are creating a new division within the company to drive this increase in market share. The new activity is being headed up by people who want to be part of this global growth.
India is a big part in the future plan and, frankly, we are short of leadership to drive that growth. That is why I am advertising.
That is also why I put steps into the website to separate out the people who are just looking from the people like you, people who are serious, the sort of people who I want to work with.
Your coming to this page means we have matching interests to the point that we will be talking together and I look forward to speaking with you and moving forward from here.
In the meantime below are links to lots of information for you to be able to investigate more about our products, the science behind them, how we work, and so on.

A word from our CEO.
To commit to working with a company we need to have Total Confidence in our products
This Taylor Herbalife Due Diligence Pack is designed to answer your questions in depth. Check through here, take whatever information you want for now, return as often as you like.
When you are comfortable that we have this right, that the 30 year growth pattern that has taken us literally from products in the boot of a car to a multi-Billion Dollar business, then let's talk about getting you started in working with us.



1. Why are the Herbalife products so successful?
- Nutrition for Your Cells
This is one of the key questions people ask - Why are Herbalife products so effective? What is the Taylor Herbalife Market edge?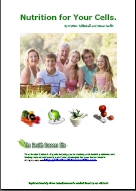 Here is an article that talks about the process of how our body absorbs nutrition. Anyone with a medical background knows this but just what exactly do the Taylor Herbalife products do to assist our body to get, and to stay, healthy? This is the key to why people want our products and why they work so well.
Please check this link to for an explanation of what is it that sets our products apart from anything else in the market:
You can download a copy of this report for your own use.
Please make sure you check the second video on the page with the Indian lady on it as it has some corporate promo, Indian weight loss testimonials and then ladies from the Apollo hospitals talking about the clinical trials they did on Herbalife products.
You can download a copy of the Nutrition For Your Cells Article from that site to read later or to give to other people.



2. Exactly HOW does the Herbalife business work?
An 'In Depth' review of the business with Bob Tayler'
The second question people ask is how we actually make our money and they want an in depth review so they can understand this BEFORE they commit themselves to working with us.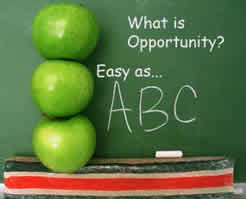 I promised you transparency in our discussions.
It is time to back up that promise now with full information.
What I have done is to sit down and put together information about the things we would talk about if you and I were to sit down over a cup of Chai and talk through this together.
It is designed to be easy to read but still answer your questions in full.
The questions like:- How our business actually works?
- What are the details of our market plan?
- How to get started?
- How do we get products into our hands so we can sell them? etc.


These questions are answered at:
I have done this on a web page so that you can check it at your own speed and then can use this as a 'tool' for people talking with you when you are 'on board' with us.
At the end of the first page go into the 'in depth' section for finer details. I will watch with interest to see my automatic notification to let me know you have looked into that.



3. India Product Guide
Please download a full product guide from our corporate site.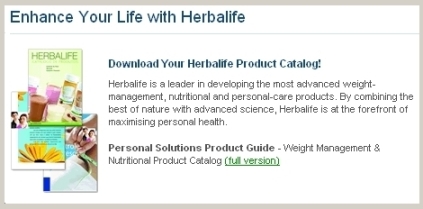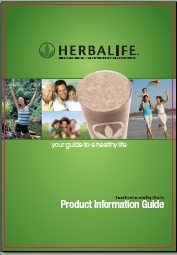 The core of the business is, as we have said, the products.
The third major question is just what products are available with Taylor Herbalife and what the MRP is of each of them.
If you click here it will take you to the Taylor Herbalife Corporate site when you can download the latest product guide:

This is Herbalife international's site so you might like to click on the 'country' button in the top right hand corner to get a feel of just how many countries you will be able to work with once you are a distributor.
Once you have done this you will need to click 'Back' to return here.




4. The 'Science' behind the Herbalife Company and Products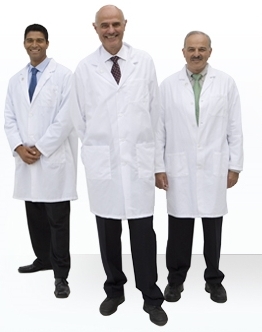 We are a serious minded company and we are serious about our products.
Opinions and anecdotal stories are fine but at the end of the day there is a need to see the science and the medical scientists who are behind our products.
- Are the products proven to be safe to use?
- Do we have medical registrations with health authorities across the world?
- Have formal Clinical Trials been completed?
- Is there ongoing research and development currently happening?
- Is it true that Herbalife have a winner of the Nobel Prize for Medicine on their Nutrition Advisory Board?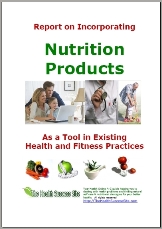 Also, for many medical professionals there is a need to understand how they can blend our products and our business into what they currently do.
To answer these questions about the science behind the Herbalife products, Clinical Trials, the doctors on our Nutrition Advisory Board and how to incorporate Herbalife Products as a Tool in Existing Health and Fitness Practices, read this in-depth guide:
To download your own copy of our Medical Pack simply right click on the link. You will get a dialog box with options. Choose "Save Link As..." and you can then save it to your own computer. I hope you enjoy it.




How To Get Started?
5. Training and support
I will be interested to see what someone like you could do with these tools but there is a lot more support to help you build your business.
Firstly, can you expect from me?
If you are working within my distributorship then the minute you are signed the tools of The Health Success Site will be YOUR tools. I will be happy to put together a home page for you on The Health Success Site and everything that you have reviewed here will be available for you to use within your Taylor Herbalife distributorship.
You can also use them to talk with people in the other 70 countries where we work.
Direct contact.
Up till here I have been a little hard to get on the phone in direct conversation as I protect my time pretty carefully.
I have 4 children with 2 girls still at home doing secondary school and they are my first priority. (I mention this as I'd love for YOU to be able to place your family as your top priority.)
The next Top Priority is to be available to work with the people who join me in our business.
That means you now have my attention and I will be happy to work directly with you.
If you are talking with people then I am happy to get on the phone with you to help 'tell our story' and support what you are doing.
On Line Training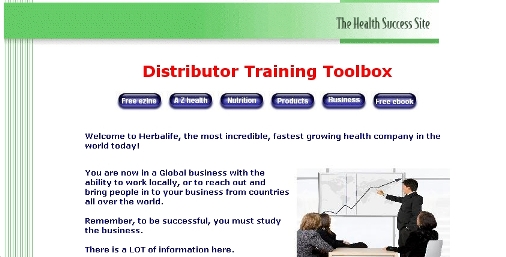 Obviously you will realize by now that we have put a lot of time into preparing material to support people who work with The Health Success Site. That means people working directly with me and also people who come into their business, no matter how many steps removed if someone is in Bob Taylor's organization then they have full support and access to the website.
This includes a whole section to show you exactly how to build your business.
Herbalife
When you want to register as an international Herbalife distributor through Taylor Herbalife then we need to get an IBP to you (IBP is, as you now know, an International Business Pack.)
Cost of that pack in India is less than 2,000 Rps. and includes a whole range of tools to help you get your business started.
In the pack you will find: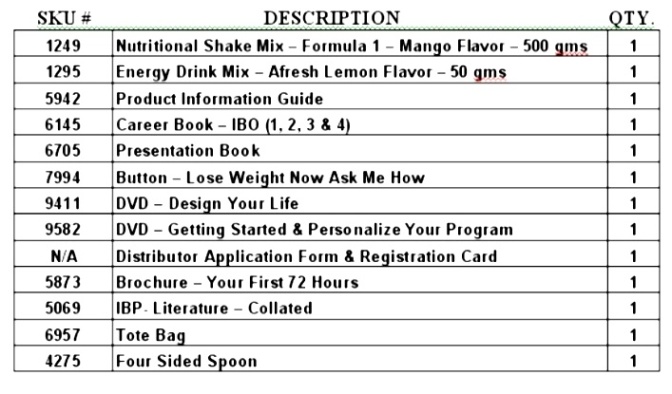 Just the manuals and the DVD trainings included in that pack are enough for people to be able to start their business.
In fact that is all many people get. If you have check through the material I have supplied you then you will be better informed right now about our company and products than 90% of Taylor Herbalife distributors!!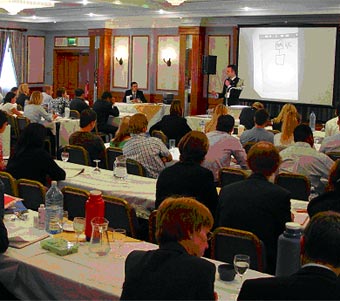 Local, Regional, National and International Trainings.
Once you have things started then there are training days in local areas where local distributors go through how they are working in their local area. Networking supports everyone to build a stronger presence in their region.
There are regular regional trainings so you can hear secrets of success from top distributors from across the country.
There are national trainings where internationally successful distributors come in to show how to build an international business.
Finally there are regular international Extravaganza's that give a chance for travel.
This area of training is where Taylor Herbalife needs more leadership and, with you and I working together, we can aim to building a local support training there around you if you want to. I am happy to walk you through exactly how to so that.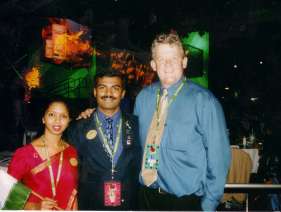 Herbalife regularly organize regional trainings to bring top distributors to train on how to retail, how to recruit, how to build their business. (In fact, that little video of my travelling with my family was put together by Herbalife for a regional training in Singapore. 16,000 people saw that. It would be great if YOUR story was put on the screens one day)
(The picture here was taken at an Taylor Herbalife Extravaganza staged down in Bangalore. About 4,000 people attended that one.)
Corporate Profile
Herbalife is also building a stronger and stronger public profile with sponsorship of sporting figures in a range of sports across the world. The brand of Herbalife is growing and more and more people are asking for our products.
How To Start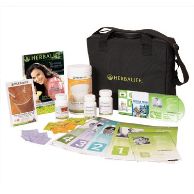 There are 2 ways to get an IBP delivered to your door. This is normally done at a cost of a little under 2,000 Rs. If you have a distributor working with you this is what they pay to set up their business
The second is that if you and I are going to work together on a one-to-one basis and you are the leader in your area who I want to assist to build a team of distributors around then I am prepared to do things quite differently. I need you to be serious and if I am expecting that from you then you also need to know that I am serious. If you go back to my How Does This Work page and follow the links from there I will give you another alternative to buying the IBP.
They will answer any questions you have about the local conditions and if you use my personal Herbalife Identification Number you can access the Herbalife system and order an IBP to be shipped to you.
This second method means that that can organized to order the pack and arrange payment for it directly with Taylor Herbalife.
If you are ready to get things moving fill out the form below and I will send you my personal details to get things moving.
If you want to get things moving but need to speak with me then send me a note on the from below and you we will get on the phone together.
I am very much looking forward to hearing from you.
Warm wishes
Bob Taylor.




Back to Top of this Taylor Herbalife page

Health Blog | Terms of Use | Privacy Policy |Disclaimer
==============================================================================SITE DISCLAIMER: This Taylor Herbalife information is not presented by a medical practitioner and is for educational and informational purposes only. The Taylor Herbalife content is not intended to be a substitute for professional medical advice, diagnosis, or treatment. Always seek the advice of your physician or other qualified health provider with any questions you may have regarding a medical condition. Never disregard professional medical advice or delay in seeking it because of something you have read.The resources on this Taylor Herbalife site are not intended to be a substitute for professional advice. While all attempts have been made to verify all information provided in this Taylor Herbalife publication, neither the author nor the publisher assumes any responsibility for errors, omissions or contrary interpretation of the web site subject matter herein. The site contents are solely the opinion of the authors and should not be considered as a form of advice, direction and/or recommendation of any kind. If expert advice or counseling is needed, services of a competent professional should be sought. The author and the Publisher assume no responsibility or liability and specifically disclaim any warranty, express or implied for any products or services mentioned, or any techniques or practices described. The purchaser or reader of this Taylor Herbalife publication assumes responsibility for the use of these materials and information. Neither the author nor the Publisher assumes any responsibility or liability whatsoever on the behalf of any purchaser or reader of these materials. There is no guarantee of validity of accuracy. Any perceived slight of specific people or organizations is unintentional. This Taylor Herbalife website and its creators are not responsible for the Taylor Herbalife content of any sites linked to. Since natural and/or dietary supplements are not FDA approved they must be accompanied by a two-part disclaimer on the product label: that the statement has not been evaluated by FDA and that the product is not intended to "diagnose, treat, cure or prevent any disease."==============================================================================