A to Z of Stress Management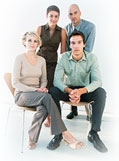 A health article about Stress management from Stress Management tips dealing with Health Problems & nutritional Self Care Strategies



Always take time for yourself, at least 30 minutes per day


Be aware of your own stress meter: know when to step back and cool down
Concentrate on controlling your own situation, without controlling everybody else
Daily exercise will burn off the stress chemicals
Eat lots of fresh fruit, vegies, bread and water, give your body the best to perform at its best
Forgive others, don't hold grudges and be tolerant – not everyone is as capable as you
Gain perspective on things, how important is the issue?
Hugs and kisses and laughter, have fun and don't be afraid to share your feelings with others
Identify stressors and plan to deal with them better next time
Judge your won performance realistically, don't set goals out of your own reach
Keep a positive attitude, your outlook will influence outcomes and the way others treat you
Limit alcohol, drugs and other stimulants, they affect your perception and behaviour
Manage money well, seek advice and save at least 10% of what you earn
No is a word you need to learn to use without feeling guilty
Outdoor activities by yourself, or with friends and family can be a great way to relax
Play your favourite music rather than watching TV
Quit smoking, it is stressing your body daily, not to mention killing you too
Relationships, nurture and enjoy them, learn to listen more and talk less
Sleep well, with a firm mattress and supportive pillow, don't overheat yourself and allow plenty of ventilation
Treat yourself once a week with a massage, dinner out, the movies, moderation is the key
Understand things from the other person's point of view
Verify information from the source before exploding
Worry less, it really does not get things completed better or quicker
Xanadu, regularly retreat to your favourite space regularly, make holidays are part of your yearly plan and budget
Yearly goal setting, plan what you want to achieve based on your priorities in your career, relationships etc
Zest for life, each day is a gift, smile and be thankful that you are a part if the bigger picture
Listening to music does wonder to alleviate stress.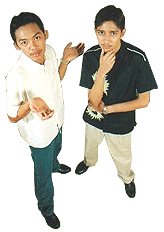 Everyone has different tastes in music. We should listen to the music that makes us feel comfortable. Sitting down and forcing yourself to listen to relaxation music that you don't like may create stress, not alleviate it. Music is a significant mood-changer and reliever of stress, working on many levels at once.
The entire human energetic system is extremely influenced by sounds, the physical body and chakra centers respond specifically to certain tones and frequencies. Special consideration should be given to the positive effects of one actually playing or creating music themselves.
Among the first stress-fighting changes that take place when we hear a tune is an increase in deep breathing. The body's production of serotonin also accelerates.
Playing music in the background while we are working, seemingly unaware of the music itself, has been found to reduce the stress of the workplace. That's why so many retail places play music while you shop – to take your mind off the high prices!
Music was found to reduce heart rates and to promote higher body temperature - an indication of the onset of relaxation. Combining music with relaxation therapy was more effective than doing relaxation therapy alone.
Many experts suggest that it is the rhythm of the music or the beat that has the calming effect on us although we may not be very conscious about it. They point out that when we were a baby in our mother's womb, we probably were influenced by the heart beat of our mother.
We respond to the soothing music at later stages in life, perhaps associating it with the safe, relaxing, protective environment provided by our mother.
Music can be one of the most soothing or nerve wracking experiences available. Choosing what will work for any individual is difficult, most will choose something they 'like' instead of what might be beneficial.

A health article about Stress management from Stress Management tips dealing with Health Problems & nutritional Self Care Strategies
Even when we try to eat well, we're disadvantaged. The nutritional content of most food has been compromised over the years, not only by deficient soils and modern production, transportation, storage and processing methods, but also by the enormous amounts of chemical and artificial substances added to promote growth, storage life, taste and appearance.
It's for this reason that more and more medical authorities are advocating the use of vitamin and mineral supplements. However, finding them in the right combination can be both confusing and costly. The nutrition products I am going to recommend you make use of knowledge gained from the botanical world's 6,000 year history. They incorporated health building nutritional herbs with the best modern technology to help our bodies cleanse and detoxify so that the cells - the tiniest living units - can be as fully nourished as possible. This allows the cells to grow, repair and to perform their functions with the best possible efficiency so that we feel and look better and are more able to prevent and fight disease. Once the body begins to clear itself of toxins it can more efficiently absorb nutrition.
Further reading through our articles on health issues will give you a body of information that will help you decide what options you have to deal with the underlying causes of your problem through giving your body the nutrition products that will assist you body to heal from the inside out.


You can visit our health food products page here: Herbalife Health Nutrition Supplements and learn more about our core nutrition program, the Cellular Nutrition Advanced Program and also check out these targeted products, Florafiber to replace your healthy flora and Aloe Vera Juice to help cleanse your system.


We wish you well in your search for solutions to this problem and your movement towards better health in all areas.

More Resources available about stress management :


What is stress and how can Hypnotherapy help to reduce and manage it?
In the normal hurly burly of life we seldom have time to take a time out, or to go into safe mode to pull together our resources and to calmly take stock and plan our best way forward.

Hypnosis then, is a safe, relaxing state in which we can let go the tensions in and around us for a short period, and in which, if we desire it, a skilled therapist can guide us through the stages of investigation, discovery, planning and repair we may need.
(To read the rest of this article click on the Title above here.)


Experiencing Work Stress? Five Tension Tamers
When you ask people where most of their daily stress comes from, majority will tell you that it either comes from their home or from work, with greater emphasis on the latter.
Because work is a paid endeavor, and the time allotted for it is regular and measured, a lot of people say the routine is what bothers them – in addition to the gnarly boss, the file pile-ups, and the gossip-mongering co-workers.
(To read the rest of this article click on the Title above here.)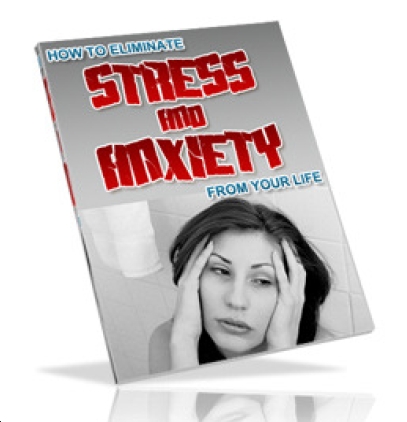 Free Report Reveals How To Successfully Wipe Out All Traces of Harmful Stress From Your Life in the Shortest Time You Never Thought Was Possible!
Free Health Book.
Stress is a reality. It is inevitable and it can be acquired from all sources – at work, school, home, family, and relationships.
Click the link above or book cover to get your free Report & eCourse today!

to "Your Health Success"
our monthly F'R'E'E' Newsletter
Back to Top of Stress management page

Subscribe to "Your Health Success" newsletter
Terms of Use | Privacy Policy | Disclaimer | Site Map
============================================================================
SITE DISCLAIMER: Do these products "cure" anything? Of course not… but it stands to reason that if you cleanse your body and feed it the finest nutrition available, giving it everything it needs in balance, on a daily basis, that your body will do what nature intended, and give you the best possible chance to fend off sickness and disease. This Stress management information is not presented by a medical practitioner and is for educational and informational purposes only. The Stress management content is not intended to be a substitute for professional medical advice, diagnosis, or treatment. Always seek the advice of your physician or other qualified health provider with any Stress management questions you may have regarding a medical condition. Never disregard professional medical advice or delay in seeking it because of something you have read.
The Stress management resources on this site are not intended to be a substitute for professional advice. While all attempts have been made to verify Stress management information provided in this publication, neither the author nor the publisher assumes any responsibility for errors, omissions or contrary interpretation of the web site Stress management subject matter herein. The site Stress management contents are solely the opinion of the authors and should not be considered as a form of advice, direction and/or recommendation of any kind. If expert advice or counseling is needed, services of a competent professional should be sought. The author and the Publisher assume no responsibility or liability and specifically disclaim any warranty, express or implied for any Stress management products or services mentioned, or any techniques or Stress management practices described.
The purchaser or reader of thi Stress management s publication assumes responsibility for the use of these materials and information. Neither the author nor the Publisher assumes any responsibility or liability whatsoever on the behalf of any purchaser or reader of these Stress management materials. There is no guarantee of validity of accuracy. Any perceived slight of specific people or organizations is unintentional. This website and its creators are not responsible for the content of any sites linked to. Since natural and/or dietary supplements are not FDA approved they must be accompanied by a two-part disclaimer on the product label: that the statement has not been evaluated by FDA and that the product is not intended to "diagnose, treat, cure or prevent any disease."
============================================================================