Sporting nutrition

WELCOME TO:
Sporting nutrition, By Bob & Helene TaylorLocation/Health-Career-Description
https://www.thehealthsuccesssite.com/Sports-nutrition.html
(To BOOKMARK me for future reference just "Ctrl + D" to save this page to your Favourites file)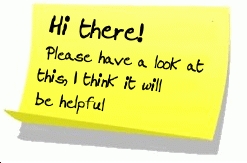 Gain that competitive edge
Supplements are very popular among peak performance athletes. There are many available supplements to help in your bodybuilding efforts – they span the gamut from performance enhancers, protein supplements and other newfangled ways to improve muscle development and definition.


But first of all, before delving into supplements, you must be fully aware of the importance of maintaining a healthy diet and getting adequate rest. Remember, these are supplements, which mean they add to the value of what is already there, your existing diet and routine.


The biggest question most budding enthusiasts ask is that if one should take such supplements even if they are not bent on joining any competitions. The answer to this is yes. While a good diet – one that is typically composed of fruit juices and other healthy foods – will do much to help build a better body.


This is because even with all the healthy foods available, a perfect diet that gives you all the nutrients you need is not realistically possible. You will always miss out on vital nutrients to grow muscle and supply your energy needs. Therefore, meal replacement powders have become a great alternative to full meals that are inconvenient and messy to prepare.


This is further emphasized by the fact that today's environment has become pretty hazardous to anyone's health. Pollution to the air and water has increased up to twenty times. This has made oxidization – the harmful process that speeds aging – a more prevalent threat than ever before. You will need more anti-oxidant supplements to help combat this peril. Therefore the need of nutritional supplements is warranted.


Nutrition Requirements for Athletes


Coaches and sports people must take into consideration the proper diet for athletes. For a workout to lead to better results, it must be accompanied with the proper nutritional requirements. A heavy workout for one would be requiring large amounts of protein for the muscles.


In fact, studies show that those engaged in intense training or activities are required to take in more protein than the recommended daily amount in order to maintain protein balance. Insufficient amount of protein could lead to a negative nitrogen balance. This in turn can increase the protein metabolism and promote slow recovery.


In the long run, insufficient protein in the body could lead to training intolerance and lean muscle wasting. Aside from increasing the servings of protein-rich food, one can also drink protein shakes, bars and other protein-concentrated food.


Another important nutritional requirement would be carbohydrates. Just like that of protein, the amount of carbohydrates required would depend on the intensity of training. Carbohydrates are important in maintaining liver and muscle glycogen stores.


For figure-conscious people, "fat" is the devil. But contrary to popular belief, not all kinds of fats are bad for the health. In fact, some types of fatty acids are even essential for the body's proper functions. Vitamins and minerals are important for improved performance and to prevent oxidation damages


Vitamin & nutritional supplements are being taken by peak performance athletes who are aware of the needs of the body in today's competitive world. And as you can see in the video below here, our products are taken by some of the world's top athletes.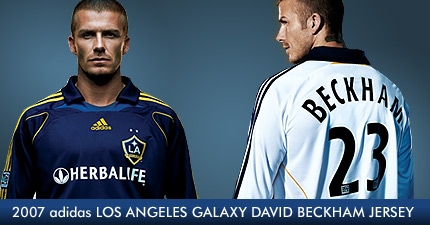 "David Beckham Is Here!" Herbalife, the Official Nutrition Company of the LA Galaxy, welcomes the world's most famous soccer sensation to Los Angeles. It's a magical moment in history that fans and media across the globe can't stop talking about.


''Having been personally involved in every facet of professional soccer, as a player, coach, and now general manager, I can speak to how important nutrition is to protecting any sports organization's most valuable assets – the guys who actually have to go out there on the field and get it done. And when it comes to making sure they have great nutrition products for overall health and fitness, as well as game-day performance, we couldn't be happier about our association with Herbalife.''
Alexi Lalas
General Manager
LA Galaxy


"Running up to 6 miles every game against some of the greatest athletes in the world is a demanding challenge. But since I started using Herbalife, my mental clarity and energy have really improved, and that allowed me to have one of my best season's ever as a pro in 2006. Thanks, Herbalife, for offering a simple effective nutrition routine that I enjoy following each day."
Chris Albright
2006 Defender of the Year
LA Galaxy


"Every time I take the field, my single goal is to stop others from scoring. When you have a ball traveling towards you at up to 85 miles-per-hour, that means you need incredible mind-body reaction time. My solution? Simple... I use Herbalife products during every practice and every game. Nothing I've tried before or since has given me a more competitive edge."
Joe Cannon
Two-time MLS Goalkeeper of the Year
LA Galaxy


In certain sports however, a thin athlete is preferred and unfortunately this is one reason for the higher rates of eating disorders in sports like gymnastics, distance running, distance skiing, swimming, figure skating, dancing, horse racing, rowing, wrestling and cheerleading. These sectors of the sports industry have staggeringly high rates of eating disorders. Male sports that ranked the highest at risk for eating disorders are wrestling and cross-country running, so, as with all eating disorders, males are not immune.


Obviously, it is essential for the wellbeing of the athlete and their long-term career as professional sportspeople, that they are assisted to develop healthy eating and nutrition plans, and taking natural herbal based vitamin nutritional supplements are an excellent method to achieve this.
Further reading through our articles on sports health issues will give you a body of information that will help you decide what options you or your clients have to deal with any sports injury or nutritional problems you may be experiencing.


Feel free to explore the valuable online sports, fitness & health information on the site (pages open in new window so you don't lose this page - just "Ctrl+click" on the links below to learn more then get back to me at mailto: hamson1@aapt.net.au to take the next step or to answer any more questions you may have


Understanding Sports & Athlete's nutrition supplements


Sports Athlete Peak Performance Diet


Our recommended Sporting nutrition pack


Hurdles in the Athletic World: Eating Disorders


How to achieve lifetime Fitness with Exercise


Sports exercise and eating healthy



A to Z Guide for Dealing with your Health Problems


Are *YOU* caught in a natural energy shortage?


Catalogue of Herbal Based Nutritional Products


HERBALIFE SPORTS!
Check Below For New Updates To This Page:
Do you have a comment or news update for this page?
If you are a personal health coach looking for tools to help motivate your clients to workout more in their busy schedules, or a 'couch potato' dreaming of getting fit again… this report download will be really helpful for you!


Our free Health Success Reports are each available for you to download when you subscribe to receive them and their 7 part eCourse. You can unsubscribe at any time, but we are sure you will want to receive all the email lessons of these informative email courses.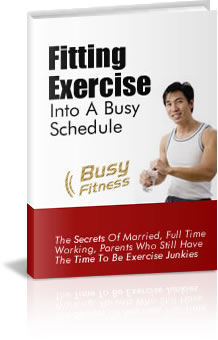 Free Report Reveals How to Get In Shape, Stay Active, And Start Living A Healthy Life While Balancing Your Work, Home And Family Needs!

Free Health Book.

See how easily you can fit simple, quick exercises into your daily life!

Click the link above or the book cover to get your free ebook & eCourse today!


Why not become a member? Our registered affiliate Members get massive discounts across the entire product range!
About Working in a Global Health Business




We are part of a group of Nutritional Consultants, and we welcome new partners in the team, so there is also some information available here for people wanting a career in health and nutrition.


This is a great way for you to self-fund your products…. You can also help other hobby sports people and professional athletes get fit and healthy, and make a living from it, or at the very least use the profits to pay for your own nutritional programs!


Click on this link to check out the Affiliate Members Business section, and if then you would like to talk to me further about starting your own Health & Wellness business, just email me at mailto: hamson1@aapt.net.au to arrange a personal consultation with me. We would love to have you working with us.


Herbalife Core Nutrition

to "Your Health Success"
our monthly F'R'E'E' Newsletter
Back to Top of page of Sporting nutrition page

Terms of Use | Privacy Policy |Disclaimer


*** GENERAL RELEASE AND ASSIGNMENT
For good and valuable consideration, the receipt and legal sufficiency of which is hereby acknowledged, I ("I", "me", "my") hereby agree as follows:
1) I hereby grant to Warren Tattersall, his successors, assignees and licensees the unlimited right, but not the obligation, to use any statements made by or attributed to me (my "Statements") as well as my name, voice, and likeness, performance, personal characteristics and other identifying information (jointly and severally with the Statements and the photographs referenced in Paragraph 2 below, my "Personal Characteristics") in and in connection with the advertising, promotion, marketing and other exploitation of Herbalife products or Warren Tattersall's services in any and all languages and media, now known or hereafter devised, throughout the universe in perpetuity.
2) If I supply Warren Tattersall with photographs of myself on this date or any date subsequent, I agree that Warren Tattersall may use such photographs to the full extent provided above, I warrant and represent that I am the person depicted in the photograph, I am the owner of the photograph, I have the authority to grant the permission and rights granted herein, and no one else's permission is required to grant such rights, and I understand that the copy of the photograph(s) I supply to Warren Tattersall will not be returned.
3) I understand that Warren Tattersall is not obligated to use my Personal Characteristics as permitted herein or, if commenced, to continue with such use in any territory. I acknowledge and agree that Warren Tattersall may make my Personal Characteristics available to Warren Tattersall's independent distributors to use as permitted above.
4) In undertaking the act of submitting my words and images through www.TheHealthSuccessSite.com I understand that I am agreeing the terms and conditions of this agreement
I have read this entire General Release and Assignment and fully understand his contents. I likewise understand that this document shall remain in full force and effect unless/until I request that it be terminated, and that any such request must be made in a signed writing. By signing below, I hereby acknowledge and agree to the foregoing.

I understand that in submitting my material for publication I am granting the rights to reproduce this material on the internet or in other form and I have read the conditions above

==========================================================================
SITE DISCLAIMER: Do these products Sporting nutrition "cure" anything? Of course not… but it stands to reason that if you cleanse your body and feed it the finest nutrition available, giving it everything it needs in balance, on a daily basis, that your body will do what nature intended, and give you the best possible chance to fend off sickness and disease. This Health and Nutrition Resources Index information is not presented by a medical practitioner and is for educational and informational purposes only. The Health and Nutrition Resources Index content is not intended to be a substitute for professional medical advice, diagnosis, or treatment. Always seek the advice of your physician or other qualified health provider with any questions you may have regarding your health online or a medical condition. Never disregard professional medical advice or delay in seeking it because of something you have read.
The Health and Nutrition Resources Index resources on this site are not intended to be a substitute for professional advice. While all attempts have been made to verify information provided in this publication, neither the author nor the publisher assumes any responsibility for errors, omissions or contrary interpretation of the web site Health and Nutrition Resources Index subject matter herein. The site contents are solely the opinion of the authors and should not be considered as a form of advice, direction and/or recommendation of any kind. If expert advice or counseling is needed, services of a competent professional should be sought. The Health and Nutrition Resources Index author and the Publisher assume no responsibility or liability and specifically disclaim any warranty, express or implied for any products or services mentioned, or any techniques or your health online practices described.
The purchaser or reader of this Health and Nutrition Resources Index publication assumes responsibility for the use of these materials and your health online information. Neither the author nor the Publisher assumes any responsibility or liability whatsoever on the behalf of any purchaser or reader of these Health and Nutrition Resources Index materials. There is no guarantee of validity of accuracy. Any perceived slight of specific people or organizations is unintentional. This website and its creators are not responsible for the content of any sites linked to. Since natural and/or dietary supplements are not FDA approved they must be accompanied by a two-part disclaimer on the product label: that the statement has not been evaluated by FDA and that the product is not intended to "diagnose, treat, cure or prevent any disease."
=========================================================================