Brand New Consultants –
What to Do in Your First 72 Hours in business!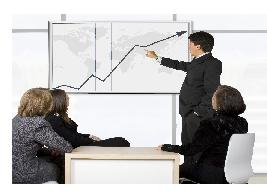 BACK TO DIRECTORY:
Distributor Training Toolbox


1) Click on link to find out how to Complete your Herbalife Distributor Application Form


If you need more help to complete your form correctly, contact your Sponsor or Warren Tattersall, and you will get all the help you need to get your distributorship application registered with Herbalife




2) Select your website Profile Home Page from the 20 templates available to pick from.


In your business your most powerful world wide marketing tool is the free website profile that you are given when you register anywhere in Warren Tattersall's team. This website page will be overseen by Warren personally, to make sure it meets your marketing needs and draws thousands of new people to ask you about your products and business.


Your Sponsor will help you in deciding if you want to focus on a specific health or career 'niche' subject that you have expertise in. There are plenty of templates to pick from to get started on your website. If you want more help, you can contact Warren direct and he will help to point you in the right direction to creating the most effective page to generate leads for your business.


You can write your own content on any of these templates, just send us what you would like us to put into the template design. Otherwise we will leave the content of the template pretty much as you see it here.



Just click on the links below to view a sample of each distributor home page:
(They open in a new window so that you don't lose this page, so you may need to "Ctrl + click link" to make them open)


* (#1) WORK FROM HOME RECRUITING TEMPLATE


* (#2) ONLINE BUSINESS & INTERNET MARKETING RECRUITING TEMPLATE


* (#3) ENERGY & HEALTH RETAIL TEMPLATE


* (#4) DIET & WEIGHT LOSS RETAIL TEMPLATE


* (#5) DIRECT SALES / NETWORK MARKETING / MLM RECRUITING TEMPLATE


* (#6) WORK-AT-HOME-MOMS RECRUITING TEMPLATE


* (#7) ALTERNATIVE HEALTH THERAPY RECRUITING TEMPLATE


* (#8) HEART HEALTH RETAIL TEMPLATE


* (#9) CREATIVE HEALTH RECRUITING TEMPLATE


* (#10) SPORTS NUTRITION for PEAK PERFORMANCE ATHLETES & COACHES


* (#11) MEN'S HEALTH GUIDE RETAIL TEMPLATE


* (#12) Allergies & Asthma RETAIL TEMPLATE


* (#13) Natural Health & Wellness Guide RETAIL TEMPLATE


* (#14) ALTERNATIVE THERAPY RETAIL TEMPLATE


* (#15) Womens Health Issues RETAIL TEMPLATE


* (#16 ) Classic Blue arrow generic TEMPLATE


* (#17 ) Classic GREEN PICTURES generic TEMPLATE


* (#18) Prospect Recruiting Leads Squeeze Page TEMPLATE


* (#19) Retirees recruiting TEMPLATE


* (#20) Anti-aging & skin care Retail TEMPLATE


Just email Warren and tell him which Template you want to use, give him your Name, Location, Herbalife ID #, your telephone number and email address (and specify whether or not you want your telephone number shown on your profile for prospects to call you ).

Then include any more content you have written that you want added to your template for your personal Profile Home Page.

*** Find out more about how to qualify for your page to be upgraded, so that you have a personal live online 'contact us' form on your page that accepts and re-directs emails to your personal mailbox. You will also have a selection of Squeeze Pages to generate Leads to your mailbox.

If you have placed a Success Builder 1000vp order this month you would be eligible for a Squeeze page, among other things. Here is a selection of Squeeze Pages to select from

Here is a listing of Distributors in Your Team Leadership downline


3) Make Your First Sale in Easy Steps


Your first 72 hours as a Herbalife Independent Distributor play an important role in your future success.

Follow these simple steps to creating a winning business and a brighter future.



Set Your Goals


Identify your business plan:

• Do you want to work part-time or full-time?
• How much money do you want to make?
• How soon can you start?


BUSINESS VISIONSTATEMENT

1. What do you want from the Business in terms of income and lifestyle? (E.g. New car, Holiday house etc.)


Six Months:

______________________________________________

______________________________________________

______________________________________________

______________________________________________

______________________________________________


Long Term (Ultimately):

______________________________________________

______________________________________________

______________________________________________

______________________________________________

______________________________________________


2. The statement which best describes my current financial situation is (choose one):

[ _ ] My current income is enough to cover my monthly bills.
[ _ ] My current income does not cover my monthly bills.


3. How much extra money per month do you need right now to address your immediate needs? $________________


4. When I've reached my ultimate long-term income goal in my business, I would like to be earning $ _____________ per year.


5. I have decided to commit __________ hours to work on my business each week.


6. By working my business this many hours weekly, I think it is reasonable to reach my ultimate long-term goal in the following timeframe ________.


7. Tell us a little about yourself: (e.g. background, marital status, children, hopes and dreams etc.)

______________________________________________

______________________________________________

______________________________________________

______________________________________________

______________________________________________


8. How would you rate your own health at the moment: Below average, average or above average? Do you need to lose or gain weight? Do you need more energy or have any specific health issues?

______________________________________________

______________________________________________

______________________________________________

______________________________________________

______________________________________________


Name: __________ Phone: _____________________


Date: __________ Signature: ______________________


Complete your Vision Statement and send or email this to your Sponsor or nominated Business Coach.


You are both then able to work out the best course of action to make your goals achievable for you.

WATCH: Goal Setting - video training

"Setting Personal Goals Guide" to help you plan for success using SMART planning principles

Do what you CAN do, don't get spun out by what you can't do.


Decide what your plan of action will be, using flyers, approaching friends, holding Power Breaks, doing internet marketing & article marketing, or advertising in the newspapers… YOU DECIDE what nature you want your home business to be.


Do the things that you know you already love doing. If you don't like face-to-face selling, then focus on using the internet and phones. If you love talking to people in person and developing the relationships, you will enjoy the Lunch breaks presentations, home parties, Business Opportunity Meetings with your prospects. Etc.


It is up to you how you choose to set up and run your business! The Distributor Training Toolbox has all the information you need to learn how to work the business in the way you want to do it.


THE MOST IMPORTANT sales and marketing tool you will ever have is your own obvious and measurable health results when you take the products yourself.


Use, Wear, Talk


"Use, Wear, Talk" are the pillars of success with Herbalife, helping people all over the world build their businesses and achieve their dreams. It sounds simple, but it works!



Use the Products

Learn all about the products and their health benefits first-hand. Start with our core product samples in your Distributor Business Kit.


• Watch the videos in this Distributor training section
• Study the targeted Product Training page & download the reference wallchart
• Make a product plan for yourself
• See and feel the results
• Look and feel your best
• People will notice the difference and ask how you did it
• Tell them your story and inspire others to change their lives


Instructions for Product Use:

Please read the following instructions for taking Cellular Nutrition carefully. Millions of people have enjoyed the benefits of these products and as a result now look slim and feel vigorous. The sooner you begin your program the sooner you can move closer to your health and business goals.


• Take your body measurements and weigh yourself before starting the program. Record the date and date every three days to show your progress.


• Always start the program in the morning within the first 30 minutes after rising. Daily meals should be approximately five hours apart.


• The first few days of the program are very important – follow the program exactly, as this will help you get off to the right start.


• Keep one rule in mind for weight loss: to lose weight you must take in fewer kilojules/calories than you use up; ideally the difference comes out of body fat. Here you can calculate the Calories in food. The Herbalife weight control program is designed so that you take in fewer kilojules than you expend daily in your normal activity levels.


• Depending on your body weight, activity level and metabolism, in general terms a 4176-5720 kilojule diet per day should effect a weight reduction in the average adult.


You simply substitute a delicious 'shake' of Formula #1 for each of TWO meals per day and have ONE main meal. With EACH of your three meals you will take your multivitamin and other tablets. Be sure to take the tablets and capsules three times a day. Leaving out any item will only slow down the process.


Persons over 100kilos (220lb) may find that eating only three meals per day is too restrictive a food intake. It is suggested that the main meal be supplemented by an extra 'shake' per day (three shakes + one main meal)


When considering a weight control program it is advisable (especially children, pregnant women, nursing mothers, people with kidney problems or insulin dependent diabetes) to consult with your physician to monitor your progress on the program.


How to take your Herbalife Cellular Nutrition on a daily basis:

FORMULA #1: Shake Powder
Mix 2 level dessertspoons of powder with 250ml of liquid for ONE SERVE.


Suggested drink is ½ water with ½ Soy or Rice milk, preferably prepared the night before taking, as this will produce a very smooth and creamy drink, as well as making it fast and simple in the busy mornings to take breakfast and lunch during a busy day. It is simple to make up both your daily shakes 250ml water and 250 ml Soy/Rice milk in one 'milkshake' container, and have it premixed and ready to take with you anywhere you go in your busy day.


The shake can also be made with fruit juice or mixed into low fat yoghurt, or stirred into a warm (not boiling) cup-of-soup. A simple one is to simply mix your powder with some Iced Coffee and keep refrigerated.


Whenever you have the time available, it is a delicious change to try out some of the Smoothie Recipes Collection available online here, and in your Herbalife information pack. Try using a blender with different fruits and liquids until you work out what are your favourite blends and recipes.


Do not mix with cow milk as that may cause mucus in your stomach and symptoms of nausea. Should you experience stomach upsets during your first three days of detoxification, simply sip some Aloe Vera Juice for quick relief. Call your Sponsor if your discomfort continues.


FOR WEIGHT LOSS: replace 2 meals per day with the Shake and eat one normal meal + 3 sets of tabs per day / with each meal

FOR WEIGHT GAIN: eat normal 3 meals per day and drink your shake after 2 of the meals + 3 sets of tabs per day / with each meal

FOR HEALTH MAINTENANCE: replace only one meal per day with Shake, eat 2 normal meals. + 3 sets of tabs per day / with each meal

FOR DIABETICS: count the fructose content in your diet allowance, mix the daily 500ml of Shake, but drink it in 4 to 6 small portions throughout the day.


Aloe Vera Juice For cleansing and low immune system
Take Aloe Vera Juice prior to main meal and mix with water or juice to your desired taste. Take from 50 to 150 ml depending on whether your stomach is upset or if you have a chronic fatigue syndrome, ulcers, bowel problems, etc. Helps to calm as well as clean your stomach and intestines as well as speeding up weight loss.


Thermojetics Herbal Instant Drink: for Energy & increased weight loss.
Mix ¼ to 1 teaspoon with hot water, fruit juice, added to your normal tea or coffee, added to your Shake, just about any way, but not in fizzy drinks. For increased weight loss take a drink for: Breakfast, Morning Tea, Lunch and Afternoon Tea. Only drink Thermojetics Tea after 6.30 pm is you require extra sustained energy during the evening.


N.R.G. Tabs & Tea: For Energy & Allergies
Take 2 N.R.G. tablets or a cup of tea prior to breakfast or 1 for breakfast and 1 for lunch. You can take as many of these as are required for increased energy, but it will affect your 30 day supply,


IT IS ESSENTIAL for effective fat elimination and detoxification that you drink 8-12 glasses of 250ml water every day!


Some more about the symptoms to expect when you change your diet. It is unlikely you will experience serious detox symptoms unless you have been constantly dieting or are suffering from toxins or chronic illness and/or medication intake.


WATCH: Learning all about the Herbalife Products on Video Know your Products so that you can make your own product use list.



LISTEN: This call runs for 20 minutes and is an awesome call explaining "Why Cellular Nutrition" and how it works.
Product Training Call "Cellular Nutrition"
with Dr. Luigi Gratton and Dr. David Heber
LISTEN HERE: http://www.byoaudio.com/play/WqlPYqlx


READ: The Better and Healthy You eBook guide on improving your overall health and wellbeing to support your product use.


Further product training is available linked from the Distributor Training Toolbox directory page.


Wear It Every Day


• Wear the lapel button and Herbalife-branded apparel to get other people interested
• Get noticed, take the products in public places
• People will ask for more information when they notice your own personal improvement in your dynamic energy & wellbeing
• If you are losing weight, wear the "I have lost …K/lb – Ask Me How!" Button or Lapel tag to create more questions and comments, especially if you still have a long way to go, it shows you ARE getting results even if you are not yet your target 'slim' weight.
• It's a cost-effective way to advertise and promote the products and business opportunity, while just going about your normal daily activities.
• Use and give out promotional tools like pens and inexpensive Herbalife branded gifts, with your business card or flyer, to prospects to remind them that you have opened up your own nutrition business!



Talk to People


How many people can you talk to about Herbalife in the first 72 hours?

Write down your Circle of Influence -- friends, relatives and acquaintances -- and get started.


Your Sponsor or nominated Business Coach will help you to get started on this process, including helping you with home demonstrations, phone calls and personalizing your flyers etc to distribute.

• Use the products and talk about them
• Wear the lapel button and encourage conversation
• Talk to everyone you know - and everyone you don't
• Share your success story and inspire others to take action
• Explain the benefits of Herbalife
• Show people how they can improve their health and financial future
• Ask for referrals
• Send letters and emails to friends to tell them you have opened your nutrition business and are taking orders.
• Send out links to articles online here like 'cellular nutrition' or to specific Health Problems in the A-Z section that they may be concerned about.
• Send out links to the free Health Reports and eCourses available on over 25 health subjects!
• Send out copies of the Customer Magazine we publish every month. You can also personalize it with your website, phone and email details before you email it out to your contact list.
• Go to the Marketing Tools & Flyers download sections to personalize the product & business opportunity flyers with your details, print and hand out!
• Do some free internet marketing to promote products & business leads to your website page. Training instructions are in the Distributor Training toolbox guide.


LIKE AND TRUST EXERCISE


Please design your list from the simple questions below. It is very important that you do NOT think of people that would "be good" for the business.


The idea is to be attracting and developing a list of people whom you like and trust.


1. You are having a dinner party this week and you need to invite 8 people you like and trust on the condition that you don't talk about PRMG and/or Herbalife. Who would they be?

2. You have won a $5 Million lottery. The condition is that you have to give $4 Million away to 4 friends in an equal $1 Million share lots. Who would they be?

3. You have been awarded a $10 Million government grant for a project that has a social conscience eg: homeless shelters. You have to find 9 partners that will take $1 Million each to join you and help grow the project successfully.

Who would those 9 people be?


NEXT:
Developing your Sales Skills: Retail training tools & Videos If you are brand new to Selling products, these TIPS & videos will give you a good head start to making money in your business from the very beginning.


CRAFTING YOUR STORY - Short Elevator Pitch Training Tools & Videos

DOWNLOADS:
Listing your Circle of Influence


Casual Contacts Prospect List Template


Business Development Sales & Marketing Plan


Full training and tools for your training to make retail sales and recruit your team is provided in the Distributor Training toolbox.



Set up your Home Business workplace


The sooner you set up your personal workspace, and organise where you keep your customer records and receipts etc. the better.


Take these tips to get yourself organised from the very start.


Organising the Home Business Administration


Setting up a Work at Home Business


CONGRATULATIONS! You have now done more than 90% of new distributors – you have read all the way down here, and have shown that you are coachable and willing to study HOW TO SUCCEED!


You should now have a few ideas of what to do and who to talk to so that you can get your business up and running quickly.


Once you are ready to take the next steps, return to the main Distributor Training Toolbox directory page, and just follow each stage step-by-step, and subscribe to the email training course to keep you on-track and motivated for each success level you are qualifying for in the business leadership and income levels.


REMEMBER: YOU are in your own business, but not working alone. Consult with your Sponsor, or your nominated Business Coach, or Warren Tattersall direct, about what you want to do to get a fast start to your business… the team is here to help you achieve your biggest dreams and goals.


Contact Us HERE if you have any requests or suggestions for materials to be included in your Distributor Training Tools section.


MAKE SURE *YOU* and YOUR CUSTOMER & PROSPECTS



to "Your Health Success"
our monthly F'R'E'E' Newsletter
So that they get a marketing email from you every month!
(and a free ebook for subscribing)
THIS MLM TRAINING-DISTRIBUTOR APPLICATION TRAINING PAGE IS ON A PRIVATE SITE AND IS NOT PROVIDED FOR ANY INDIVIDUAL WHO IS NOT ALREADY A DISTRIBUTOR IN THE HEALTH SUCCESS GROUP OF INDEPENDENT HERBALIFE DISTRIBUTORS. THIS SITE MAKES NO CLAIMS OF INCOME THAT CAN BE GENERATED WITHIN THE HERBALIFE BUSINESS AND IT DOES NOT IN ANY WAY REPRESENT THE HERBALIFE INTERNATIONAL COMPANY OR SPEAK ON THEIR BEHALF IN ANY MATTER. THE COPYRIGHT OF THE HERBALIFE COMPANY AND PRODUCTS IS RESPECTED AND www.TheHealthSuccessSite.com MAKES NO CLAIMS UPON ANY NAMES OR TRADEMARKS BELONGING TO HERBALIFE INTERNATIONAL. IF YOU HAVE COME TO THIS SITE BY ACCIDENT WITHOUT A SPECIFIC INVITATION FROM www.TheHealthSuccessSite.com THEN WE ASK YOU TO NOW LEAVE THE SITE.
Back to Top of MLM Training for MLM Consultants page

Subscribe to "Your Health Success" newsletter
| Contact Us | About Us | Free Health Book | Health Blog | Terms of Use | Privacy Policy | Disclaimer | Site Map | Health web resources | HOME PAGE |
============================================================================
SITE DISCLAIMER: Do these products "cure" anything? Of course not… but it stands to reason that if you cleanse your body and feed it the finest nutrition available, giving it everything it needs in balance, on a daily basis, that your body will do what nature intended, and give you the best possible chance to fend off sickness and disease. This MLM Training for MLM Consultants information is not presented by a medical practitioner and is for educational and MLM Training for MLM Consultants informational purposes only. The MLM Training for MLM Consultants content is not intended to be a substitute for professional medical advice, diagnosis, or treatment. Always seek the advice of your physician or other qualified health provider with any MLM Training for MLM Consultants questions you may have regarding a medical condition. Never disregard professional medical advice or delay in seeking it because of something you have read.
The MLM Training for MLM Consultants resources on this site are not intended to be a substitute for professional advice. While all attempts have been made to verify information provided in this publication, neither the author nor the publisher assumes any responsibility for errors, omissions or contrary interpretation of the web site MLM Training for MLM Consultants subject matter herein. The site MLM Training for MLM Consultants contents are solely the opinion of the authors and should not be considered as a form of advice, direction and/or recommendation of any kind. If expert advice or counseling is needed, services of a competent professional should be sought. The MLM Training for MLM Consultants author and the Publisher assume no responsibility or liability and specifically disclaim any warranty, express or implied for any products or services mentioned, or any techniques or MLM Training for MLM Consultants practices described.
The purchaser or reader of this publication assumes responsibility for the use of these materials and information. Neither the MLM Training for MLM Consultants author nor the Publisher assumes any responsibility or liability whatsoever on the behalf of any purchaser or reader of these MLM Training for MLM Consultants materials. There is no guarantee of validity of accuracy. Any perceived slight of specific people or organizations is unintentional. This website and its creators are not responsible for the content of any sites linked to. Since natural and/or dietary supplements are not FDA approved they must be accompanied by a two-part disclaimer on the product label: that the statement has not been evaluated by FDA and that the product is not intended to "diagnose, treat, cure or prevent any disease."
============================================================================