Customer Service Skills Training & Tools
MLM Training for MLM Consultants business.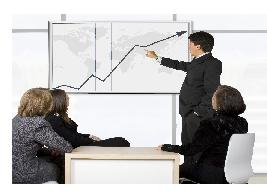 BACK TO DIRECTORY:
Distributor Training Toolbox


The importance of timely customer follow up:
People buy things all the time. The problem is, they don't always use what they buy. They invest the money, bring the product home, and put it away on a shelf somewhere, intending to use it some other day.


If you are like most people, you probably have closets and drawers and garages full of all sorts of things that you have purchased but still haven't used.


That's why following up with your customers is so important. Just placing a program with a customer isn't enough. The only way you can be certain that someone will actually START THE PROGAM and USE THE PRODUCTS is to stay in close contact with that individual


Follow up:


Ring your customers or ask them to ring you on Days 1 – 3 – 5 – 10 and 20.

a) discuss any problems
b) offer encouragement and suggest new shake recipes
c) make sure the program is being followed correctly
d) on day 20 discuss re-orders and possible new products
e) ask for possible referrals
f) any interest to upgrade to distributor or "wholesale customer"
g) any interest in a business opportunity
h) upgrading to success builder / supervisor.

GOOD FOLLOW UP GUARANTEES GOOD RESULT AND GREATER SUCCES SIN YORU RETAIL BUSINESS.


"Herbalife Health Nutrition Supplements" Herbalife retail products for Self Care Strategies using natural herbal based remedies.


Downloads:

Follow up Guide for Customers experiencing Change of Diet Problems


Customer Information pack to include with Nutrition Pack sales


LISTEN: This call runs for 20 minutes explaining "Why Cellular Nutrition" and how it works.
With Dr. Luigi Gratton and Dr. David Heber
LISTEN HERE: http://www.byoaudio.com/play/WqlPYqlx


FOOD FOR THOUGHT

by David Exon, Wellness & Weight Management Consultant


"IF YOU COULD ONLY OWN ONE CAR . . . AND IT HAD TO LAST YOU YOUR ENTIRE LIFE . . . HOW WOULD YOU LOOK AFTER IT?"


We have all seen 5 year old cars that are very badly rusted, or damaged and nearly ready to be scrapped, and yet we have also seen 80 year old cars that look as good as the day they were built!


"WHY?". . . To me the reason seems obvious!


WE ARE ONLY GIVEN ONE BODY, and just think what we do to it over a lifetime!


'LIFE IS NOT A DRESS REHEARSAL,
WE ONLY GET ONE CHANCE!'


Remembering that things like Pollution, Pesticides, Preservatives, Additives, Antibiotics in our food, etc. etc. are beyond our control.


The C.S.I.R.O in a recent study found also that over 50% of our soils are Nutritionally depleted. So even when we try to eat well, we are not always getting what we think we are, from our food.


Then when our health finally starts to break down, we say things like . . .


"You have to expect things like this when you get older"
or
"Mum had these problems, so it must be hereditary."


As over 70% of deaths and disease are dietary related, and we usually pick up our eating and cooking habits from our parents, it just stands to reason that the same related problems may occur.


In 'VERY SIMPLE TERMS' what our Programs do is . . .


1. UNCLOG, CLEANSE, AND TAKE ALL THE BAD THINGS OUT, WHICH ALLOWS OUR SYSTEM TO REPAIR ITSELF!


2. THIS IN TURN ENABLES THE GOOD THINGS TO BE ABSORBED!

3. THEN SUPPLIES ALL THE GOOD THINGS, IN BALANCE, EVERY DAY!


END RESULT: YOU FEEL REALLY GOOD, REALLY QUICKLY!


IDEALLY, as your entire bloodstream changes every 90 days, best results will be achieved with a '90 day commitment to your health'.


THESE NUTRITIONAL PURE FOOD PROGRAMS ARE TOO GOOD NOT TO BE USED SERIOUSLY!





THERMOJETICS


THERMOJETICS Beverage can be taken in hot or cold water, added to soup, Orange juice, Tomato juice etc. Only limited by your own creativity. It activates the thermogenetic process as described below. Often described as rocket fuel, due to the lift in mental clarity and either increased, or more sustainable energy.


'THERMOGENISIS'


The NEW Development in Weight Management and Energy!


Scientists believe the concept of thermogenisis is the most exciting news from weight management research in fifty years.


Thermogenisis, meaning the generation of heat, is a normal process, like digestion, in which the body's brown adipose (fatty) tissue (BAT) burns up the calories your body doesn't need, thus creating a natural energy.


Being over fat or obese, occurs primarily when BAT is not functioning properly, and the body must deal with excess calories by storing them as white fat.


Scientists have discovered that by combining specific amounts of certain "totally natural" thermogenetic substances, it is possible to create a basically new compound with an "amazingly safe" thermogenetic action!


THERMOGENISIS WILL DO THE FOLLOWING:
* Prevent dietary lipids from being stored as white fat
* Convert current white fat back into soluble lipids to be burned off
* Burn off the soluble lipids
* Increase the body's energy by increasing the flow of blood, oxygen and nutrients to muscle tissue, . . . and
* Remove the craving for high calorie food that causes the problem in the first place


WHAT PEOPLE EXPERIENCE . . .
* Clarity of thinking
* Increased energy
* Good for hangovers
* Feeling of well being
* Weight loss
* Size loss
* Improved sex drive (due to energy increase)


NOTE: BEST RESULTS WHEN FOLLOWING A SENSIBLE EATING ROUTINE.

Instructions for Product Use:

Please read the following instructions for taking Cellular Nutrition carefully. Millions of people have enjoyed the benefits of these products and as a result now look slim and feel vigorous. The sooner you begin your program the sooner you can move closer to your health and business goals.


• Take your body measurements and weigh yourself before starting the program. Record the date and date every three days to show your progress.


• Always start the program in the morning within the first 30 minutes after rising. Daily meals should be approximately five hours apart.


• The first few days of the program are very important – follow the program exactly, as this will help you get off to the right start.


• Keep one rule in mind for weight loss: to lose weight you must take in fewer kilojules/calories than you use up; ideally the difference comes out of body fat. Here you can calculate the Calories in food. The Herbalife weight control program is designed so that you take in fewer kilojules than you expend daily in your normal activity levels.


• Depending on your body weight, activity level and metabolism, in general terms a 4176-5720 kilojule diet per day should effect a weight reduction in the average adult.


You simply substitute a delicious 'shake' of Formula #1 for each of TWO meals per day and have ONE main meal. With EACH of your three meals you will take your multivitamin and other tablets. Be sure to take the tablets and capsules three times a day. Leaving out any item will only slow down the process.


Persons over 100kilos (220lb) may find that eating only three meals per day is too restrictive a food intake. It is suggested that the main meal be supplemented by an extra 'shake' per day (three shakes + one main meal)


When considering a weight control program it is advisable (especially children, pregnant women, nursing mothers, people with kidney problems or insulin dependent diabetes) to consult with your physician to monitor your progress on the program.


How to take your Herbalife Cellular Nutrition on a daily basis:


FORMULA #1: Shake Powder
Mix 2 level dessertspoons of powder with 250ml of liquid for ONE SERVE.


Suggested drink is ½ water with ½ Soy or Rice milk, preferably prepared the night before taking, as this will produce a very smooth and creamy drink, as well as making it fast and simple in the busy mornings to take breakfast and lunch during a busy day. It is simple to make up both your daily shakes 250ml water and 250 ml Soy/Rice milk in one 'milkshake' container, and have it premixed and ready to take with you anywhere you go in your busy day.


The shake can also be made with fruit juice or mixed into low fat yoghurt, or stirred into a warm (not boiling) cup-of-soup. A simple one is to simply mix your powder with some Iced Coffee and keep refrigerated.


Whenever you have the time available, it is a delicious change to try out some of the Smoothie Recipes Collection available online here, and in your Herbalife information pack. Try using a blender with different fruits and liquids until you work out what are your favourite blends and recipes.


Do not mix with cow milk as that may cause mucus in your stomach and symptoms of nausea. Should you experience stomach upsets during your first three days of detoxification, simply sip some Aloe Vera Juice for quick relief. Call your Sponsor if your discomfort continues.


FOR WEIGHT LOSS: replace 2 meals per day with the Shake and eat one normal meal + 3 sets of tabs per day / with each meal

FOR WEIGHT GAIN: eat normal 3 meals per day and drink your shake after 2 of the meals + 3 sets of tabs per day / with each meal

FOR HEALTH MAINTENANCE: replace only one meal per day with Shake, eat 2 normal meals. + 3 sets of tabs per day / with each meal

FOR DIABETICS: count the fructose content in your diet allowance, mix the daily 500ml of Shake, but drink it in 4 to 6 small portions throughout the day.


Aloe Vera Juice For cleansing and low immune system
Take Aloe Vera Juice prior to main meal and mix with water or juice to your desired taste. Take from 50 to 150 ml depending on whether your stomach is upset or if you have a chronic fatigue syndrome, ulcers, bowel problems, etc. Helps to calm as well as clean your stomach and intestines as well as speeding up weight loss.


Thermojetics Herbal Instant Drink: for Energy & increased weight loss.
Mix ¼ to 1 teaspoon with hot water, fruit juice, added to your normal tea or coffee, added to your Shake, just about any way, but not in fizzy drinks. For increased weight loss take a drink for: Breakfast, Morning Tea, Lunch and Afternoon Tea. Only drink Thermojetics Tea after 6.30 pm is you require extra sustained energy during the evening.


N.R.G. Tabs & Tea: For Energy & Allergies
Take 2 N.R.G. tablets or a cup of tea prior to breakfast or 1 for breakfast and 1 for lunch. You can take as many of these as are required for increased energy, but it will affect your 30 day supply,


IT IS ESSENTIAL for effective fat elimination and detoxification that you drink 8-12 glasses of 250ml water every day!


Some more about the symptoms to expect when you change your diet. It is unlikely you will experience serious detox symptoms unless you have been constantly dieting or are suffering from toxins or chronic illness and/or medication intake.


NUTRITIONAL WELLNESS PROGRAM for.………………...……...…..

Start Date ..… / …… / ……

Comments:.................................................……........……................

Tick all boxes which relate to your Program…


[ ] Health & Energy [ ]Weight Loss [ ]Weight Gain [ ]Weight Maintenance


[_] FORMULA 1 Shake powder
Shake can before use. 2 level desert spoons in Fruit Juice, Soy Milk, etc. *Refer to Recipe sheet.


[_] Multivitamins and Minerals
1 tab, 3 times per day


[_] Celluloss
Helps overcome fluid retention. Speeds up inch loss and reduction of cellulite
1 tab, 3 times per day (Rapid weight or fluid loss, 2 tabs, 3 times per day)


[_] CHITOSAN
Absorbs fat in body, and bonds to fat in food, reducing absorption into system. 1 tab with full glass of water, 3 times per day, before meals, or 2, with 2 glasses of water, if having a fatty meal.


[_] NATURES RAW GUARANA (NRG)
For Energy lift and Mental alertness. Natural Antihistamine. Stabilise adrenal flow. 1 tab in morning, 1 tab at lunch time, then as needed for extra energy, or for sinus, or hayfever relief.


TARGETED PRODUCTS

[_] THERMOJETICS
Instant herbal beverage. Helps to convert fat to energy. Detoxifies kidneys, liver and gall bladder. Decreases cravings and controls appetite. Drink 3-4 cups or more per day mixed in hot or cold water or fresh fruit juice.


[_] ALOE VERA JUICE
Helps cleanse the system of toxins. Makes other products work faster and more effectively. 1 glass at night before bed, or a third of a glass, 3 times per day, or as needed.


[_] FLORA FIBRE
Helps to cleanse and maintain the intestinal tract, 1 tablet, 3 times per day, with plenty of fluid. For DIARRHEA, 1 or 2 tabs with a very small sip of water. (Helps absorb moisture in bowel.) For CONSTIPATION 2 or 3 tabs with 2 or 3 large glasses of water.


[_] HERBALIFELINE
To maintain a healthy cardiovascular system, Helps with blood pressure, blood sugar levels, cholesterol levels, etc. Prevention: 1 tablet, 3 times per day. Existing ailment: 2/3 tablets, 3 times per day.


[_] XTRA-CAL
Calcium with vitamin D for bones, teeth, gums, heart, nervous system, nerve pain, nails, hair etc. 1 tablet, 3 times per day.


[_] TANG KUEI
Muscle relaxant and blood purifier. Detoxifies the liver. Helps to balance female hormone levels and aids muscle tension. 1 tablet, 3 times per day. Take as needed for specific ailments: 3-4 tablets to relieve migraine pain, PMT, sore muscles, etc. For Menopause, HRT, etc. (Ask to see Tang Kuei Information sheet)


IMPORTANT NOTES:
For Weight Management, you will replace 2 meals per day, so for ACTUAL cost per day… Deduct the cost of the 2 meals per day that our Nutritional Pure Food Programs replace!


That makes these Programs SO CHEAP… and the Health and Energy side benefits most people experience can be AMAZING… even Life Changing!


Many people find they are cheaper to be on them than off them, but are advised to budget for them in the food bill, as they come in a 30-day supply.


This means that by the time you are due for your Next Program, you already have the money aside.


If you spend the savings each week, you may find it more difficult to find the monthly cost when it comes due, and lots of people will either spread the Program out… not getting the same results… OR… may even go off the Program.
These Programs are Too Good, not to be taken seriously!


Even The Ultimate Program only costs around the price of a Packet of Cigarettes or a meal at McDonalds per day.


MAKES YOU THINK DOESN'T IT?
To take the chance of dying young or destroying your Health… OR to have the opportunity to live longer and healthier… have a much better quality of life… and be around to enjoy your family or friends…
BOTH cost around the same price!


I was at home, and on Sickness benefits when I commenced the Program, and I was saving $30 per week on our food bill, so I was paying very little to become healthy.


HERBALIFE WORKED FOR ME... No more drugs for Muscle Spasm or Panic Attacks... Skin improved magically... Sinus problems disappeared… Energy increased dramatically... and as a bonus I lost 6.5kgs (14lbs) in 28 days… all helping to give me back control of my life… So I became involved to give others the same opportunity that I had been given, as it seemed immoral not to!


DISCOUNTS AVAILABLE:
10% Discount applies to groups of 2 or more people.


25% Discount on all Health, Weight Management, Sport, or Nutritional Skincare Programs are available if you wish to continue to use our Programs… by joining our Preferred Customer Program.




BEWARE

WHY do so many people let their dreams die unlived?


One reason is the negative cynical attitudes of other people. These people are not enemies, they are friends, even family members. If our friends are negative towards our dreams or aspirations . . . our friends can kill us.


You get excited about the possibility of a new job, a new idea, or a new image. You decide to give up smoking, lose weight, join a Gymnasium, or see the opportunity to make money, do more meaningful work, rise to a personal challenge, or create a new image; revving up for this stimulating new prospect.


Then you tell your neighbour about it over the back fence one evening, you get a smirk, a laugh that says . . . "You can't do that'' . . . a foot long list of all the problems and obstacles, and fifty reasons why you will never make it and are better off to stay as you are.


Your enthusiasm disintegrates. You lose all your fire and self-confidence and begin to think of all the reasons why you can't make it, instead of the reasons that you can.


Friends can do more damage than a dozen enemies. Remember, the easiest thing to find on earth, is someone to tell you all the things you cannot do or cannot be.


Don't listen to them!


It is always the person who has never made $40,000 a year, who knows all the reasons why you can't make $100,000. Have you noticed that the person who says "You don't need to shape up or lose weight," is usually overweight themself?


If you have a dream, give it a chance to happen. Don't let your brother-in-law or your plumber, or the girl in the next office, rob you of that faith in yourself that makes things happen.


Don't let the guy who lives on the couch and watches TV every night tell you how futile life is.


If you have that flame of a dream deep down inside you somewhere, do something about it, and don't let anyone else blow it out.


Believe you can, and you will find you can.


TRY! You will be surprised how many good things can happen to you!


Referral Certificate


This is ONLY an option. Please do not feel you are under any obligation to use it, but here is how it works if you have an interest in saving money or helping someone else with their health or weight management.

For every new person you refer to us who goes on a program, you will receive a cash rebate of 10% off your monthly program.


1 referral = 10%
2 referrals = 20%
3 referrals = 30% etc


NO LIMIT
This rebate will continue for as long as you and your referral stay on the program.

OR
You may want to enquire about our Preferred Customer Club and receive a permanent minimum discount of 25%


I lost 6.5kgs (14lbs) in 28 days.


Maybe you know someone who would like to do the same.


• 1. ___________________________Ph:____________________
• 2. ___________________________Ph:____________________
• 3. ___________________________Ph:____________________
• 4. ___________________________Ph:____________________
• 5. ___________________________Ph:____________________
• 6. ___________________________Ph:____________________
• 7. ___________________________Ph:____________________
• 8. ___________________________Ph:____________________
• 9. ___________________________Ph:____________________
• 10. __________________________Ph:____________________

Comments______________________________________


_______________________________________________

_______________________________________________


For further details, Please contact:_______________


ARE YOU EXPERIENCING DIETARY CHANGE?


Symptoms:
1. Constipation
2. Diahorrea
3. Nausea
4. Bad Breath
5. Wind
6. Skin Changes
7. Headaches
8. Vomiting
9. Mood Changes
10. Hungry
11. Frequency @ toilet
12. Slow Weight Loss


Useful Articles:

1. Weight Loss Plateau is a Good Sign
2. Fabulous Fibre http://www.herbalife.com/au/distributor/today/today06.pdf (pg 10)
3. Simply Water http://www.herbalife.com/au/distributor/today/today06.pdf (pg 11)
4. Water – 8 Glasses A Day Keeps The Fat Away
5. What Symptoms To Expect When You Change Your Diet
6. Milk – http://www.afpafitness.com/DAIRYINT.HTM
7. Weight Loss Through Thermogenesis


WHAT SYMPTOMS TO EXPECT WHEN YOU IMPROVE YOUR DIET
By Dr. Stanley S. Basse N.D., D.C., Ph C.


If I were asked which is the area of greatest misunderstanding and confusion in the field on nutrition, I would definitely be forced to reply, it is the failure to properly understand and interpret the symptoms and changes which follow the beginning of a better programme.


A better nutritional programme is the introduction of foods of higher quality in place of lower quality ones. The quality of a nutritional programme is also improved by omitting toxic substances such as coffee, tea, chocolate tobacco, salt, pepper, etc.


Remarkable things begin to happen to the body as well as the mind. When the quality of the food coming into the body is of higher quality than the tissues which the body is made up of, the body begins to discard the lower grade materials and tissues to make room for the superior which it uses to make the newer and healthier tissues.


What are the symptoms or signs which become evident when we first begin to omit the lower grade foods and instead introduce superior foods? When the use of a toxin is suddenly stopped, headaches are common and letdown occurs. This is due to the discard by the body of toxins which are transported by the bloodstream during its many bodily rounds. Before the noxious agents reach their final destination for elimination, these irritants register in our consciousness as pain -- headache. Usually, within three days, the symptoms vanish and we feel stronger due to the recuperation which follows.


As one continues on the improved diet and gradually raises the quality, interesting symptoms begin to appear. The body begins a process called "retracing". The cellular intelligence has a chance to get rid of old garbage and build a beautiful new house. The accent is on elimination and the body begins to move garbage deposited in the tissues.


People may experience skin rashes or eruptions due to elimination of poisons and harmful drugs through the skin. If they go to the doctor not familiar with this aspect of nutrition, he might diagnose it as an allergy and suggest the diet be discontinued. They don't understand that the body is "retracing".


The skin is becoming more alive and active. These toxins being discarded are saving you from more serious disease which will result if you keep them in your body too much longer. Possibility: Hepatitis, Kidney Disorders, Blood Disease, Heart Disease, Arthritis, Nerve Degeneration, or even Cancer.


Be happy you're paying your bills now in an easy payment plan. With some, colds may occur, or even fever. THIS IS NATURE'S WAY OF HOUSE CLEANING. Understand that those actions are constructive, even though unpleasant at the moment.


DON'T try to stop these symptoms by the use of certain drugs. These symptoms are part of a curing process. These are not deficiency conditions or allergic reactions.


Symptoms then may include headaches at the beginning, fever and/or colds, skin breakouts, bowel sluggishness, occasional diarrhoea, tiredness, nervousness, irritability, negativity, etc... BEAR WITH IT!


Water

8 Glasses A Day Keeps The Fat Away


WATER: The transparent, colourless liquid (H2O) which falls from the sky as rain, issues from the ground as springs and composes ¾ of the earth's surface in the form of rivers lakes etc. (Webster's New Lexicon Dictionary)


Water is probably the single, most important catalyst in losing weight and keeping it off. One of the things we take most for granted, water plays a very important role in permanent weight loss. It aids in suppressing the appetite naturally and metabolising stored fat.


Studies show that an increase in water intake can actually reduce fat deposits. The kidneys do not function properly without enough water. When this occurs, some of the load is passed on to the liver has to aid the kidneys, it cannot function efficiently. Consequently, the liver metabolises less fat, thus fat remains stored in the body and weight loss ceases.


Many people, whose bodies retain water, drink less water, hoping to eliminate the problem. The body sees this action as a threat to its survival, so it attempts to hold on to every drop. Water is then stored in spaces outside the body's cells. This causes swollen feet, hands and legs. Diuretics offer only temporary relief. The best way to overcome excess water retention is to give the body what it needs, which is plenty of water! Only then can stored water be released.


Overweight people need more water than thin people. Larger people have a large metabolic load. Water also helps to maintain proper muscle tone by giving muscles their natural ability to contract and by preventing dehydration. It helps prevent sagging skin that usually follows weight loss. Shrinking cells are plumped up by water. The complexion then appears clean, healthy and resilient. Water also flushes wastes from the body and thus eliminates constipation. The endocrine glad function improves, thus the entire system functions more efficiently.


Water not only accomplishes all of the things listed above, but it also works with fibre to create a satisfied feeling and help subdue hunger pangs. At least 6 – 8 glasses of water per day is recommended.


* REMEMBER *
"WHAT GOES THROUGH THE LIPS, MUST GO ON THE HIPS"
BE HONEST WITH YOURSELF.


WEIGHT LOSS PLATEAU IS A GOOD SIGN


The first week of a calorie-controlled weight loss diet is easy. The second and third weeks are generally not too hard either... BUT, around the fourth or fifth week, it seems that the scales will not budge for some people!!!


YOU HAVE REACHED YOUR FIRST WEIGHT LOSS PLATEAU! Plateaus (the times when your weight stubbornly stays put) are NORMAL. Of course, plateaus are frustrating - so much so that many people abandon their weight loss efforts.


Surprisingly, however, a plateau is a positive sign. It is a signal from your body that you have lost body fat, but not body weight.


That last statement may sound contradictory. How can someone lose body fat and not lose body weight? Basically, the answer is that in place of the fat you lost, your body now retains water (even though you lost some earlier.) Until the retained water is lost, the scale WILL NOT register your total achievement.


Scales can not tell the difference between weight that is FAT and weight that is WATER. Unfortunately, you can't see inside of yourself either, but, you can learn what is going on and why.


The human body, like the food we eat, is composed of nutrients: protein, carbohydrates, fat, vitamins, minerals and water. If you were a trim 150 pounds, your body would contain about 90 pounds of water, 30 pounds of fat and 30 pounds of all other nutrients. As you can see, you (and everyone else) are mostly "ALL WET". Water is not just in blood, much of the body's water is part of the chemical configuration of cells, tissues and organs.


Muscles, for example, hold considerable water within their structure. Generally, one pound of muscle tissue in the body is associated with four pounds of water. Even fat tissue is about 15% water; so seven pounds of body fat contains about one pound of water.


When you're eating fewer calories than you are burning up, your body must get the energy it needs from somewhere, that somewhere is you. When you lose weight, you are in fact consuming your own fat and protein to get the energy (calories) you need. In effect, you are "eating" yourself.


* During the first few weeks of any weight loss programme, your body tends to use up more body protein in the form of muscle and organ tissue than in later weeks of dieting. As time goes on, your body becomes more selective and relies mainly on fat stores for energy and LESS on the protein tissues essential to body functioning.


When body protein and fat tissues are used for energy, the water associated with those tissues generally hangs around for a while. In other words, you remain "water-logged". THIS IS WHAT ACCOUNTS FOR THE PLATEAU PERIODS. It's like the body resting before it goes down to the next lower weight.


To see the pounds disappear, you may want to assist your body in losing its excess water weight; you can do so by reducing your sodium intake. Try to keep from adding much salt in cooking and don't put a salt shaker on the table. Cut down on condiments, such as: pickles, mustard, ketchup and soy sauce. Instead of salt condiments, try apple sauce, spiced peaches and other fruits to perk up meats. Use lemon, spices and herbs for flavours, but avoid monosodium glutamate (flavour enhancer). Avoid foods canned with salt. Avoid drinking soda water also.


While water fluctuations are frustrating, they are temporary. The true test of dieting success is in the "pinch test", not the scale's numbers game. It is how much real fat you lose, not how much protein and water you lose, that makes for a healthier you!!!


** NOTE ** This does not occur when using a balanced nutritional programme such as Herbalife's Cellular Nutrition range, with all 22 essential Amino Acids.


"THERMOGENESIS"
The New Development in Weight Management!


Reprinted from "Nine to Five Magazine -- December 6, 1993"


Scientists believe the concept of thermogenesis is the most exciting news from Weight management research in fifty years.


Thermogenesis, meaning the generation of heat, is a normal process, like Digestion, in which the body's brown adipose tissue (BAT) burns up the calories your body doesn't need. Being over fat, or obese, occurs primarily when BAT is not functioning properly, and the body must deal with excess calories by storing them as white fat.


For years, scientists have been trying to discover what goes wrong with the thermogenetic process, why some people stay thin by burning off excess calories and why some people lack this capacity and hence put on unwanted kilos and centimetres.


Middle age spread is now considered the result of the body's BAT function shutting down. For some young people their BAT ceased to function properly from an early age.

Scientists have discovered that by combining specific amounts of certain totally natural thermogenetic substances, it is possible to create a basically new compound with an amazingly safe thermogenetic action! Yes, it is possible to shed that unwanted weight without strenuous exercise, without drastic changes in your eating habits and without the depressing failures of fad diets.

Brown Adiopose Tissue thermogenesis will do the following:
* Prevent dietary lipids from being stored as white fat
* Convert current white fat back into soluble lipids to be burned off
* Burn off the soluble lipids
* Increase the body's energy by increasing the flow of blood, oxygen
and nutrients to muscle tissue and;
* Remove the craving for the foods high in calories that cause the problem in the first place.


Contact Us HERE if you have any requests or suggestions for materials to be included in your Distributor Training Tools section.
MAKE SURE *YOU* and YOUR CUSTOMER & PROSPECTS



to "Your Health Success"
our monthly F'R'E'E' Newsletter
So that they get a marketing email from you every month!
(and a free ebook for subscribing)
THIS MLM TRAINING-DISTRIBUTOR APPLICATION TRAINING PAGE IS ON A PRIVATE SITE AND IS NOT PROVIDED FOR ANY INDIVIDUAL WHO IS NOT ALREADY A DISTRIBUTOR IN THE HEALTH SUCCESS GROUP OF INDEPENDENT HERBALIFE DISTRIBUTORS. THIS SITE MAKES NO CLAIMS OF INCOME THAT CAN BE GENERATED WITHIN THE HERBALIFE BUSINESS AND IT DOES NOT IN ANY WAY REPRESENT THE HERBALIFE INTERNATIONAL COMPANY OR SPEAK ON THEIR BEHALF IN ANY MATTER. THE COPYRIGHT OF THE HERBALIFE COMPANY AND PRODUCTS IS RESPECTED AND www.TheHealthSuccessSite.com MAKES NO CLAIMS UPON ANY NAMES OR TRADEMARKS BELONGING TO HERBALIFE INTERNATIONAL. IF YOU HAVE COME TO THIS SITE BY ACCIDENT WITHOUT A SPECIFIC INVITATION FROM www.TheHealthSuccessSite.com THEN WE ASK YOU TO NOW LEAVE THE SITE.
Back to Top of MLM Training for MLM Consultants page

Subscribe to "Your Health Success" newsletter
| Contact Us| About Us | Free Health Book | Health Blog | Terms of Use | Privacy Policy |Disclaimer | Site Map |Health web resources | HOME PAGE |
============================================================================
SITE DISCLAIMER: Do these products "cure" anything? Of course not… but it stands to reason that if you cleanse your body and feed it the finest nutrition available, giving it everything it needs in balance, on a daily basis, that your body will do what nature intended, and give you the best possible chance to fend off sickness and disease. This MLM Training for MLM Consultants information is not presented by a medical practitioner and is for educational and MLM Training for MLM Consultants informational purposes only. The MLM Training for MLM Consultants content is not intended to be a substitute for professional medical advice, diagnosis, or treatment. Always seek the advice of your physician or other qualified health provider with any MLM Training for MLM Consultants questions you may have regarding a medical condition. Never disregard professional medical advice or delay in seeking it because of something you have read.
The MLM Training for MLM Consultants resources on this site are not intended to be a substitute for professional advice. While all attempts have been made to verify information provided in this publication, neither the author nor the publisher assumes any responsibility for errors, omissions or contrary interpretation of the web site MLM Training for MLM Consultants subject matter herein. The site MLM Training for MLM Consultants contents are solely the opinion of the authors and should not be considered as a form of advice, direction and/or recommendation of any kind. If expert advice or counseling is needed, services of a competent professional should be sought. The MLM Training for MLM Consultants author and the Publisher assume no responsibility or liability and specifically disclaim any warranty, express or implied for any products or services mentioned, or any techniques or MLM Training for MLM Consultants practices described.
The purchaser or reader of this publication assumes responsibility for the use of these materials and information. Neither the MLM Training for MLM Consultants author nor the Publisher assumes any responsibility or liability whatsoever on the behalf of any purchaser or reader of these MLM Training for MLM Consultants materials. There is no guarantee of validity of accuracy. Any perceived slight of specific people or organizations is unintentional. This website and its creators are not responsible for the content of any sites linked to. Since natural and/or dietary supplements are not FDA approved they must be accompanied by a two-part disclaimer on the product label: that the statement has not been evaluated by FDA and that the product is not intended to "diagnose, treat, cure or prevent any disease."
============================================================================