WORK AT HOME MUM

WELCOME TO:
Helen Taylor, Bendigo Herbalife ID # 05423488
https://www.thehealthsuccesssite.com/Helenwhm.html
(To BOOKMARK me for future reference just "Ctrl + D" to save this page to your Favorites file)

HELP NEEDED!

Would you like to help me to help others, or do you know someone who would love the emotional rewards associated with helping others, while working from home around your kids, and earning a good income?

We all need to earn an income anyway, so what better way to do it, and be proud of what you do?

I have my own business - working from home - which gives me the freedom to work my own hours and work with the people I want to work with. I now also have the benefit of balanced nutrition in my daily life. All this provides freedom of lifestyle and maintaining my health while I generate my livelihood.

I promise you, when someone says... "I am so glad I met you, you have changed my life"... it makes you feel warm and fuzzy inside.

WELL... Does this sound like you?
Are you a caring person, sick of the 9 TO 5 and responding to an alarm clock... spending lost hours commuting each day... not earning what you are worth... caught up with work politics... not having quality time with your family... Do you work harder and harder to stay in the same place, with no rewards, recognition or thank you?



Are you looking for a business income where you can work your own hours from home around your family?

I CAN help you!

I will train you to be a Health & Wellness Consultant just like me, and together we can help others to improve their quality of life, increase their fitness levels or manage their weight.

It's so easy, as the Programs do most of the work for you, and we have a very strong Training and Support system in place to help you step by step.

Please contact me to learn more about this exciting opportunity, and together we can help to change people's lives for the better.

* Age, Sex, Nationality or background are not a barrier... in fact may even be an advantage.

* The opportunity is there to help others, Locally, Nationally, or Internationally as we are in over 60 Countries and expanding...

* There are no ceilings on Income... No time frames on Promotion, and you also have the Freedom to choose your own hours.

* With no minimum or maximum hours, you can work around your family or your existing work... or work full time.

If this has your attention I'd like you to read through the "overview" information below and email me to tell me a little about yourself.

After that we can exchange some more information, get on the phone, and chat and see how we can work together

I'll tell you a little about us before we do anything else.

We are a direct sale nutritional company with products for:
• improved energy,
• weight control,
• general wellness and
• sport performance
• as well a high quality range of skin care products.

Income

People working with us receive income from:
• their own sales and marketing (this can be up to 50% of the value of products sold and so produces good cashflow quickly).
• Wholesale profits for training others to work with us.
• Royalty income if they chose to build a team and to teach them the skills of our business, and
• Production bonuses for achieving leadership levels.

Who are we looking for?

Some people working with us bring good, established skills, but others rely on us to support and to train them in the skills they need.

The main thing we are looking for are people who are self starters and who are prepared to work.

I'm now looking to build a new team of people around the world who I can personally work with to duplicate our success here in my own market.

You will initially work with us in your local area but there is potential for you to build business, earning you income, in any of the more than 60 countries were we trade around the world.

It this strikes a cord of interest with you then we should talk more.

I'll give you a link to our website that walks quietly through what we do and how we work.

If we are working together you can have a web site just like this for yourself with full access to the support site at no cost to you. Check out the business link below to get more information about our company and our products.


Learn how to Start your own WAHM Business


The decision is entirely yours!

Over 40 million satisfied customers throughout over 60 countries since 1980... Can't Be Wrong!

Well now it's your turn to Look & Feel Years Younger... and Improve your life with Herbalife through our... Health... Weight Management... Sport Performance.... and our Nutritional Skin Care/Beauty Programs.


That is the reason I became involved with this incredible company, to give others the same opportunity that I had been given, as it seemed immoral not to!


Remember that I am here to help you every step of the way, as it is my commitment to you, to get you the best possible result in the shortest period of time!


When you have checked out the above business development section, and you would like to talk to me further about starting your own Health & Wellness business, just get back to me at mailto: hamson1@aapt.net.au or phone 03 54473017 to arrange a personal consultation with me. We would love to have you working with us.


I have loaded some resources here to help you in your investigation into the most appropriate Work from Home Moms business to help you become more informed about your options, as well as the negatives and positives of running your own home business in Direct Sales.


Work from home Herbalife opportunity
Direct Sales for Work at Home Moms
There are hundreds of direct sales companies that offer WAHM's the ability to make money and stay home with their children at the same time. When you work in direct sales you are an independent contractor for a company. You are in charge of selling their products or services, which you then get at a discount. Your income comes from the difference between the price you charge your customers and the price you pay for the items. You can also normally earn money from commissions off of the sales of your recruits.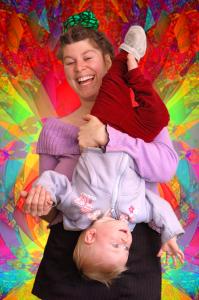 Going with a direct sales company is a great way to start a work at home business. Direct sales companies offer stay at home moms an affordable way to start up their own business. There are very little costs involved. Normally a starter kit can be purchased for $100 to $200. Compare that with opening a regular store that will cost thousands. Some companies even offer the opportunity to earn a starter kit for free.
Working a direct sales business also means that you have flexibility in your work schedule and your income. You make all of the decisions on when you hold parties or demonstrations. Your income is directly proportionate to the efforts that you put into your business. The more demonstrations you book and the more new clients you meet, the more you will make.
You'll also receive support and encouragement from fellow consultants. Weekly sales meetings help keep you motivated and give you fresh ideas for your business. You will network with other consultants for support and praise. Your up line or recruiter will also provide you with lots of help as you get your business started.
To be successful in direct sales, you'll need to have great people skills. The products are really second to your personality. Your presence and your customer service will be what sell your items. You'll also need to be very organized. As an independent sales rep, you'll be in charge of tracking your sales and paying the appropriate taxes. You'll need to schedule your parties, shows or demonstrations and follow up with your customers in a timely manner.
Once you've decided that direct sales is right for you, its time to choose while direct sales company you want to work with. It's recommended that you choose a company that offers product that you already like or have experience with. The best salespeople are those who are enthusiastic about their products. Trying to sell something that you don't use yourself or that you aren't that interested in will make you appear insincere to your customers.
Think about your direct sales company choice in the long term. This will be your business that you put your Helen Taylor on, and you will invest your time and money in. Research your options thoroughly and make sure that you sign up with a trusted company. Don't feel pressured by a sponsor to sign right away. This is your decision and it is up to you whether or not you want to join.
Also, make sure to ask a lot of questions. Know everything that you can about the company before you sign up. Understand the commission structure, how products are sold and if there are any monthly minimums. Make sure you understand how much your starter pack will cost and what the kit includes. Will there be anything else you need to buy immediately? Will you need to buy inventory? Understand how ordering works and how the products get to the customers.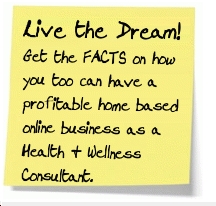 If you are really serious about an opportunity, jump online and see what other consultants have to say about the company. Find out what customers are saying about the company. This site is filled with health success stories using Herbalife products! Just check out the A to Z Health Problems directory of resources and read some of the product testimonials in them.

Then get back to me on the email address below, and we can arrange a time to chat about how this work at home business may be just what you have been looking for.


Feel free to explore the rest of the information here about our online health guide resources & product catalogue (pages open in new window so you don't lose this page - just "Ctrl+click" on the links below to learn more) then get back to me at mailto: hamson1@aapt.net.au or phone 03 54473017 to take the next step or to answer any more questions you may have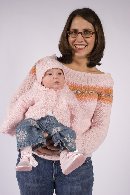 A to Z Guide for Dealing with your Health Problems



Are *YOU* caught in a natural energy shortage?



Catalogue of Herbal Based Nutritional Products



Working in a Global Health Business



Check Below For New Updates To This Page:
Do you have a comment or news update for this page?
Herbalife Core Nutrition

to "Your Health Success"
our monthly F'R'E'E' Newsletter
Back to Top of page

Terms of Use | Privacy Policy |Disclaimer


***
GENERAL RELEASE AND ASSIGNMENT
For good and valuable consideration, the receipt and legal sufficiency of which is hereby acknowledged, I ("I", "me", "my") hereby agree as follows:
1) I hereby grant to Warren Tattersall, his successors, assignees and licensees the unlimited right, but not theobligation, to use any statements made by or attributed to me (my "Statements") as well as my Helen Taylor, voice, and likeness, performance, personal characteristics and other identifying information (jointly and severally with the Statements and the photographs referenced in Paragraph 2 below, my "Personal Characteristics") in and in connection with the advertising, promotion, marketing and other exploitation of Herbalife products or Warren Tattersall's services in any and all languages and media, now known or hereafter devised, throughout the universe in perpetuity.
2) If I supply Warren Tattersall with photographs of myself on this date or any date subsequent, I agree that Warren Tattersall may use such photographs to the full extent provided above, I warrant and represent that I am the person depicted in the photograph, I am the owner of the photograph, I have the authority to grant the permission and rights granted herein, and no one else's permission is required to grant such rights, and I understand that the copy of the photograph(s) I supply to Warren Tattersall will not be returned.
3) I understand that Warren Tattersall is not obligated to use my Personal Characteristics as permitted herein or, if commenced, to continue with such use in any territory. I acknowledge and agree that Warren Tattersall may make my Personal Characteristics available to Warren Tattersall's independent distributors to use as permitted above.
4) In undertaking the act of submitting my words and images through www.TheHealthSuccessSite.com I understand that I am agreeing the terms and conditions of this agreement
I have read this entire General Release and Assignment and fully understand his contents. I likewise understand that this document shall remain in full force and effect unless/until I request that it be terminated, and that any such request must be made in a signed writing. By signing below, I hereby acknowledge and agree to the foregoing.
I understand that in submitting my material for publication I am granting the rights to reproduce this material on the internet or in other form and I have read the conditions above
==========================================================================
SITE DISCLAIMER: Do these products "cure" anything? Of course not… but it stands to reason that if you cleanse your body and feed it the finest nutrition available, giving it everything it needs in balance, on a daily basis, that your body will do what nature intended, and give you the best possible chance to fend off sickness and disease. This Health and Nutrition Resources Index information is not presented by a medical practitioner and is for educational and informational purposes only. The Health and Nutrition Resources Index content is not intended to be a substitute for professional medical advice, diagnosis, or treatment. Always seek the advice of your physician or other qualified health provider with any questions you may have regarding your health online or a medical condition. Never disregard professional medical advice or delay in seeking it because of something you have read.
The Health and Nutrition Resources Index resources on this site are not intended to be a substitute for professional advice. While all attempts have been made to verify information provided in this publication, neither the author nor the publisher assumes any responsibility for errors, omissions or contrary interpretation of the web site Health and Nutrition Resources Index subject matter herein. The site contents are solely the opinion of the authors and should not be considered as a form of advice, direction and/or recommendation of any kind. If expert advice or counseling is needed, services of a competent professional should be sought. The Health and Nutrition Resources Index author and the Publisher assume no responsibility or liability and specifically disclaim any warranty, express or implied for any products or services mentioned, or any techniques or your health online practices described.
The purchaser or reader of this Health and Nutrition Resources Index publication assumes responsibility for the use of these materials and your health online information. Neither the author nor the Publisher assumes any responsibility or liability whatsoever on the behalf of any purchaser or reader of these Health and Nutrition Resources Index materials. There is no guarantee of validity of accuracy. Any perceived slight of specific people or organizations is unintentional. This website and its creators are not responsible for the content of any sites linked to. Since natural and/or dietary supplements are not FDA approved they must be accompanied by a two-part disclaimer on the product label: that the statement has not been evaluated by FDA and that the product is not intended to "diagnose, treat, cure or prevent any disease."
=========================================================================