Gold Coast Discussion
– John Crawford's Business Information Page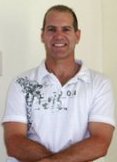 Thank you for your contact and taking the time to look through what we do.
I'm happy for you to look through this Gold Coast discussion page and we can then talk more specifically about how we can work together.
Hopefully you will find enough information here for you to know if this is something we should be looking at working with together, or at least to get a good idea of who we are and what we do so that you know what questions you should be asking me.
It's time to dig a little deeper into what we are looking for in the people who work with us and what we have to offer you. We will be happy to answer the more 'In-Depth' questions you may have.



I'd cover what I am personally looking for, and what that would mean for you if we decide to work this project together.
As I have said in our previous contact, we are a multinational Health and Nutrition company. The Manufacturer of our products, Herbalife International, trades in over 70 countries, has a multi Billion US$ turnover.

Herbalife established in Australia since 1983 so we are very established here..


We deal in a range of the highest quality health and nutrition products. Our specialties are weight control, improving health and improving sporting results.
In short, we are the largest direct sale Health and Nutrition company in the world!
I expect that with such a market presence you will have heard of our company, what you may not have heard is that while we are very established now in Australia we are now having serious growth in this market.
Coming off the back of several years of strong growth we are looking for Australia to be a key part in our plans to develop Herbalife to see annual sales reaching US$10 Billion a year.
To do this we are establishing new methods of operation within the company here in Australia and we are looking for new leadership.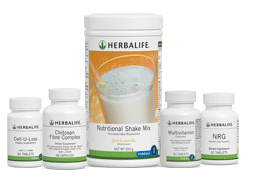 This is a Mega-Trend industry.

- The most common reason for people visiting a doctor is due to lack of energy.
We Have The Answer For This.

- Globally obesity is an issue that is overtaking the healthcare systems.
We are the number one weight control company in the world.

- Diet related illness, eg diabetes, even diabetes in children, is a chronic problem world wide.
We have answers to help with these problems.



Herbalife Diet Success testimonials


Herbalife products are working effectively in over 70 countries.
Here are some stories about people using the Herbalife products for weight loss that I think you find interesting:


This brings us to you. What are we looking for and what is here for you?
I'm looking for a little group of people to work with to build distribution of our products in Gold Coast.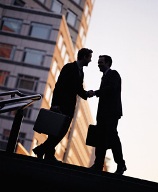 In each geographic area I am looking for one individual to work with on a personal basis.
I am happy to support and mentor those key people and guide them in building a Herbalife Distributorship around them.
Our goal is to establish a leadership team in each area with a team of distributors working directly with both myself and with the team leader.
The business model we work with is that people working become Independent Distributors.
- That allows you to set your own schedule.
- That allows you to choose your own hours.
- That allows you to control your income potential.



What Does a Distributor Do in Our Company?
Distributors create a personal retail base of customers to create immediate cash flow.
Some distributors work with just a few customers so the distributors can build their skills and will develop case studies around themselves of people who have successfully used our products and who recommend them to others.
Alternatively it can be a big base of customers so there is good retail profit being generated. With Herbalife a career level income can be generated from just servicing a strong customer base.
Strong retail distributors keep a customer base of 20 or more customers. This is a part time activity, would normally take about 10 hours a week to service, and would be expected to generate an income in the region of 15 to 25,000 Rs a month.



Some people working with us use our business to generate a part time income to improve their lifestyle without making any major changes. That is fine.
Others people are looking for a way to build something much more rewarding in income, in personal achievement and recognition, in independence.
Once these distributors have both their hands and their heads around our business, we work together to build a team of distributors around them. This can be locally, nationally or in any of the 70 countries we work in.
This is where long term, residual, income is generated
Once these distributors have their hands around the business, have some understanding of what they are doing, we work together to build a team of distributors to work with them. This can be locally, nationally or in any of the 70 countries we work in.



Where is income generated?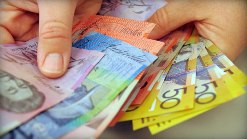 This Australia Discussion page is designed to give you and overview, a snapshot, of who we are. I am happy to get this information to you in detail but in brief:
Immediately you become a Herbalife distributor you have a 25% discount off the retail price of any products you by.
Your discount grows on a sliding scale based on volume through 35% to 42%
The first leadership position is Supervisor which allows the earning of up to 50% retail profit on personal sales, wholesale profit, and royalty income.
Earning potential is limited only by your skills and your activity.
Top distributors in Australia are earning well over $20,000 per month.



Does this really work?
You see, we are a direct sales company. People who work with us can make good income from just retailing products.
At the same time we are paid to support and train a distributor team if we chose to and we can build substantial residual income.
We are putting together our leadership team in Gold Coast to build business. As we do this we have direct support from our team here in Australia. That includes my friend and personal mentor in this business, Warren Tattersall. He is based in Maryborough in Victoria and so we work together with my local support and his national and international support. Warren brings with him access to two of the top distributors in Australia, George Knight and Andrea Williams (who we can talk more about later). All of this allows us to work locally and to expand what we do globally.
Warren began working with Herbalife in the little country town he grew up in. It has only 8,000 people, very low average income and he started working it around my photography business.
I mention this as it is important to know a bit about the team who is in place to support your efforts with us.
Check this little video that Herbalife put together telling Warren's story.
While you are watching you will see that Warren likes to travel. I'd like you to think about what you are wanting to do in your life as you watch this.
Warren Tattersall and the freedom to travel.
Why Herbalife?
- Independence to set your own schedule, hours and income. – a chance to spend time with family or on the things you really want to do yourself.

- An additional cash steam beside your existing activity. - Money for lifestyle and money to invest for financial freedom.

- A way to earn what you are worth rather than just settling for what someone else wants to pay you. – no limits

- A way to create independent income for retirement so you can leave the workplace. – Residual income – stop full time work and keep your dignity.

- A chance for international travel and to earn international income.



How to get started?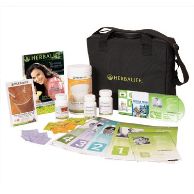 Everyone who becomes a distributor with Herbalife need to have someone sponsor them.
They then register to become a distributor with the Distributor Application that is available through an International Business Pack (IBP).
There is a nominal cost to the IBP, it is less than what you would pay for a night out, a good meal and movie with the family, but there is a cost to establishing your own independent distributorship with us. I need to be very clear, this is a business, it is not a waged position. I'll be happy to talk with you about this in more detail.
Once you are registered though, you are not only able to do business in not just Gold Coast, but all of Australia, and your distributorship will also be active in almost all of the 70+ countries we trade in around the world.



The purpose of this Gold Coast Discussion page is to give you an overview of our business. Hopefully there is enough information here for you to know if we should be talking on a one on one basis.
Give me some feedback on the form below and I will link you to our Due Diligence pack with likes to check out about our products, the science (clinical trials etc), and the nitty gritty of our business model and market plan.
If you 'get' all this and want to get started immediately just tell me and I will telephone so we can discuss how to move forward from here.


Best wishes



John Crawford


Use the Gold Coast discussion page information form below to organize to get moving with us or to send your questions and comments.


Back to Top of this Gold Coast Discussion page

Health Blog | Terms of Use | Privacy Policy |Disclaimer
==============================================================================SITE DISCLAIMER: This Gold Coast Discussion information is not presented by a medical practitioner and is for educational and informational purposes only. The content of this Gold Coast Discussion page is not intended to be a substitute for professional medical advice, diagnosis, or treatment. Always seek the advice of your physician or other qualified health provider with any questions you may have regarding a medical condition. Never disregard professional medical advice or delay in seeking it because of something you have read.The resources on this Gold Coast Discussion site are not intended to be a substitute for professional advice. While all attempts have been made to verify all information provided in this Gold Coast Discussion publication, neither the Gold Coast Discussion author nor the Gold Coast Discussion publisher assumes any responsibility for errors, omissions or contrary interpretation of the web site subject matter herein. The Gold Coast Discussion site contents are solely the opinion of the authors and should not be considered as a form of advice, direction and/or recommendation of any kind. If expert advice or counseling is needed, services of a competent professional should be sought. The author and the Publisher of this Gold Coast Discussion page assume no responsibility or liability and specifically disclaim any warranty, express or implied for any products or services mentioned, or any techniques or practices described. The purchaser or reader of this Gold Coast Discussion publication assumes responsibility for the use of these materials and information. Neither the Gold Coast Discussion author nor the Publisher of this Gold Coast Discussion page assumes any responsibility or liability whatsoever on the behalf of any purchaser or reader of these materials. There is no guarantee of validity of accuracy of this Gold Coast Discussion information. Any perceived slight of specific people or organizations is unintentional. This website and its creators are not responsible for the Gold Coast Discussion content of any sites linked to. Since natural and/or dietary supplements are not FDA approved they must be accompanied by a two-part disclaimer on the product label: that the statement has not been evaluated by FDA and that the product is not intended to "diagnose, treat, cure or prevent any disease."==============================================================================


BACK TO MY HOME PAGE:
Back to my Home Page