Diet review - What is Low-Carb High Protein Diets?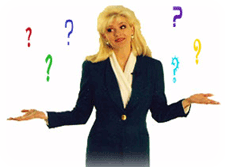 A health article about Diet review - Low-Carb High Protein Diets from Diet plan reviewsresource guides
Low-Carb High Protein Diets
This type of diet became very popular as of recently due to the promotion of the ever-popular Atkins Diet Craze. This diet is very popular because there is no calorie counting involved, and many foods that many people love to eat are allowed on the diet.
Further, the Atkins diet is a high-protein diet, which means that weight lost during this diet will not result in lost muscle mass, since protein is the main nutrient needed for maintaining healthy muscle tone. This diet basically eliminates carbohydrates, which are simple sugars or foods that break down into simple sugars. These serve as empty calories in your diet, providing no nutrients yet many calories.
While we won't cover the Atkins diet here, we can give you basics of the highprotein, low-carb diet. First let us identify carbohydrates. Sugar, including powdered sugar, granulated white sugar, brown sugar, or any type of sugar you can think of, is the main carbohydrate that you would need to eliminate. All types of pastas count as carbohydrates, meaning all noodle and spaghetti products must be eliminated.
Starches of any type, such as white rice, potatoes and potato chips, need to be eliminated. Cereals are mostly carbohydrates and should be avoided entirely during the diet phase. Because of the low-carb craze, there are many low-carb options of sodas, milk, ice cream, bread, beer, and wine available in the average supermarket. If you do consume these, be sure to do so only occasionally and in moderation, even if it is a lowcarb type.
Otherwise, the aforementioned foods should be eliminated entirely when not of the low-carb type. Beware of foods that contain hidden sugars, like bacon, barbeque sauce, ketchup, salad dressing, cough syrup, and fruit juice.
As strange as it may seem, fruits and fruit juices should be eliminated while in the weight loss phase of this diet, as they are nearly pure carbohydrates. Anything made with flour needs to be eliminated during the weight loss phase, since as mentioned earlier they are high in carbohydrates.
Now what can you eat? Well, the good news is that you can eat all meats, fish, poultry and seafood, except prepared meats like bacon and honey baked ham, which are high in sugar. Skip the bread and have meat and salad, or meat in your salad. Eggs are very low-carb friendly, but be sure to skip the mayonnaise or salad dressing unless it is low-carb type mayonnaise or dressing.
Any type of vegetable is fine, but be sure to realize that when making that salad that tomatoes are actually a fruit, and you want to limit your consumption of them at least during the weight loss phase. Choose brown rice as your starch replacement, as it is low in carbohydrates comparatively to potatoes, bread or white rice.
Cheese is good in limited amounts, as this is a high-protein, lowcarb food. Butter and cream can be used, but should be consumed in limited amounts.
One complex carbohydrate that is good is fiber, as it does not break down into simple sugar, and helps the body with elimination. Further, fiber fills you up quickly without adding significant calories, so hunger pangs are fought off successfully.
Finally, make sure you are drinking at least eight 8-ounce glasses of water a day minimum in addition to any other liquid you may consume. Dehydration often masquerades as hunger and causes overeating. Of course, again exercise is a necessary and vital part of your diet plan, which we will cover in the next section on exercise.
Once you lose the weight that you set out to lose, the weight loss phase of your diet is over. Of course keep in mind that you are making lifestyle changes, not going on fad or binge diets. This means that you will not go back to your old eating habits. Instead you will introduce certain foods back into your diet in moderation.
For example, you may add a couple of strips of bacon once a week to your meal plan. You can enjoy small portions of deserts of any kind, simply in moderation. It is best to avoid soft drinks all together, or opt for the low-carb type permanently. If you do introduce any other carbohydrate-laden foods, be sure to do so only at one meal, and in small portions.
Reducing carbohydrates will become a lifestyle to you when following this plan, one is very likely to boost your overall energy level and help you keep the weight off.
Types of Diet Review – Low-Carb High Protein Diets



Below here are examples of Results other people have had with using a Low-Carb High Protein Diet PLAN


We would be very interested to hear your result stories with your use of this Diet Plan or product. To send us your story just fill out the form below


Share *YOUR* remedy & health success story!
We are on a world-wide mission to source and tell our readers about as many as possible of the natural remedies & self care strategies available, so please help us to grow and improve our health information on this subject.

If you have a proven home remedy or natural treatment or have a great Health Success story, we would love to share it with our readers.

And as a special "Thank You" for your contribution, we will give you our special edition "Health Success Report"!

(When you submit this article you agree to the ***GENERAL RELEASE below this form)
See below here what stories & resources have been contributed on this subject:
Click below to see contributions from other visitors to this page...

Back to diet plan review Directory

A review of the most popular Diet Plans and what makes for good nutrition for healthy weight loss. Good nutrition coupled with exercise is the key to a healthy diet plan. Good nutrition is the key ingredient to improving your chances for weight loss. But we're not talking crash diets here, or plain old starving yourself. This resource is full of diet reviews and we invite you to add your experiences here!

to "Your Health Success"
our monthly F'R'E'E' Newsletter

BACK TO "Your Health Online"
the A to Z directory of dealing with Health Problems & Self Care Strategies for natural remedies to your health issues.


Back to Top of your health online Diet review - Low-Carb High Protein Diets page

Subscribe to "Your Health Success" newsletter
Terms of Use | Privacy Policy | Disclaimer |



*** GENERAL RELEASE AND ASSIGNMENT

For good and valuable consideration, the receipt and legal sufficiency of which is hereby acknowledged, I ("I", "me", "my") hereby agree as follows:

1) I hereby grant to Warren Tattersall, his successors, assignees and licensees the unlimited right, but not the obligation, to use any statements made by or attributed to me (my "Statements") as well as my name, voice, and likeness, performance, personal characteristics and other identifying information (jointly and severally with the Statements and the photographs referenced in Paragraph 2 below, my "Personal Characteristics") in and in connection with the advertising, promotion, marketing and other exploitation of Herbalife products or Warren Tattersall's services in any and all languages and media, now known or hereafter devised, throughout the universe in perpetuity.

2) If I supply Warren Tattersall with photographs of myself on this date or any date subsequent, I agree that Warren Tattersall may use such photographs to the full extent provided above, I warrant and represent that I am the person depicted in the photograph, I am the owner of the photograph, I have the authority to grant the permission and rights granted herein, and no one else's permission is required to grant such rights, and I understand that the copy of the photograph(s) I supply to Warren Tattersall will not be returned.

3) I understand that Warren Tattersall is not obligated to use my Personal Characteristics as permitted herein or, if commenced, to continue with such use in any territory. I acknowledge and agree that Warren Tattersall may make my Personal Characteristics available to Warren Tattersall's independent distributors to use as permitted above.

4) In undertaking the act of submitting my words and images through www.TheHealthSuccessSite.com I understand that I am agreeing the terms and conditions of this agreement

I have read this entire General Release and Assignment and fully understand his contents. I likewise understand that this document shall remain in full force and effect unless/until I request that it be terminated, and that any such request must be made in a signed writing. By signing below, I hereby acknowledge and agree to the foregoing.


I understand that in submitting my material for publication I am granting the rights to reproduce this material on the internet or in other form and I have read the conditions above


============================================================
SITE DISCLAIMER: Do these products "cure" anything? Of course not… but it stands to reason that if you cleanse your body and feed it the finest nutrition available, giving it everything it needs in balance, on a daily basis, that your body will do what nature intended, and give you the best possible chance to fend off sickness and disease. This Diet review - Low-Carb High Protein Diets information is not presented by a medical practitioner and is for educational and informational purposes only. The content is not intended to be a substitute for professional medical advice, diagnosis, or treatment. Always seek the advice of your physician or other qualified health provider with any Diet review - Low-Carb High Protein Diets questions you may have regarding a medical condition. Never disregard professional medical advice or delay in seeking it because of something you have read. Any natural and/or dietary supplements that are not FDA approved or evaluated must be accompanied by a two-part disclaimer on the product label: that the statement has not been evaluated by FDA and that the product is not intended to "diagnose, treat, cure or prevent any disease".
The Diet review - Low-Carb High Protein Diets resources on this site are not intended to be a substitute for professional advice. While all attempts have been made to verify information provided in this publication, neither the author nor the publisher assumes any responsibility for errors, omissions or contrary interpretation of the web site Diet review - Low-Carb High Protein Diets subject matter herein. The site Diet review - Low-Carb High Protein Diets contents are solely the opinion of the authors and should not be considered as a form of advice, direction and/or recommendation of any kind. If expert advice or counseling is needed, services of a competent professional should be sought. The author and the Publisher assume no responsibility or liability and specifically disclaim any warranty, express or implied for any products or services mentioned, or any techniques or Diet review - Low-Carb High Protein Diets practices described.
The purchaser or reader of this publication assumes responsibility for the use of these Diet review - Low-Carb High Protein Diets materials and information. Neither the author nor the Publisher assumes any responsibility or liability whatsoever on the behalf of any purchaser or reader of these Diet review - Low-Carb High Protein Diets materials. There is no guarantee of validity of accuracy. This website and its creators are not responsible for the content of any sites linked to
===========================================================