Diet review - What is Ayurveda diet plan?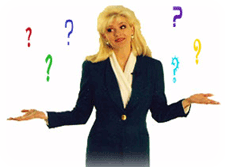 A health article about Diet review - Ayurveda from Diet plan reviewsresource guides
Using Ayurveda

Ayurveda is an ancient Sanskrit word meaning science of life, and actually is a branch of traditional Indian medicine. Using Ayurveda means actually changing not only the way you eat, but also the way that you see yourself and your body.
In Ayurveda, you don't objectivize your body as a "thing", but realize your body as a system of energy that is constantly changing.
Realizing that 98% of the atoms in your body are replaced completely within less than one year helps you to understand that nothing about your body is static, and if you wish it to change, then change is actually easy. What needs to be done is to retrain the body and its cells to think differently, and to stop responding randomly to external stimuli. This is putting an end to what is called self-referral.
The first step is very simple; when you are hungry then eat, but when you are not don't eat. Although this seems over simplistic, in this practice is the key to conquering most cases of obesity. Americans eat impulsively more so than any other culture in the world, and that means we eat often when we are not hungry.
We tend to eat because we see food we like, or when we sit down to watch a movie, or perhaps when we are sad or feeling depressed. We have learned to use food as a pacifier, a stimulant, and a hobby. The key is unlearning this behavior.
Increasing your awareness of actual hunger, including the time you are actually eating, will help you limit your diet. You should eat only when you feel your tank on empty so to speak. Eat to satisfaction, the point where the sensation of hunger has left, not to the point where you are uncomfortable and cannot eat another bite.
As part of your Diet Review, start a log, preferably in a small pocket notepad that you can carry with you to work and use at home, and record each time you feel hungry and when you ate just to satisfaction.
Within two weeks time, your body will begin to significantly be retrained to eat only when hungry, and only for nourishment. Once this two week time period has passed, begin to set definite times when you eat your meals: a set time for breakfast, lunch and dinner everyday, without fail. When doing this, make lunch your largest meal, with very small breakfasts and dinners.
The next step in your would be to eat right for your body type. In Ayurveda there are three basic body types: Vata, Pitta, and Kapha. The Vata body is one that belongs to a person that is very active and quick, has a very thin build, gets cold easily, tends to speak very quickly and be very talkative, usually has dry skin, and is a very light sleeper.
Pitta characteristics include being very orderly, forceful, very intolerant of hot weather, easy to perspire, having reddish, sandy, or blond hair, stubborn, intolerant of spicy foods, very self-critical and critical of others, determined, and impatient.
The Kapha body is a person that naturally moves slow, gains weight easily and loses it slowly if at all, tends to be thick-built, is ironically good at skipping meals without discomfort, has a tendency to develop phlegm, needs a full eight hours of sleep to feel rested, sleeps very deeply, tends to have dark thick hair, tends to be very affectionate and understanding, usually walks slowly, and generally enjoys a steady level of energy.
Each type of person has different dietary needs. Some people of course share several of these factors equally, and therefore have combination bodies. The descriptions given are only a general guide; for a detailed test, visit online at
http://www.ayurvedahc.com/aytest.htm and take the free test to determine your type. Generally, one who has a Kapha body type has the hardest time with losing weight, so we will concentrate on foods that reduce the Kapha influence. If you consume milk, switch to low-fat milk instead of whole milk, and boiling the milk before drinking it makes it easier to digest.
It is best to drink the milk warm, because cold milk increases your Kapha. If you decide you cannot tolerate warm milk, you should give up milk all together. Eat plenty of foods that are spicy or bitter, yet avoid salt. Avoid red meat if you eat meat, and eat white meat chicken or turkey, or opt for fish. Beans are also an excellent source of protein when avoiding or cutting back on meat consumption.
Eat plenty of light fruits, such as pears, apples, cranberries, and pomegranates. Sweeten your foods when necessary with honey instead of sugar, as honey reduces Kapha very well. When choosing grains, barley, corn, buckwheat, rye, and millet are very light grains that are good for your consumption.
All vegetables are good to eat, however vegetables that are especially beneficial to reduce Kapha include eggplant, radishes, beets, all green leafy vegetables, asparagus, broccoli, potatoes, cabbage, carrots, pumpkin, and celery.
In Ayurveda, food is preferably prepared by cooking, since it makes for easier digestion than eating raw foods, however an occasional salad is not harmful. Avoid caffeine and alcohol, fried foods, packaged foods, soft drinks, and deep-fried foods.
Ayurveda Fitness exercise plan


As part of your Diet Review remember exercise is vital to shedding excess weight and keeping it off. The body was meant to be active, and that is often a challenge in today's often-sedentary lifestyles. White collar workers, security workers, and drivers make up a large part of the workforce, and get very little exercise daily. Especially if you fit into this category, a concerted effort must be made in order to ensure that an exercise regimen is followed that will afford you a level of activity that will provide the amount of activity you need to stay healthy and avoid obesity.
People often dread exercise, projecting a grueling task that will leave them without energy and with sore muscles. This does not have to be and should not be the case. It is not necessary to employ a vigorous workout in order to have an effective exercise plan. Any regular exercise plan that is cardiovascular, raising the heart rate for at least a half hour straight, will do wonders for your body. Simply taking a walk, starting slow, then working your way up to power walking, is an excellent method of exercise.
If your time is limited, or you live in a location where weather may impede your workout schedule, you may want to invest in a treadmill so that you can work out daily without interruption. Riding a bike, whether a regular bike or a stationary one, can be equally as effective.
Again, you may want to employ both options to add variety, yet to make sure that weather does not impede you from your daily routine. Skipping days becomes addictive, and before you know it weeks begin to compile where you have not worked out, so avoid the trap.
In Ayurveda, walking is also highly recommended. Additionally, simple movement exercises are employed. If you have the time, seek a yoga class in your area. Styles of yoga can range from mild to vigorous, and provide conscious movement as suggested in Ayurveda. Such conscious movement is vital to conquering obesity. If you have children that are not active, whether they are obese or not, you should definitely engage them in some sort of physical activity on a daily basis.
Growing the habit of activity is key in avoiding obesity later in life, and controlling it during youth. Sedentary lifestyles brought on by modern phenomena of excess television watching, consuming fast and packaged foods, and playing video games are causing marked increases in obesity amongst children.
Be aware of your children's lifestyle and promote activity amongst them. Encourage them to engage in activities away from the television for a couple of hours a day, preferably engaged in an organized physical activity. It is a habit that they will often take with them into adulthood and benefit from for a lifetime.
Types of Diet Review – Ayurveda



Below here are examples of Results other people have had with using Ayurveda DIET PLAN


We would be very interested to hear your result stories with your use of this Diet Plan or product. To send us your story just fill out the form below


Share *YOUR* remedy & health success story!
We are on a world-wide mission to source and tell our readers about as many as possible of the natural remedies & self care strategies available, so please help us to grow and improve our health information on this subject.

If you have a proven home remedy or natural treatment or have a great Health Success story, we would love to share it with our readers.

And as a special "Thank You" for your contribution, we will give you our special edition "Health Success Report"!

(When you submit this article you agree to the ***GENERAL RELEASE below this form)
See below here what stories & resources have been contributed on this subject:
Click below to see contributions from other visitors to this page...

The Dangers Of Binge Eating
Binge eating is not just a habit. There is an actual disease called "binge eating disorder" in which you eat abnormally large amounts of food with an inability …
Back to diet plan review Directory

A review of the most popular Diet Plans and what makes for good nutrition for healthy weight loss. Good nutrition coupled with exercise is the key to a healthy diet plan. Good nutrition is the key ingredient to improving your chances for weight loss. But we're not talking crash diets here, or plain old starving yourself. This resource is full of diet reviews and we invite you to add your experiences here!

to "Your Health Success"
our monthly F'R'E'E' Newsletter

BACK TO "Your Health Online"
the A to Z directory of dealing with Health Problems & Self Care Strategies for natural remedies to your health issues.


Back to Top of your health online Diet review - Ayurveda page

Subscribe to "Your Health Success" newsletter
Terms of Use | Privacy Policy | Disclaimer |



*** GENERAL RELEASE AND ASSIGNMENT

For good and valuable consideration, the receipt and legal sufficiency of which is hereby acknowledged, I ("I", "me", "my") hereby agree as follows:

1) I hereby grant to Warren Tattersall, his successors, assignees and licensees the unlimited right, but not the obligation, to use any statements made by or attributed to me (my "Statements") as well as my name, voice, and likeness, performance, personal characteristics and other identifying information (jointly and severally with the Statements and the photographs referenced in Paragraph 2 below, my "Personal Characteristics") in and in connection with the advertising, promotion, marketing and other exploitation of Herbalife products or Warren Tattersall's services in any and all languages and media, now known or hereafter devised, throughout the universe in perpetuity.

2) If I supply Warren Tattersall with photographs of myself on this date or any date subsequent, I agree that Warren Tattersall may use such photographs to the full extent provided above, I warrant and represent that I am the person depicted in the photograph, I am the owner of the photograph, I have the authority to grant the permission and rights granted herein, and no one else's permission is required to grant such rights, and I understand that the copy of the photograph(s) I supply to Warren Tattersall will not be returned.

3) I understand that Warren Tattersall is not obligated to use my Personal Characteristics as permitted herein or, if commenced, to continue with such use in any territory. I acknowledge and agree that Warren Tattersall may make my Personal Characteristics available to Warren Tattersall's independent distributors to use as permitted above.

4) In undertaking the act of submitting my words and images through www.TheHealthSuccessSite.com I understand that I am agreeing the terms and conditions of this agreement

I have read this entire General Release and Assignment and fully understand his contents. I likewise understand that this document shall remain in full force and effect unless/until I request that it be terminated, and that any such request must be made in a signed writing. By signing below, I hereby acknowledge and agree to the foregoing.


I understand that in submitting my material for publication I am granting the rights to reproduce this material on the internet or in other form and I have read the conditions above


============================================================
SITE DISCLAIMER: Do these products "cure" anything? Of course not… but it stands to reason that if you cleanse your body and feed it the finest nutrition available, giving it everything it needs in balance, on a daily basis, that your body will do what nature intended, and give you the best possible chance to fend off sickness and disease. This Diet review - Ayurveda information is not presented by a medical practitioner and is for educational and informational purposes only. The content is not intended to be a substitute for professional medical advice, diagnosis, or treatment. Always seek the advice of your physician or other qualified health provider with any Diet review - Ayurveda questions you may have regarding a medical condition. Never disregard professional medical advice or delay in seeking it because of something you have read. Any natural and/or dietary supplements that are not FDA approved or evaluated must be accompanied by a two-part disclaimer on the product label: that the statement has not been evaluated by FDA and that the product is not intended to "diagnose, treat, cure or prevent any disease".
The Diet review - Ayurveda resources on this site are not intended to be a substitute for professional advice. While all attempts have been made to verify information provided in this publication, neither the author nor the publisher assumes any responsibility for errors, omissions or contrary interpretation of the web site Diet review - Ayurveda subject matter herein. The site Diet review - Ayurveda contents are solely the opinion of the authors and should not be considered as a form of advice, direction and/or recommendation of any kind. If expert advice or counseling is needed, services of a competent professional should be sought. The author and the Publisher assume no responsibility or liability and specifically disclaim any warranty, express or implied for any products or services mentioned, or any techniques or Diet review - Ayurveda practices described.
The purchaser or reader of this publication assumes responsibility for the use of these Diet review - Ayurveda materials and information. Neither the author nor the Publisher assumes any responsibility or liability whatsoever on the behalf of any purchaser or reader of these Diet review - Ayurveda materials. There is no guarantee of validity of accuracy. This website and its creators are not responsible for the content of any sites linked to
===========================================================