Chronic Fatigue Herb and Nutrition Supplements
Hi,
You have come to this page looking for herb and nutrition supplement answers that may help with Chronic Fatigue Syndrome.
You have come to the right place.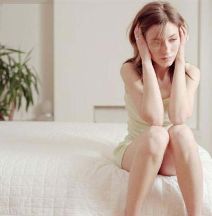 Over the last decade I have worked with dozens and dozens of people who have mild, serious and very severe chronic fatigue syndrome.
In my experience chronic fatigue herb and supplement answers come from giving the body what it needs to heal itself.
In my experience almost everyone who gets onto the correct nutrition program, uses it the right way, and has the patience to work consistently with their recovery experiences improvement to at least the level where they can live a "normal" life and in very many cases is able to live without the symptoms they currently have from their chronic fatigue syndrome.
These are strong statements so I'd like to step back a little and have a closer look at the problem and why chronic fatigue herb and nutrition programs are so effective.
Let's start with a little bit of background.
What is chronic fatigue syndrome?


Medical Authorities tell us that there are no answers to what chronic fatigue is and how it is treated.
In fact medical authorities tell us that:


• The cause or causes of chronic fatigue syndrome have not been identified.
• There is no test they can use to diagnose it,
• It is normally diagnosed by exclusion which means that when all alternatives have been ruled out then, by exclusion, the problem must be chronic fatigue syndrome.
• There is no single treatment for chronic fatigue syndrome so treatment is aimed at symptom relief and improved function.
• Research conducted by the Centers for Disease Control and Prevention (CDC) in America indicates that less than 20% of chronic fatigue syndrome patients in this country have been diagnosed.


I will show you that despite these dire predictions for your health that there are natural alternatives with chronic fatigue herb and nutrition supplements that can have a dramatic impact on the problem and have helped many people turn your life around and get control of their lives again very quickly.
Signs & Symptoms


I have written an in depth article that I will refer you later for your further information. It gives the complete list of chronic fatigue syndrome symptoms from a medical perspective and also from my own experience in working with this problem for over more than a decade. In a moment I will give you the link for it.
First though, lets look at where your own situation is.
Chronic fatigue syndrome varies in its affect on people from:


• initial stages where someone is tired all the time and were other health problems just don't seem to want to get better,
• through onset problems with immune system breakdown,

• to an inability to live a normal healthy life,
• and onto a down hill slide that seems to peak and trough but always continues down and down until it leads to immune system breakdown and the inability to live a normal life.


What does this mean in real terms in day to day life?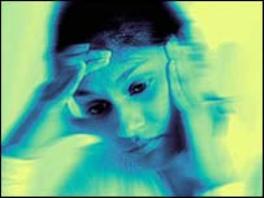 I was talking to a lady one day who I think summarized the onset of chronic fatigue syndrome extremely well.
She said that she has always done her weekly shopping and then come home, put it all away and then sat and made herself a cup of tea.
Now she was finding that she would do the shopping and then come home and she needed to make that cup of tea when she first came home and to rest so that she had the energy to put away the shopping!
This sense of something being wrong and knowing that it is getting worse is a terrible feeling.
To then have medical checkups and to be told there is nothing wrong and just to take things a bit easier actually sharpens the fear that there is something fundamentally wrong.
At the other end of this cycle are the people who have "fallen over the edge" and their immune system has collapsed.
Here is Helene's story
Before using chronic fatigue herb and nutrition supplements:
"When I was 17 years old I developed a bad case of Glandular Fever that took many weeks to fully recover from. I remained anaemic, and lost the natural energy I used to have up til then."
"By the age of 28 - 29 in the late 1980's I was a walking wreck... a fully paid-up member of the "Yuppie Disease" Club .... I was working around 80 hours a week in my business like most Yuppies, but collapsing on the weekends, constantly exhausted, too tired to do any 'fun things' anymore and finding it harder to even think straight or make clear business decisions. Doctors had no idea what to suggest, other than to "get some rest".
Finally unable to cope any longer and experiencing a nervous breakdown from total exhaustion, I ended up closing my business and taking 12 months of rest to try and recover my health. But when I ran out of money in my savings account, I HAD to return to work, and just barely coped in my full time work, by sleeping for two days solid every weekend.
I still remember when during my 90 minute drive to work every day, I would often wake up at different stages of the drive, wondering HOW I had driven to that point...!?! That happened nearly every morning. YES.. BE AFRAID of the other morning commuters sharing the road with you, as some of them will also be driving on auto-pilot while they unknowingly take a nap on the way to work!"
And here is what happened when she started using chronic fatigue herb and nutrition supplements:
"I started using the nutrition products and things started happening, I had all sorts of reactions and cleared rubbish from my system but before long I found I could get myself out of bed in the morning. My friends started telling me that there was a spark back in my eyes and a bounce in my step. I could laugh again and I could work again and there was hope in my life for first time in a very, very long time."
"In the following years since that momentous decision to "just try one more thing.... dont give up just yet" I can tell you that I have developed a reputation for being a notorious workaholic with ridiculous levels of stamina, regularly working 30 hour shifts on projects I enjoy, and my friends will testify to my sheer endurance nowdays."
Using Chronic fatigue herb and nutrition supplements


The range of nutrition products that we use are designed to do three things.


1. Detoxify the body.
2. Rebuild the body's ability absorb nutrition
3. Give the body the nutrition it needs, and can use at a cellular level, so that it can heal itself.


We have a great article on chronic fatigue syndrome and how our herbal nutrition products actual help the body to heal from the inside out.
You can go and read that article to get in depth information about our products and how they work or you can send a message to me and I will be happy to get on the phone and discuss your personal situation with you so we can ensure that you get the chronic fatigue herb and nutrition supplements that can turn your life around and that you know how they are used.


Our information page with detailed information about chronic fatigue syndrome and how we use nutrition supplements to deal with it is here:
Chronic Fatigue herbs – detailed information
Once you have looked through the article on the link above you might like to have a quick look at the video below. It is a news channel talking to a doctor about chronic fatigue syndrome and it really highlights just how common the problem is. You Are Not Alone!


What is Chronic Fatigue Syndrome? News story
You can get started immediately!



If you are like many of the people I have worked with how have this problem then you will be keen to get moving with a program to feel better and to get control of your life again.
The options you have is to talk with me either by phone or by email and I will be happy to show you how chronic fatigue herbs and supplements fit into your situation and what to expect.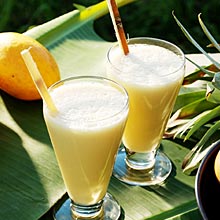 If you want to take action now and get ready to start with this then you can order a chronic fatigue herb and nutrition ultimate program immediately and we will ship it to your door, freight free.
That means that when we review your situation, either but discussion over the phone or by email, whichever you prefer, and you are ready to get going then the products will already be on their way.
If you want to get things moving now you can order a chronic fatigue herb and nutrition ultimate pack by clicking on the PayPal button below.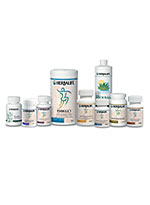 HERBALIFE 30 DAY GUARANTEE & RETURN POLICY!

No Hassle, No Questions Asked!
If for any reason, you are not completely satisfied with any Herbalife product purchased from us simply return the unused portion of the Herbalife product within 30 days from the date you ordered the product, in it's original Herbalife container or box to us for a *REFUND! *PLEASE NOTE that only package, handling & shipping charges are deducted from refund!
Arrange a personal discussion


Send a message me on the form below for me to personally call you on the phone and walk you through the entire process, answer your questions, and help you to determine the fastest and most effective Herbalife solution to your individual and unique set of health issues.
I have co-authored a book that details all the best proven CFS treatments that you can apply to help you better cope with CFS.

Learn more here about my book available on Amazon in Printed book or Kindle download; "How to Beat Chronic Fatigue Syndrome...and get your life back!"