Banu Cayci, M.D.







A health article about Banu Cayci from the Herbalife Nutrition Advisory Board. Click here to return to the NAB Directory Page




Banu Cayci, M.D. of Turkey an associate professor at the School of Medicine and the hospital at Gazi University, where she has instructed since 1995.
The NAB is comprised of leading experts around the world in the fields of nutrition and health who educate Herbalife independent distributors and, in China, sales employees, on the principles of nutrition, physical activity and healthy lifestyle.
Cayci's research has focused on the relationship between obesity, exercise, antioxidants and disease. From 2004-2008, she served as the head of the Gazi University Hospital central biochemistry, hormone and emergency department laboratories.
She has authored over 100 research articles in international journals. Cayci is the president of the Ankara branch of the Turkish Clinical biochemistry Society and often appears on television to talk about various health issues.



This information about members of the Herbalife Nutrition Advisory Board (NAB) was current in February 2011. While this page is periodically updated to keep current the main reason for the Doctor Listings is for people to understand the depth and breadth of the medical advice supporting the Herbalife companies and products. For a current list of members of the NAB visit http://www.herbalifescience.com/advisory-board/.



Herbalife Core Nutrition


Download our free report on Vitamin supplements here. Shortly we will replace this repost with our new 50 page e-book giving details of the Herbalife Nutrition Advisory Board, Clinical Trials and information relevant to health professionals. If you still see a Vitamin Supplement download hear then bookmark the page and drop back in a week or so for our Medical Pack. ( Warren Tattersall )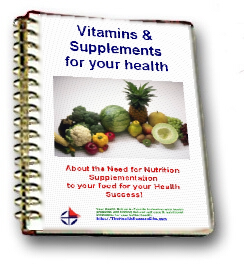 Free Report Reveals "Why you need Nutrition Supplementation with your food for your Health Success!"

Free Health Book.
Download your vitamin supplements Special Free Report Today
Click the link above to get your free ebook & eCourse today!
You can visit our health food products page here: Herbalife Health Nutrition Supplements to learn more about some of the nutrition products mentioned in our recommendations above.


We also feature new health articles & self care solutions every month in "Your Health Success" our FREE Health Magazine, so subscribe today to stay up-to-date!



to "Your Health Success"
our monthly F'R'E'E' Newsletter

GO TO "Your Health Online"
the A to Z directory of dealing with Health Problems & Self Care Strategies for natural remedies to your health issues.


If you are interested in Herbalife products mentioned on this site and want to check pricing and availability in your country, then please click back to the home page of the person who referred you here.

If you surfed in off the web then just drop us a note about what products you would like assistance with, on this Contact Us form and we will answer your questions & process your order for you.



Back to Top of your health online Banu Cayci page

Subscribe to "Your Health Success" newsletter
Terms of Use | Privacy Policy | Disclaimer |



============================================================
SITE DISCLAIMER: Do these products "cure" anything? Of course not… but it stands to reason that if you cleanse your body and feed it the finest nutrition available, giving it everything it needs in balance, on a daily basis, that your body will do what nature intended, and give you the best possible chance to fend off sickness and disease. This Banu Cayci information is not presented by a medical practitioner and is for educational and informational purposes only. The content is not intended to be a substitute for professional medical advice, diagnosis, or treatment. Always seek the advice of your physician or other qualified health provider with any Banu Cayci questions you may have regarding a medical condition. Never disregard professional medical advice or delay in seeking it because of something you have read. Any natural and/or dietary supplements that are not FDA approved or evaluated must be accompanied by a two-part disclaimer on the product label: that the statement has not been evaluated by FDA and that the product is not intended to "diagnose, treat, cure or prevent any disease".
The resources on this site are not intended to be a substitute for professional advice. While all attempts have been made to verify information provided in this publication, neither the author nor the publisher assumes any responsibility for errors, omissions or contrary interpretation of the web site Banu Cayci subject matter herein. The what is Banu Cayci site Banu Cayci contents are solely the opinion of the authors and should not be considered as a form of advice, direction and/or recommendation of any kind. If expert advice or counseling is needed, services of a competent professional should be sought. The what is Banu Cayci author and the Publisher assume no responsibility or liability and specifically disclaim any warranty, express or implied for any products or services mentioned, or any techniques or Banu Cayci practices described.
The purchaser or reader of this publication assumes responsibility for the use of these Banu Cayci materials and information. Neither the author nor the Publisher assumes any responsibility or liability whatsoever on the behalf of any purchaser or reader of these Banu Cayci materials. There is no guarantee of validity of accuracy. This website and its creators are not responsible for the content of any sites linked to
===========================================================