India Personal Training
- Marketing Nutrition Products






WELCOME TO this India Personal training page https://www.thehealthsuccesssite.com/India Personal training.html
(To BOOKMARK This Page for future reference just "Ctrl + D" to save this page to your Favourites file)

Thank you for your contact from my India Personal training advertisement regarding working with marketing of our nutrition products.


I'm Warren Tattersall, principal of The Health Success Site, and I welcome your interest and will give you an overview of who we are and what we are looking for and we can take things from there.


As a starting point I want to have a quick chat about personal training. People in this profession are there because they love what they do, they love helping people, they love the environment they work in.
Have you stopped to look around you though. How many OLD personal trainers do you know? This is a young persons profession. Money is not fantastic but you can handle that when you are young. When you get older, marry, need extra income to set up your family, buy a house or flat, educate children, then things get harder.
What I want to talk with you about is building another cash stream beside what you are doing now.
If you turn out to be someone who 'gets' what we are doing and who gets involved with us as part of one of our leadership teams then there is as path here for you to build some long term business and set up something that will support your future.
This profession, Personal Training and Gymnasiums, will embrace our products more and more over the next few years. If you are part of the growth then you can build a solid business in nutrition to supplement your Person Training and, in time, become your major income stream.
As a starting point I need to give you a little more information about us:

We deal with the world's leading nutrition products for weight control and wellness. These products are ideal to support people who are activity working to build their fitness as well as for elite sporting professionals.


• We work with nutrition products that deal with diet related health problems:
o Weight control,
o Personal energy levels,
o Stamina and endurance
o Diet related cardiovascular and digestive problems.
o Sport fitness


• We sponsor leading elite athletes worldwide and in India this includes such figures as:
o Virat Kohli
o Mary Krom
o Sainia Nehwal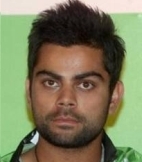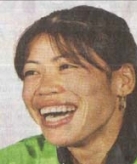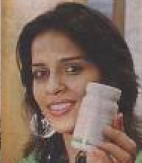 • The manufacturer of our products is USA based and now trades on in over 70 countries.


• Indian product is manufactured in India under license.


• Our products are registered as food products with the health authorities in each of the country where we trade and are they are backed by clinical trials and by a truly impressive medical board,


• Our products are not sold from retail settings. They are only available directly from our independent distributor network. That makes them ideal for sport professionals, health and wellness related businesses, sport and fitness professionals, to add to the client services they offer.


• We already have a 10 year track record in India and have national distribution logistics in place.


• We are distributing products within the general population already and have good market acceptance. What we do not have is a proportional representation of product distribution directly through health and related professionals.


• India Personal training, fitness and wellness are areas where people are striving for excellence or are confronting weight and health problems that in many cases are based in diet related. This is an area where we can help.



To expand our business we need more support on the ground from people who know their industry.

This is why I have advertised and am talking with you.

We are not talking about a salaried position here but an independent distributorship that pays retail and wholesale profit on personal activity and also pays royalty and production bonuses on the total volume of all sales generated within your personal sales organization.



There is a wide open space in our company for people with sport/fitness background to work with us to expand sales. Our products are nutritional and deal with lifestyle issues like obesity and diet related health issues. In the hands of someone who is already working in this field these products are very powerful to support your clients and, at the same time, provide an additional income.
If this generates some interest for you then we need to speak together but first I would like to give you more details of who we are and how we work.
When you have checked this then if you see we should be talking please fill out the form on that page, or the form below, and I will get on the phone and call you so we can discuss moving things forward.


Please start the process by checking this link: BUSINESS INFORMATION

You are also free to look through our website linked from through the buttons on the top of this page.



I look forward to your comments




Best wishes
Warren Tattersall
Back to Top of this India Personal training page

Health Blog | Terms of Use | Privacy Policy | Disclaimer
============================================================================== SITE DISCLAIMER: This India Personal training information is not presented by a medical practitioner and is for educational and informational purposes only. The content of this India Personal training page is not intended to be a substitute for professional medical advice, diagnosis, or treatment. Always seek the advice of your physician or other qualified health provider with any questions you may have regarding a medical condition. Never disregard professional medical advice or delay in seeking it because of something you have read. The resources on this India Personal training site are not intended to be a substitute for professional advice. While all attempts have been made to verify all information provided in this India Personal training publication, neither the author nor the publisher assumes any responsibility for errors, omissions or contrary interpretation of the web site subject matter herein. The site contents are solely the opinion of the authors and should not be considered as a form of advice, direction and/or recommendation of any kind. If expert advice or counseling is needed, services of a competent professional should be sought. The author and the Publisher of this India Personal training page assume no responsibility or liability and specifically disclaim any warranty, express or implied for any products or services mentioned, or any techniques or practices described. The purchaser or reader of this India Personal training publication assumes responsibility for the use of these materials and information. Neither the author nor the Publisher of this India Personal training page assumes any responsibility or liability whatsoever on the behalf of any purchaser or reader of these materials. There is no guarantee of validity of accuracy of this India Personal training information. Any perceived slight of specific people or organizations is unintentional. This website and its creators are not responsible for the India Personal training content of any sites linked to. Since natural and/or dietary supplements are not FDA approved they must be accompanied by a two-part disclaimer on the product label: that the statement has not been evaluated by FDA and that the product is not intended to "diagnose, treat, cure or prevent any disease." ==============================================================================
Back to Top of this India Personal training page