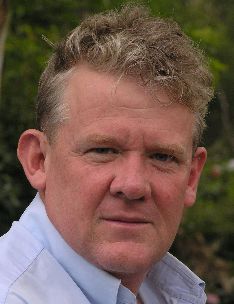 Thank you for responding to my
India Part Time Sales advertisement.
The India Part Time Sales ad you responded to was talking about building income through sales and marketing in the health and nutrition industry.
We are a multi national company and we have a strong presence in India.
We trade in over 70 countries and distribute through local distributors and business centres in every country.
Currently we and have specific plans to dramatically increase our business in India.
As part of that expansion we need more people working with us all across India. People who know what they are doing, who understand India and Indian people, and who also understand their own local market.
Hence my India Part Time Sales ad.


You may be someone we are looking for!
Personally I am a distributor of our products and have people in many countries across the world working directly with me.
(I'm based in Australia but my wife was born in India and I've spent quite a lot of time in-country and am very aware of the pressures in the Indian economy, and also the potential.)
Our company has a long term plan for huge growth in India and I'm looking for people to work with me, a personal leadership team. The India Part Time Sales ad says that you can initially work with us on a part time basis and build to whatever level of income that you like. If you are looking to build an extra income that can allow you to do the things you want to do with the rest of your life, then this is a good way to do that, while keeping personal control of your time.
Many people have worked hard all their lives, they are diligent, they work honestly and effectively, they have great 'people' skills, they are good at their work. Despite this, they are not earning what they need to be able to look forward to a comfortable retirement.
I don't think this is because of any lack in skills.
I think it is because they have not found the 'right vehicle'.
Have not found a way use those skills to full advantage.
A way they can make money for themselves and their family rather than just making money for the company.
If this sounds relevant to you, your own situation, then let's talk together. We may have answers for you to be able to earn what you are worth.
I'll be happy to show you how you do this. I started my own involvement with our company on a part time basis working around a very strong existing business commitment. I stayed part time till the income I was generating exceeded my full time income.
This is why I have run my India Part Time Sales ad and why we are chatting.


People working with me:
- need be looking for something more than they are getting out their current work: more satisfaction, more control of their time, more money.
- need an interest in health and in wellness
products.
- need to be serious minded and prepared to do some 'due diligence' and check out our company and our products.
- need to be happy to talk with people and to 'tell our story',
tell your story. - need to be able to take responsibility and to work with
others.



Good income can be created with our company through personal sales.
I expect anyone who is working with me to be involved in personal sales.
The High level income, Western level income, is created through leadership and building and supporting a sales and distribution team.
This is something that is available to anyone working with us.
Many people work with us on a Part Time basis and earn Annual Incomes of 2, 3, 4 Lakh Rs around their traditional employment.
Leaders who 'get on board' with us, and who are involved with opening a local Business Office to work from, can achieve significantly higher income. We have people in India earning well over a Lakh Rs a month.


I'm looking for people who will be involved in setting up a Business Center in your area and building a strong local presence.
I hope you are such a person.
We have a lot of flexibility in our operations.
If this interests you, I recommend that you investigate in more depth what our business is about.
- Get the information.
- Try our products for yourself to ensure they do what we say they do.
- Begin building business around your traditional activities, and then build income on a part-time basis to establish a strong foundation.
- Move into full time activity and building solid, residual, income.


If you think that we may be suited to work together then please fill the form below and I will be happy to have personal contact with you.
We can review if we should take things further and if you should be working with us.
Kind Regards
Warren Tattersall



Back to Top of this India Part Time Sales response page