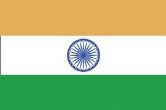 Health Consultant Wanted - India
What is this India Marketing Position?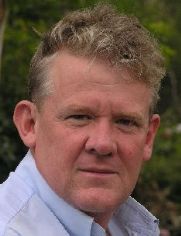 Thank you for responding to my India Marketing - Health Consultant wanted ad.
I am looking for just a handful of key people to personally work with across India.
Frankly I do not know if you are for us, or if we are for you, so I am happy to work through some information with you and see where that goes.




We are a large, multi-national company, trading in 70 counties and with a good, solid, foundation of business already established in India. In fact we are now the largest direct sale Nutrition / Weight Control company in the world so I expect you are aware of our company, Herbalife International. We have a clear market position in India and are looking forward to very strong growth over the next four or five years.
Now is the ideal time to be involved with our company. There are some very clear reasons for this but I will go into those in more detail as our discussions progress.



Working with us - What do people do?
We are a direct sale company and people working with us do so as independent distributors, that means direct sales, client contact and support.
More than that though, we have products that affect people's health, that make a difference in their lives.
People working with us establish and support a small customer base of their own. That gives direct "cash in hand" profit from the sale of products.
The people I am currently looking for will take up a leadership role and, through that, build a solid wholesale, Royalty, and Production Bonus income. These income levels can be very high.
To understand this we need to look at the products we market and you will want to know we are serious minded about them and that they work for people.
Please take a couple of minutes and check this video. It has a very short corporate clip, followed by testimonials of people who are using our products for weight control, Indian people, not Western stories, and then there is a report regarding one of the many Clinical Trials that have been conducted with our products. This one is quite relevant as it was conducted in India.
HEALTHY LIVING
Having seen this you will realize that we have a very strong product and one that the market is looking for.
I have a lot more information for you but this is an initial "snap shot" review of what we do and what we are looking for. We can come back and look in more depth later once we know we have something to offer each other.



Who am I looking for?
People working with us do so as Independent Distributors. They retail products, they support a personal customer group and, the people I am currently looking for, will also recruit and support a distributor group.
These people, maybe you, will investigate what we do and then work directly with me in a range of key cities across India.
While I am based in Australia and have people I work directly with in my business in about a dozen countries. That means I earn income from each of these countries. I can show you how to do this yourself.
I'm not looking for a lot of key people in any one city. I'm looking for a person I can work with to build distribution of our products in the area and then to work together to build a distribution team around them.
Many people work with us initially on a part time basis and then build their distributorship to surpass their traditional income.
Some people work in health and wellness areas and put our business around their existing activities to give additional support to their clients and to create an additional income stream.
Others have strong existing skills and are happy to pick up a leadership role from the very start.
We are very flexible in how we work.
I think it would be worthwhile for you to take another 3 min or so and check out my own personal story so you know who you are talking with. This will give us a more solid base for our communication.
Check this little video story that Herbalife put together for a training that we held in Singapore not long ago.
Warren's Herbalife Success Story
Obviously you will have a lot more questions.
In fact, I often find that initial information creates more questions than it answers.
I'll give you a little more information on how we are situated in India, for your general information, and then I'd like you to fill out the form below with your comments, some information about yourself, and your questions, so we can talk together about moving forward from here.



Business base in India.
We opened in India at the turn of the century, November 1999.
As with all multinationals coming into India, there is a period when everyone watches and waits to see how they perform, there are always challenges for new companies in India. In our case we have blended what we do with the Indian culture and are now very established and are experiencing double digit growth.
We already have head offices in Bangalore and with Sales Centres in:
• New Delhi,
• Mumbai
• and Kolkata


In addition we have Quick Response Centres for product distribution in:
• Guwahati,
• Pune,
• Dehradun,
• Vijayawada,
• Chennai,
• Agartala,
• Lucknow,
• Thane,
• Bhubaneshwar,
• Manipur,
• Silchar,
• And Dibrugrah,


In other words most of the salaried positions within our company are already filled. All niceties of product registration, procurement and corporate support are already well in hand.
What we are looking for is for individuals to work with us to build sales and distribution, hence the talk of an Indian Marketing Position.
Someone working with us in distribution of products is not tied to a territory. If they are based in India they can work in the whole of India and also, if they wish, internationally.




I think this gives enough information about ourselves. Next I would like to know more about you and what you are looking for.
If you can please fill the form below it will give me an idea of your thinking and what you are looking to do and I will be in touch.
If you would prefer to be in contact by direct email then feel free to respond to my last message by sending a return email.
I look forward to your comments.
Regards
Warren



Back to Top of this India Marketing Position page